The vast territory that makes up some if the biggest countries in the world, including the US and Canada,  is a place of mythic journeys, eye-boggling scenery, and raw wilderness.
Given the scale of the place, you'd need months to scratch the surface of the whole continent so don't focus on seeing it all in one go, but rather enjoy the trip you have planned out and don't forget to stop and linger. 
The North America travel guides, including a map of North America, are here to help you find the best attractions, accommodations, and ways to get around the different countries and cultures. So what are you waiting for? Start planning your trip to North America today!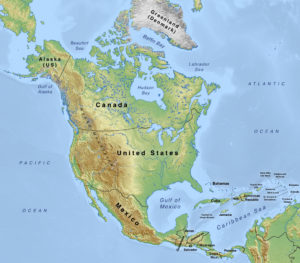 Top North America Destinations