With equal measures of grunge and grace, Athens is a heady mix of ancient history and contemporary cool.
This gigantic city sprawls out over 1,131 square miles and is home to over 650,000 people. It has been a city since its founding in 508 BC. This is a city steeped in history and has some of the largest collection of Greek ruins and artifacts in the world.
The magnificent Acropolis, visible from almost every part of the city, is the hub around which Athens still revolves. Pull up your own chair, settle in and allow time to appreciate the Acropolis' many moods, as the light shifts and the clouds cast their shifting shadows.
Although Athenians have endured difficult circumstances since the start of the economic crisis in 2009, the city as a whole crackles with energy in art shows, political debates and even on the walls of derelict buildings, as Athens has become one of Europe's most noted spots for street art.
Beyond Athens, down the Attica peninsula, are more spectacular antiquities, such as the Temple of Poseidon at Sounion and the site of Ancient Eleusis, as well as very good beaches, such as those near historical Marathon. Take a leisurely road trip to a thermally heated lake, say, or a monastery with dazzling Byzantine mosaics and absorb the city to the fullest.
Athens is one of the most visited places in Greece! It makes for the perfect start (or end) of a trip. This travel guide to Athens will give you the low down on everything you need to know to plan your visit!
Language
Although the official language in Greece and Athens is Greek, English is also widely spoken.
Currency
The currency used in Athens is the Euro.
Climate and Recommended Time to Visit
June through August in Athens are super-hot. Temperatures climb as high as the mid-90s°F (mid-30s°C), which can often be unbearable for sightseeing around the Acropolis and all the other outdoor sites. On the other hand, for laying on the beach this weather is perfect!
Winters are mild, with temperatures usually above 50°F (10°C) each day. It rarely snows, and this can be an excellent time to see the Acropolis and other famous sights without the tourist crowds. Easter is an excellent time to visit to appreciate all the Greek Orthodox celebrations.
Shoulder season (fall and spring) is the best time to visit Athens. Prices are moderate, temperatures are pleasant, and you will avoid the busiest time of the tourist season.
Top Attractions and Must-See Sights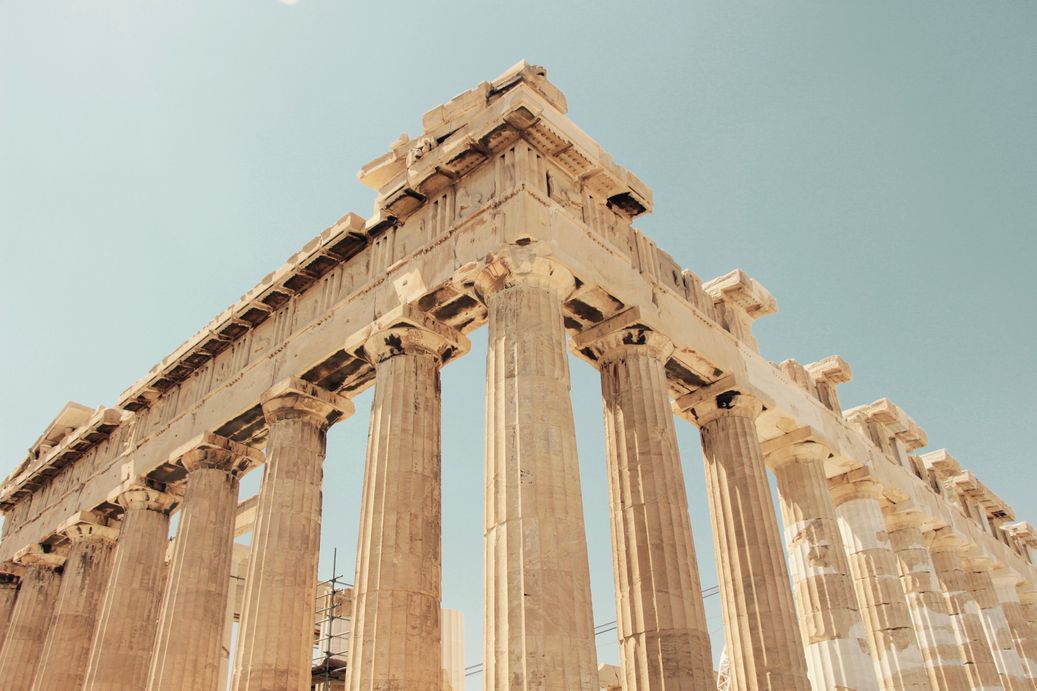 The Parthenon
You can't come to Athens and not visit the Parthenon, the spectacular building that symbolizes some of the highest achievements of mankind. The Theater of Herod Atticus, Theater of Dionysious and the Ancient Agora and even Keramiekos are all included among others, in the price of admission since you can buy a ticket that allows you to see the other major archaeological sites. Oh yeah and don't forget the new Acropolis Museum.
Visit the Acropolis
The Acropolis is an ancient citadel overlooking Athens; it includes the Propylaea, the temple to Athena, and the famous Parthenon. Although often crowded, it's one of the best places to wander. Come real early or late to avoid the crowds.
This Acropolis museum only opened in 2009, and its collection is exceptional. There's a glass floor revealing the ruins of an ancient neighborhood as well as enormous sculptures, friezes, vessels, and other artifacts. The museum's restaurant offers surprisingly affordable food and one of the best views of the Parthenon in the city.
The National Archaeological Museum
A 45 minute walk from Syntagma you will find one of the great museums of the world. You won't find a better collection of ancient Greek sculpture, jewellery, pottery, and the Antikythira Device, a 2000 year old computer found in the shipwreck off the island of Antikithira will have you wondering just how advanced those ancient Greeks actually were.
Though there are many Museums in Athens, in terms of importance you can't beat the National Archaeological Museum.
The Agora-Athens Central Market
No matter how you feel about fish, meat and vegetables you won't find a more lively place than the Central market on Athinas Street, also known as the Dimotiki Agora (Public Market) or Varvakios Agora.
Whether you come early in the morning to watch the trucks unload because you are jet-lagged and suffer from insomnia or you visit between 7am and 1 pm with the majority of the Athenian shoppers, a walk through the market will probably change how you feel about shopping and may make you wish you had an apartment with a kitchen so you could join in.
The Market is sandwiched between Athinas Street and Eolou Street, two of the most interesting streets in Athens. Watch your wallet or handbag when wandering through the crowds in the market.
Mount Lycabettus
This green 277 meter hill rising out of the center of Athens boasts an amazing view. Also a great cafe, not to mention an amphitheater where you can see such renown acts as Leonard Cohen, Peter Gabriel, James Brown and many other acts who visit Greece in the summer. Between Lycabettus and the Theatre of Herod Atticus below the Acropolis, there is no more impressive place to see your favorite band or musician in all of Athens.
There is a train that will take you almost to the top. Walking down is a lot of fun and you never know which neighborhood you are going to end up in.
The Plaka
A walk through the oldest neighborhood in Athens is a must and one of the most pleasurable activities especially in the early evening. There are hundreds of shops from kitschy tourist to the workshops of some really great artisans. There are several good restaurants where you can sit outside almost year round.
The famous Brettos distillery on Kydatheneon could be in this top 10 list on its own. The out-door Cine Paris where you can watch a move on the roof of a building below the lit walls of the Acropolis could too. There are ancient Greek and Roman ruins scattered around as well as some beautiful 19th century and older buildings and several Byzantine churches.
The Temple of Poseidon
The Temple of Poseidon is remarkably preserved, and it's never as busy as other temples in Athens. Constructed in 444 BC, the temple sits on a rocky outcrop and served as a welcomed sight for sailors returning from sea. The sunset from here is incredible, and there are several beaches nearby in Legrena or Lavrio.
Kanellopoulos Museum
This former mansion dates back to 1884. It's home to a collection of jewelry, weapons, clay-and-stone vases, Byzantine art, various figurines, and furniture that once belonged to the wealthy Kanellopoulos family. Some pieces in this private collection date back to 3,000 BC.
Parnitha National Park
Here you'll find several caves, gorges, and springs to explore. There are about 75 well-marked paths, so a guide isn't really necessary. For an easy hike, the trek to Bafi Refuge from the church of Ayia Triada only takes 40 minutes. For something more challenging, try the 12-mile (20-kilometer) trek from Avlona to Agia Marina.
Air
The fastest, cheapest, most logical and the most popular way to travel to Athens is by plane. 
Athens Eleftherios Venizelos International Airport, is the most important airport in Greece with over 20 million passengers a year. The airport serves flights to Greece daily from several international airlines from all over the world ,It has a modern design and was build by a famous German construction company.
The metro and the Proastiakos Suburban rail as well as taxis and buses to and from  Athens are to be found opposite the main exit of  the airport, the bus journey is cheap and takes between 40 and 45 minutes to the city centre at Syntagma (Parliament) Square (of course depending on the time and traffic), therefore the best way is to take the Athens metro that connects the airport with Athens and Piraeus. There are car hire agencies at the airport and if you want to rent a car.
Train
The fastest way to get around the city is by subway, with three lines connecting to the tram, bus, and suburban railway, which is fast, but not commonly used by visitors.
Line one is an overground train that runs between Kifissia to Piraeus port. It also connects to the other lines in Attiki, Omonia, and Monastiraki.
You have to purchase the Ath.ena Ticket to access the public transit system. This is a reloadable card available from ticket machines and offices. You can also get a three-day tourist pass, including round-trip tickets to the airport for €22 ($25 USD). Use stasy.gr to find your routes.
A short funicular railway runs up Lykavittos Hill.
The metro works well and posted maps have clear icons and English labels. Trains operate from 5.30am to 12.30am, every four minutes during peak periods and every 10 minutes off-peak. On Friday and Saturday, lines 2 and 3 run till 2.30am. Get information at www.stasy.gr. All stations have wheelchair access.
Bus
Local express buses, regular buses and electric trolleybuses operate every 15 minutes from 5am to midnight. Use Google Maps for directions or the trip planner on the website of the bus company, OASA (click 'Telematics').
The most useful lines for tourists are trolleybuses 2, 5, 11 and 15, which run north from Syntagma past the National Archaeological Museum. For all buses, board at any door; swipe your ticket on validation machines.
Express buses from the airport run 24 hours, and also require a dedicated ticket, purchased from a kiosk by the stop.
Car
Athens' notorious traffic congestion, confusing signage, impatient drivers and narrow one-way streets make for occasionally nightmarish driving.
Contrary to what you see, parking is actually illegal alongside kerbs marked with yellow lines, on footpaths and in pedestrian malls. Paid parking areas require tickets available from kiosks.
Taxi & Ridesharing
Athens' taxis are excellent value and can be the key for efficient travel on some routes. But it can be tricky getting one, especially during rush hour.
Make sure the meter is on. It can be much easier to use the mobile app Beat or Taxiplon – you can pay in cash.
If a taxi picks you up while already carrying passengers, the fare is not shared: each person pays the fare on the meter minus any diversions to drop others.
Nights and holidays, the fare is about 60% higher so you can use Uber which is available in Athens.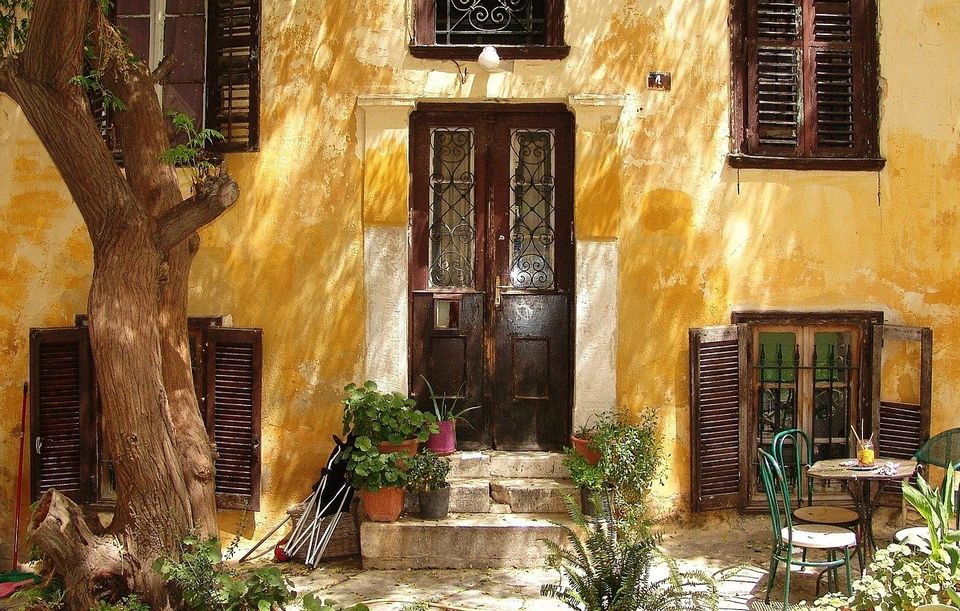 Elia Ermou Athens Hotel, the innovative hotel on Ermou Street, just 150 meters from Syntagma Square. The carefully designed facilities of the 123 luxurious rooms and suites can satisfy all your needs.
The Elia Ermou Athens Hotel is situated on the most commercial street of Athens, just 300 meters from the Hellenic Parliament and at equal distance from Syntagma Metro Station and the Zappeion National Garden.
Hotel @ Syngrou Fix is a beautiful, modern, chic, clean hotel, with a good ratio quality/price, situated in the center of Athens with marvelous Acropolis views, close to the Acropolis Museum and a 2 min walk to Sygrou Fix metro station. 
B4B Athens Signature Hotel is a brand-new concept, which opened its doors in June 2018. A modern boutique hotel consisting of 35 rooms & suites right in the center of Athens, ideal for those who want to feel like home while away from home. It is not only the style and luxury that will turn your visit into a memorable experience, but also their personalized approach to every single guest which is the result of years of experience and passion about hospitality. 
The 4-star Kubic Hotel in Athens Greece is the epitome of urban chic, combining cutting-edge technology, with metro-living and relaxation.
The first ever tech-centric hotel in Greece comes with a roof terrace that enjoys a breathtaking panoramic view of Athens, a fully equipped gym, a play room, a conference room, a business center, a 24-hour bar with grab-and-go treats for the health conscious, and, last, but not least, an incredibly cozy lounge; a great place with residential aesthetics, ideal for chilling out.
The Kubic Hotel in the heart of Athens is undoubtedly a soul comforting hideaway for modern explorers and next-gen business travelers. 
COCO-MAT Hotel Athens is an understated luxury, design hotel that sits in the heart of Kolonaki, perhaps the city's most exclusive district, and offers relaxing sleep, delicious homemade breakfast and selected services for its esteemed guests. 
Welcome to AthensWas, a hotel to indulge all your senses! AthensWas is a superior luxury hotel in Athens situated in the beating heart of the city and just a breath away from the Acropolis Museum, the sacred Acropolis Hill and Plaka (Old Town). Boasting an incredible location, right on Dionysiou Areopagitou pedestrian street, AthensWas offers 5 star design rooms and utterly luxurious suites and basks in magnificent views overlooking the most prized neighbourhood of Athens. 
Best Restaurants In Athens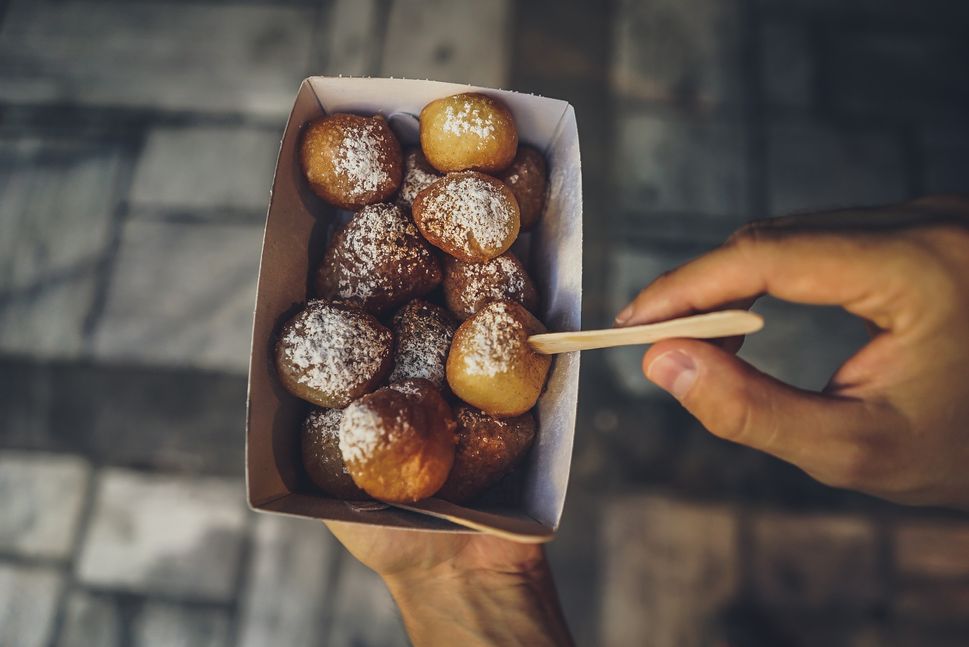 Experienced Indian Chefs bring out the flavor of Authenic Indian Cuisine. Their food is uniquely from the true sources of Indian food – the gourmet homes & street stalls across India's regions.
You can visit Jaipur Palace at 121 Syngrou Avenue to order or Take out your favorite indian flavors. 
It's a Wine & Deli Bar located in the picturesque neighborhood of Psyri. Also, there is another Cinque Wine Bar in the neighborhood of Monastiraki. A tasteful entertainment venue for wine lovers at the historic center of Athens. 
Scala Vinoteca is situated right in the heart of Athens. It´s urban location along with a number of cultural institutes around, have especially contributed to its gastronomical philosophy. Challenging but familiar at the same time flavors, is what you´ll find in the restaurant.
Lithos is a Greek Tavern operating since 1996. Taste excellent greek food Located in the heart of Athens, area Psiri- (Historical Center of Athens) – A convenient location in the heart of Athens, next to Monastiraki, Ancient Agora and bordering with Plaka.
Lithos serves dinner from 5:30 PM until 12:00 AM in the evening every day. In the warmer months, you have the choice to either enjoy your dinner outside on the boardwalk. 
Recently renovated, Oroscopo Restaurant is located at the square in front of Divani Caravel Hotel for more than 30 years. It is ideally placed in the heart of Athens: nearby the National Gallery, Hilton & Best Western Illisia Hotel and five minutes away from the Crowne Plaza and The Golden Age Hotels.
Specialized in Greek and International tastes, at all times with the freshest ingredients being used and the passion for food in a combination with the wine list full by a variety of Greek labels, Oroscopo Restaurant can satisfy even the most demanding customer.
Oroscopo is open daily from 13:00 to 24:00 all year long and offers catering services for all seasons. 
How to Stay Safe in Athens
Despite Athens' gritty appearance and Greece's recent economic turmoil, this is a very safe city to visit as a traveler. There's a risk of pick pocketing and petty crime around tourist attractions and on public transit, but that's really the only troubles you'll face here.
At night, it's best to avoid the areas around Omonia, Exarcheia, and Kolokotroni. These areas are also often hubs for protests, which can sometimes get out of hand. It's best not to get involved.
Scams sometimes occur around Monastiraki, Syntagma, and Glyfada when tourists are lured into a bar with special discounted drink prices, and then are later forced to pay huge prices on their bar tabs or get threatened with violence.
Avoid isolated areas at night, and be aware of your surroundings at all times. Make copies of your personal documents, including your passport and ID, and don't keep a lot of valuables on you.
Our articles may contain affiliate links. We may get paid a small commission when you use our links with no additional cost of your part! See our Privacy Policy page for more details.