Corfu has been one of Greece's most popular tourist destinations going back to the 1970s. It still is incredibly popular with tourists, especially backpackers who visit Corfu for its inexpensive parties and famous parties!
Located in the Ionian island group in western Greece, it is composed of white sand beaches, an active nightlife, and stunning mountains.
While its very crowded during the summer months, there are still many quiet places to stay and see on the island as most of the action sticks to just a few major hotspots.
The atmosphere here is a lot more relaxed than other islands in the Mediterranean and it is a great mix of Italian and Greek culture.
This travel guide to Corfu can help you plan your trip so you have the best trip possible no matter the time of year you are planning on going.
Language
The official language in Corfu is Greek.
Currency
The currency in Corfu is the Euro.
Climate and Recommended Time to Visit
Summers in Corfu's peak months of July and August are really hot, with temperatures averaging 88°F (31°C) each day. The summer season boasts some 12 hours of sunshine a day, but it's also when you can expect to be joined by the largest number of visitors. And although bars, restaurants and transport services taper off a bit outside of the summer seasons, there's enough going on to make Corfu a viable destination from March right up until October.
Corfu's shoulder seasons, late May, June and September to November are all comfortable months to visit. Although the Mediterannean is pleasant year-round, September is when the sea is at its warmest. This is also when the tourist hordes are gone and you can enjoy some space. Plus, prices are less inflated.
Winters average 50°F (10°C), and you won't have to compete with tourists for hotel rooms during this time, but keep in mind that many businesses and services shut down in the off-season.
Top Attractions and Must-See Sights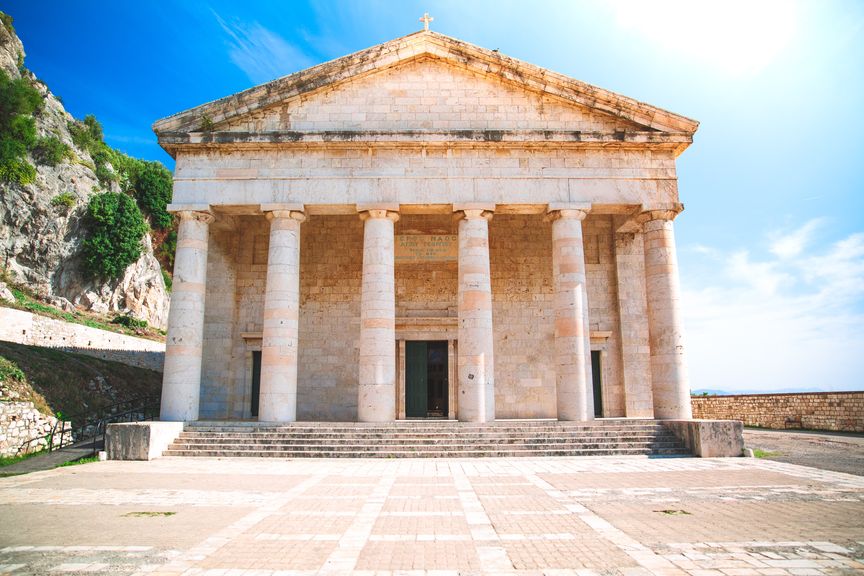 Agni Bay
Perched on the north-east coast of the island, Agni Bay is one little gem to visit. This historic fishing village is one gorgeous place to experience island life. Enjoy the coastline, take a dip in the warm waters and relax at one of the seafront tavernas that conjures up delicious Corfiot dishes. If you love seafood, you'll love this little bay.
Explore the old town of Corfu (Kerkyra)
There's a good chance you'll be spending some time in Corfu Town as its the focal point of the island. Its roots go all the way back to the 8th century BC, during the Byzantine period when the town was an important commercial center for the Phoenicians. It used to be called Paleopolis, and you can see some of its ruins opposite the Mon Repos Palace.
Make sure you wander around the UNESCO World Heritage protect the old town and see if you can spot any of the historic Venetian houses that are still standing. Also, keep your eyes peeled for the Statue of Georgios Theotokis, the Liston, the Old Fortress, Spilias Square and Saint Spyridon Church (the patron saint of the town).
Corfu was under Venetian rule between the 14th and 18th centuries, so you'll find lots of Venetian architecture around town: pastel-colored buildings, iron fencing, cobblestone streets, and wooden shutters. Just wander around and get lost amongst the cafes, restaurants, and tiny streets.
Nymphes Village
According to legend, in ancient times, the Nymphs used to bathe in Nymphes's nearby 200-meter-high waterfalls. Just north of town, you can visit the waterfalls and see the remains of nearby Askitario, a small, ancient monastery. A monk named Artemios Paissios used to live here alone in the 5th century. He once had a premonition that his parents were coming to fetch him, so he dug a grave to lie down in it – at which point a boulder rolled on top of him. When his parents tried to dig him out, the boulder apparently ignited into flames. It's free to explore the ruins.
Aqualand
Aqualand is a fun, family-friendly waterpark with 15 different water-themed rides and attractions, including slides, pools, and rivers. It's a little cheesy, but it gives you something different to do after you've spent a few days on the beach.
Hike the Corfu Trail
The Corfu Trail is an epic 93-mile (150-kilometer) trek starting from the south of the island and ending on the northern tip. It's a fairly easy hike, with lots of signage, and you'll weave your way through hills, mountains, lakes, lagoons, monasteries, and tiny towns. It's a really unique way to experience Corfu away from the resorts, and there's no shortage of accommodations along the way.
Corfu Archaeological Museum
This museum is home to ancient artifacts from all over the island, displayed throughout 1,600 exhibits narrating the history of the island, including statues, funeral offerings, pottery, and golden jewelry. The most famous exhibit is the monumental pediment from the temple of Artemis, which depicts Gorgon, a monster of the underworld from Greek mythology. It's the oldest stone pediment in Greece, dating to 590 BC.
Kassiopi
Kassiopi is a small fishing village on the north side of Corfu thats much quieter than the main Corfu Town. From here you can walk among the ruins of the Byzantine Kassiopi castle, go diving, lounge on the beach, or simply kick back and relax in the town square.
Palace of St Michael & St George
Beyond the northern end of the Spianada, the smart Regency-style Palace of St Michael and St George was built by the British from 1819 onwards, to house the high commissioner and the Ionian Parliament. It's now home to the prestigious Corfu Museum of Asian Art. Two municipal art galleries, I (entry €3) and II (free), are housed in one annexe, and its small formal gardens make a pleasant refuge.
Palaio Frourio
The rocky headland that just east of Corfu Town is topped by the Venetian-built 14th-century Palaio Frourio. Before that, already enclosed within massive stone walls, it cradled the entire Byzantine city. A solitary bridge crosses its seawater moat.
Only parts of this huge site, which also holds later structures from the British era, are accessible to visitors; wander up to the lighthouse on the larger of the two hills for superb views.
Liston
Corfu Town owes the elegant, photogenic Liston, the arcade that lines the northern half of the Spianada, to neither the Venetians nor the British but to the French. Designed during the brief Napoleonic occupation of Corfu (1807–14), its harmonious four-storey houses were modelled on Paris' then-new rue de Rivoli. A procession of grand, see-and-be-seen cafes sprawls under the arcade, open to both the Spianada and to Kapodistriou around the back.
Air
Corfu's airport is on the southwestern fringes of Corfu Town, just over 2km southwest of the Old Town.
Aegean Airlines (https://en.aegeanair.com) Direct flights to Athens and European destinations.
Sky Express (www.skyexpress.gr) Operates a thrice-weekly island-hopping route to Preveza, Kefallonia and Zakynthos. It flies twice weekly to Thessaloniki.
Both EasyJet (www.easyjet.com) and Ryanair (www.ryanair.com) offer direct flights in summer between Corfu and the UK, and several other European destinations, while British Airways (www.ba.com) also flies from the UK to Corfu. Between May and October, many charter flights come from northern Europe and the UK.
Bus
Other than walking, taking the bus is the best budget option. The blue-and-white buses run between the airport, the cruise ship terminal, and into Corfu Town. The green buses travel elsewhere around the island.
Local buses cover most areas within a half-hour drive of Corfu's old town, while a second, long-distance network connects the town center to destinations all over the island. Services are reduced on Saturday, and are often nonexistent in the low season on Sundays.
Car
Dozens of car rental companies operate in Corfu and most will deliver your rental car to the airport or straight to your hotel. If you don't arrange car hire before you go, the likes of Hertz and Avis have desks at the airport.
Hitchhiking is very safe in Corfu, but it may be hard to find rides in the off-season when traffic is less busy. Check out Hitchwiki for everything you need to know about hitchhiking in Corfu.
Taxi & Ridesharing
Since taxis in Corfu do not use meters, it's best to negotiate your price beforehand. A five-kilometer journey should cost about €9 EUR ($10 USD), and you'll pay about €15 EUR ($16.55 USD) for a ride from the airport to Corfu Town.
Boat
Ferries and hydrofoils bob back and forth between Corfu and its neighboring Ionian Islands on a pretty regular basis. They also put the rest of the Greek isles in island-hopping distance.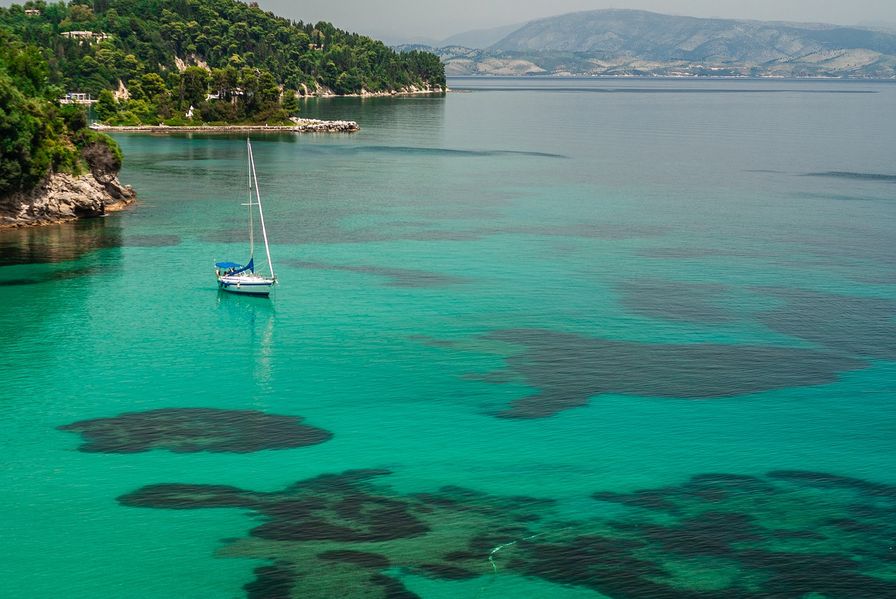 Experience exceptional service, comfort and mesmerizing views in our newly-constructed hotel on Corfu island. Whether you are looking for a romantic getaway or a family vacation, ELEALS hotel is a paradise by the sea where you can enjoy a holiday of a lifetime!  
Let us introduce you to the San Antonio way of life. Discover all you desire from a boutique island escape. San Antonio Corfu Resort, a seafront boutique hotel in the most privileged location in North-East Corfu. San Antonio is a romantic adults-only escape with high-end facilities and services.
Built on the gentle slopes of Kalami Bay, between centuries old olive groves, this upscale adults-only beach resort impresses with its' spectacular views over the Ionian Sea and the small fishing village that was chosen by the Durrell Family as their place of residence when Gerald Durrell wrote his masterpieces.
Relish traditional flavors at the hotel's restaurant, which is the perfect al fresco setting for lunch or dinner. In the evening, attend live events under the stars, including DJ nights and our Culture at the San Antonio featuring everything from traditional Greek to international shows.  
This aristocratic mansion located at the old town of Corfu dating back to the 1823 was the residence of the ancestor Loukas Metaxas and his family. His daughter Victoria, was born in 1901 and passed away in1993. Recently, the family decided to renovate the 19th century mansion and convert it to a gorgeous boutique hotel, following the steps of their grandmother known by the locals as Siorra Vittoria.
The restorations of the building proceed with extreme care in order to preserve its authentic style by a talented architect. The interiors transfer you back to another era, influenced by the Venetian architecture and Corfu's cultural heritage. 
Corfu Imperial is located on a private peninsula, where beauty pours in from the lavish Italian-style gardens and the brilliance of the Ionian Sea. While the collection of the exclusive accommodation along the coast is remodeled, the addition of sophisticated lounges, refined restaurants and bars, exclusive bungalows and one new Grecoland completed this year's remastering of Corfu Imperial. 
On the gorgeous island of Corfu, contemporary Mediterranean style meets traditional Greek hospitality in the tranquil surroundings of Ikos Dassia. Framed by fragrant woodland, this luxurious resort welcomes you with dazzling views across the turquoise Ionian sea. Embracing our award-winning Infinite Lifestyle concept, an unforgettable experience awaits guests as cuisine, service and style are taken to exceptional new heights. 
Best Restaurants In Corfu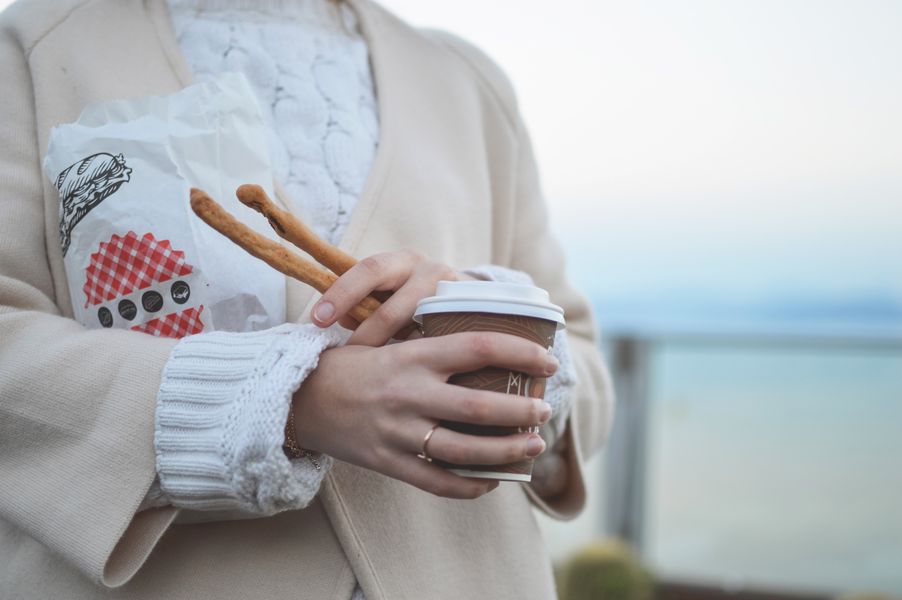 After a long journey in significant, well-known restaurants and hotels, in Greece and abroad, Head Chef Nikos Patsioras came to Rodostamo Hotel & Spa to create a unique menu of high gastronomy, presenting a modern version of traditional Corfiot & Greek cuisine. 
Chris's Place
Chris's Place is very well known by the locals and tourists for its delicious home made moussaka. The moussaka is made daily along with other traditional Greek dishes as daily specials and succulent mixed grills are served to order. Only the freshest ingredients are used. The views overlooking Agios Gordios and beyond from the terrace are simply stunning. 
One of the reasons to visit Corfu is to experience a unique delectable experience at the restaurant "The Three Brothers". In the northern spot of Corfu, right at the coast of Astrakeri, the historical fish tavern offers since 1967 fresh fish to natives and visitors. Next to the boats of Astrakeri port, looking at the Ionian sea, you will enjoy the seafood delights that made tradition at "The Three Brothers".
Standing a few meters down a small alley near Guildford Square is "La Tavola Calda", a small and cozy Italian restaurant in Corfu town. This is the territory of Nino Frezza from Naples.
Nino has been at his craft for a long time, studying at Chef School in Napoli, later traveling all round Italy, gaining experience in hotels and restaurants. From there he traveled across Europe, working in London, Germany, Paris and finally Athens, where he arrived in 1995.
How to Stay Safe in Corfu
Corfu is a very safe place to travel. Violent crime is rare, and petty crime like pick-pocketing is your only real concern. Keep your valuables close at tourist attractions and especially on the beach.
If you're an inexperienced driver, you may want to pass on the scooter rental. Natives to the island zip around chaotically, and the hairpin turns and hills sometimes make for dangerous driving. Accidents are infrequent, but not impossible.
Always trust your gut instinct. If a taxi driver seems shady, stop the cab and get out. If your hotel is seedier than you thought, move somewhere else.
If you don't do it at home, don't do it in Corfu! Follow that rule, and you'll be fine.
Our articles may contain affiliate links. We may get paid a small commission when you use our links with no additional cost of your part! See our Privacy Policy page for more details.