France is Europe's most diverse and exciting country to explore. It's famous for many things besides the well-known Eiffel Tower. France is filled with beautiful coastlines, valleys, and forests. France entices travelers with its simple culture, fit around cafe terraces, villages and markets, bistros, and award-winning cuisines. With its diverse lands and lifestyle, France is at the top of many travelers' bucket lists.
Despite what you might hear, the French are lovely people who love to entertain travelers. When you visit France, it's best to be like the locals, and taking a picnic along the Seine or spending a day wandering around the French countryside can make your trip more beautiful.
On the other hand, traveling to France is a very expensive vacation and ranked second to traveling through Italy. If you are a traveler on a super tight budget, you might find it difficult to fully experience everything France has to offer, but with some help and luck, you can have the trip of your dreams. 
Language
The official language in France is French, with some English being spoken in major cities.
Currency
The currency in France is the Euro.
Climate and Recommended Time to Visit
The best time to visit France is during its down seasons which last from April to June and then again in September to November. During this time, you'll have an easier time finding cheap flights and lower prices on good hotels and sound tours. The best part about traveling at this time is that you'll miss the summer crowds and spend less time waiting in lines at popular tourist destinations.
Top Attractions and Must-See Sights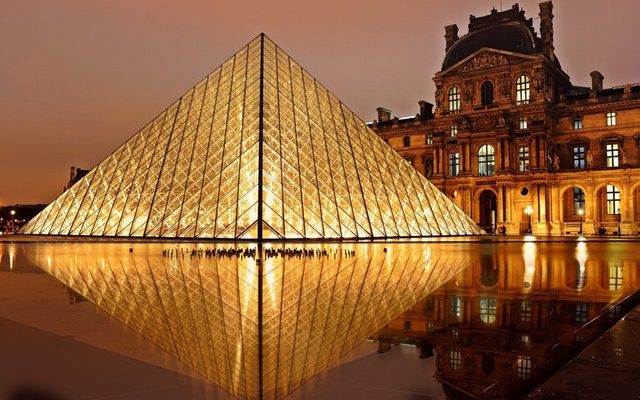 Paris
Paris is known as one of the most beautiful cities on earth, and truly has everything that a traveler could want. From the Eiffel Tower, the Louvre, and impressionist museums, to the Seine, magnificent parks, jazz, and great food, this city has it all.
Yes, it is as magical as people say and, while you could spend a lifetime trying to see it all, four or five days can give you all that you need.
Looking past the city's visual appeal, its cultural riches are unmatched. No matter what you choose to explore the historic, fashion-conscious, bohemian, and arty sides of Paris, one thing is certain: this city will blow you away.
The D-Day beaches, Normandy
There are memorials and museums detailing the history of the WWII Allied force's D-Day landings along the beaches of northern France. To this day, you are still able to see some of the old bunkers and forts.
The Palace of Versailles
Located near to Paris, this old palace, one run by French kings and built by Louis XIV, is awe-inspiring. This palace was constructed during the height of French power and shows travelers the large amount of wealth that was had.  
Explore Lyon
If you want a look at medieval France, then this will be the place to go. This whole city is a UNESCO World Heritage site and will transport you back into the past. The area around Lyon is also filled with wonderful castles and small villages, making it great for those looking to explore the French countryside.
Monaco
This tiny kingdom is home to tiny streets, beautiful buildings, a world-famous casino, and gigantic modern yachts. Additionally, you can lay in the sun with the world's rich and famous. Plus, if you win at the Casino, maybe you will soon be one!
St. Tropez
If life in Marseilles is too ordinary for you, it's easy to catch a boat to St. Tropez, where you can take a break in beautiful hillside towns, swim in azure blue water, and bump shoulders with the most well-known people you'll ever find.
The Medieval town of Carcassonne
Carcassonne is a medieval walled city, where the legend has it that the town survived a siege.   One of the townswomen had the bright idea of feeding the remaining food to a pig and once they fattened it up, they threw it over the fort so that it appeared that they were so well-fed. This persuaded the attacking troops to give up and go home. Of course, this story probably is not true but, no matter the legends, this town still retains a lot of medieval character while offering plenty of interesting shops and alleys to explore.
Go skiing
The French Alps offer some of the best ski slopes in Europe, so if you're in France in the winter months and looking for something to do, you should consider renting out a charming ski chalet, or staying at one of the slope-side hotels. Remember to bring plenty of beer and wine to warm you up after a long day on the hills! Keep in mind, if you go this route, skiing in France is far from cheap.
Champs-Élysees
The Champs-Élysées, in all its elegance, remains the most famous avenue in Paris to this day. Similar to New York's Times Square or London's Piccadilly Circus, this road is a hot spot for travelers and even locals.
St-Germain-Des-Pres
If you had your pick of the most classically Parisian neighborhood, then this one would be it. St-Germain-des-Prés has it all, from blocks lined with high-end art galleries, step cafés, designer boutiques, wonderful restaurants, and a wide selection of museums. Of course, these historic streets can get very crowded during high season so be prepared.
Nice
Nice, which has been united with France since 1860, has its own history and atmosphere dating back close to 230,000 years. First, the Romans established themselves on the hills of Cimiez and quickly dominated the waterfront port. Finally, Nice regained power as an independent state, and became an important port in the early Middle Ages.
Air
Air France is the nation's most well-known carrier and offers flights covering both domestic and international destinations.
France has several major airports and various budget airlines' that are growing in popularity every year. Domestic travel is an affordable and easy way to get around the country if you are low on budget. These are just a few of the airlines that service France including Norwegian Air, Ryanair, Easyjet, Transavia France, and Vueling Airlines.
As an example, a flight from Paris to Nice averages around €50 EUR ($57 USD) one way. If you book a flight a month in advance, prices drop even lower.
Bus
France has several bus operators, including:
Eurolines – This company offers a group of 32 long-haul coaches, including the UK's National Express, and links France with cities all across Europe, Morocco, and even Russia.
Flixbus – This company offers low-cost, intercity bus travel between 27 countries in Europe. These busses are comfy and equipped with a toilet, snacks, outlets to keep devices charged and free wi-fi. These busses also run night services too.
Ouibus – This bus company offers 300 destinations, across 10 countries, all at very low prices.
Ride-Sharing Services
If your travel schedule is flexible, then utilizing a rideshare service could be a great option. All drivers are verified and perfectly safe for cross-country travel. BlaBlaCar is the most popular service but there are others you can choose from. At times, there is a language barrier but, for the most part, it's easy and cheap to use!
Car & Motorcycle
Traveling in France in your own car can give you freedom in your journey while making it easy to explore the less accessible parts of France. If you are traveling with friends or family, it can also work out cheaper than the train or plane.
It's important to note that in large cities, traffic and finding a parking spot can be extremely problematic. This only gets worse during the holiday periods and most weekends. If you are a biker, you will find that France is great for touring because of its winding roads and stunning scenery.
There are four types of intercity roads in France and they are Autoroutes, routes Nationales which are also known as National highways, local highways and roads, and minor rural roads.
Car Hire
To rent a car in France, you will usually need to be over 21 years old, hold a valid driving license for a year, and also provide an international credit card. If the driver is under 25, they will usually have to pay a surcharge of €25 to €35 per day for insurance purposes.
Most Car-hire companies provide mandatory third-party liability insurance, but things such as collision-damage waivers might vary greatly from company to company.
Arranging your car hire prior to leaving for your trip is the cheapest option. Sometimes a walk-in rental is double the cost. International car-hire companies found in France include Avis, Budget, EasyCar, Europcar, Hertz, and Sixt.
Keep in mind that rental cars with automatic transmission are very much the exception in France; and if you wish to rent this type of car, you will need to order well in advance.
Driving Licence & Documents
In order to rent a car in France, you will need an International Driving Permit (IDP), which is only valid if supplemented by your original license. This permit is good for a year and can be issued by your local automobile association before you leave home.
It required that drivers must carry the following with them while driving at all times:
Passport or an EU national ID card
Valid driving license
Car-ownership papers, which are known as a carte grise, or grey card
proof of third-party liability insurance
Hitchhiking
Hitching is actually quite common around Europe, and in France, it is considered very safe. HitchWiki is the best website for hitchhiking info, so it's best to check there first.
Taxi
All train stations offer a taxi booth out the front, and in small cities and towns where taxi drivers are unlikely found, there will be places you can go to make this process easier. Tax is about 30% higher at night and on Sundays and most holidays. It's common that a surcharge is added to get picked up at a train station or airport, and sometimes there's even a small additional fee for more passenger or larger suitcases.
If you don't wish to pay high prices for a taxi, then Uber can be a cheaper alternative to a regular city car.
Train
France has normal intercity trains as well as the world-famous high-speed trains. SNCF is France's national railway, and you can buy tickets on their website for any route you choose. It's important to note that sometimes the regular train is much quicker than taking the bus or driving to further parts of the country.
Tickets bought the day of or very close to the departure time will be much more expensive than if you were to buy in advance. For example, a last-minute train trip from Paris to Nice costs €160-180 EUR ($182-205 USD), but if you buy in advance, this trip is only €25 EUR ($28 USD.
You can even get some great discounts on train travel if you are under 26-years-old or a senior citizen.
If traveling by train is what you're looking for, then it might be smart to consider getting a EuRail Pass, which allows travelers to explore Europe by providing a set number of stops in a specific time period. Most of these passes are continent-wide, country-specific, or regional.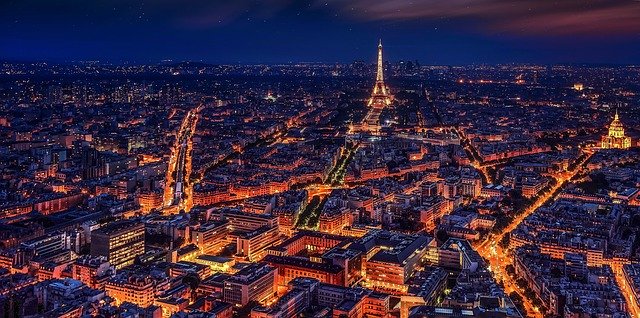 Located in Saint-Jean-de-Luz, 700 m of Lafitenia Beach and 700 m of Plage d'Erromardie, Campanile Saint Jean de Luz provides accommodation with a special bar and free WiFi, as well as offering guest free private parking. This hotel features family rooms and some private terraces.
Set in Strasbourg, this crazy but cozy Hotel offers guests a bar, allergy-free rooms, free WiFi throughout the property, and even a shared lounge. The hotel is conveniently located 2.5 km from St. Paul's Church, 2.7 km from The 'Petite France' and 2.9 km from the Strasbourg Cathedral.
A buffet breakfast is also available for guests every morning. Here, the staff speaks German, English, Spanish, and French at the reception.
Functioning additionally as a spa and wellness center, the Novotel Suites Colmar Center is situated in Colmar, only 2 km from Saint-Martin Collegiate Church and 2.4 km from House of the Heads. This 4-star hotel offers guests a 24-hour front desk and a concierge service, with private parking arranged at a small extra charge.
At Novotel Suites Colmar Centre guests are welcome to head to the spa and take advantage of all that's offered, including a Turkish bath and a sauna.
Located in Strasbourg in a building dating from 2018, Hôtel ORIGAMI offers guests a bar and free WiFi. This property is within a 30-minute stroll of The 'Petite France' and 1.7 km away from the popular Strasbourg Christmas Market. Additionally, the Strasbourg Cathedral is only 1.8 km away.
All rooms in this hotel are fitted with a flat-screen TV with all satellite channels and have a private bathroom with free toiletries. Some rooms at Hôtel ORIGAMI also offer a balcony.
Hotel de Crillon is located in the city of Paris and is only 300 m from both the Tuileries Garden and the Champs-Elysées. Additionally, it is located only 1.5 km from the Louvre Museum.
Each room at this hotel provides Rivolta Carmignani Italian sheeting and French Drouault cushions and duvets, with many rooms having a deck for guests to enjoy. This hotel features an indoor swimming pool and a spa, with bathrooms that feature underfloor heating. Another large perk of staying here is the bathroom's walk-in rain shower with an included.
Hotel de Crillon provides guests with 2 Restaurant options. Its first, L'Ecrin, offers gastronomic meals, and the second, Brasserie d'Aumont, lets those enjoy a drink or a cocktail at the lounge. In both places, a buffet breakfast is served daily on-site.
This 17th-century private mansion is found in the Latin Quarter, just 350 m from Odéon Metro Station. The luxurious hotel offers a jazz bar and an interior courtyard with a fountain for guests to enjoy at any time.
All rooms feature original beams and antique furniture, equipped with a large fireplace made of Burgundy stone. Additionally, some suites feature a four-poster bed and a lovely view of the courtyard and its marble statues. Each room at Hotel D'Aubusson has a marble-floored bathroom, a Nespresso coffee machine, and free high-speed WiFi.
Plus, the Louvre Museum and Notre Dame Cathedral are both a 10-minute walk away, making this the perfect location to stay.
Best Restaurants In France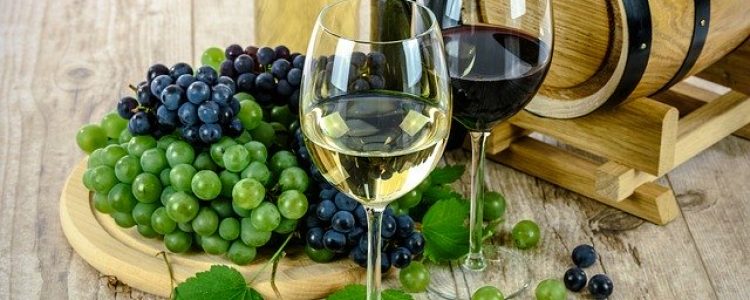 This bistro is a peaceful place found in the Corvisart district, with a serene and unique ambiance. The burgers and tartars served here are made from Aubrac beef, all taken from traditional farms of Aveyron and prepared by our artisan butcher Benoît Enicolo.
Even the buns are made fresh by the baker, GRAINES DE CREATEURS. French fries and mayonnaise are homemade, along with cheeses refined and carefully selected wines.
Les Apôtres de Pigalle is a restaurant located in Pigalle and opened its doors during summer 2016. It's the project of three gastronome brothers that wished to follow their culinary experiences around the world.
The Bouchon Tupin will welcome you to the heart of the peninsula of Lyon to discover or rediscover some of the iconic recipes that are the fame of beautiful France. This restaurant is open from Tuesday to Saturday for lunch and dinner.
Come to enjoy Lyon's market cuisine, which is focused on the pleasure of sharing.
This restaurant is a traditional french place that selects and cooks fresh seasonal produce. All the ingredients are chosen from local producers or brands that share the same passion for food.
Snuggled in the Les Halles district and considered to be the heart of the new Canopy project, is the restaurant Bliss. With its hushed and vintage atmosphere, this place will surprise you with its decors from around the world. Loaded with a terrace, cocktail bar, game bar, pizzeria, smoking room, restaurant, various private lounges, and bar games, this space can be enjoyed day and night.
Rewarded in 2010 with two Michelin stars, this exceptional restaurant is located on the top of the mountains, with a modern and refined culinary menu. Originally designed by Sybille de Margerie, the decor is warm, sleek, intimate, and inviting.
This restaurant is designed down to the finest detail, with the art of authentic mountain life targeted. Here, guests are offered dinner in a unique setting. With the quality of service and all ingredients, this restaurant has earned itself three Michelin stars.
How to Stay Safe in France
Due to high-profile terrorist attacks and some riots that happen across Europe, questions arise whether Europe is still safe for travel? To that, we can answer that visiting here is no more dangerous than any other place in the world.
France is very safe for traveling but, keep in mind, there are scams and petty crime. It's best to guard your personal belongings while in crowded places and to watch out for people offering you free stuff.
As always, making copies of your personal documents, including your passport and ID, is a smart idea. Lastly, the most important piece of advice we can offer is to purchase good travel insurance. This type of travel insurance will protect you against illness, injury, theft, and any last-minute cancellations.
Our articles may contain affiliate links. We may get paid a small commission when you use our links with no additional cost of your part! See our Privacy Policy page for more details.