China is a region of polarization. Travelers either love it completely or loathe it altogether. It's about as different culturally as you can get to the culture of a traditional westerner.
Many who want an simple travel experience seem to have a hard time in China but those who embrace cultural differences and adventure will come to love it and feel it is a place where they can have a truly special and true travel experience. I am from the latter camp and I love China totally.
China provides a range of experiences – from ancient rituals and heritage to new and modern culture, from skyscrapers to rice fields, from grand festivals to relaxing holidays, from temples to beautiful sceneries – something that fits your needs and desires.
China is one of the biggest and most populous countries on the planet. It can take a full month just to get through one province. It has something for everyone  – backpackers, families, single travelers, leisure travelers, etc.
If you're interested in Beijing's or Shanghai's sparkling lights, prefer the snowy Himalayan beauty closer to Tibet, or the vast distances in between, China has plenty to offer you.
We 're going to talk about travel details, the best time to visit China, the best destinations, travel prices, important travel information and how to get ready for your journey.
Language
The official language of China is Mandarin. However, there are over 300 dialects spoken in the country.
Currency
The currency in China is the Chinese Yuan Renminbi (CNY).
Climate and Recommended Time to Visit
China is a large country with a variety of landscapes and climates, making it hard to find the best time to travel to the country.
Many people try to avoid China in the winter because of the perception that it would be too cold. And while it gets cold, plenty of places are worth visiting.
Many people try to avoid China in the winter because of the perception that it would be too cold. And while it gets cold, plenty of places are worth visiting. November and December are considered the low season so travel and lodging can make costs lower.
Visit places like Hong Kong , Macau, Hainan and Yunnan for cooler weather or experience China in cities like Beijing or Pingyao under a blanket of snow.
In January and February, people fill the streets with activities like the Chinese New Year, the Chinese Lantern Festival and the Harbin Ice Festival. With that comes higher travel price tags — and we would recommend booking ahead of time and you won't get hit with last-minute fees!
Spring is arguably one of the best times to visit China, especially if you love nature. Average temps range from 50 to 73 F, melting all the snow that winter brought. Rain season starts in the southern region … but don't let that dampen your travel plans. Rain brings out the blossoming flowers and fruit trees, painting the country with color.
June through August is peak season in China, mostly because people are able to get the time off of work and school is out. However, this doesn't mean that it is necessarily the best time to visit.
Big cities such as Beijing and Shanghai can get very hot and humid, which can be very unpleasant. Yet now is the best time to visit mountains and highlands like Tibet. June is also Dragon Boat Festival season, where you can find locals snacking on rice dumplings and watching dragon boat races.
Overall, in terms of the weather, fall is the best time to visit China. There is less heat, more sunlight and temperatures that are milder. Since the weather is so nice, many locals as well as foreigners visit different parts of the world, but foreign tourists do not visit as often as locals do. If you visit, you'll be met with fresh local fruits and fall hues.
Top Attractions and Must-See Sights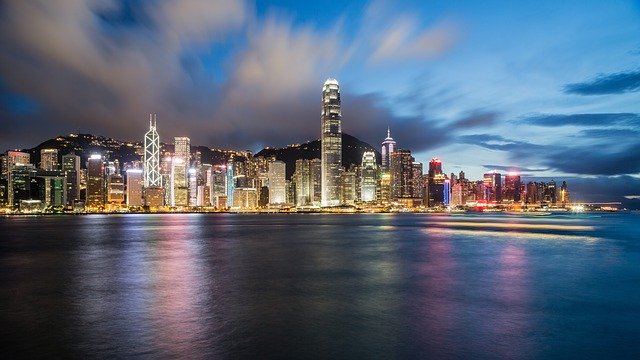 Explore Shanghai
Fast trains, lights everywhere, efficient organization, and a cosmopolitan vibe – one of China's largest, busiest, and most visited cities, Shanghai is like visiting the future.
To get a sense of historical China, head to the Old City and see the YuYuan Gardens. For some of the best shopping in China, head to Nanjing Road. The top of China's tallest building, Shanghai Tower (119 floors!), is the perfect spot to get a panorama view of the city.
Beijing
As China's modern capital, Beijing is a must-see, as it is home to many of China's finest colonial and recent past icons. It is the largest gateway town in China.
Visit Tian'anmen Square, the Forbidden City, countless shopping centers, Heaven's Temple, Summer Palace, and the Great Wall of course.
There's nothing like Beijing in the world, and yet it's still a city you have to visit to appreciate modern China and its dynamism, albeit terribly polluted and with terrible air quality.
Trek in Sichuan
This province is packed with breathtaking treks. One of the must-sees is Siguniang Shan (Four Sisters Mountain) east of Chengdu, in the Tibetan Autonomous Prefecture of Sichuan province. It is a journey that most foreigners don't know about and didn't have the chance to see. 
Mount Emei, a UNESCO World Heritage Site, is another trek worth checking out on. The Emei shan hike was lined with stairs due to its importance and popularity, and also offers gondolas up and down.
Visit Hong Kong
Hong Kong is a bustling metropolis combining high-rise buildings with traditional street and temple markets. Also, Hong Kong is called a shopping paradise because of the numerous brands shops, and food paradise because of the countless snacks.
The Great Wall of China
China's star attraction is the Great Wall, a magnificent defensive structure constructed to prevent intruders from reaching the mainland, which spans from Jiayuguan Pass in the west to Shanhaiguan Pass in the east, with a total length of 8851,8 km that crosses Liaoning, Hebei, Tianjin, Beijing, Inner Mongolian and Shanxi, Shaanxi, Ningxia, Gansu, etc.
The steady stone fortification is a symbol of China, which was inscribed into the list of the World Cultural Heritage Site by UNESCO. Mutianyu ,Badaling and Jinshanling sections within Beijing area are the most famous ones.
Xi'an – See the Terracotta Army
One of the most popular China destinations among foreign travelers, Xi'an particularly attracts tourists on their first trip to China. Xi'an is one of China's ancient capitals, home to the famous Terracotta Army (more than 2,000 years old), city walls, and Muslim quarter architecture. 
These three things are pretty much why everybody comes here but if you're looking for adventure, there's also an awesome hike on Mount Hua.
Tiananmen Square
Tiananmen Square is situated right in the middle of Beijing and is one of the world's largest city squares. There is much to see here like the Tiananmen tower, the People's Great Hall, the People's Heroes Monument, the National Museum and the mausoleum of Mao Zedong. You can't use your phone in the mausoleum while you are allowed to take pictures in the square itself.
If you are interested, from 8 am-12 pm you can see the embalmed body of Mao Zedong in the mausoleum. Additionally, there are museums, viewing halls, and socialist architecture that could possibly take a whole day.
The Forbidden City
Located in the very heart of Beijing, magnificent Forbidden City, also known as Imperial Palace Museum, is the symbol of imperial power. This popular Beijing attraction was the imperial palace from the Ming Dynasty to the Qing Dynasty (1420-1912 CE).
The "city" covers more than 175 acres and is a UNESCO World Heritage Site which welcomes more than 16 million visitors every year. The Palace Museum today houses artifacts from both dynasties and is a perfect place to learn about the history of China.
Over the years, the houses, covering over 180 acres, have been extensively refurbished but it is still an impressive complex worth visiting.
The Silk Road
This unofficial route dates back more than 2,000 years, and is a must-see for visitors looking to get off the main tourist trail. There is no "official" path to follow, but you can trace your way as far and wide as you wish along the traditional route (the Silk Road originally extended from Chang'an to Romend, Italy). 
Its total length exceeded 3,800 kilometers (2,400 miles), half of which was within the territory of China.
Be sure to visit the Mogao Grottoes in Dunhuang, explore Danxia Landform Park in Zhangye, see the ancient city of Turpan, and the Rainbow Mountains near to Zhangye.
Explore Tibet
Tibet is one of the must-sees in China. Without visiting Tibet, your China trip is not complete yet. Also known as "the Roof of the World", this area is perfect for adventurous travelers that are looking for unique attraction.
Here is where Mt. Everest, the world's highest mountain, lies and a range of eight thousand snow-capped mountains spread along the Himalayan Ranges. 
For thousands of years they have been admired as gods by Namsto Lake, Yamdrok Lake for their pristine blue waters and mysterious legends of Tibetan Buddhism. Potala Palace and Jokhang Temple are highly recommended for the history and architecture of Tibetan Buddhism apart from the natural beauties.
China occupied the area in the 1950's, driving the Dalai Lama and his government into exile. The occupation killed around 400,000 Tibetans directly or indirectly, with other reports putting the figure above 1 million. Do not speak about the region's history and politics as it is understandably a highly sensitive topic on both sides. For also visit the area you will need a special permit.
Potala Palace
Until 1959, when he was forced to leave or be killed, this Tibetan palace was home to the Dalai Lamas. It was established in the 7th century as a holy site. The various halls, temples, and courtyards were constructed from wood and stone. 
The new building, now a UNESCO World Heritage site, dates back to the 17th century and, in its construction, has poured copper to protect it against earthquakes.
Take in the Karst mountains
Such mountains, depicted at the back of the 20 yuan banknote, are a beautiful sight to see in person. They 're formidable! You can take a boat ride down the Li River, and enjoy the stunning mountain views. 
You can also rent a bicycle to explore the more scenic backroads and take in the picturesque countryside. Prices start for a half-day at about 20 CNY. Guilin's a perfect place to hop-off for that.
Macau
Macau is called the "Las Vegas of Asia," and is a vibrant destination for anyone who wants to splash out. Macau began as a Portuguese colony and remained one for more than 300 years so the city has a fascinating blend of Chinese and Portuguese cultures.
Unlike Hong Kong, Macau is a "Special Administrative Area," meaning it has a lot of autonomy from the mainland government. It is also host to the world's highest bungee jump, boasting a whopping 233 meter (764 ft) drop! I don't love the city as much as I do Hong Kong but there's plenty of decent food and architecture to find here. If you're not here to gamble, there's just one night you really like!
Chengdu – The hometown of giant pandas!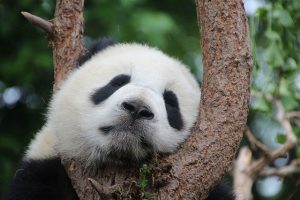 Pandas are an endangered species and rare to see in the wild. If you want to get your fix while in China, head to the Panda Research Base in Chengdu.
Chengdu's giant pandas are for many the icing on the cake, the finishing touch to a China must-do list.  
Chengdu is one of the first 24 famous historical and cultural cities in China rated by the State Council and awarded the Best Tourism City in China by World Tourism Organization and China National Tourism Administration. In this laid back city, you can take part in a giant panda volunteer program to have a close look at the cute pandas, see cultural landmarks, and try spicy Sichuan hotpot.
Li River, Guilin
If you plan to savor the most beautiful natural scenery in China, you should pay a visit to Guilin. Guilin's idyllic scenery draws millions of tourists from near and far every year.
Li River, expressed perfectly the inner core of the scenery and also the custom of the city – mild, delicate, genial but also proud. It is renowned for its Karst landscape, exquisite mountains, wired caves and especially the limpid Li River that runs from downtown to Yangshuo County, all of which mix together and form a giant elegant Chinese painting.
Along the river, the rolling peaks, steep cliffs, green hills and clear water constitute a fascinating hundred-mile pictures gallery. The natural beauty of the Li River is indeed beyond any descriptions, you have to be there to see with your own eyes and to feel with your own heart.  
The Li River is the top highlight of Guilin, and the Longji Terraced Fields attract many photographers in spring and fall.
Yunnan – A Colorful Wonderland
Located in southwest China, Yunnan is the most diverse and vibrant region in China, with features ranging from snow-capped mountains to tropical rainforests, from highland lakes to canyons, and from ancient towns to fascinating minority villages.
The diverse cultures of Yunnan, the rich history, the beautiful landscapes and the friendly environment make it a good holiday destination year-round. For inspiration see our popular Yunnan tours.
Spend a relaxing time in Lijiang's Old City, distinguished by antique Naxi architecture. Witness the unrivaled beauty of Yuanyang Terraced Fields, an region listed as a World Cultural and Natural Heritage Site by UNESCO. Hike across Tiger Leaping Gorge which is one of the planet's deepest gorges.
Zhangjiajie – Pandora on Earth!
Located in the northwest part of Hunan, in the center of the Wuling Mountain range, Zhangjiajie is one of China's most popular tourist towns. Zhangjiajie is renowned for its precarious cliffs, crystal clear streams, thick forests, large karst caves and biodiversity. This is one of China's must-see scenic regions and was put into the minds of global travelers via the movie Avatar.
The Hallelujah Mountains in Zhangjiajie National Forest Park were influenced (in part) by peaks like Heavenly Pillar. Travel between Zhangjiajie National Forest Park's impressive pillars and peaks. Take a cable car on the mountain 'Heaven's Doorway' to enjoy spectacular views and explore the eerie glass walk on the cliff side.
Huangshan – The Magical Yellow Mountains
Situated in China's mid-eastern portion, Huangshan City possesses abundant natural and cultural resources.
Huangshan's iconic natural scenery is its highlight. The Yellow Mountains attract many visitors, with their seas of clouds, odd-shaped rocks and pines, and hot springs at the foot of the mountain.
Besides the enchanting mountains, the stunning surrounding landscape, with its famous spring views, fall hues and ancient villages, is a sight not to be missed.
Xiamen – Where Mulan Was Filmed
Xiamen, known as the "Garden on the Sea," is situated on China's southeastern coast. Xiamen has stunning seaside scenery, and the climate is nice. Besides the beautiful scenery, you can also discover the Hakka culture. Mulan's house is set in the Fujian Tulou in Disney 's movie Mulan, which is a symbol of the Hakka community.
Inner Mongolia
Located at an average height of more than 1,000 meters above sea level, the unique natural landscape of Inner Mongolia is remarkable. Wide areas of grassland and desert can be found in the country.
There are vast plains and grasslands to the east and the north. Vast deserts extend through the region to the west. Famous deserts such as the Badanjilin Desert and the Tenger Desert can be found here.
This will be a particularly wonderful idea for travelers who have stayed in towns for a long time to experience the prairie scenery there. The clear and bright sky, the vast and beautiful grassland, the fresh air and cattle and sheep flocks offer a relaxing scene to visitors.
Lhasa
With a history of over 1,400 years, Lhasa is the capital city, the political, cultural and religious center of Tibet.
Originally built by King Songtsen Gampo in the seventh century, the awe-inspiring Potala Palace, perched high above much of Lhasa, is the landmark of the city.
Covered an area of over 360,000 square meters, it is a great palace of art with creative designing and gorgeous decoration. Its conservative religious atmosphere, precious scriptures, murals, jewels and antiques housed inside, earning it a place on UNESCO World Cultural Heritage Site list. 
In another word, it is an ideal destination for people who want to explore the unspoiled ethnic culture, livid folk custom and spectacular natural scenery, etc.
West Lake, Hangzhou
Located in the western part of Hangzhou, surrounded by three sides of green hills, this lake is renowned for stunning scenery, a multitude of historical sites, brilliant cultural artifacts, and a profusion of native produce.
For its serene water surface, the ancient Chinese people adore the West Lake as a place of intoxicating beauty, and the long , narrow river levee that full of sense of "willow down and flowers reign." Legend has it that the West Lake was a celestial gem which fell to the earth. Pragmatists insist that this is a pure lagoon on the western outskirts of Hangzhou. In any case, painters have been influenced by West Lake for centuries.
Shangri-la
Shangri-la is renowned for "Highland Garden" and "Realm of Living Animals." Write about the Lost Horizon, we will learn it's a remote peaceful land with blue sky, snow-covered mountains, dignified monasteries and primary trees. Shangri-la, the lost paradise, is where we can look forward to an amazing nature adventure that is beautiful enough to feast our eyes.
Zhangye
Zhangye is an important town located on the ancient Silk Route in northwestern China , especially Gansu Province. Possessing the rare Danxia Landform, Zhangye has appeared as a backdrop in several movies showing everyone admires from the world her fascinating beauty. It is a good location for admiring rare geological landform. If you are a painter, you can get another glimpse of what heaven looks like by Zhangye Danxia landform Park.
Yuanyang Rice Terraces
Yuanyang Rice Terrace is situated in Yuanyang County, in southern Yunnan Province, near the southern back of Red River. Yuanyang Terrace is a rare landscape created by local Hani people many centuries ago on southern Ailao Mountains. The terrace here has all kinds of views according to the change of the seasons during the year.
Apart from its spectacular natural scenes, Hani ethnic group people 's traditional lives here are another main fact that attracts people coming here over the years both home and abroad.
Sanya
Faced by the South China Sea, Sanya enjoys Hainan Island 's best coastal scenery. Sanya is an incomparable place to spend your holiday, with bright sunlight, beautiful and pleasant weather, soft white sandy beach and luxurious seaside resorts.
Identified as "the Oriental Hawaii," Sanya has China's most beautiful beach-Yalong Bay, which spans 7.5 km, is a crescent-shaped soft sandy beach with a gentle and wide slope. 
Vast shallow-sea area embraces this beach with pure clean water and calm waves, making this beach the most popular attraction and also the best spot for swimming. In addition, Sanya Bay and Dadonghai Bay are also ideal spots for walking, swimming, diving and water skiing etc.
Air
Airplanes are the fastest and most convenient means of transportation for international travel between most of the countries in the world and China. Air travel can save precious time and energy for enjoying the attractions in your destination.
The hubs of China's air travel are Beijing, Shanghai, Guangzhou and Hong Kong. International flights go to major cities around the world, and domestic flights go to all major cities within the country.
There are plenty of regional carriers in China. In reality the country has more than 30 domestic airlines! Air China, China Eastern, China Southern and Southwest Airlines are among the larger ones.
Some flights never depart on time so bear that in mind when booking your connections!
Bus
We suggest that you don't use long distance buses unless absolutely necessary due to uncomfortable conditions and safety concerns.
Buses are generally cheaper than trains when it comes to intercity travel so they are your best bet for short distances.
Almost all towns, counties, and cities are accessible by highway, and buses can take you almost anywhere. Road conditions are usually very good, but be prepared that in remote areas such as Guizhou, Tibet and Xinjiang, the roads might be poor. It is suggested that travelers lower their expectations for facilities or comfort in these areas.
For longer journeys sleeper buses are available. It's very cramped bed space and you should take extra care of your belongings. Theft is more common in buses than in train cabins with hard beds or soft beds.
Car
China does not recognize the International Driving Permit, which makes renting a car here virtually impossible unless you apply for a Chinese license. I advise you not to rent a car here.
Taxi & Ridesharing
The most comfortable and secure way to get around is by taking a taxi. Taking a taxi is a very fast and easy way to get to your destination, be it a hotel, a picturesque location, an airport or a railway station.
Taxis can be found in nearly every city, and Western travelers deem the fare fairly cheap. Only wave your hand and you will get a taxi to stop for you. Prices vary by city but are typically very fairly priced. The meter should be still turned on. Pay the driver at check-in. Personal tipping isn't.
Through your hotel you can order a taxi and ask the concierge to write your destination down on a card. Tourists can also rent a taxi for a half-day or an entire day, but make sure you have first close all the details with the driver.
Train
For long-distance travel around the country, trains are an affordable and often unique choice.
For overnight trains, keep in mind that the lower bunk is usually cheaper as it is closer to the noise. Top bunks will be more expensive, though they occasionally have very little space to offer (even though you pay more); it is not uncommon to be unable to sit all the way up. But you do get more privacy.
Russians and Europeans might consider a journey from Moscow to Beijing. The journey time presently is about 124 to 144 hours depending on the route.
There are direct train lines to Vietnam also. The Hanoi, Vietnam to China train is an option especially for border crossing from Guangxi. International trains also go to Ulan Bator (Mongolia) and Pyongyang (North Korea).
Traveling by train is one of the cheapest ways of traveling on some of China's long-distance routes, and is popular among the local population. Typically speaking, we suggest that visitors take the bullet trains whenever possible and only take the slower daily trains to save money if you have the time to travel or the interest.
On routes to cities where it is available, Bullet trains offer speed, convenience and economy. China's new bullet train system is unique in the world for its size and low priced tickets.  However, for longer journeys between Beijing and Guangzhou (8 to 10 hours) or Shanghai to Chongqing (13 hours), taking a plane is probably more convenient though more expensive.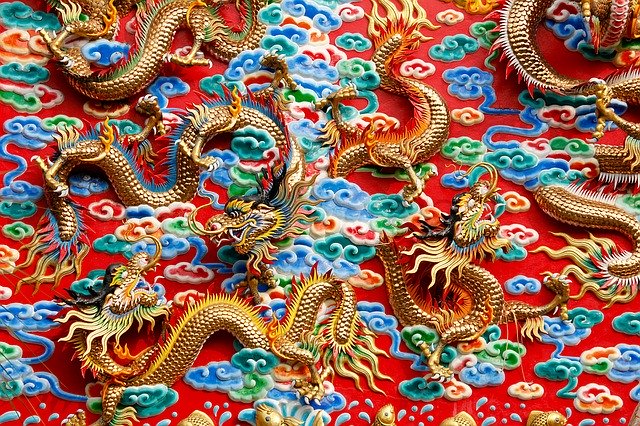 Hidden in a picturesque valley, Amanfayun brings to life a traditional Chinese village surrounded by tea fields, natural woodland and seven ancient Buddhist temples on a pilgrimage circuit. Stone paths lead to shaded courtyards and 46 quiet abodes, some of them over a century old. 
The village's main thoroughfare, running along Fayun Pathway, are scenic eateries, the spacious bamboo-shrouded Aman Spa and a heated swimming pool.
Constructed on 14 hectares, the resort is within walking distance of Lingyin Temple, built in 326 AD, and is just 6 km from the peaceful West Lake, a UNESCO World Heritage Site that inspired the ancient poets with its serene waters and innumerable pagodas.
Looking at gleaming blue lakes, lush green palms and gentle mountainsides, you'll soon find that you've found a little paradise at The St. Regis Sanya Yalong Bay Resort. As the southernmost tip of Hainan, Sanya is often referred to as the "Eastern Hawaii".  The hotel is surrounded by a marina and a protected mangrove forest which immerses you in natural beauty.
Culinary experiences await you with authentic flavors and calming atmospheres in each of the three restaurants and bars. The 396 rooms at the hotel include 37 suites and 28 beach villas overlooking Yalong Bay.
New World Beijing Hotel wants to make your stay with us a pleasure, whether you're there on business or leisure … or even to get married.
Great dining and good shopping is always a treat, so you'll love the hotel's tea room, authentic Chinese cuisine, foreign classics and a bar on the rooftop with in-house DJs and live music overlooking the stunning views. You will also be able to see some of the wonderful shopping that surrounds us in Wangfujing from that vantage point.
New World Beijing Hotel offers a smoke-free environment in all guestrooms, public areas, function rooms and indoor restaurants and bars
ET House (Xi'an Bell Drum Towers) boasts easy access to local attractions and airport. Free Wi-Fi and free parking lot are provided at the hotel.
All rooms here are equipped with free Minibar, electric kettle, slippers, TV, independent desk, hair dryer, safe, refrigerator, etc. There are free mineral water on every floor. When you stay at ET House, you will be offered free afternoon tea, every day from 2:30PM to 6PM.
Guests can rent a car to explore the surroundings. For the comfort and convenience of guests, ET House (Xi'an Bell Drum Towers) offers taxi calling service, room disinfection, wedding banquet service. Besides, the hotel's host of recreational offerings ensures you have plenty to do during your stay.
Best Restaurants In China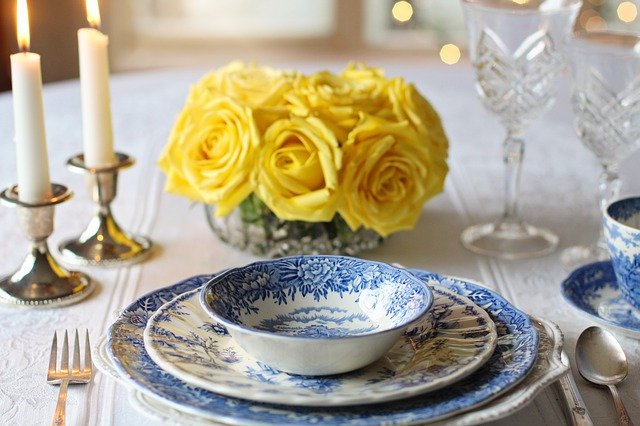 After opening in 2003, DiVino has become one of Hong Kong's most popular hangouts, with its relaxed and comfortable atmospheres and friendly staff service. 
DiVino Group's Corporate Chef, Chef Michele Senigaglia, uses a constantly shifting range of traditional Italian ingredients to launch the new craze that spreads through Milan – a emphasis on more relaxed eating of a wider variety of delicate dishes. Or put it another way, dining is perfect for sharing with friends.
Corporate Chef Michele Senigaglia's cooking approach focuses on using the best products available to create a menu that includes many authentic dishes, some using previously unavailable ingredients.
Feeling more casual or formal? Or maybe a private room's in order? In this dramatic and flexible restaurant how you experience our comprehensive menu of Michelin-starred, luxurious Cantonese cuisine is entirely up to you.
Overlooking Hong Kong from Kowloon's ICC's 102nd floor, Tin Lung Heen celebrates traditional Cantonese cuisine at a fine dining setting. Dishes, like dim sum, are combined with exquisite teas, and six-course tasting menus show the beautiful presentation and meticulous execution that the restaurant earned its Michelin stars. There are eight private dining rooms for company meetings and family celebrations.
Dynasty 8 will evoke a sense of old china charm, with eight private dining rooms to portray the rich history and decor of each of the eight dynasties represented: Qin, Han, Sui, Tang, Song, Yuan, Ming and Qing.
Signature dishes include: 
Braised bird's nest in golden broth with king Boston lobster
Steamed Green Lobster in Dry Shrimps Rice Roll with Black and Golden Garlic
Marinated new whelks in wasabi dressing
The Commune Social, a Tapas, Dessert, and Cocktail Bar neighborhood located on Jing'An Street, Shanghai's Jiang-Ning Avenue. It is Chef Jason Atherton's latest creation, award-winning Shanghai design firm-Neri & Hu, and acclaimed Singaporean hotelier and restaurateur-Loh Lik Peng. 
Having had success with Table No. 1 in Shanghai, 22 ships in Hong Kong and Esquina in Singapore, The Commune Social is yet another exciting project aimed at breathing life into a beautiful historic neighborhood.
Here diners meet and enjoy cocktails; a first bite, brief explanation and an opportunity to take a look at the menu at night. A van with pre-roll video shuttles guests through Shanghai to a secret location in the city's outskirts. A wide door opens from there leading into the main room – seemingly empty walls surround a single table with your name lit up on your seat. 
In coordination with the meal, what starts out as a strong room transforms as sight , sound, and smell merge as the dishes arrive, carried by well choreographed waiters.
TRB Hutong is the first restaurant set up by TRB Hospitality Group which serves contemporary European cuisine and is committed to providing our guests with the highest level of hospitality. 
Juxtaposing old and modern Beijing in ambience and flavours, the restaurant is a delightful snapshot of today's China, with an abundance of heritage and growth taking place at the same time.
Tosca di Angelo restaurant is a stunning example of Italian fine dining in Kowloon with its high ceilings, stately fountains, elegant chandeliers and sweeping views of Hong Kong. 
Led by chef Angelo Agliano and master sommelier, the diners embark on a gastronomic journey bringing together Mediterranean-inspired cuisine, Italian seasonal ingredients and fine wines.
How to Stay Safe in China
Overall, traveling around China is safe and crimes against foreigners are rare. Of course, you should always lock your valuables especially if you're staying in a hostel.
Pickpocketing can be avoided most of the time by taking good care of your valuables and not leaving them unattended.  Don't flash your valuables or leave them in unsecured pockets. Most petty thefts occur when travelers don't pay attention to their things.
As a tourist, you'll also likely get ripped off here and there. Expect to see inflated prices often, so be sure to ask your hostel/hotel staff for price estimates in advance if you need to go to a market. While commercial supermarkets and shops won't be an issue, local markets and small stores might try to fleece you. Be firm and barter hard when you have to.
Tourist scams are quite common and taxi scams happen quite often especially from airports. Make sure to negotiate the price beforehand and ask taxi drivers to use the meter.
As a female traveler, you don't need to be too worried about traveling to China. It's still smart to avoid walking alone at night or getting into a dodgy taxi alone.
Watch what you eat. Sanitation standards are not exactly the most stringent here, so always use hand sanitizer before you eat and make sure you only go to restaurants that appear clean.
Street food can also cause some upset so be prepared. You may need some time to adjust to the local cuisine upon arrival.
 Usually, if you're planning on staying more than 3 days in China, you will need to apply for a visa in an embassy. Although, some airports allow you to enter the country for 3 days for free. Usually, the embassy is pretty strict, so make sure you have your flights booked as well as accommodation.
Traffic in China can also be a bit of challenge. Pedestrians don't have the right of way, so always look both ways before crossing. When in doubt, stick to the locals and follow their lead
When you're here, you'll also want to avoid talking politics — especially when it comes to regions like Tibet and Hong Kong. Information about these regions is highly censored and political discussions are highly monitored online. Play it safe and avoid talking politics.
Our articles may contain affiliate links. We may get paid a small commission when you use our links with no additional cost of your part! See our Privacy Policy page for more details.