Soul-stirring mountains are rivaling sandy beaches while towns are buzzing with nightlife and art. Unforgettable experiences are guaranteed within Bulgaria's beguiling mix of nature and culture.
Everything about this country is a win. Because it's under the radar, you'll find few crowds and plenty of affordable activities.
The long history of Bulgaria is visible everywhere, from ancient Neolithic settlements to enigmatic Thracian graves to fortifications left behind by influential tsars.
Also some of the smallest, most unwritten churches inside have intricate religious works of art, including portraits of saints and colorful murals.
Every summer long sandy beaches and fine weather reel vacationers join the Black Sea resorts of Bulgaria. Bulgarian inlanders are attracted helplessly to the fresh sea breeze and turquoise water miles away. International tourists are also wise towards the coast of Bulgaria, thanks to beautiful seaside resorts like Primorsko.
Only the two major towns on the coast, Varna and Burgas, have beautiful beaches just minutes from their urban cores. And while Sunny Beach, Sozopol and other favorites are thoroughly established, north and south of the major hubs are still plenty of undiscovered coves.
Bulgaria is amazing and we can't say enough of its praises. Don't hurry through the area. Lots of things to see and do here! Take your moment.
This Bulgaria travel guide will help point the way by providing you with tips on what to see, prices, suggested budgets, and ways to save money.
Language
Bulgarian is the official language and the Cyrillic alphabet is used – Bulgaria is the only EU nation to use it.
Currency
BGN is the currency code for the Bulgarian lev.
Climate and Recommended Time to Visit
If you want hot weather and lots of time on the Black Sea coast, summer (from June to the end of August) is the best time to visit. Temperatures average between 27-35°C daily, and the water is ideal for swimming. Throughout the area, these temperatures are relatively consistent although mountain regions may be cooler.
The weather in Spring and Fall will vary from day to day. Temperatures range from 5 to 25°C, and are sometimes cloudy. Nevertheless, if you want less lines and lower costs, your best time to come is this. The fall months (especially September and October) are best for hiking in the cooler temperatures and as shown by the autumn foliage.
Winter can be frigid, falling temperatures as low as -5°C, bringing plenty of snowfall. At this season, the snow-capped mountains are breathtaking, and many people come over here to reach the slopes.
Bulgaria Travel Highlights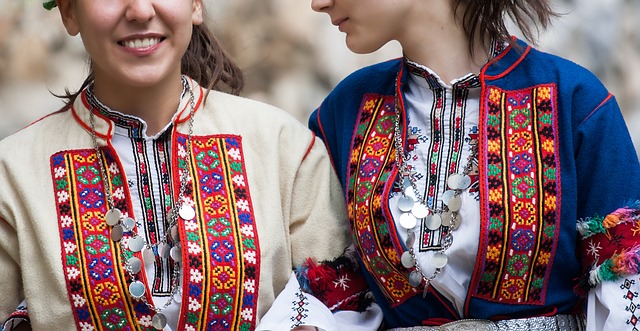 Visit Sofia
Sofia is the vibrant capital city of Bulgaria, full of museums, Eastern Orthodox churches, communist architecture and fashionable galleries, restaurants and clubs. Discover various architectural styles in Sofia, from Greek , Roman, Byzantine to Ottoman. The most famous sight is the magnificent gold-leaf domed Alexander Nevsky Cathedral.
Relax in Varna
A big seaside resort on the Black Sea coast of Bulgaria, Varna draws both sun worshipers and cultural enthusiasts. During the summer, Varna is a major tourist destination, when its beaches are filled with visitors. Roaming around the streets, visit the Roman Baths, walk through the wide central park and sit by the beach.
Explore Plovdiv
Plovdiv is Bulgaria's second-largest city, and Europe's oldest continuously inhabited city. Plovdiv was founded across seven hills, and boasts stunning ancient ruins.  Make sure to visit the Roman Amphitheater, see the Archeological Museum, or relax in the Tsar Simeon Central Park, under the leafy trees.
Veliko Tarnovo
Visit the former museum town of Veliko Tarnovo, capital of the Second Bulgarian Empire (1185-1396), situated on three hills surrounded by the Yantra River. This includes remarkable collections of ancient art objects, including relics from churches.
Explore the Rila Mountains
Rila Monastery, credited with safeguarding Bulgarian civilization during the dark centuries under Ottoman rule, and a lightning rod for 19th century revolt, remains the most storied spiritual treasure in Bulgaria. The monastery arose out of the hut of a hermit of the 10th century; after a fire, the breathtaking mixture of elegant archways, towering domes and apocalyptic frescoes dating mainly from the 19th century today.
The Rila Mountains are the Balkans' highest mountain range with Mount Musala towering to nearly 10,000 feet. On a day-hike, you can trek to the top, or take on some of the less challenging mountain hikes. Other highlights to explore around Rila include the Cirque of Seven Lakes, the Waterfall of Skakavitsa and the ancient Rila Monastery.
Museum of Socialist Art
The new Sofia museum displays art from the period when the country was Communist (1944-1989). A large outdoor sculpture park features everything from a massive Lenin statue that once stood in the middle of the city to the red star that surmounted the headquarters of the communist party. 
Within you can find paintings for propaganda, videos for films, photo galleries and more. Admission is 6 BGN and it's available daily from 10 am to 5:30 pm (except Mondays).
Hike the Balkan Mountains
This mountain chain is in the middle of Bulgaria, and it is part of the epic European Long Distance Route (E3) following the main ridge of the chain to the Portuguese seaside, covering a distance of 4,320 miles (6,950 km). 
Choose a base town like Apriltsi and trek from there for shorter day-hikes. The summit of Mount Botev and the hike to Vodnite Dupki are two common choices.
Black Sea Coast
Bulgaria has more than 370 km of beautiful sandy beach coastline. Busy resorts include Sunny Beach and Golden Sands, picturesque Albena, historic Nesebar, Varna's cultural and historic center, and port center Bourgas' Mediterranean ambience.
Balchik
Balchik is a tiny Black Sea coastal city. The area used to serve as Queen Marie of Romania's summer residence. On the seaside promenade you can visit her palace and appreciate the fascinating blend of gothic and Islamic architecture. 
There are not many rooms but all of them contain original Queen Marie furnishings and paintings. Currently there is a botanical garden with over 600 plant species. Admission is BGN 10.
Go skiing
The 3 largest resort towns in Bulgaria are Bansko, Borovets and Pamporovo. Many people like Bankso because it has the longest ski runs in its area, and it is doable as a day trip from Sofia. Otherwise there are many hotels and budget lodging inside Bankso and close to the ski lifts base (although Bankso is not the most beautiful of cities.
Kazanlak
Bulgaria is one of the world's largest producers of rose oil, and since 1903 the town of Kazanlak hosted the Roses Festival. The local community organizes this international event during the first weekend of June to draw thousands of tourists and guests to celebrate the rose valley. 
Rose-picking activities, gatherings to learn about the method of rose distillation, a street parade, acapella choirs, folklore performances, art exhibits, displays, and even wine degustations.
Visit Varna Archaeological Museum
Varna Archeological Museum is home to the Varna Necropolis – a 7,000-year-old prehistoric archeological site that holds the world's oldest mined gold. The gold was mined from 62 graves (at the time it was customary to bury people with gifts). You will find delicately made jewellery and other objects on display, and odds such as Roman surgical instruments and ancient Hellenistic headstones.
Explore Stara Zagora
Stara Zagora is a smaller town located in southern Bulgaria, famous for its annual linden-tree bloom (the whole town smells amazingly floral — like a mixture of honeysuckle and jasmine. Yet, the main draw is the historical value of Stara Zagora. 
Apart from once being an important crossroad for the Romans, Ottomans, and Thracians, Stara Zagora still holds some impressive prehistoric artifacts, including ancient burial mounds dating back to 8,000 years. The Neolithic Dwellings Museum sits near the ruins of a house on one of these ancient mounds.
Belogradchik
Visit Belogradchik, an age-old town nestled in the foothills of the Balkan Mountains in northwestern Bulgaria, near the border with Serbia. The main attractions are the medieval Belogradchik Fortress and the Belogradchik Rocks, a marvelous expanse of bizarrely shaped, colorful rock formations named by the Bulgarian government as a natural landmark. Also deserving of diversion is the nearby Museum of History (www.muzeibelogradchik.com).
Trigrad Gorge
Spectacular Trigrad Gorge is situated in the Rhodope Mountains near the town of Trigrad in southern Bulgaria, flanked by 300 m (980 ft) of vertical marble rocks. It is a popular hiking, biking, birdwatching, and fishing spot. 
The Devil's Throat Cave is a popular tourist destination with water from the Trigrad River feeding massive waterfalls down its 'throat' before cascading down 42 m (138 ft) into the lower abyss. Nearby is the famous Haramiiska Cave, where archaeologists discovered evidence of more than 4,000 years of human habitation.
Veliko Târnovo
Bulgaria's long history of warring tsars and epic battles in its former capital, Veliko Târnovo is extraordinarily vivid. Toped with a beautiful medieval castle, this city of Soviet temples, paved lanes and scarcely modified handicraft shops makes a unforgettable trip into the history of Bulgaria. 
Home to Bulgaria's second-largest university, the town also has a lively nightlife; a vibrant and multicultural population of expats adds to the fun. Set above the ribboning Yantra River, Emen Canyon is also a great base for local hiking, mountain biking and day trips.
Thracian Tombs
The Valley of Thracian Kings is dotted with fine tombs, between Shipka and Kazanlâk, and more are uncovered each year. Yet one of the most gorgeously preserved examples is the Unesco-listed Sveshtari Thracian Tomb in northeast Bulgaria. Within its three chambers, the tomb dates back to 300 BC and harbors lovely artwork and reliefs including 10 beautiful female figures. 
The rare discovery was made in 1982 but there are few visitors. A visit needs private transport but the effort to play Tomb Raider within its evocative limits is worth the effort.
Air
Inside Bulgaria there are only two domestic flights, both operated by Bulgaria Air. There is one road between Sofia and Varna and there is another between Sofia and Burgas. A one-way trip between Sofia and Varna costs about BGN 65 (US$ 37), while a one-way trip between Sofia and Burgas costs about BGN 60 (US$ 34).
Bus
The most reliable transport links between cities are by bus. Bulgaria has plenty of private and public minibuses and coaches to drive you through the smaller towns and cities and along the coast. Some of the bus companies which are most famous include:
Biomet – With routes between Sofia and Veliko Tarnovo, and Varna and Burgas
Etap-Grup – Runs routes between Burgas, Varna, Sofia, and Veliko Tarnovo (as well as other smaller towns in between)
Union-Ivkoni Links – Runs between most major towns and some smaller ones
Check the schedule on the company websites, or use Busbud to research routes. Though it isn't exhaustive, many bus and train schedules can be accessed at www.bgrazpisanie.com.
Car
The best way to travel around Bulgaria – especially when visiting remote villages, monasteries and national parks – is to hire a car or motorbike. The Union of Bulgarian Motorists is the main national organisation for motorists, though little information is available in English.
You will need to purchase and display a highway toll sticker – a 'vignette' – on the passenger (right-side) windscreen of the car before you can drive on motorways. While within Bulgaria, vignettes can be purchased at border crossings when entering the country for the first time, or at post offices and large gas stations. Inside Bulgaria rental cars should already have a vignette.
To rent a car in Bulgaria you must be at least 21 years of age and have had a licence for at least year. Rental outlets can be found all over Bulgaria, but are most common in the bigger cities, at airports, and at Black Sea resorts.
Taxi & Ridesharing
In addition to short journeys within cities, hiring a local driver is a decent way to hit day-trip destinations without the hassle of unusual buses; make sure to decide on a fare before setting off.
Train
Train travel in Bulgaria is often cheaper than taking the bus, but a lot slower. You can use the Bulgarian State Railways website to plan your trip.
The Bulgarian State Railways has more than 4,000 kilometres of tracks throughout the country, linking the most important cities and towns, although some are on a spur track and are only linked by rare services to the main railway line.
Most trains tend to be old, shabby and not especially comfortable, and travel times are usually slower than buses. At the other side it is possible that the scenery will be more satisfying.
Two of the most scenic train journeys are along Iskâr Gorge, from Sofia to Mezdra, and along the narrow-gage line between Septembervri and Bansko. Railway enthusiasts sometimes go on such trips for no other reason than the travel itself.
Boat
The only domestic sea transport in Bulgaria consists of a seasonal service between tourist towns on the Black Sea Coast. During the summer months the high-speed Fast Ferry operates from Nesebâr's passenger ferry port to Sozopol and Pomorie.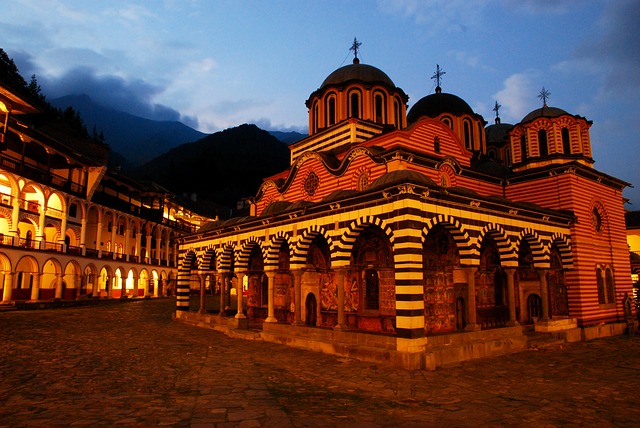 With a central location and next to the Sea Garden, the Rosslyn Dimyat Hotel Varna is perfect for making the most of your stay in Varna, whether on a business trip, a city break or a long stay.
The hotel offers 95 elegant, lively, and very spacious rooms and suites, complete with all the facilities for a special seafront stay. Most rooms provide a panoramic view of the sea garden and Varna Bay.
Additional services include a restaurant, lobby bar with a wide terrace, six conference rooms and a ballroom. Guests can also enjoy a gym, a thermal zone, a range of treatments and a swimming pool at the Maya Vita centre.
Perfectly situated on a quiet street in the heart of Sofia, the Rosslyn Thracia Hotel welcomes you to explore Bulgaria's capital's most stunning historical and cultural sites, as well as the vibrant restaurants and cafes only a few steps away.
Rosslyn Thracia Hotel provides luxurious and fashionable accommodation with a range of facilities complemented by super breakfast and genuine hospitality.
The hotel is within easy reach from Sofia airport.
Personal valet underground car park, meeting facilities and a business center are accessible on site. The lobby bar's green terrace provides a relaxed and calming ambience for a morning coffee or evening cocktail!
At the top of every Bulgaria resorts guide stands The InterContinental Sofia is the largest luxury hotel in the capital, overlooking Narodno Sabranie Square and offering breathtaking views of Alexandar Nevski Cathedral. This iconic location will give you a veritable sense of the destination. Relax in one of the spacious rooms before dining at the Floret Restaurant and Bar for an unforgettable meal.
Located at the foot of the forest, Arte Spa&Park Hotel embraces a view of the wilderness as well as beautiful nature. The region is characterized by heavily ionised fresh air. With its catchy alpine styling and architectural beauty the hotel can captivate your gaze. In your senses the serenity and peacefulness will prevail to bathe you in comfort and luxury.
Hotel Priyateli provides pet-friendly accommodation in Veliko Trrnovo with free Wi-Fi and a barbecue.
The rooms come with a TV. Some units have a seating area to unwind after a busy day. Other rooms have a terrace or balcony.
The property boasts a 24-hour front desk.
Tryavna is 26 km from the Priyateli Hotel, and 3.5 km from Arbanasi.
Discover the beauty of unspoiled nature, magnificent landscapes and endless relaxation at the footsteps of the majestic Pirin Mountain – a UNESCO World Heritage environment.
As soon as you set foot in the hotel, you will be surrounded by a caring ambiance created with the genuine desire to make you feel most welcome.
The newly renovated, 5-star INTERNATIONAL Hotel Casino & Tower Suites is located just meters from Golden Sands beach, Bulgaria and 17 km from the city center of Varna. The property offers a combination of 325 deluxe rooms and superior suites with breathtaking views of the park and the sea. 
Guests can enjoy our extensive Spa services, 24-hour Casino Access and Entertainment, dedicated Concierge Team, Shopping Center, Children's Club, Wi-Fi and complimentary Car Parking facilities, guaranteed to make your stay amazing and memorable one. Enjoy the All Inclusive package which includes 24/7 drinks.
Best Restaurants In Bulgaria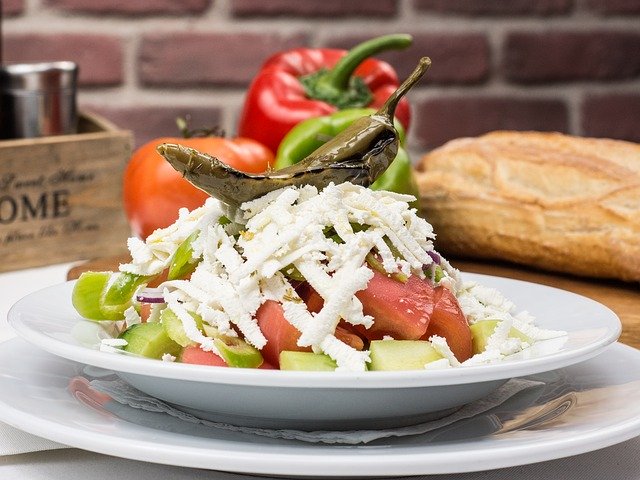 Skapto started in 2013 with a simple idea in mind – comfort. To make you feel comfortable; to transport you into a state of physical & soulful ease. Pure, stripped of anything unnecessary, of anything pretentious. Ease.
"We are Skapto. We do burgers, we do beers, we do buddies. We do comfort just right. Nothing generic, nothing lame."
For the celestial food made especially for you at the restaurant, you can rely on a whole universe of flavors, positive energies and a lot of inspiration coming to you. Across time and space, the Cosmic team flies to collect moments of vivid emotions and turn them into culinary delight for the senses and soul-touching experience for food lovers.
The goal has been to delight guests with fantastic culinary experiences for 10 years now, and get them out of the everyday routine. 
Once you've come to one of their restaurants, you know you're in a special location! Incanto is a taste-and-feel compilation. Food for the soul that memorably makes every meal! You are intrigued by the setting, the good music and the attitude and you fall in love!
You'll find over 100 world cuisine dishes in our menu for every mood, occasion and lifestyle! Balanced between yummy and safe. Their love for you is reflected in the product's high quality and attention to every dish prepared on the spot.
In the city centre, on a quiet street near the Roman Odeon. The bohemian décor mixes beauty and comfort that blends in with the old bookshelves in some way. During summer, the tiny tables on the pavement remind you of the comfort of Parisian cafés and bistros. 
The scent of delicious food and freshly baked bread floating in the air draw you in for a glass of wine. And the customer feels at home, and is always coming back for more.
They have taken care of providing diverse menus for lunch and dinner, the wine list is a collection of classy Bulgarian and imported wines and they aim to maintain a high standard of service. Because Hemingway BBQ Bar & Grill is the place to be, whether you want to grab a bite or have fun with colleagues and friends.
How to Stay Safe in Bulgaria
As you read in our Bulgaria travel tips, this is a very safe country. Scams and small-scale crime such as pick-pocketing are the most common danger that you face when you're traveling the country. Taxi drivers are usually scammed to tell you their meter is broken. Insist on getting a taxi with a working meter, or negotiating the cost up front.
If you take one thing from this Bulgaria travel guide it should be that you need to buy good travel insurance. This is the most valuable piece of advice we can give  you. Travel insurance will guard you against disease , injury, theft and cancellations. In case something goes wrong it's extensive security. For it I never go on a bus, because I had to use it several times in the past.
Our articles may contain affiliate links. We may get paid a small commission when you use our links with no additional cost of your part! See our Privacy Policy page for more details.