Are you interested in vacationing or learning more about the US Virgin Islands? Some people say they are the most beautiful beaches in the Caribbean.
Situated at the top of the Lesser Antilles chain, only four of the U.S. Virgin Islands are inhabited: St Thomas is the most developed with up to eight cruise ships a day visiting the island; a national park mainly takes up neighboring St John; St Croix is the largest but poorer and more tranquil than St Thomas. Water Island, off St Thomas, has a few residents and is known as the fourth Virgin Island.
Looking for the best accommodations, breathtaking beaches, fun activities, and delicious restaurants? Look no further and start planning your Virgin Islands vacation. Below you will find complete travel guide to the U.S Virgin Islands.
Language
English.
Currency
United States Dollar
Climate and Recommended Time to Visit
The Virgin Islands does not experience significant seasonal changes, therefore weather and temperatures are fairly consistent year round.
The islands enjoy temperatures in the 70s and 80s throughout the year, and most rain falls during hurricane season, peaking between September and November.
The best time to visit the U.S. Virgin Islands is December through March or April. Travelers will enjoy sunny skies and perfect beach temperatures.
The variation between the average hottest summer day and the average coolest winter day is about 18 degrees.
Top Attractions and Must-See Sights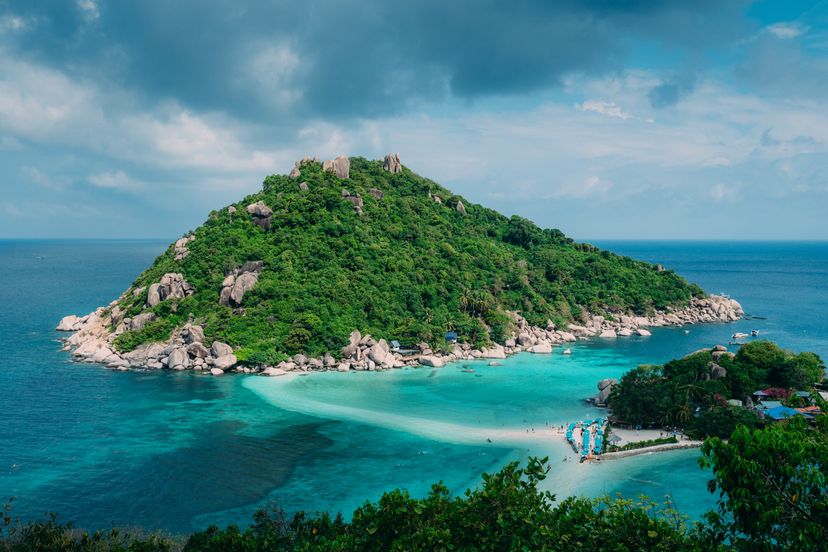 Reef Bay Hike
Rangers from VI National Park guide you on a 3-mile downhill trek through tropical forests, past petroglyphs and plantation ruins, to a swimming beach at Reef Bay, where a boat runs you back to Cruz Bay. It's very popular, and the park recommends reserving at least two weeks ahead. Departure is from the park visitor center.
Explore the wonderful natural environment on an eco-tour. Kayak tours are offered on St. Croix, St. Thomas and St. John. Hiking trips are also offered.
The company offers a three-hour guided kayaking-and-snorkeling expedition where you paddle through a mangrove lagoon to a beach, go for a short hike to a blowhole and then snorkel out to a small shipwreck. Birding and stand-up paddle-board trips are available, too. The location is just east of the intersection of Rtes. 30 and 32.
Cane Bay Dive Shop
One of the well-regarded dive shops on the island, located across from the pier. Its boats depart from Salt River Marina en route to the Cane Bay Wall and wrecks on the west end.
Ram Head Trail
This moderately difficult path climbs from Salt Pond Bay over switchbacks to Ram Head promontory, 200ft above the water at St John's southernmost tip, a grandly lonesome and windswept place. It's 2 miles round-trip and exposed, so bring sun protection. Try to go for sunset or at night during a full moon.
Parasailing
Get a high flying, bird's eye view. Sit in a harness attached to a parachute, launch from the deck of a boat, and then up, up you go – up to 800 feet. The thrill of soaring in the air with a fantastic view is exciting. 
Zip lining
Enjoy the scenery while taking an exhilarating zip! The growing trend of zip lining which combines an adrenaline rush with speeding through nature is sure to be a memorable day of your vacation.
Virgin Islands Power-boating
A day of boating is great fun and sure to be one of your vacation highlights. Boat charters and rentals are available for half or full day trips. Go snorkeling, visit neighboring islands and cays, stop at popular beach bars; it's all in a day on the water.
Air
Seaborne Airlines operates seaplanes between the downtown harbors of St Thomas' Charlotte Amalie and St Croix' Christiansted. The flight takes 25 minutes and goes roughly once per hour in daylight. Cape Air goes between St Thomas' and St Croix' main airports twice daily.
Bus
Each individual island offers public transportation that's affordable but not necessarily reliable. Vitran operates air-conditioned public buses along the length of St Thomas, St John and St Croix. Buses run daily between 5:30am and 7:30pm (approximately one bus per hour).
Service isn't very reliable. St Thomas also has 'safari' buses: open-air trucks outfitted with benches.
Car
To rent a car in the USVI you need to be at least 25 years old, hold a valid driver's license and have a major credit card. If you're traveling in peak season, it's wise to reserve a couple of weeks ahead, as supplies are limited. Major international car-rental companies have branches at the airports and sometimes at ferry terminals.
Be prepared for challenging road conditions, including steep, winding roads and copious potholes. Chickens, cows, goats and donkeys often dart in and out of the roadway, to boot.
Taxi & Ridesharing
All the islands have taxis that are easily accessible in the main tourist areas.
Licensed V.I. taxis are labeled with a placard or license plate. You'll see hordes of them in downtown Charlotte Amalie, St. Thomas or by the docks in St. John and St. Croix, and they're a great way to move around the islands. They'll stop at all the major tourist sites.
Prices are listed in the free tourist magazines and at VI Now. Rates go down a bit if more than one person takes the taxi. Always confirm the price before getting in.
Taxis service multiple destinations and may stop to pick up passengers along the way, so rates are usually charged on a per-person basis.
Boat
Taking a ferry boat is an affordable way to travel among the U.S. Virgin Islands or to daytrip to the British Virgin Islands. Taking a cruise is also a popular way to travel to the Virgin Islands — in fact, St. Thomas is the busiest cruise port in all the Caribbean.
Frequent ferries run between St Thomas and St John. They go hourly from between Red Hook and Cruz Bay, and twice daily between Charlotte Amalie (Crown Bay Marina) and Cruz Bay. QE IV Ferry runs twice-daily ferries between Gallows Bay on St Croix and Blyden Terminal on St Thomas. Ships don't run on Wednesday.
Schedules for all inter-island ferries change, so you should contact the companies directly for times.
Best Hotels In The US Virgin Islands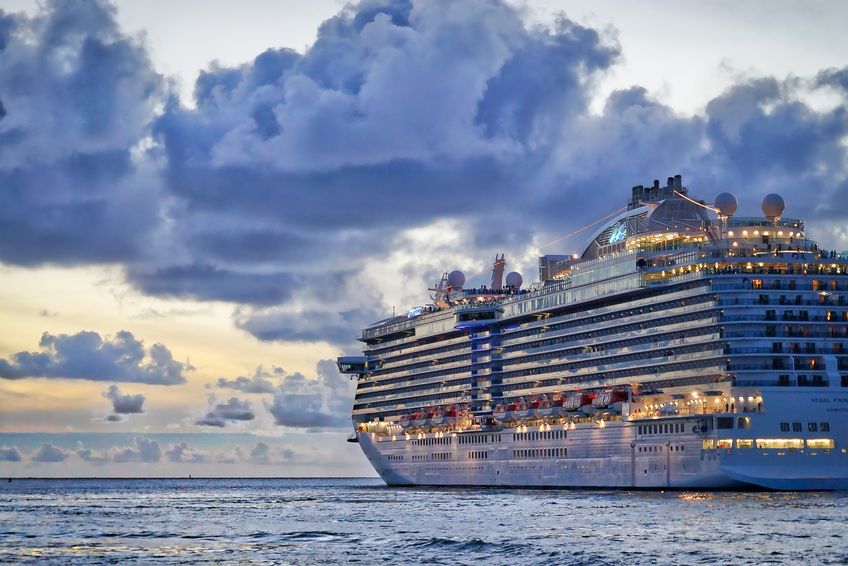 Founded in the 17th century and family-run for generations, St. Croix's Buccaneer is the Caribbean's longest running resort. Both historic and modern, the resort blends old world charm with warm hospitality and the amenities expected by today's traveler. Featured on ABC's The Bachelor, The Buccaneer is a premier destination resort for golf, tennis, water sports, weddings, honeymoons and family vacations. 
Experience a new era of island-inspired elegance at the redesigned Ritz-Carlton, St. Thomas. The beloved resort invites families, couples and adventure-seekers to encounter the beauty of the Virgin Islands in a new light. Be captivated by peerless Turquoise Bay and verdant mountain views, endless beaches, thrilling water sports and stunning venues for celebrations large and small at The Ritz-Carlton, St. Thomas. 
Amid active days exploring St. John's pristine beaches and relaxing days taking in your own piece of paradise at the resort, you will revel in coming back here. Your stylish sanctuary at The Westin St. John Resort Villas is a stylish one-, two- or even three-bedroom villa or townhouse of up to 2,850 square feet that comfortably accommodates up to eight adults and offers many of the key amenities of home, with signature Westin touches. Complementing picturesque ocean views from private balconies on split-floor plans, each villa includes such luxurious comforts as a king-sized Westin Heavenly® Bed, full-sized kitchen appliances, and a washer and dryer, framing a truly outstanding experience for you, your family and your guests.
Tucked along a picturesque hillside overlooking the calm azure waters of Pacquereau Bay, Marriott's Frenchman's Cove is a breathtaking complement to the beauty of St. Thomas, U.S. Virgin Islands. Like the nearby historic town of Charlotte Amalie, the overall design reflects the Danish and British architectural influences set admidst a colorful tropical landscape. Spacious two- and three-bedroom villa rentals feature separate living and dining areas, a fully equipped kitchen, gracious master suite and furnished balcony or patio. Relax in the sparkling infinity pool with a water slide, keep up with your workout routine at the fitness center, dine al fresco at our poolside restaurant, or discover family-friendly activities for all ages. 
Best Restaurants In The US Virgin Islands
At Extra Virgin Bistro we are dedicated to locally grown and sourced products, so much so that they grow most of their own herbs on site. They buy most of the fish from local fishermen and you will often find their names printed on the menu next to the fish they brought us that day. 
The longboard is a caribbean-inspired coastal cantina, focusing on fresh, local ingredients. The restaurant offers light and healthy fares and creative cocktails inspired from coastal regions around the globe. 
Open since 1992, the goal of Morgan's Mango has been to reflect the life of the islands. This is a place of dazzling light and color, tropical breezes and starry nights that all play part in your relaxing and sensory dining experience. A neo-Caribbean experience conveying the juices and jazz of the islands together in a carnival of flavors and lifestyles.  
How to Stay Safe in The US Virgin Islands
The U.S. Virgin Islands are a beautiful, tropical vacation destination. However, while you are enjoying the relaxing nature of the islands, you may forget that there are some dangers that lurk.
The Virgin Islands are a relatively safe destination. The small permanent populations are generally friendly and welcoming. That being said, St. Thomas is no longer as safe as it once was. Crime against tourists has been on the rise, and muggings are frequent. Wandering the island at night, especially on the back streets of Charlotte Amalie (particularly on Back St.), is not recommended. For a town of this small size, there is an unusually high crime rate.
Purse snatching and pick-pocketing is fairly common, as is people stealing items on the beach and breaking into rental cars to steal items. Always be aware of your surroundings, don't carry much cash and do not leave expensive items unattended to. Guard your valuables or store them in hotel safes if possible.
Whether on St. Thomas or St. Croix, always take a taxi home after a night out. In general, the Virgin Islands' steep, curvy roads are often poorly lit at night.
The last danger when traveling to this island is the wildlife. The wildlife has become very used to humans. The mongoose may nip at you or bother you to get food. Goats can sit in the middle of the road causing traffic hazards. And seagulls will swoop down from the sky and snatch food out of your hand. Wildlife can carry diseases so while these animals may get close to you and seem friendly, do not pet them or engage with them. It is also highly recommended that you do not feed wildlife.
Our articles may contain affiliate links. We may get paid a small commission when you use our links with no additional cost of your part! See our Privacy Policy page for more details.