The United Arab Emirates, also known as the UAE, has grown into a show-stopping and headline-grabbing destination, offering travelers an attractive blend of traditional Islamic culture and growing consumerism.
The UAE is made up of seven separate emirates but most tourism falls mainly on Dubai and Abu Dhabi. Both places are home to an ever-growing spread of extravagant accommodation, high-quality restaurants, lively nightclubs, and gleaming shopping malls.
In many cases, Dubai is mostly used as a stopover destination for travelers, but there's a surprising amount of things to do here for those looking to spend more than just a few hours at the airport. This is a city trapped between the old and the new, where conservative culture welcomes old-world customs.
Abu Dhabi is the UAE's capital and positions itself as a culture and leisure hub. Beyond this thriving city, its home to the northern reaches of the Rub Al Khali and shows the desert's rippling dunes.
This travel guide to the United Arab Emirates will assist you in finding the best places to visit, ways to get around, where to stay and eat, and help you plan the best trip possible.
Language
The official and national language of the UAE is Arabic, but sometimes, English is used as a second language in large cities.
Currency
The currency is the United Arab Emirates dirham (AED), which is sometimes called Emirati dirham.
Climate and Recommended Time to Visit
The UAE can get extremely hot, so the best time to visit is between October and April because the temperatures during this time of the year typically require a light jacket.
If you want to visit the beach it's best to plan your trip for October, March, or April. These months are when the weather is hot but still pleasant to spend time outside. Tourists spike in these months so it's best to plan ahead of time and book any preferred accommodation beforehand.
May to September, during the summer months, in the United Arab Emirates means humid temperatures, which causes all of the locals to move their activities indoors. If you love shopping or want to visit UAE for diving on the coast, these are the best months to do so.
Top Attractions and Must-See Sights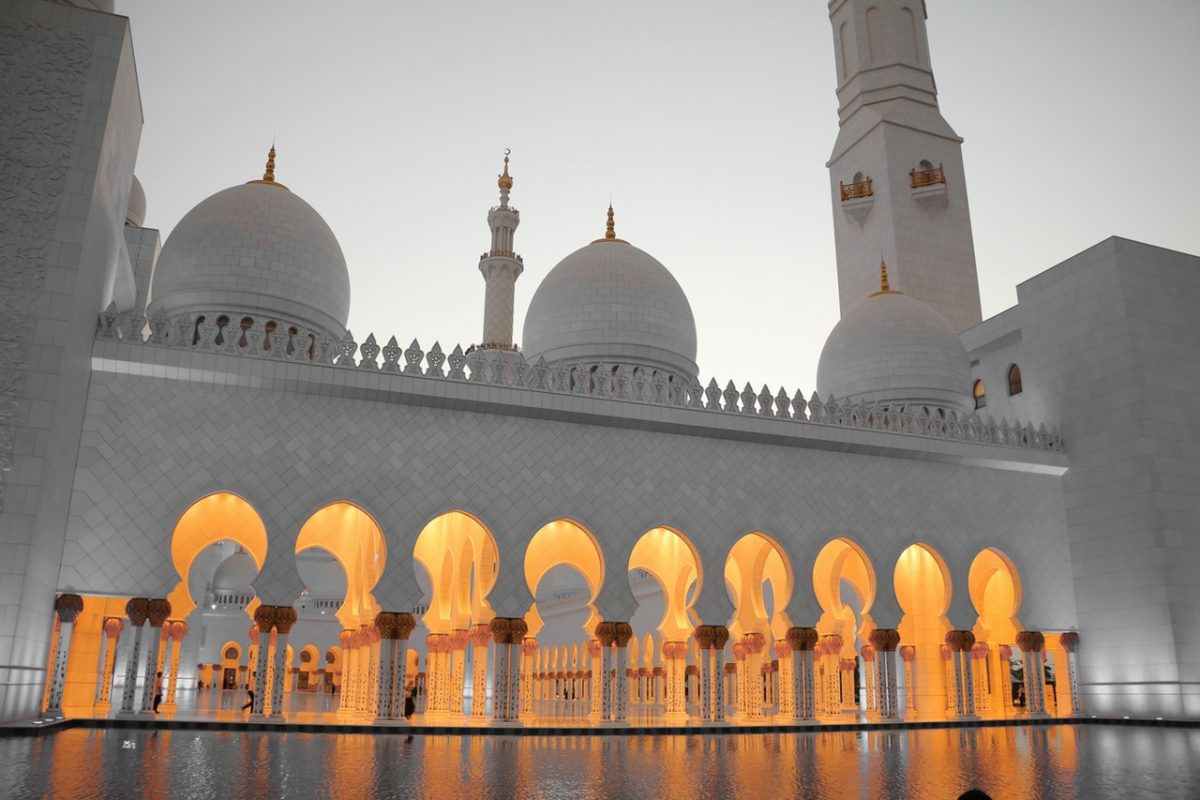 Abu Dhabi's islands
The popular eight islands off the coast of Abu Dhabi, which include the striking Sir Bani Yas Island, is home to the Anantara Desert Islands Resort & Spa. Here, there are also around 30 free-roaming Arabian and African animal species.
Al-Ain
If you head east following the spectacular scenery from Abu Dhabi or Dubai you will find the resort and former caravan stop of Al-Ain. The resort incorporates a camel market, zoo, and museum with old and new artifacts and Mesopotamian pottery. This lush oasis village also offers excellent hiking at nearby Jebel Hafeet, making it the perfect stop for any type of traveler.
Ancient Hatta
The ancient fortressed villages of Hatta and Wadi Hatta are established close to Dubai. They are found in a surprisingly lush and quaint valley, nusseled in the foothills of the Hajar Mountains. This area also has a number of naturally formed pools to cool off in, making it the perfect place to spend a relaxing day.
Archaeological sites
Be sure to explore the important archaeological digs at Hili, which is 6 miles from Al Ain. The stone tombs found here include the famous Great Sepulchre and date back 5,000 years.
Bastakiya
The historic Bastakiya, located alongside Dubai Creek, is Dubai's Bohemian quarter. Here you can find some wonderful cafés, and eclectic art galleries and museums. It's a particularly pleasant place to come during the evening, especially when the mosques sound their call to prayer.
Dhow cruise
Don't forget to take a traditional cruise from the Abu Dhabi or Dubai Creek marina, or even book a fully-equipped boat for deep-sea fishing trips. On the other hand, travelers can catch a traditional spluttering abra, commonly known as a small boat, along Dubai Creek for only a few dollars each way.
First-class golf courses
Dubai is without a doubt one of the world's top golfing destinations. Venues like the Emirates Golf Club will regularly host top international competitions, and the scores of others are found around the UAE. If you're willing, you can even try your hand at sand golf.
Iconic Buildings
At more than 2,716 ft high, Dubai's Burj Khalifa is the tallest building in the world. You must reserve ahead if you wish to visit the observation deck on Level 124. Visitors can book a tour of the sail-shaped Burj al-Arab, or even Abu Dhabi's Emirates Palace hotel, which is reportedly the most expensive in the world.
Palm Jumeirah
This man-made palm-shaped island is rumored to be visible from the moon and truly does give travelers a jaw-dropping scene. The built-up areas on this island consist of residential and hotel projects, including the Atlantis Palm, which is home to Aquaventure water park, making it an absolute must for a fun day out.
Ras al-Khaimah
Outdoor lovers will enjoy Ras al-Khaimah, which offers a stunning coastline accompanied by the rugged Hajar Mountains and Khatt mineral springs.
Wadis and Mountains
Wadis are dried-out river beds and the locals love to explore them in four-wheel-drive cars. This common pastime is known as wadi bashing. The best areas are in Hatta and Jebel Hafeet mountain in Al Ain, or even throughout the hills in Ras al-Khaimah.
Air
Flights to the UAE are operated by the national airline's Emirates and Etihad. Some low-cost carriers in the country are Flydubai and Air Arabia, which fly between the emirates and neighboring countries.
The two major airports found here are the Abu Dhabi International Airport and Dubai International Airport.
Train
There are currently no international rail links with the UAE, however, the Etihad Rail network is expanding from the traditional cargo services into passenger transportation across. Soon, this rail system will expand, introducing new rail links with neighboring countries.
Car
Border crossings between Saudi Arabia and Oman are easy and quick as long as you have your passport. It's easy to enter the UAE by the border town of Sila from Saudi Arabia or Hili in Al Ain from Oman and Hatta from Oman. When doing so, you must pay a departure tax when leaving countries by way of the road.
Before doing so, make sure you have your car insured for the UAE, Oman, and Saudi before you cross the road border. Sometimes, you can buy insurance at multiple border crossings.
Most international car rental companies have offices located at airports, hotels, and malls. To rent a car, all needed is a passport, credit card and either a valid international or national license are necessary for tourists.
Taxis are a quick and convenient method of travel within the UAE because they are available everywhere with cheap metered fares.
Boat
Cruises regularly come and go at Abu Dhabi, with the main cruise terminal located in Dubai. Some cruise services offer trips to the USA, the Far East, Australia, and Europe. Most days there are also regular connections between Sharjah and Bandar-é-Abbas.
Best Hotels In The United Arab Emirates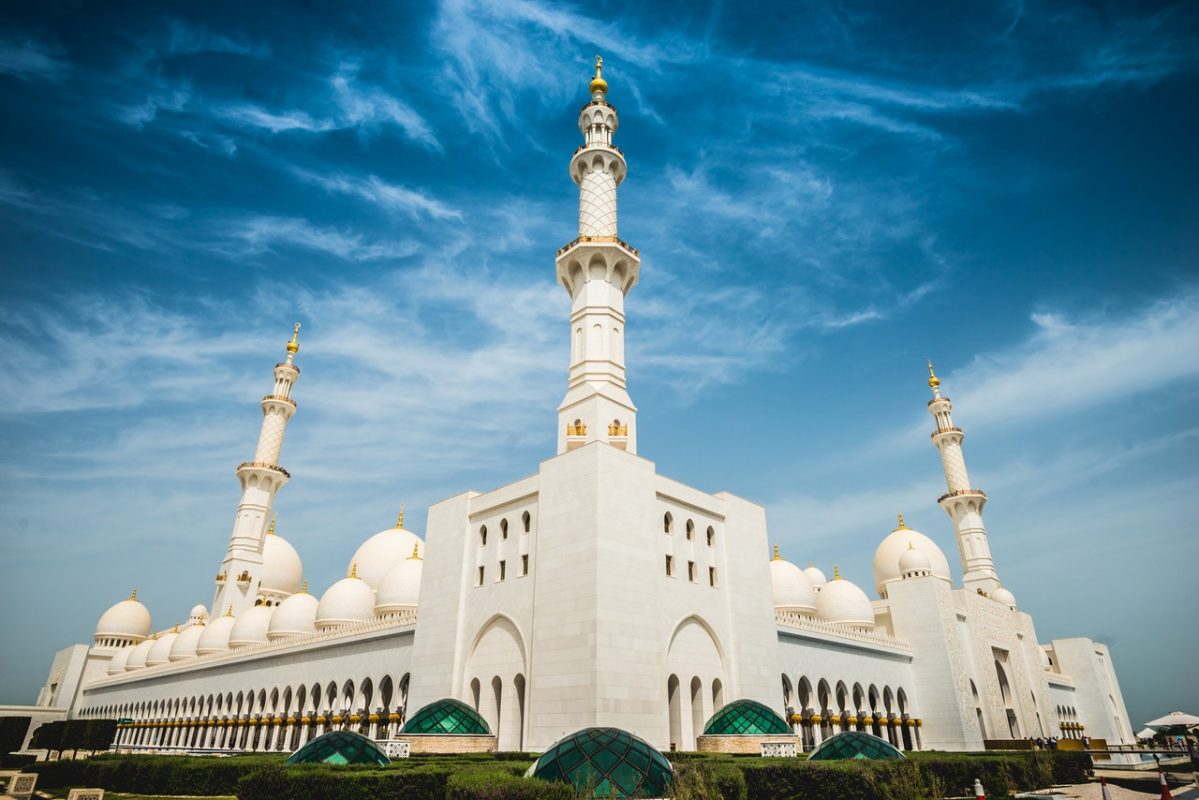 As soon as you set eyes on this Guest House, you will be viewing the deep history of the UAE's heritage. The seven Emirates of the UAE, each with their own individual history, are completely present in Barjeel's authentic interior design and refurbished original features.
Located right in the historic Al Fahidi neighborhood, the XVA Hotel has become popular across Dubai due to its individual take on combining living spaces and art. With only 9 rooms, each has been decorated by a different artist and so is unique, with a modest and unassuming exterior.
The Madinat Jumeirah is connected by three kilometers of waterways, all of which will take you to the resort's facilities. Here, it is fun to travel around the vast resort by authentic abra boat. Inside, the rooms are exuberant, but not too bold, taking you back to earlier times. This resort also contains a traditional open-air marketplace, which was made for social purposes.
Take a break and stay in complete privacy at Palm Island's most luxurious resort. Here you can enjoy breathtaking views of the Arabian Gulf and Dubai's soaring skyline from your very own private beach.
This restaurant goes out of its way to give all guests that stay here the warmest welcome, the most satisfying experiences, and the most loving of memories. From the classic colonial splendor of Singapore, each hotel is an oasis of charm. Each room has a carefully chosen design, being listed as one of the most unique hotels in the UAE.
Best Restaurants In The United Arab Emirates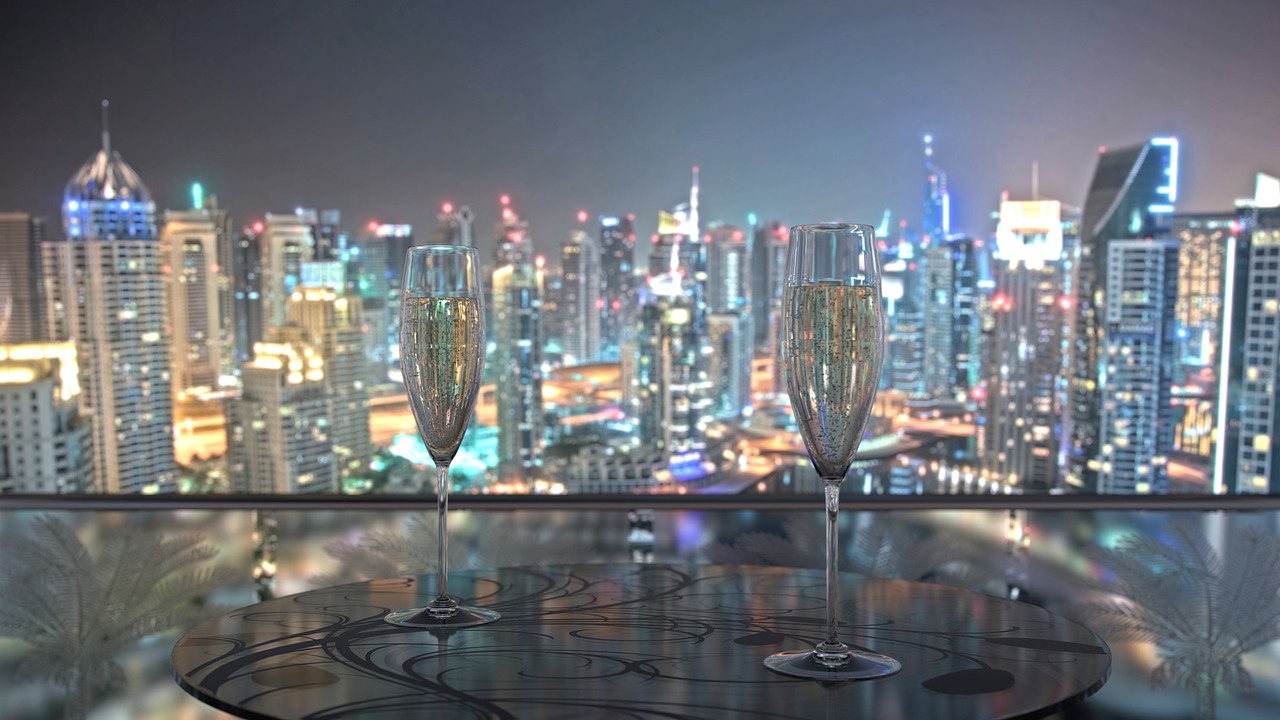 Huddled among the blissful white sands and glistening blue waters of the Arabian Gulf, Azure Beach sets the scene for an incredible time. Here, you can kick back by the infinity pool and dance to the soundtrack of sun-soaked satisfaction, all while testing exotic cocktails, Asian fusion cuisine, and tasteful shisha offerings. This restaurant is a source of relaxation and enjoyment by day and an epicenter of pleasure at night.
This specialty restaurant allows the ingredients to take the lead, offering fresh and imaginative dishes. The menu uses traditional recipes and offers them to a modern audience. Located in the heart of the FIVE Palm Jumeirah Dubai, including dramatic views across the Marina and a fully equipped karaoke room, the Maiden Shanghai invites guests from all around to experience all the action possible.
This restaurant is open 7 days a week and allows guests to enjoy food, drinks, and music. Additionally, a selective cocktail menu if offered, carefully crafted to intrigue and delight, completing an exceptional culinary show.
Stop by the Terrace to savor the finest flavors from the region all while experiencing a fresh perspective on international cuisine. This palace is located on the ground level at The St. Regis Abu Dhabi and is a highlight of this vibrant accommodation. Guests can choose to dine in the large main dining room or take a seat at the enchanting garden terrace and bar.
How to Stay Safe in United Arab Emirates
Over 1.5 million British visitors fly to the UAE every year, and more than 100,000 British nationals are currently residents. Many visits are trouble-free, but it's best to take sensible precautions to shield yourself and your belongings.
Personal attacks, sometimes including sexual assault and rape, are relatively rare but can happen while in the country. In many cases, the UAE law places weight on the victim to demonstrate that the sexual relations were not consensual, notably when the victim had consumed alcohol or where the alleged attacker was known to the victim.
If you are a female visitor, you should take extra precautions when walking or traveling alone and should use a reputable taxi company, especially at night. In some bars or restaurants, drink spiking can occur, so remember not to accept drinks from strangers or leave your drinks unattended.
Our articles may contain affiliate links. We may get paid a small commission when you use our links with no additional cost of your part! See our Privacy Policy page for more details.