Crete (Kríti) is much more than just another Greek island. The island of Crete has a long, long history.  It was once home to the ancient Minoan civilization, which predates the Greek civilization and was once one of the most influential in the region. Because of this fact, In many places, especially in the cities or along the developed north coast, it doesn't feel like an island at all, but rather a substantial land in its own right.
More than ancient ruins, though, Crete is one of the few Greek islands that could probably support itself without visitors.
Crete has beautiful beaches, excellent hiking, quaint little historic towns, delicious food and wine, and friendly, welcoming locals. Tourism is an important part of the economy, particularly exploited along the north coast, where many resorts cater almost exclusively to rowdy young travelers lured by thumping bars and cheap booze.
The quieter, less commercialized resorts and villages lie at either end of the island – west, towards Haniá and the smaller, less well-connected places along the south and west coasts, or east around Sitía. The high mountains of the interior are still barely touched by tourism.
In terms of climate, Crete has by far the longest summers in Greece, and you can get a decent tan here right into October and swim at least from May until early November.
This Crete travel guide will lead you through the ins and out of the island. From recommended activities to the best restaurants on the island to the perfect hotel for your travel plan.
Language
The Cretan dialect is spoken by the majority of the Cretan Greeks on the island of Crete, as well as by several thousands of Cretans who have settled in major Greek cities, notably in Athens.
Currency
Euro
Climate and Recommended Time to Visit
The best time to visit Crete is from mid-May to June or from September to October.
May brings with it warmer waters and beautiful wildflowers that can be spotted throughout the island's natural attractions. If you plan on going during the summer, travel experts strongly suggest to take your vacation in June, as July and August usher in lots of crowds, which may compromise the comfort of visitors who traveled to the island to escape.
The heat from the high season cools down in September and October, along with room rates and tourists, making this the best time to visit.
Gradually more are venturing to Crete between October to March when the weather in Crete is more varied, often sunny, cooler, sometimes cold enough for a thick sweater and jacket – this is when it seems like  the island is all yours, just uncrowded and magical.
Top Attractions and Must-See Sights
Archeological museum of heraklion
This museum is Greece's second largest archaeological museum. There's a stunning collection here, which highlights the Cretan civilization – dating back from Neolithic times to the Roman Empire. It is open daily 8:30am-5pm, except Mondays when it opens at 12pm.
Loutro
On the south side of Crete, this village offers beautiful and sweeping views and a clean, white sand beach. It's a nice place to relax away from the crowds for two or three days.
Chania town
The second largest city in Crete, Chania Town also happens to be one of the major tourist hot spots. There are a number of fascinating historical sites as well as numerous harbor cafés, great shopping at the Old Cross Municipal Market, and more.
Knossos
This was the ancient capital of the Minoan empire and the ruins are some of the oldest in Greece. This old palace is wonderfully preserved and some of the original colors are still visible on the walls. It takes a long time to see it all, and if you want to understand the history of the island, you can't miss it.
Castello del Molo
For a 5 EUR entrance fee, you can explore this ancient castle and ruins on a self-guided tour. The view from on top of the fort is worth the trip in itself. You get to see the lovely hills that dot the island.
Aptera
A wonderful day trip and opportunity to try local wines and cheese. Besides indulging in food and drink, you can walk through the ancient town and explore the underground water reservoirs.
Lassithi Plateau
If you enjoy Greek mythology, come here. Rumored to be the birthplace of Zeus, it's a fascinating sight and also another low-cost way to spend your day.
Eat at Waves on the Rock
This little restaurant serves the freshest and tastiest seafood that you can ever hope to find. It is tucked away and slightly difficult to find but recommended by anyone who knows about it. There are even rooms for rent above the restaurant for those that want to hang out in the area for a few days.
Dikteon Cave
One of the major sights of Lasithi, this cave system covers over 2,000 square meters. Surrounded by ancient Greek mythology, there have been various discoveries that indicate this cave was once a place of cult worship. Additionally, there are tons of various stalactite and stalagmite formations.
Palace of Knossos
Crete's most famous historical attraction is the Palace of Knossos, the grand capital of Minoan Crete, located 5km south of Iraklio. The setting is evocative and the ruins and recreations impressive, incorporating an immense palace, courtyards, private apartments, baths, lively frescoes and more. Excavation of the site started in 1878 with Cretan archaeologist Minos Kalokerinos, and continued from 1900 to 1930 with British archaeologist Sir Arthur Evans, who controversially restored parts of the site.
Heraklion Archaeological Museum
This state-of-the-art museum is one of the largest and most important in Greece. The two-storey revamped 1930s Bauhaus building makes a gleaming showcase for artefacts spanning 5500 years from Neolithic to Roman times, including a Minoan collection of unparalleled richness. The rooms are color coded and displays are arranged both chronologically and thematically, and presented with descriptions in English.
Samaria Gorge
The hike begins at 1230m at Xyloskalo just south of Omalos and ends in the coastal village of Agia Roumeli. It's especially scenic in April and May, when wildflowers brighten the trail. There are rest stops along the way with basic toilet facilities, and springs where you can fill up your water bottle. The gorge is 13km long in the national park, and then the last 3km is the walk to the end point in Agia Roumeli. In peak season up to 3000 people a day tackle the stony trail, and even in spring and autumn there are rarely fewer than 1000 hikers. The vast majority arrive on organised coach excursions from the big northern resorts and Hania. You'll encounter a mix of serious trekkers and less-experienced types.
Moni Preveli
Historic Moni Preveli cuts an imposing silhouette high above the Libyan Sea. Like most Cretan monasteries, it was a center of resistance during the Turkish occupation and also played a key role in WWII, hiding trapped Allied soldiers from the Nazis until they could escape to Egypt by submarine. A small museum features exquisite icons, richly embroidered vestments and two silver candelabra presented by grateful soldiers after the war.
On the road to the monastery, a memorial showing a gun-toting abbot and an Allied British soldier also commemorates the site's wartime role, as does a fountain on the right as you enter the monastery complex.
Moni Arkadiou
The 16th-century Arkadi Monastery, 23 km southeast of Rethymno, has deep significance for Cretans. As the site where hundreds of cornered locals massacred both themselves and invading Turks, it's a stark and potent symbol of resistance and considered a catalyst in the island's struggle towards freedom from Turkish occupation.
Arkadiou's impressive Venetian church (1587) has a striking Renaissance facade topped by an ornate triple-belled tower. The grounds include a small museum and the old wine cellar where the gunpowder was stored.
Air
From May through mid-October there are direct charter flights to Chania and, more frequently, to the capital Heraklion. Tickets can be bought in advance for almost all flights.
Heraklion is the capital city and largest airport, but in our opinion the best beaches and towns are found on the west and south parts of the island. Flights to Chania might be harder to find and more expensive however. 
What's important to remember is that Crete is the largest of all the Greek Islands and unless you're there for a month, you likely won't get to see all of it's magic.
Car
If you want to explore Crete and her beauties, we recommend that you rent a car, other means of transport are limited and/or infrequent. One option is the website of Crete-Car-Rental.com which offers competitive prices and you can collect your car at either airport.
Driving: If you prefer to drive, there's more good news (with the exception of the use of petrol); driving on Crete is incredibly easy and chill. Nobody drives fast or like maniacs, and while the majority of roads are only two lanes, there's an unspoken rule where slower cars simply move to the right (the road shoulders are enormous so this is very safe), allowing faster cars to pass. 
Taxi & Ridesharing
Taxis are widely available except in remote villages. Large towns have taxi stands that post a list of prices to outlying destinations, which removes anxiety about overcharging. Otherwise, in cities make sure the meter is used. Rural taxis often do not have meters, so you should always settle on a price before getting in.
Boat
Most people get to Crete by Ferry. You can take a ferry from Piraeus (the port of Athens) directly to Crete. It takes about 9 hours on standard, lumbering but romantic ferries – but around 6 hours on the newer ferries. The ferries are timed to arrive early in the morning to Crete, so you can save the cost of a hotel by sleeping on the ferry during the crossing.
Get there early for boarding, as the port can get confusing and complicated with all the motor traffic arriving. Allow for some flexibility in your sailing because ferries can be canceled in case of very bad weather.
You can choose ferries that land in Heraklion, Chania, or Rethymno. The boat to Chania actually lands in Souda port, a short way from Chania. Ferry lines serving Crete are Minoan, ANEK, and SuperFast.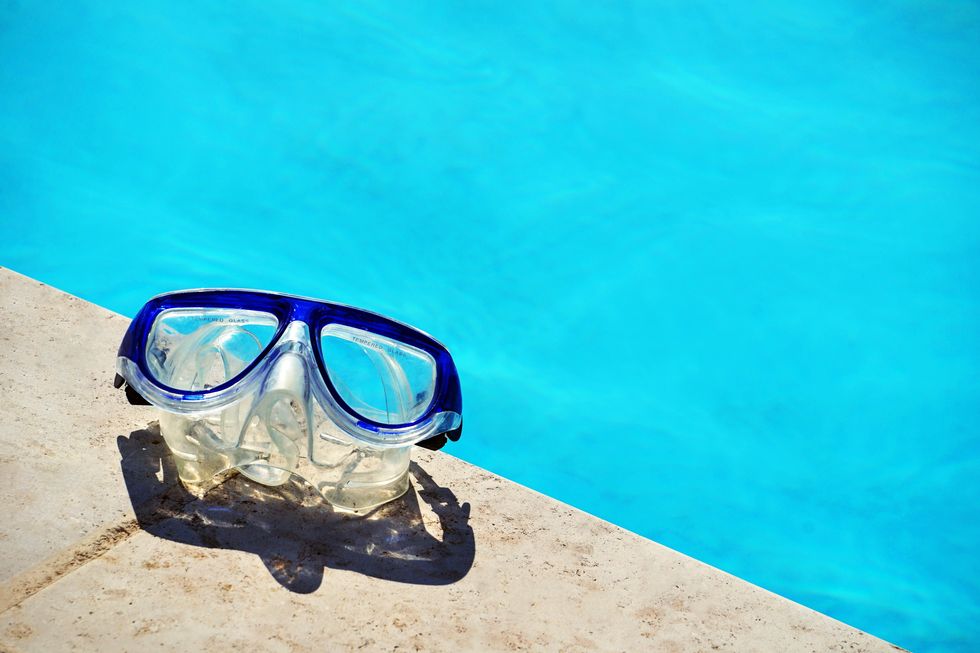 The GDM Megaron is an exclusive five star hotel ideally located in the heart of business and shopping district overlooking the old harbor and within walking distance of the Archaelogical and Historical museums. The hotel's unique architecture and modern interior achieve a subtle blend of luxury and intimacy not easily forgotten. Pleasant rooms with high ceilings, modern furniture, velvet fabrics and high technology, create the most pampering environment for guests. 
Minos Beach art hotel, a member of the bluegr Hotels & Resorts and Small Luxury Hotels of the World, is a boutique luxury hotel in Crete. Located right on the water's edge, this 5 star luxury hotel offers all the standards of high-quality accommodation, from the authentic and warm hospitality of its dedicated staff to its traditional architectural styles and minimalist, boho-chic interiors.
The hotel's beautiful, aromatic gardens constitute an eclectic outdoor gallery, exhibiting exceptional contemporary artworks by Greek and international artists from the collection of the G. & A. Mamidakis Foundation. Combined with an award-winning restaurant, the "La Bouillabaisse", picturesque 'Little Venice', private beach and wealth of deluxe facilities and amenities, the family-friendly Minos Beach art hotel encapsulates the true essence of luxury holidays in Crete. 
Ambassadors is located along the quay of the 700-year-old Venetian port of Chania and grants a sense of modern comfort and luxury to this historic, neoclassical building from the 1890's. The building was the private residence of German Ambassador R. Krüger and his wife Wilhelmine, and was built in 1890 when the Ambassador first arrived on the island. 
Aloe Boutique & Suites Hotel is a brand new, modern accommodation facility in the picturesque village of Almyrida, Chania, Crete. The hotel offers 57 rooms in various categories and follows the concept of "Adults only", welcoming guests from 16 years of age. 
Remaining in the same family for six generations now, hospitality and authentic charm are an important part of our heritage. Paying homage to the history of the building, all the areas have been sensitively restored to its original splendor.
With just 24 guestrooms and suites, decorated with a mix of modern and classical décor and furnishings; each room has its own individual character and style. All rooms seamlessly weave architectural heritage with contemporary design.
Casa Delfino's pebbled courtyard is a romantic oasis where guests can read, relax, or simply soak up the serene ambience. But step outside this enchanted setting and you can stroll to all the main attractions, museums, restaurants, chic shops, and lively bars. The hotel is located in the heart of the walled Old Venetian Town – yet a world apart. 
Best Restaurants In Crete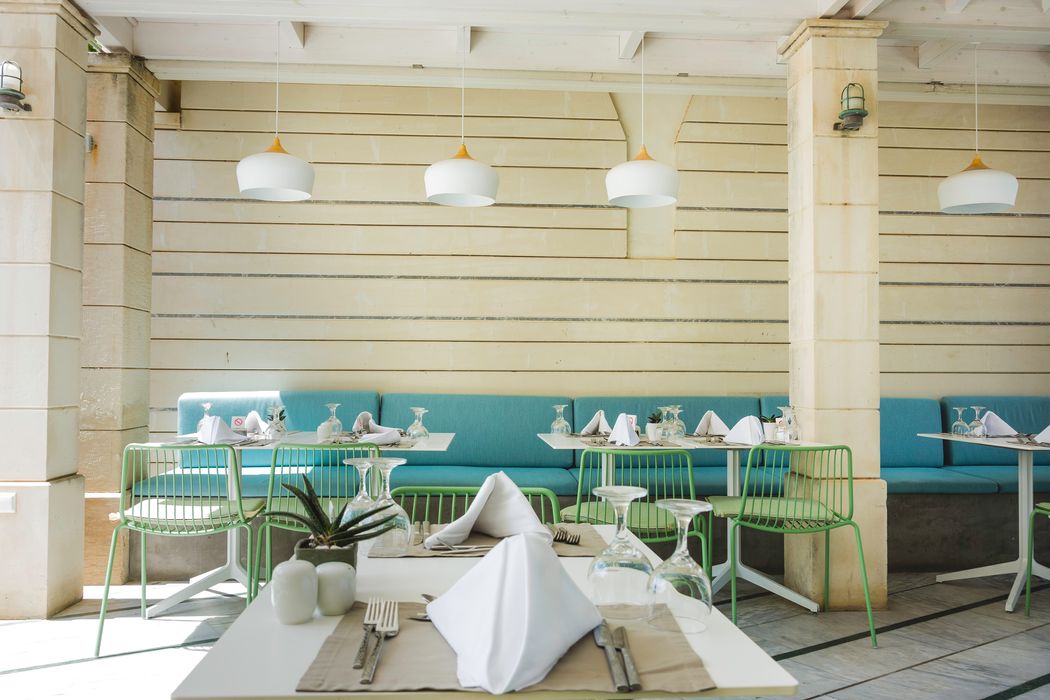 Peskesi Restaurant is an effort to discover the secrets and enjoy the benefits of the Cretan Diet. Their cuisine is based on pure and natural products of the Cretan land and our aim is to highlight the traditional Cretan aromas and flavors that have been forgotten. 
Discover the secrets of famous Cretan cuisine flavors from a patio with an enchanting view of the imposing Castle of Koule.
Let your senses travel to this place envied by corsairs and savor amazing delicacies in the heart of the Venetian harbor in Heraklion.
Experience unique varieties and preparations of both seafood and meat at great prices that will imbue you with a love of the tastes that celebrate Crete's traditions. 
Just 4 km west of the city of Chania and a mere 80 meters from 3 beaches, Talos Hotel offers spacious accommodation in the seaside village of Agii Apostoli.
Free WiFi is available in all areas. All apartments are equipped with kitchen, smart tv, air conditioning and balcony with view to the forest, garden or pool. Complimentary "Greek buffet breakfast" is served every morning, including fresh orange juice, homemade jams, and a variety of traditional Greek dishes. 
Since 2011, Med Cafe Restaurant has been a lifestyle led restaurant that pushes the boundaries of creativity, offering unique healthy tastes that go beyond traditional restaurants. Design led and culturally minded, Med Cafe fuses the mediums of art, music and taste.
The space is divided into three distinctive zones: the rock side tables with 24 exclusive sea-side seats, the main outdoor dining area, and the lounge. 
How to Stay Safe in Crete
Crete is generally a safe, friendly and hospitable place and crime rates are much lower here than in other parts of southern Europe. Thefts, especially, are more likely to be committed by other tourists than locals.
Keep track of your possessions on public transport, in markets and other crowded areas. Do not leave luggage unattended in cars. Lock your rental car and hotel rooms. If the latter doesn't lock properly, including windows, ask for your valuables to be locked in the hotel safe.
Avoid dark streets and parks at night, particularly in the major cities.
Travelers should also carry a copy of their passport or other photo ID at all times.
If you need to report a theft or loss of passport, try to go to the tourist police in your area first, and then they will act as interpreters between you and the regular police.
Our articles may contain affiliate links. We may get paid a small commission when you use our links with no additional cost of your part! See our Privacy Policy page for more details.