Peru is one of the most popular countries to travel around in South America. Travelers spend months backpacking Peru. People flock here to hike the Inca Trail and see Machu Picchu. Vacationers devour their way through the incredible food scene of Lima.
This unique and fascinating country stands out from the crowd with its different cultural and natural treasures. Peru is also home to natural wonders like the Amazon, Lake Titicaca, and Rainbow Mountain as well as the beautiful coastal city of Lima. It's a diverse country with countless destinations to discover!
Come explore the jungles, visit the beaches in the north, or simply soak-in the 5000-year history of Peruvian settlement.
Explore the dusty remnants of Chan Chan, the largest pre-Columbian ruins in all the Americas. Fly over the puzzling geoglyphs etched into the arid earth at Nazca. Learn about the local indigenous culture, try the coca tea, and practice your Spanish.
Peru's rich cultural heritage is never more real and visceral than when you are immersed street side in the swirling madness of a festival. Deities of old are reincarnated as Christian saints, pilgrims climb mountains in the dead of night and icons are paraded through crowded plazas as once were the mummies of Inca rulers. History is potent here and still pulsing, and there is no better way to experience it.
Thankfully, traveling around Peru is also very inexpensive. You don't need a lot of money to visit here. Use this Peru travel guide to plan your next trip.
Language
Peru has three official languages. Spanish is the most widely spoken, followed by Quechua and Aymara.
Currency
The currency of Peru is the Nuevo sol.
Climate and Recommended Time to Visit
Peru is a massive country and deciding when to visit greatly depends on what you want to see and do.
In general, the wettest months are from January to the end of April. Most people come to Peru from the beginning of May to the end of November, with July and August being the busiest months.
The best time to conquer the country's famous Inca Trail is in the winter. May and September are great months to visit, as tourism slows down slightly but temperatures are still pleasant.
For trips to the Amazon, June to November is a favorite among travelers. There is less rainfall, which means you won't have to worry about trails closing or the cold, wet season temperatures.
But, if you're traveling to Peru on a budget, the winter months are the most expensive. Save money on airfare and hotels by braving the rainstorms and exploring the country's top sights with fewer crowds.
Top Attractions and Must-See Sights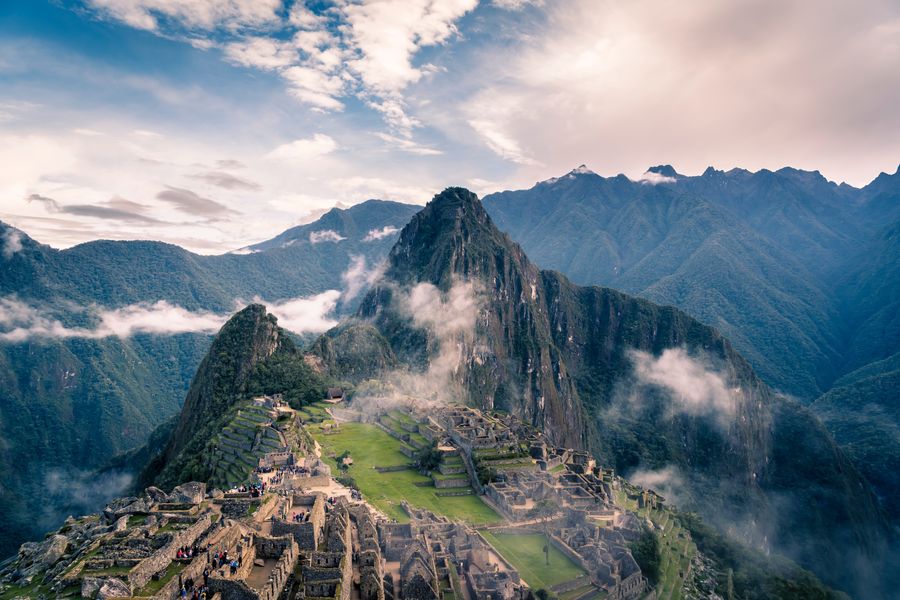 Machu Picchu
This legendary "lost city of the Incas" is one of the most-visited tourist attractions in all of South America. This ancient Incan city hidden deep in the mountains of Cusco has become synonymous with Peru and Incan culture. Both a UNESCO World Heritage site and one of the 7 Wonders of the World, its beauty is unparalleled.
The citadel was intelligently organized and consists of temples, farming terraces, an intricate water duct system, tunnels and towers. It showcases the architectural prowess the Incans possessed, and their talent for urban planning, which made their empire the force it once was.
The most famous and sacred of hikes is of course the Inca Trail, which follows an original network of transportation trails used by the Incas as their main route of passage.
This archaeological wonder never ceases to amaze visitors, drawing them in by the thousands every day. Its beauty is unmatched, and it is one of a kind. Of course Machu Picchu is number one on this list.
Nazca Lines
The enigmatic Nazca Lines can be found in the arid Peruvian desert, a few hours south of Lima. This UNESCO heritage site was first discovered in the late 1920s' by a Peruvian archaeologist. It would be another 10 years before anyone had spotted the lines from the sky, making them more widely known.
The mystery and beliefs that surround the creation of these giant drawings have encouraged conspiracy theories, and the occasional alien hysteria over the years.
There are some 70 etchings with different designs of animals, flowers and plants, objects and anthropomorphic figures, and over 900 geoglyphs, or geometric forms, spread over 80 km of desert across the plains.
Although there has been no unified agreement as to why they were made (Irrigation Systems, Sun Worship and Aliens being some theories), this magnificent artistic creation is certainly unrivalled in every sense and is an amazing display of ancient culture.
Kuelap Fortress
Many know Machu Picchu as the most popular ruins in Peru. However, what many don't know is that Peru is literally covered with archaeological treasures, just waiting to be recognized.
One of those gems happens to be the majestic, ancient fortress of Kuelap. Dating back to the sixth century A.D., this stone monument is located in the north of Peru, 3000 meters above sea level.
The Chochapoya people, also known as the "Warriors of the Sky", constructed this magnificent, fortified citadel in the sky forests as a defence against unwanted tribes. Resting on the uneven slopes of the Andes Mountains, its remnants overlooking the surrounding mountains, Kuelap is considered the biggest stone ruin of the New World.
Hacienda San José in Chincha
Dark dungeons. A labyrinth of underground tunnels. Secret slave trade. These are the grim tales that accompany a visit to La Hacienda Jose, a large colonial mansion turned luxury hotel, located in the south of Peru in a small town called Chincha.
Dating back to the 17th century, this huge mansion has hidden stories that take you to the start of Afro-Peruvian culture. First established by Jesuit priests in the late 1600s, they ran the mansion as a monastery, and utilized slaves for the sugar cane plantations.
When the Spanish colonization of Peru brought in new Spanish landowners, heavy slave taxations were made. This forced slave owners to build a giant network of underground tunnels leading from the port where the ships docked to the mansion in order to secretly bring in the stronger and bigger slaves from the coast through 17km long tunnels.
Depictions of the hard life that the slaves endured can be seen in paintings that decorate the walls within this beautiful hacienda, as well as the underground chambers that were used to exact punishment on the slaves.
Paracas National Reserve
This protected reserve measures 330,000 hectares and features sub-tropical deserts that abruptly meet the ocean, with huge cliffs and hidden beaches.
Paracas is in the south of Peru and is sometimes called the "Poor Man's Galapagos" for its impressive wildlife. The reserve is home to an abundance of marine life, a variety of bird species, and boasts one of the richest and most biologically productive marine ecosystems in the world. Within this area, you can also visit various archaeological sites that feature pre-Incan culture, or sail out to the Ballestas Islands archipelago.
The Islands are comprised of craggy cliffs and huge rock formations, from where hundreds of sea lions can be seen, perched on precarious edges or lazily catching some sun on the beaches.
Colca Canyon in Arequipa
Deep within the mountainous region of Arequipa lies the vast and yawning Colca Canyon. Colca Canyon is the deepest canyon in the world and is thought to be twice as deep as the Grand Canyon at certain parts. This is a great place to spot Andean condors, and unlike the Grand Canyon, Colca is habitable.
Some of the astounding sights that can be seen in the canyon include soaring condors, ancient terraced farmland on steep slopes, thermal springs and traditional villages. The endless trekking routes that zigzag through the canyon are a particular favourite for hikers or travellers looking to take up the challenge.
Desert Oasis Huacachina
Huacachina This is a small desert town, built around the only natural desert oasis in the whole of South America. This natural oasis not only provides an escape for local families from the nearby city of Ica, but also sees a yearly increase of tourists from all over the world. However, this desert lagoon is not the only thing that people have caught wind of.
A small town surrounds the oasis, and both are hidden between high, wind-sculpted sand dunes in the middle of the desert. The sand dunes are perfect fandboarding, and riding around in the buggies will make you feel like a Mad Max character.
Lima
Lima is a chaotic and beautiful introduction to the country. Visit the Larco Museum to see its pre-Colombian artifacts, the Aliaga House for Peruvian art and artifacts, Plaza Mayor for colonial beauty. At night, and head to the Barranco district for the hottest parties.
Lake Titicaca
This lake covers over 3,000 square miles and sits at 12,500 feet above sea level and as such is considered the world's largest high altitude lake. The towns surrounding the lake are tourist friendly and a mix of colonial architecture and bustling markets, while the islands dotted around the lake are largely off the radar for most travelers.
Hike the Inca Trail
Getting to Machu Picchu is best via the famed Inca Trail. This multi-day 26-mile (43 kilometers) hike allows you to see the mountains, jungles, and follow the route the Incas used to take. It is a truly spectacular hike, but it is certainly challenging and you may suffer from altitude sickness.
There are two ways to do this hike: you can sign up to be part of an organized tour, or you can hire your own private guide. You cannot hike the trail independently.
Rainbow Mountain
Chances are you've seen these colorful mountains on social media. Over the past few years, Rainbow Mountain has become a huge tourist attraction. Day trips and multi-day hikes are available from Cusco, usually starting around 135 PEN per person.
Air
Peru has five international airports in Lima, Arequipa, Cuzco, Iquitos, and Piura, as well as 18 other airports with domestic service. LATAM, Avianca, and Star Peru are the most reputable domestic airlines. Most big cities are served by modern jets, while smaller towns are served by propeller aircraft. The most remote towns may require connecting flights, and smaller towns are not served every day. Many airports for these places are no more than a dirt strip.
Flying between destinations isn't always cheapest option, but it'll certainly get you around a whole lot quicker. A flight from Peru to Cusco for example will take you just over an hour (as opposed to the 21+ hours by bus).
Most of the airlines offer discounted fares for Peruvian nationals, so make sure you're purchasing the right ticket. Otherwise, you'll have to pay the difference.
Most travelers travel in one direction overland and save time returning by air. You can sometimes buy tickets at the airport on a space-available basis, but don't count on it.
Train
Like the rest of South America, the rail system in Peru basically non-existent. There are nice tourist options though, like PeruRail and Inca Rail, which both run trains between Ollantaytambo and Machu Picchu Pueblo (the gateway to Machu Picchu).
From Lima there's just one train: the Ferrocarril Central Andino, the world's highest passenger train which travels across the Andes to Cerro de Pasco and Huancayo. The service is limited – sometimes the train only runs once a month.
The privatized rail system, PeruRail, has daily services between Cuzco and Aguas Calientes, aka Machu Picchu Pueblo, and thrice-weekly services between Cuzco and Puno on the shores of Lake Titicaca. There are also luxury passenger services between Cuzco, Puno and Arequipa twice weekly.
Bus
Buses are the usual form of transportation for most Peruvians and many travelers. Fares are cheap and services are frequent on the major long-distance routes, but buses are of varying quality.
Buses will take you all over Peru and the usual price for a 10-hour bus journey is around 40 PEN ($12 USD) depending on how nice the bus company is. You can use Cruz del Sur to look up bus schedules and prices. Keep in mind that any journey through the mountains will be a slow ride! Peru Hop is another reliable, comfortable bus company designed for backpackers.
Remote rural routes are often served by older, worn-out vehicles. Seats at the back of the bus yield a bumpier ride. Many cities do not have a main bus terminal. Buses rarely arrive or depart on time, so consider most average trip times as best-case scenarios.
Buses can be significantly delayed during the rainy season, particularly in the highlands and the jungle. From January to April, journey times may double or face indefinite delays because of landslides and bad road conditions.
Fatal accidents are not unusual in Peru. Avoid overnight buses, on which muggings and assaults are more likely to occur.
You can check schedules online for the major players, including the following:
Car
Distances in Peru are long so it's best to bus or fly to a region and rent a car from there. A driver's license from your own home country is sufficient for renting a car. An International Driving Permit (IDP) is only required if you'll be driving in Peru for more than 30 days.
Major rental companies have offices in Lima and a few other large cities. Renting a motorcycle is an option mainly in jungle towns, where you can go for short runs around town on dirt bikes, but not much further. Make sure you completely understand the rental agreement before you sign. A credit card is required, and renters normally need to be over 25 years of age.
At roadside checkpoints, police or military conduct meticulous document checks. Drivers who offer an officer some money to smooth things along consider it a 'gift' or 'on-the-spot fine' to get on their way.
Hitching in Peru is never entirely safe, and we don't recommend it. Also, in Peru hitching is not very practical, as there are few private cars, buses are so cheap and trucks are often used as paid public transportation in remote areas.
Boat
There are no passenger services along the Peruvian coast. In the Andean highlands, there are boat services on Lake Titicaca. Small motorized vessels take passengers from the port in Puno to visit various islands on the lake, while catamarans zip over to Bolivia.
In Peru's Amazon Basin, boat travel is of major importance. Larger vessels ply the wider rivers. Dugout canoes powered by outboard engines act as water taxis on smaller rivers. Those called peki-pekis are slow and rather noisy. In some places, modern aluminum launches are used.
At ports, chalkboards with ships' names, destinations and departure times are displayed; these are usually optimistic. The captain has to clear documents with the capitanía (harbor master's office) on the day of departure, so ask the captain directly for updates. Nobody else really knows. Departure time often depends on a full cargo. Usually, you can sleep on the boat while waiting if you want to save on hotel bills. Never leave your luggage unattended.
Basic food is usually included in the price of the passage, and may be marginally better on the bigger ships or if you are in a cabin class. Finicky eaters or people with dietary restrictions should bring their own food. Bottled soft drinks are usually available.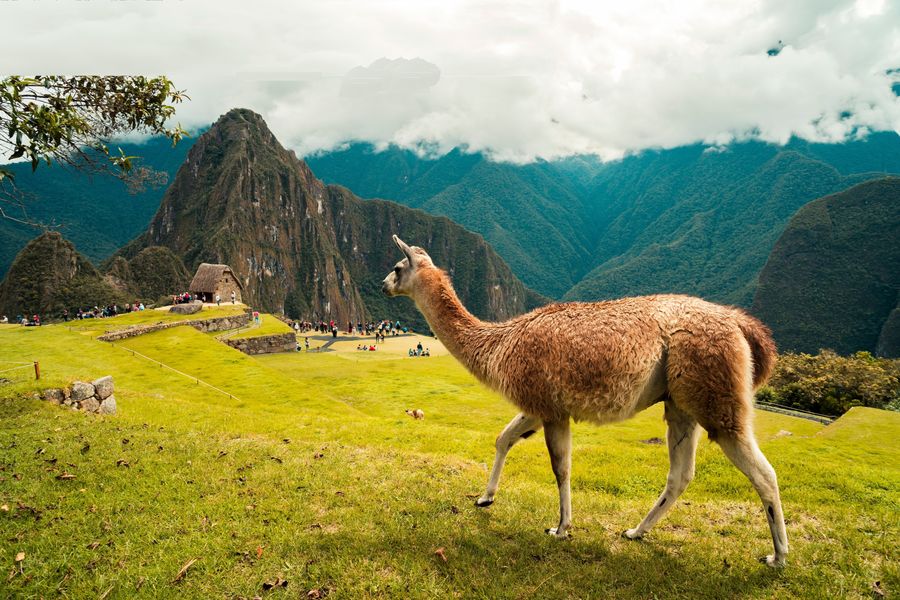 The hotel is located 15 minutes away from the airport and it's only a 5-minute walk from downtown Tacna. It's a modern, functional, and cozy hotel where you will find comfortable rooms that will make you feel at home. Moreover, the hotel has 7 large rooms with capacity for events of up to 300 people. The La Plaza & Grill restaurant offers a delicious breakfast buffet and a variety of dishes.
HOTEL VIÑAS QUEIROLO is located in the Ica valley near the foothills of the Andes and surrounded by more than 500 hectares of vineyards, in which the vines that are later used to produce Bodega Santiago Queirolo's Intipalka wine are grown.
The Republican-style hotel has high ceilings, windows with wooden shutters, brick hallways, lanterns and wooden banisters. It also has 89 spacious and comfortable rooms with all the amenities.
Embrace a truly unique stay at JW Marriott El Convento Cusco. The hotel offers a delightful blend of historic grandeur and modern comfort. Housed in a restored 16th-century convent in the heart of Cusco, this boutique hotel features two exhibition halls with ancient Peruvian artifacts.
Explore the area around the hotel, with convenient access to local attractions, such as the Historic Center of the City of Cusco and Plaza de Armas. At the end of a busy day, find sanctuary in sophisticated rooms and suites featuring a range of thoughtful amenities including elegant marble bathrooms, deluxe bedding, mini-bars and an oxygen-enriched system to relieve altitude sickness. Awake refreshed before heading to the spa for a revitalizing treatment with centuries-old Incan healing regimens.
The Sonesta Hotel Cusco is just an 8-minute drive from the International Velasco Astete airport and a few blocks from the Main Square of Arms of Cusco, offering its guests quick and easy access to the train station and the main tourist attractions such as the Koricancha Palace, Sacsayhuamán and the most important Artisan Center in the city.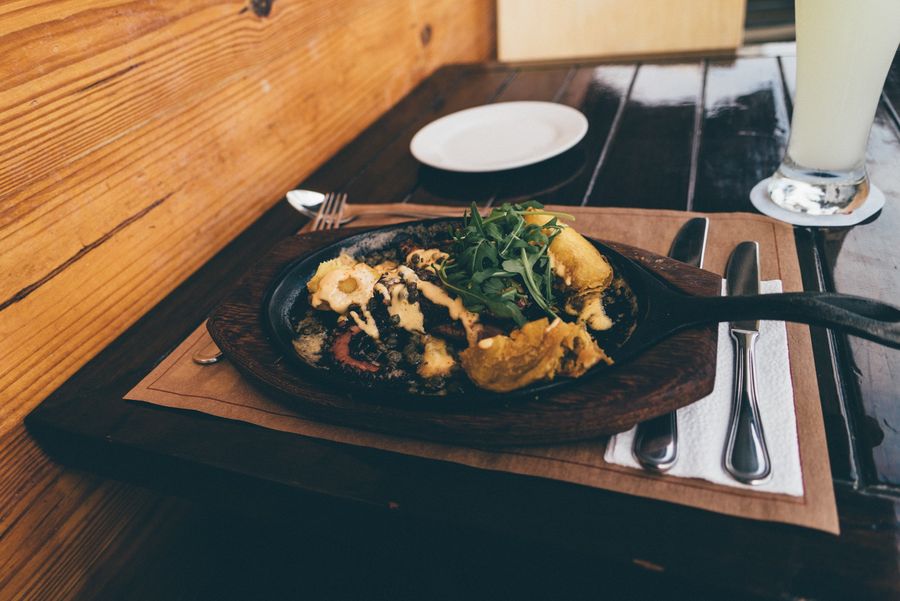 The fireplace is where bloodlines merge, where people come to sing, individual and group histories are forged, life gestates. The fireplace is where dialogue is fostered, the elements meet, opposites attract. Thus was born Peruvian Nikkei cuisine: from a complex history called Peru; and another, equally complex, far-off and foreign history called Japan that merged to live in harmony and create the third reality: Nikkei Cuisine. 
Embarcadero's cuisine41 is based on the evolution of Peruvian cuisine, on the millenary fusion that makes up each dish, on the care we put into each input used until it reaches the final product, which is placed on the table of each diner.
Located within Arequipa's historic centre, opposite the beautiful Plaza San Francisco, the Zig Zag Restaurant's bar is just the place to discover new wines, and to enjoy a diferent kind of gastronomical evening in cozy surroundings which include an antique iron staircase designed by the famous French architect Gustave Alexandre Eiffel. 
In a place established in the imposing Casona de Santa Catalina, just a few steps from the convent of the same name and the Plaza de Armas, Chicha recognizes and promotes the value of the proud gastronomic wisdom of Arequipa.
While Peru used to have a bad reputation for crime in its major cities, the situation has improved in recent years. Today, it's a relatively safe country to travel around, but you'll need to keep your eye on your belongings as petty theft is still common.
Don't flaunt expensive jewelry or belongings around. Don't take your phone out. Watch your stuff at all times! Lock your bags on overnight buses. It's easy to get mugged if you aren't careful, especially at night.
Furthermore, don't engage in drug activity. If the authorities suspect you've had even the slightest interaction with drugs, you may be mistreated by corrupt officers. Be a smart traveler.
Make copies of your personal documents, including your passport and ID. Forward your itinerary along to loved ones so they'll know where you are.
The most important piece of advice we can offer is to purchase good travel insurance. Travel insurance will protect you against illness, injury, theft, and cancellations. It's comprehensive protection in case anything goes wrong. 
Our articles may contain affiliate links. We may get paid a small commission when you use our links with no additional cost of your part! See our Privacy Policy page for more details.