With lush jungles, snow-capped volcanoes, cactus-strewn deserts, and 10,000 kilometers of coast strung out with sandy beaches and wildlife-rich lagoons, Mexico is an endless adventure. This is an incredible country to backpack around, drive through, or simply spend a long weekend in.
Come to discover Mexico City's vibrant energy and artsy, graffiti-filled neighborhoods, or learn about the Mayan civilization at Chichen Itza while filling yourself up on classic tacos, tostadas, and tamales.
For travelers that are looking to relax while sipping on margaritas by the beach, Cancun is the perfect destination. For those in search of a chaotic city where you can learn about the history of the country, then taking a trip to Mexico City is perfect.
No matter which getaway you end up choosing, you will be met with some of the best food in the world, painted buildings, and lively locals that want to help you experience what their country is all about.
Learn all you need to know with this Mexico travel guide. We will help you get out of the touristy towns, choose accommodation suited to your wants, find delicious food for your unique desires, and fill your time with activities and sights that are only found in your wildest dreams.
Language
Spanish is the official language of Mexico, however, the government additionally recognizes 68 national languages, 63 of which are indigenous. English is also commonly spoken here in major cities.
Currency
The Peso is the official currency of Mexico.
Climate and Recommended Time to Visit
Summer, which lasts from June to October, is actually considered the rainy season in Mexico. The rain only happens in the center of the country, and here, you can expect it to rain each day heavily, but the downpour is normally very short. In the northern part of the country, it hardly ever rains, but the humidity is thick along the coastal areas.
December to the end of April, considered the winter months, is the busiest due to the tourist season because temperatures are hot and the coastal areas provide plenty of relief for tourists. This is the best time to visit if you are looking to take absolute advantage of Mexico's ideal climate.
It is expected to see big crowds of people flocking to the resort areas, specifically around Cancun and Puerto Vallarta. The average daily temperature during this time is 82°F, however, if you are in the mountains, it's best to pack many layers! Sometimes, it can get frigid, especially in the evenings.
Top Attractions and Must-See Sights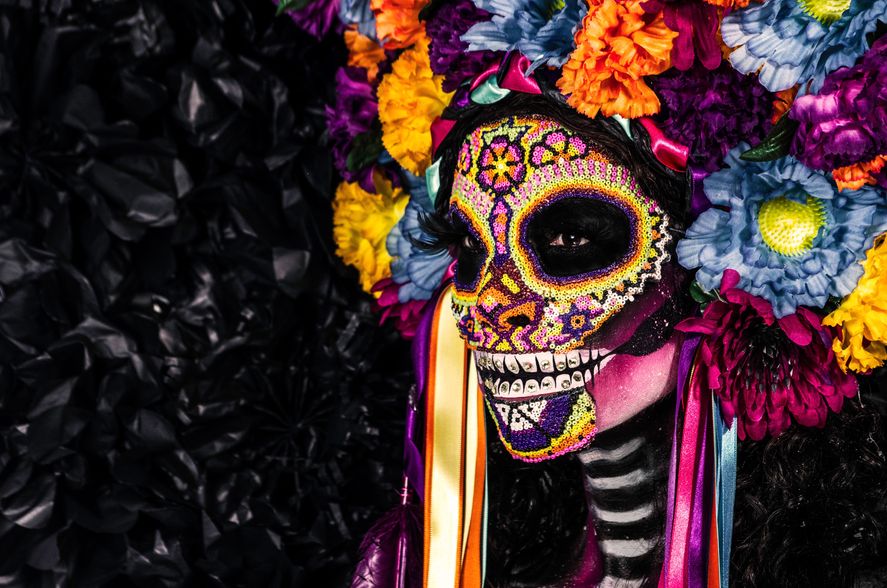 Yaxchilán
Jungle-shrouded Yaxchilán is located high above a horseshoe loop in the Río Usumacinta. Archaeologically, Yaxchilán is most known for its decorative roof combs, and its impressive stone lintels carved for ceremonial scenes.
Edzná
Edzná's massive complexes, which were built by a highly layered society that flourished from about 600 BC to the 15th century AD, spans more than 17 sq km. During that period the people of Edzná built more than 20 collections of housing in different architectural styles while installing a network of water-collection and irrigation systems.
Templo de las Inscripciones Group
The second you walk into the entrance, the vegetation suddenly uncovers many of Palenque's most magnificent buildings in one noble sight. A line of temples are located in front of the jungle on your right with its trademark tower, standing to the left of the Templo de las Inscripciones. All this is found beneath a thick jungle backdrop.
Palacio de Bellas Artes
Extensive murals that were painted by a world-famous Mexican artist dominate the higher floors of this grand white-marble palace. This palace is a concert hall and arts center, previously commissioned by President Porfirio Díaz. In 1905, under the Italian architect Adamo Boari, who worked in neoclassical and art nouveau styles, construction on this landmark building began.
Palenque Ruins
Ancient Palenque stands in a perfect spot where the first hills rise out of the Gulf coastal plain, and the jungle that covers these hills form. This designs an evocative backdrop to Palenque's Maya architecture, where hundreds of ruined buildings are spread over 15 sq km. 
El Tajín
With no one knowing for sure who built this powerful pre-Hispanic city, home to around 20,000 inhabitants, is why archaeologists acknowledge this civilization is a Classic Veracruz design. This site, which dates back to AD 800, was discovered by accident in 1785. This place is one of the most atmospheric, best-preserved and most thoroughly unearthed pre-Hispanic cities in Mesoamerica. These ruins are most commonly reached by taking a bus.
Museo de Antropología
Set in the spacious gardens off Avenida Xalapa and only 4km northwest of the center, this remarkable museum that contains Mexico's second-finest archaeological collection, is a work of art to say the least. Here, the focus is on the main pre-Hispanic civilizations from the Gulf coast, which were the Olmecs, the Totonacs, the Huastec, and Classic Veracruz. Their beautifully displayed artifacts are presented in chronological order in a series of interconnecting galleries that fall down the side of a lush hill.
Calakmul
Considered one of the largest cities during Maya times, Calakmul was first 'discovered' in 1931 by American botanist named Cyrus Lundell. The site bears a historical significance to Tikal in Guatemala and claims the largest and tallest known pyramid in Mexico's Yucatán.
Teotihuacán
This fabulous archaeological zone lies in a mountain-ringed area of the Valle de México, and is the site of the Pirámides del Sol y de la Luna, also known as the Pyramids of the Sun and Moon.  Teotihuacán was Mexico's most prominent ancient city and the capital of the country's largest pre-Hispanic empire. A day here can be remarkable, but remember to bring a hat, water, and solid walking shoes.
Chichén Itzá
Certainly on the top of many visitors' 'must see' lists is Chichén Itzá. This site is a stunning ruin, well worth visiting for its iconic structures, and historical importance. To fully take in all this attraction has to offer, you should hire a guide. If that's not in your budget, just walking around this site offers insight into one of the greatest cities of the Mayan world.
Volcán Paricutín
The Volcán Paricutín might be less than 80 years old, but scaling up the volcanic slopes to its summit and looking out across the blackened lava fields will be a highlight of your travels. In order to summit to the top, you can either trek to it on horseback or by foot. It's best to note that no matter how you get up the top, the final ascent is always by foot, so whatever you choose, prepare for a long, but incredibly rewarding day.
Malecon Boardwalk
Walking along the Malecon, or more commonly known as a "boardwalk", is an area right on the oceanfront. The colors, the sounds, and aromas found here will leave you eagerly walking around for hours on end, simply enjoying your time here.
"El Malecon" is considered one of the best things to do in Vallarta Mexico. This palace luckily is now closed to vehicle traffic, so you can take a relaxing stroll along this sightseeing paradise walkway.
Akumal Beaches
Akumal, which is sometimes known as the Place of the Turtles, is one of the Yucatan's oldest coastal resort areas. Characterized by majestic beaches, remarkable accommodations, and an array of natural wonders, makes it the perfect place to visit during your next vacation.
Mexico City's Chapultepec Park
Chapultepec is one of the largest city parks in the world, which fully encompasses the Mexico City Zoo, La Feria amusement park, and the Museum of Anthropology. This museum houses an immense collection of sculptures, jewels, and artifacts from ancient Mexican civilizations. The opening times are 9am to 7pm, every day except mondays.
Zócalo (Plaza de la Constitución)
The Zócalo plaza can be found in the heart of Mexico City, and dates back to Aztec times. This zoo is a perfect example of Spanish colonial architecture.
Cancun
Depending on what you're looking to do, Cancun can offer travelers with a crazy-fun party vibe in the sun, or even provide quiet and secret access to local markets and restaurants. On the one hand of this city you have spas, resorts, and picturesque beaches, whereas on the other, you have Mayan ruins, archaeological sites, and little nearby villages all waiting for you to explore.
Guadalajara
Guadalajara is the second-largest city found in Mexico, known for its tequila and mariachi. Additionally, this city is chocked full of museums, nightlife options, and a maze of old colonial streets to roam. If you visit here, be sure to stop by the Hospicio Cabañas, which is a hospital built in the 19th century.
Island of Dolls
Known as "La Isla de la Munecas" in Spanish, this is conceivably one of the creepiest tourist attractions in the world. Years ago, a hermit named Don Julian Santana moved here and later found out that a girl drowned in the nearby lake. From that point on, he went crazy and started collecting and hanging dolls all over the island.
Air
Aeromexico is known as the biggest airline in Mexico, but over the years, low-cost carriers are becoming more popular. Some of these include Interjet, VivaAerobus and Volaris.
Public Transportation
Public buses, which are also known as camiones, are the most basic way to get around in cities or surrounding towns. These buses are also incredibly cheap, sometimes costing no more than a few pesos per trip. In some cities there are smaller microbuses offered, which have replaced the older buses. These minubusesses are updated but still cost the same.
Train
US passenger train services will reach the border at El Paso, from Amtrak's LA–Dallas line. El Paso also receives incoming services three times weekly from New Orleans, Houston, and Tucson.
Once arriving here, you will have plenty of time to have a bite to eat in Ciudad Juárez before catching a bus on to Mexico City.
Bus
The route by bus to get from Cancun to Mexico City takes close to 15 hours and will cost around 1,450 MXN. Most of Mexico is served by busses, and on longer journeys, you should make sure to take an express bus. These busses are much faster and stop far less.
For example, a bus from Puerto Vallarta to Guadalajara takes around 5.5 hours and costs around 480 MXN, which is $25 USD. A bus from Cancun to Mexico City lasts 15 hours and costs around 1,450 MXN, or $75 USD).
Some of the biggest and most reliable bus companies around Mexico include ADO, Primera Plus, Estrella de Oro, Omnibuses de México and ETN (Enlaces Terrestres Nacionales).
Additionally, most cities will have a central bus terminal where all long-distance buses depart. In order to get a ticket, you can show up to buy it before your journey or research routes and prices through each company's website.
Another large transportation provider is Greyhound. These busses run regularly to all the major border crossings. Greyhound agents abroad will be able to aid you in reserving your tickets with their Mexican counterparts, which is incredibly convenient for out of country travel.
Car
Taking your own car into Mexico will certainly give you a great deal more freedom, but be aware, it does come with various complications. Aside from border formalities, you'll also have to contend with the state of the roads, the style of driving and the quality of the fuel that is offered while in the country.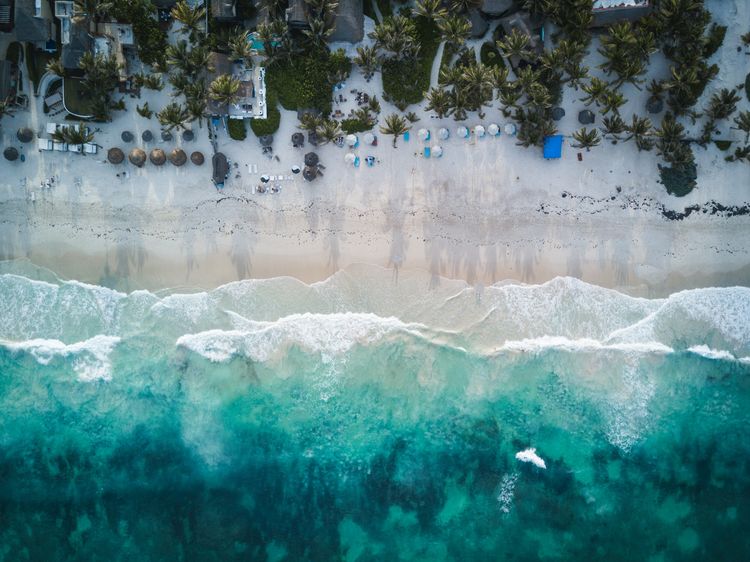 The Barceló Mexico Reforma hotel, located in Mexico City, is a perfect option for those who visit this country's capitol. It's ideal location in the center of the capital gives this hotel all the value of cultural and leisure tourism for travelers.
With 505 perfectly designed rooms, this recently renovated hotel is able to surprise guests from the moment they arrive to the second they leave, all while paying excellent attention to detail. With fine cuisine, a fitness center, and wellness area, lovers of luxury can enjoy themselves in a city full of wonder.
Hotel Catedral La Paz is a newly established place offering the accommodation made to suit the demands of today's tourists. It is part of the historic center of the city and surrounded by major attractions, with sophisticated modernist architecture.
It's best to let the Courtyard Mexico City Airport Hotel offer you a modern experience while visiting here, no matter the reason for your travels. Conveniently stay near to the Mexico City International Airport, which is located near top attractions such as the Autódromo Hermanos Rodríguez, Foro Sol, and Palacio de Los Deportes.
After you've finished all your exploring you can seek comfort in spacious rooms, equipped with complimentary Wi-Fi, soundproof windows and comfortable mattresses.
Take part in the excitement of Puebla, Mexico while staying at the Ramada Encore Puebla Mexico hotel. This hotel is located seconds away from the Puebla Outlet and Volkswagen Factory, while also being less than an hour from Hermanos Serdan International Airport. This hotel will also provide their hotel vehicle to help you get around during the week, making this a great place to stay and play. '
Historic Puebla offers tons of natural and cultural attractions, along with their must-have services and amenities that ensure you are rested and refreshed for each day's adventure.
Best Restaurants In Mexico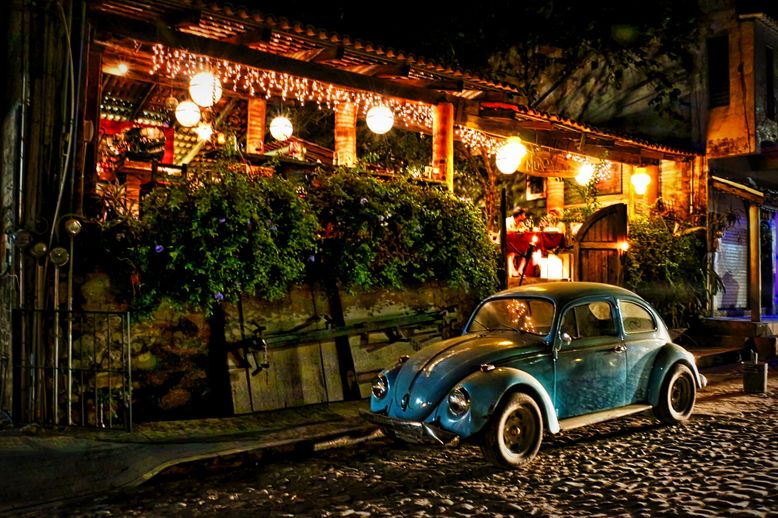 Quattro Gastronomia Italiana serves those dining in with authentic recipes from northern Italy, with ingredients of impeccable quality. These legendary recipes are served with the most attentive service. The classic menu focuses mainly on newly prepared homemade pasta, Mediterranean seafood and premium meat dishes.
SIR WINSTON CHURCHILL'S was created in 1972, by Rey Fernandez and his English wife Jane Pearson, which has been transformed from an English Mansion in the heart of Mexico City. This successful Restaurant is famous for its delicious Roast Prime Rib and Beef Wellington.
Here, Sagrantino creates a new gastronomic concept that represents a progression of the Italian culinary tradition with the fusion of Mexican food. This place has always excelled and innovative dishes where the use of traditional techniques and ingredients are needed. 
With cuisine inspired in Switzerland and Italy, this restaurant features an exquisite combination of traditions and culture. The food here has been enjoyed by celebrities, bon vivants and visitors for more than three decades.
How to Stay Safe in Mexico
The media likes to paint Mexico as a dangerous place to visit, but truly, most of Mexico is completely harmless. While petty theft still common in Mexico, most of the conflict is among the authorities and Mexican drug cartels. This conflict will have little impact on your trip, trust us.
With all that being said, you should still take precautions. Some areas like Colima and Guerrero should be avoided due to high gang activity, and by looking online to see if there are any travel advisories for Mexico will be best before booking your trip.
Always trust your gut instinct, avoid secluded areas at night, and be aware of your surroundings at all times. Sometimes, it's smart to make copies of your personal documents, including your passport and ID. Purchasing travel insurance will also be beneficial for your trip here.
Our articles may contain affiliate links. We may get paid a small commission when you use our links with no additional cost of your part! See our Privacy Policy page for more details.