Considered a safe haven in a region of conflict, Jordan has enchanted visitors for hundreds of years due to its countless World Heritage Sites, charming towns, and inciting desert landscapes. Jordan has a tradition of welcoming visitors with its natural charms. Visitors can float in the Dead Sea, dive to wonderous depths to explore Red Sea reefs at Aqaba, spot wildlife in the valleys, and even wander the desert expanses of Wadi Rum by foot, 4WD, or camel caravan.
From there, you can sprinkle in Jordan's tempting cuisine, great canyoning experiences, easily passable distances, and smiling people, making the recipe for the perfect Middle East getaway. With a wave of new tourists from all over the world, it takes tolerance to host endless incomers, and Jordan has displayed that virtue greatly.
While Jordan still faces the trials of modernization along with growing urbanization, it somehow remains one of the most harmless countries in the Middle East. Here, you will be safe, comfortable, and welcomed in, giving it the name of the region's most rewarding destination to travel.
No matter your budget, this Jordan travel guide will give you all the practical information you need in order to help you plan your visit. Don't miss anything that Jordan has to offer, use this guide to make the most of your trip to the middle east. 
Language
Arabic is the main language here, but English is also widely spoken.
Currency
The Jordan Dinar (JD) is the area's local currency.
Climate and Recommended Time to Visit
In terms of the weather, the best time to visit Jordan is March to May. Keep in mind that during this time, airfares, tours, and accommodation deals will be at their most expensive.
Spring and autumn offer tourists pleasant temperatures, with flowers in bloom everywhere, even in the desert. Additionally, during this time the hills and valleys are lush and colorful.
In Summer, between July and September, the temperatures in Amman reach 40°C in the city center. Near the Dead Sea, temperatures have been known to exceed 45°C, with Aqaba, in particular, suffering from hot winds, making those feel like they are in an oven. 
Winter takes place between December to February, and can sometimes be chilly. Petra winters can be demanding, experiencing lows of -8°C. Winter is when fares are lowest but temperatures are largely dependent on altitude.
Top Attractions and Must-See Sights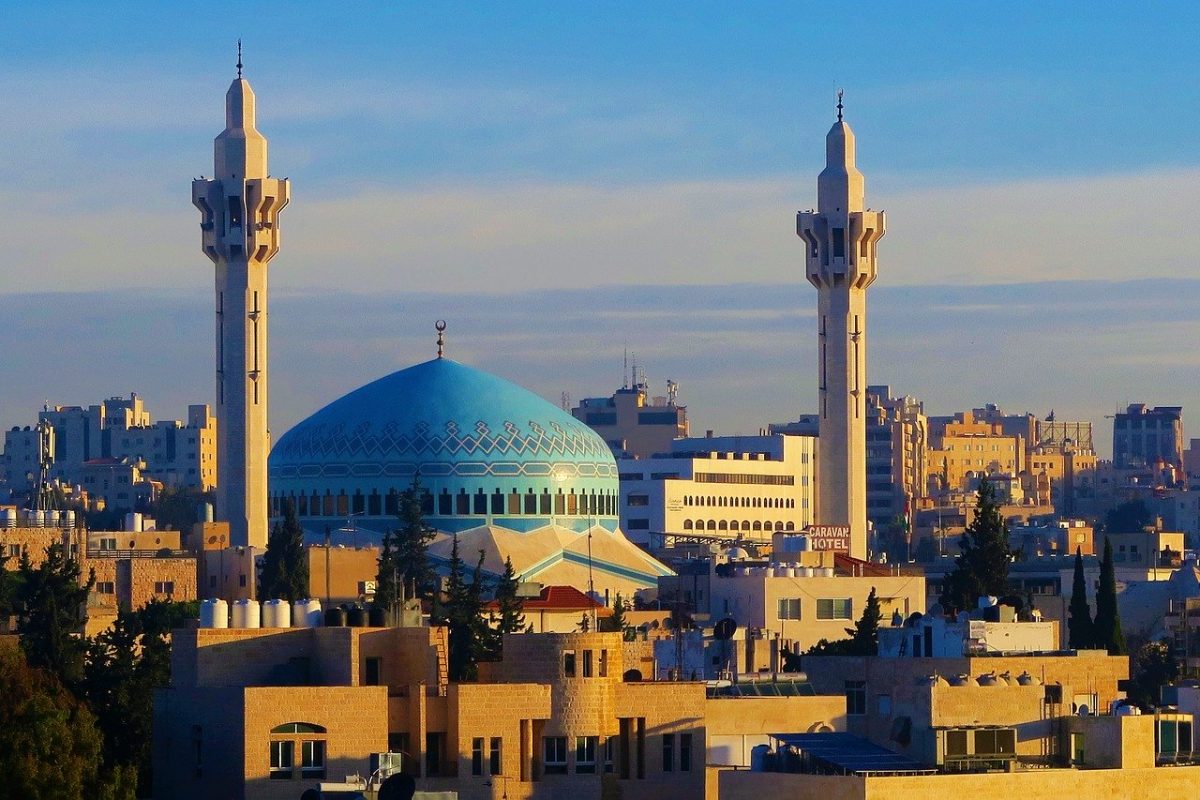 Aqaba
Situated on the southern tip of Jordan and approximately 4 hours from the capital of Amman, Aqaba is a beach town perfect for any visitor. Here you can go diving at Aqaba and be wowed by the psychedelic underworld of the Red Sea. Once you are done admiring the beauty of all the fish living in their coral palaces, you can head back to shore to taste a few marine delicacies in one of the town's countless fish restaurants.
Wadi Rum
"The Valley of the Moon", which is sometimes depicted as Mars in several Hollywood feature films, Wadi Rum is an Arabian fairy-tale town waiting to be discovered. This place is home to the roaming Bedouin tribes and is considered a quiet getaway from the hustle and bustle of the country's capital city. This place is excellent to view stars at night, and sand and sun during the day. Wadi Rum will also allow you to get lost in large landscapes and horizon lines, all while experiencing the atmosphere of the open desert in the company of mountains, red dunes, and vast, silent panoramic views.
The wind has shaped the sandstone cliffs into pillars and rock arches, which can be explored by jeep, on foot, or with a camel. On the other hand, visitors can soar noiselessly above in a hot-air balloon.
Baptism Site
A pilgrimage spot that's found alongside the River Jordan is the famous place where Jesus was baptized, welcoming in countless visitors. Ancient churches and hermits' caves tell stories of the biblical past of this historical place.
The Dead Sea
Located 1320ft below sea level, and spanning the entirety of the border between Israel and Jordan, is the Dead Sea. This spectacular natural wonder is perfect for religious tourism and also for some fun in the sun with family and friends. Along with its mix of beach living and religious history, those who visit her can choose to soak up the sun or learn more about the religious histories of this nation.
What draws the most tourists to the Dead Sea is its warm, comforting, salty water, which is said to be ten times more alkaline than average seawater. The water is also rich in chloride salts of magnesium, sodium, potassium, bromine, and several others, making it unusually warm, incredibly buoyant, and mineral-rich.
Petra
This ancient city of Petra is one of Jordan's prized treasures, making it by far the best known tourist attraction in the middle east. A magnificent ancient city hidden away in the craggy mountains of the south, Petra is one of the great wonders of the Middle Eastern world. This city was built during the 5th and 6th centuries BCE and is the ruined capital of the Nabataean Arabs. Here, there are many sites to see, including the el Khazneh monument, the Temple of the Winged Lions and the al-Deir Monastery.
Petra is known for its refined culture, massive architecture, and complex dams and water channels, making this a UNESCO World Heritage Site and one of the Seven Wonders of the World.
Dana Nature Reserve
Jordan's nature reserve, which covers a large amount of territory from highland cliffs to the sandy desert floor, should be on every traveler's list. Remember to keep an eye open for wild mountain goats while on a hike and speak to the enthusiastic park rangers who make time for lively evening chats before bedding down in the peaceful setting of its nearby eco-lodge.
Madaba
Madaba is a combination of rural life and also a hot spot for religious tourism. This place is known as the "City of Mosaics" and commonly called the cultural epicenter for Byzantine and Umayyad mosaics. Only a short distance from the capital is the holy monuments of religious iconography, which should also be visited.
Feynan
Far off any road and hidden away in the Wadi Araba desert, Feynan offers a significant living link to Jordan's Bedouin culture. Here, visitors can stay at the award-winning eco-lodge, which is lit only by candles, making it the perfect spot for epic stargazing, wilderness walks, and fascinating encounters with local Bedouin families for coffee and campfire stories.
 Jerash
A spectacularly well-preserved Roman city wouldn't be complete without cobblestone streets, grand churches, small marketplaces, and mosaic-floored temples. This is a great place to visit during the spring because of its beautiful rolling hills and lush greenery.
Here, occurring every year, the city of Jerash hosts its Festival of Culture and Arts, which is a three-week summer program loaded with folk dance, music, and theatrical performances. This festival is open to all who wish to join.
Amman
Amman, which is the capital of Jordan, is a fascinating city of contrasts. Here you can find a unique blend of old and new, situated on hilly areas between the desert and the fertile Jordan Valley. In Amman's heart, it has ultra-modern buildings, hotels, smart restaurants, art galleries, and boutiques accompanied by traditional coffee shops and tiny artisans' workshops.
The neighborhoods found here are diverse and span in cultural and historical context. This is due to the hustle and bustle of downtown markets and modern shopping districts of Abdali, all combined into one incredible city.
The capital's Citadel Hill claims extensive archaeological remains, including an early-Islamic ruler's palace, Byzantine churches, the Hand of Hercules, and the Roman Temple of Hercules.
Umm Ar Rasas
Even if you've seen enough mosaics to last a lifetime while visiting Jordan, it's recommended to spare time for one more. The magnificent mosaic floors of the church of St Stephen in Umm Ar Rasas is the largest in Jordan and awarded UNESCO World Heritage Site status for its fine detailing and incredible preservation over the years.
Karak
Whether you enter Karak from the ways of the ancient Kings Highway or from the Dead Sea, the striking silhouette of this mysterious town and fortress can make just about everyone understand why the fates of kings and nations were decided here for countless years.
Karak sits 900m above sea level and is found inside the walls of this old city. Today, it is home to around 170,000 people and continues to flaunt a number of restored 19th-century Ottoman buildings, restaurants, and places to stay. 
Ajlun
The wonders of nature and stunning architecture have given northern Jordan two of the most important ecological and historical attractions found in the Middle East. The vast pine forests of the Ajlun-Dibbine area, and the towering Ayyubid castle at Ajlun, are known as the two most important aspects used to overcome the Crusaders, happening almost eight centuries ago. Most of the time, you can join the locals as they take advantage of the green landscapes found here, and take a break from city life to reconnect with nature.
Air
There is only one domestic air route that takes place between Amman and Aqaba. Royal Jordanian Flights are carried out twice a day, with a one-way ticket costing around JD52.
Train
The Hejaz Railway, which links Damascus to Medina, covers a span of 1,320 kilometers and passes through Transjordan via Az-Zarqa', Al-Qatranah, and Ma'an. This line will also stretch into northwestern Arabia.
Unfortunately, train travel isn't possible here because this railway is currently for display, but if you're in Amman and close to the Roman Theatre, you can go take a look at the elegant Royal Carriage that used to run across the country.
Bus
The two largest cities, Amman and Irbid, offer travelers with efficient and cheap public bus routes. There are no timetables available at local bus stations, but locals around will always be willing to help.
Public minibusses are the most common form of public transport but normally only leave when full. That being said, waiting for an hour or more is inevitable, especially in rural areas. To buy tickets, they are normally bought on the bus and standing is not allowed. Sometimes, seat shuffling often takes place to ensure that unaccompanied foreign men or women do not sit next to members of the opposite sex.
The larger buses offer travelers a speedy and reliable service, leaving according to a fixed schedule. These busses usually don't stop while en route to pick up passengers, and tickets ideally are bought a day in advance. The national bus company of Jordan, which is JETT, operates the most comfortable bus service from Amman to Aqaba.
Car
Jordan is a fairly easy country to drive in, with the exception of the city of Amman. There are some incredible routes that link the high ground to the Jordan Valley.
Legally speaking, you don't need an International Driving Permit (IDP) to drive in Jordan unless you plan on crossing any borders but sometimes it's recommended to have one anyways in case of an accident.
There are a number of police checkpoints in Jordan, where drivers are expected to stop at, but for foreigners, they are often waved through without any fuss. In some cases, you may have to show your passport. It's best to always keep your passport, driving license, agreement, or proof of ownership handy, in order to eliminate any issues.
Renting a car is a great way of getting the most out of your trip to Jordan, especially if traveling the King's Highway or the Dead Sea area. Check the local laws because sometimes drivers over 65 years of age aren't eligible to rent a car with particular agencies. In terms of car rental, there are many agencies found in Amman, a few in Aqaba,  and one or two staffed offices at Queen Alia International Airport.
Normally, if renting a car, you can drop off the hire car in another city, such as Aqaba, for an extra fee. Keep in mind that all companies require a deposit of up to JD400 upon pick-up, which will be refunded upon return of the car.
Taxi & Ridesharing
Yellow taxis work like ordinary taxis found in other countries and can be rented for the day. In Amman, most drivers use the meter but remember that fares are displayed in fils not dinars. Outside Amman, tourists can negotiate a reasonable fare before setting off.
White service taxis, also known as servees, are cars that run along set routes between many towns. These services are also available between Jordan and neighboring countries. These taxis are usually shared with other passengers and will only leave when full. Sometimes, these cost up to twice as much as a minibus, or about 50% more than a local bus, but are quicker because of fewer stops.
Careem, which launched its services in Jordan around 2015, has made itself the first ride-hailing service and has obtained a full operational license. Careem has plans to expand its services across other Jordanian Governorates.
Jordan also provides Uber services, which are easy to use and enjoyed by millions. For more information, travelers can download this app, which is offered on the App Store or Google Play.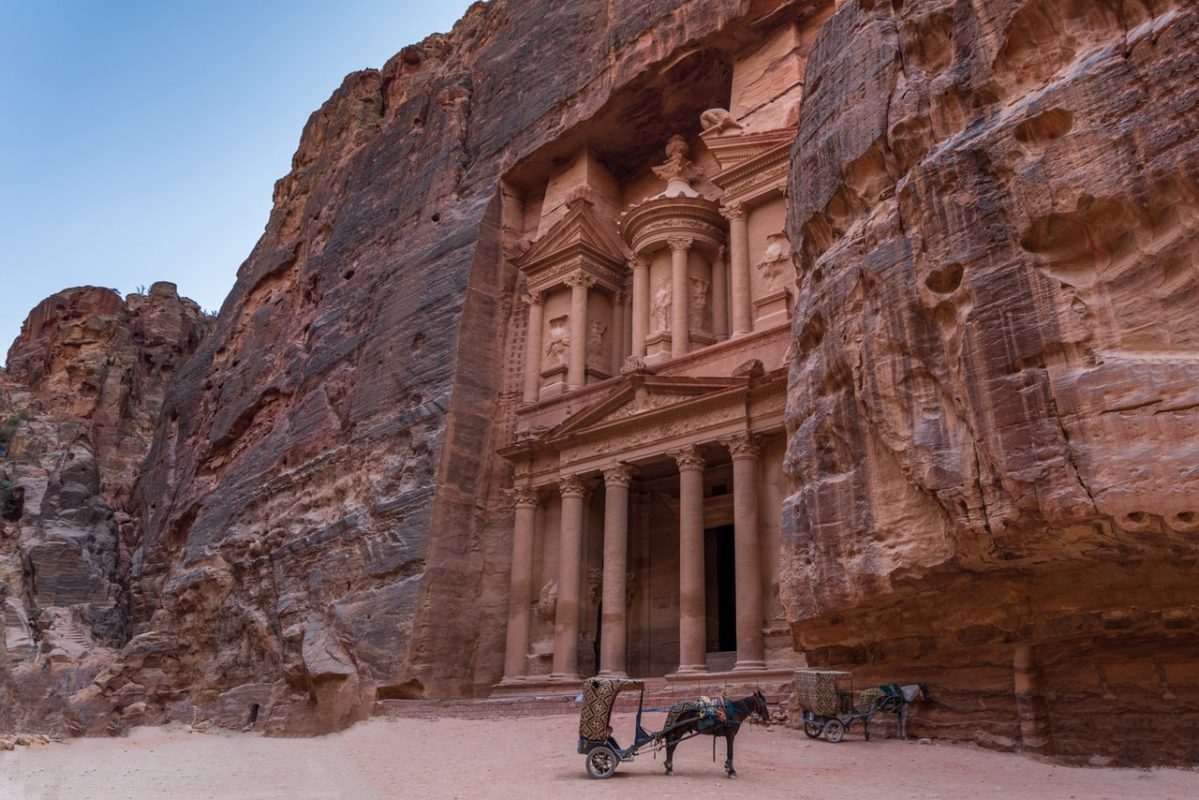 When architect Ammar Khammash was asked to design Jordan's first ecolodge, he did so by using design principles taken from the caravanserais that traveled along the Middle East's trading routes. Feynan Ecolodge provides some of Jordan's most alluring accommodations and has made a name for itself over the years.
This elegant hotel, offering views from every room, along with a private beach, gives guests the most due to its Red Sea location. At this hotel, there is also a large and attractive pool, outdoor dining, and airy rooms. Additionally, this hotel is perfectly located if you wish to explore the nightlife of Aqaba.
Here, guests can enjoy the panoramic views of the Jordanian desert and mountains, along with getting to experience the on-site Turkish baths and late-night barbecue, which is served in a Bedouin tent.
This expansive resort hotel offers a lively pool party atmosphere with access to a private beach right on the Dead Sea. There's also an excellent collection of dining options, a pampering spa, and up-to-date interiors. From this hotel, the Mujib Nature Reserve and Jordan River are easily accessible with a short car ride.
Amman Pasha, which is famous for its convivial bohemian atmosphere, treats every guest like a friend. This hotel is well recommended and known as one of the best sellers in the city of Amman.
Located on the south tip of Jordan while overlooking the Red Sea's Gulf of Aqaba, the DoubleTree by Hilton Aqaba is a well-known 5-star hotel that's centrally located and near the heart of the city's business district.
Best Restaurants In Jordan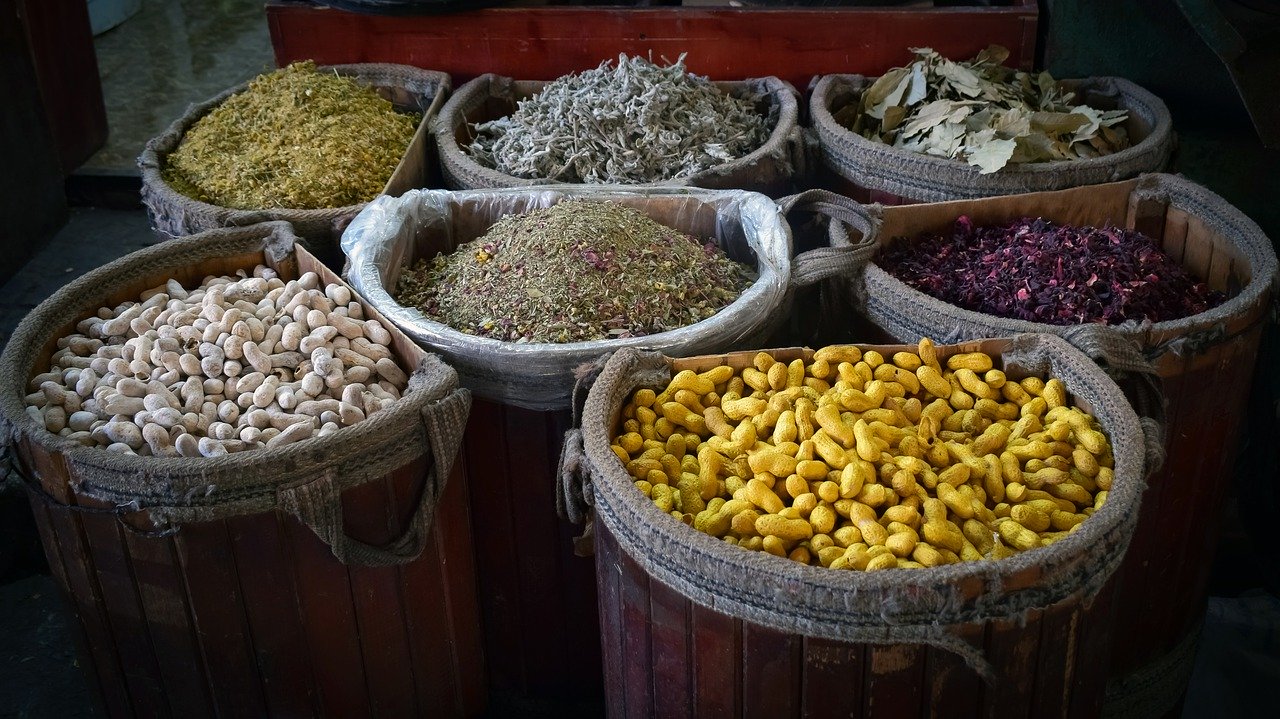 If you are looking for fine dining in Amman, then you can't choose anything better than the classic French cuisine, served with a gourmet flourish, at this newly opened restaurant. Free of starched white tablecloths and boring atmospheres, La Capitale feels warm and welcoming to all who come and eat, with rustic décor touches that set the tone for peak enjoyment.
Nivin Karam takes her grandmother's recipes and prepares the tastiest Jordanian cuisine. Here, you are offered one or two main dishes for lunch each day with a medley of dips and small plates to start. Karam's food is strictly Jordanian and provides an insight into the variety that different Middle Eastern countries offer.
Bourj Al Hamam, a Global Award Winner Restaurant, is known around the area for exceptional Lebanese food. With a distinguished mood, guests can revel in a wide range of Lebanese home cooking and daily fresh seafood options. The items range from Kibbeh Nayeh, Shanklish, Kebbeh Sajieh, Arayess, and Fillet Bourj Al Hamam. These dishes will tantalize your taste buds and leave you wanting more.
Authentic Jordanian cuisine is served here while in a real Jordanian environment. The dishes served here drew inspiration from the whole country. Beit Al Barakah Restaurant works hard to present a unique dining experience, bringing gastronomic heritage together with fresh Jordanian ingredients.
The Taboun, which is an old clay oven, is used to bake traditional bread and to grill lamb or meat right before your eyes. Sometimes, guests are encouraged to take part in cooking and preparing their own meals.
How to Stay Safe in Jordan
While the media often portrays all the tension happening across the entire Middle East, it should be known that Jordan is considered a relatively safe country. Additionally, according to a World Economic Forum Report, it ranked even safer than Germany or Great Britain. Even though Jordan is considered a very safe country, petty theft and crime can occur. It's best to exercise the same safety precautions that you would while in your home country.
Remember to keep your wallet or purse close, and carry only as much cash as you need. If you find yourself heading home late, take a taxi instead of walking and bring the business card of where you're staying, so that you can be brought right to the door.
Jordan is located in a rough part of the year and has had to deal with the civil wars across the border in Syria and Iraq, as well as the aftermath of the Egyptian revolution. Even with that being said, this country is calm and stable. Rarely, there are demonstrations in support of the Palestinians in Karak, Tafila, and Ma'an, which tourists should stay away from.
The last major terrorist attack in Jordan happened in 2005, where a suicide bomber targeted three hotels in Amman. This attack killed 60 people and injured 115, and was carried out by Iraqi Al Qaeda affiliates. Jordan maintains close links to US and British security forces, leaving only one or two isolated incidents to occur each year since 2014. It's best to note that none of these issues have dented Jordan's peaceful reputation.
Our articles may contain affiliate links. We may get paid a small commission when you use our links with no additional cost of your part! See our Privacy Policy page for more details.