The Greek island of Rhodes in the Dodecanese island chain in the Aegean Sea is one of the grand dames of the tourist circuit in Greece. The Swedes and the Brits popularized package tourism here in the 1960s and there are still plenty of both here today alongside the cruise ship passengers who pour in.
With so many stunning islands to choose from, it can be difficult to decide where to go. However, the fourth largest island in Greece offers an interesting history, varied culture, and the longest summer of all the islands!
Synonymous with the Crusades, it was occupied by the Knights of St John from 1309 to 1522.  The extensive medieval walled city that they left is one of the best preserved (and largest) in Europe and the star attraction here, but there are castles dotted around the island too.
Rhodes one of the most southerly islands in Greece and has one of the longest tourist seasons – the sun is still shining into late October. Lindos has its own little microclimate, which makes it one of the best places to go for autumn sun in Europe.
Its beautiful beaches, its state-of-the-art buildings and hotels, its picturesque districts, its medieval buildings, its archaeological sites and its rich history contribute to its reputation as one of the most interesting and attractive urban centers of the Mediterranean region.
In this Rhodes travel guide, you will see why Rhodes Greece should be on your travel itinerary.
Language
Greek
Currency
Euro
Climate and Recommended Time to Visit
In Rhodes, the climate is Mediterranean, with mild and rainy winters, and hot and sunny summers. The average temperature in January and February is 12 °C (53.5 °F), and that of August is 27 °C (80.5 °F).
Majority of rainfall is concentrated from October to March; the rains often occur in the form of thunderstorms, and sometimes can be abundant. In summer, basically, it never rains.
Winter, from December to mid-March, is mild: daytime temperatures hover about 15/17 °C (59/63 °F). The rains are quite frequent, but there are also sunny days.
Spring, from mid-March to May, is mild, and becomes progressively warmer and sunnier, and less rainy.
Summer, from June to mid-September, is hot, quite muggy and sunny. The Meltemi, the wind from the north-west, blows from mid-May, cooling the air, but with lower intensity than in the central islands of the Aegean Sea, such as Mykonos or Naxos. In addition, sometimes there are some periods of intense heat, with maximum temperatures about 35 °C (95 °F).
Autumn, from mid-September to November, is pleasantly warm at the beginning, then it gradually becomes milder, and also more rainy. 
The best time to visit Rhodes is the summer months from June to September, with up to 13 hours of sunshine and air temperatures of up to 23 °C at night. Ideal conditions for an unforgettable beach holiday and great days under the Greek sun!

But autumn also has its charms from the beginning of October to mid-November, especially as it is still possible to bathe in the sea during this time. At this time of the year it is much quieter on the island and many hotels offer attractive low season offers.
Top Attractions and Must-See Sights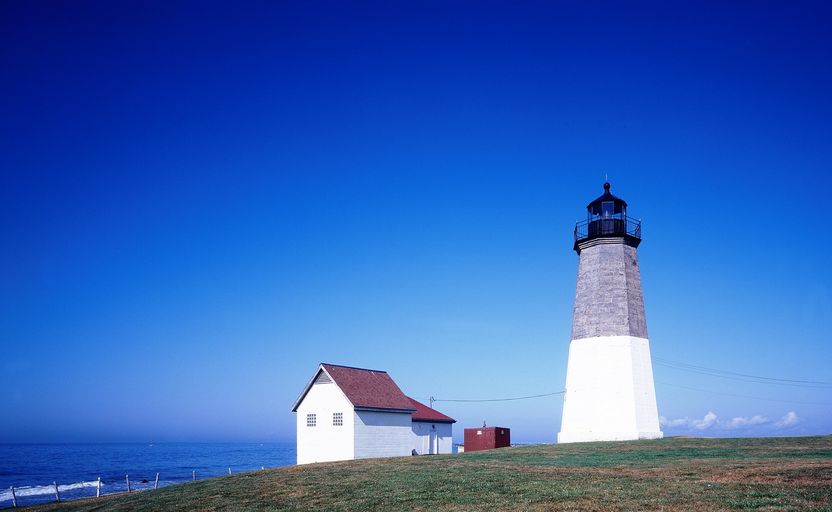 Rhodes Old Town
Many people choose to base themselves in the old town, but if you don't, the main city of Rhodes is worth at least a day of exploration. Much of the structure of its time as a medieval port has remained, and you feel transported to another era just by walking the streets and doing a bit of exploring. We recommend making the climb to the top of the wall where sentries used to guard the treasures taken from the Holy Land.
For some more modern fun, there are also some wonderful art galleries, great restaurants, and plenty of museums to keep you busy for a number of days.
Kallithea Thermal Springs
The Kallithea Thermal Springs offers an alternative to just heading to the beach. Built in 1928 by the Italians, this Greek favorite is located just 9 km from the city center.
Swim in crystal-clear, refreshing waters, while enjoying numerous health benefits. If you plan to visit, try to avoid Sundays, as that's when many locals spend a full day here and it can get pretty busy.
The Village of Lindos
Visiting Lindos is considered by many as the best part of spending time in Rhodes. If you want to feel as though you've stepped into a time machine, Lindos is the perfect way to see what life on Rhodes was like for hundreds of years.
It can get busy with tourists, but navigating the tiny streets and ducking into quaint shops and restaurants is all part of the fun. Make sure to grab a glass of fresh-squeezed orange juice.
The village of Lindos isn't the only thing to see in the area. A short, steep-stepped footpath climbs the rocky 116m-high headland above the village to reach Lindos' beautifully preserved Acropolis. The Acropolis has some of the most amazing views of the island, while also offering a dose of history.
Be sure to pack a hat and some water, as there's no shade at the top, and take care to protect young kids from the many dangerous drop-offs.
Monolithos Castle
Located on the west side of the island, this castle was built in 1480 for the Knights of Saint John. While most of it is in ruins today, you still get some stunning views of the surrounding area. Once you are finished exploring the castle ruins, you can head over to the small chapel devoted to Agios nearby. Entrance is free.
Archeological Museum of Rhodes
A weathered, sun-kissed stone lion, visible from the street, invites visitors into the magnificent 15th-century Knights' Hospital that holds Rhodes' superb archaeology museum.
Built in 1440, it also houses a number of interesting items from the surrounding areas that the crusaders conquered — in particular, ancient sculptures and mosaics.
Exhibits range through several upstairs galleries, and across beautiful gardens to an annexe. Highlights include the exquisite Aphrodite Bathing marble statue from the 1st century BC, a pavilion displaying wall-mounted mosaics, and a reconstructed burial site from 1630 BC that held a helmeted warrior alongside his horse.
Ancient Kamiros
Cradled in a natural hillside amphitheatre 1km up from the sea, the remarkably complete ruins of ancient Kamiros stand 34km southwest of Rhodes Town. Founded in the 10th century BC, and mentioned by Homer, Kamiros reached its peak during the 7th century BC, but was devastated by earthquakes in 226 BC and 142 BC.
Visitors enjoy a real feeling of walking the streets of an ancient city, complete with baths, temples, private homes and public squares. Come if possible in the afternoon, when fewer visitors are around.
Palace of the Grand Master
From the outside, this magnificent castle-like palace looks much as it did when erected by the 14th-century Knights Hospitaller. During the 19th century, however, it was destroyed by an explosion, so the interior is now an Italian reconstruction, completed in the '18th year of the Fascist Era' (1940).
Dreary chambers upstairs hold haphazard looted artworks, so the most interesting sections are the twin historical museums downstairs, one devoted to ancient Rhodes and the other to the island's medieval history.
The ancient section holds some lovely pottery from the 6th century BC, along with all sorts of everyday domestic objects and even glassware.
Ladiko Beach
One of Rhodes' loveliest and busiest beaches, Ladiko Beach consists of two back-to-back coves, indenting either side of a small peninsula 3km south of Faliraki and 16km from Rhodes Town. Both parts are covered with sun loungers, rented by adjoining tavernas.
The first you come to, the larger of the two, is composed of sand and gravel. The smaller and even prettier bay beyond, consisting of pebbles and also known as Anthony Quinn Beach, is better for swimming.
Quinn, the star of Zorba the Greek, bought the beach from the Greek government in the 1960s, but according to his family the authorities failed to honour the sale.
Hora
The Old Town's central commercial and residential district, is known as the Hora. Having acquired its current appearance following the Ottoman takeover of 1522, it's also called the Turkish Quarter. The most important of many churches that became mosques is the colorful, pink-domed Mosque of Süleyman, at the top of Sokratous.
Valley of the Butterflies
The so-called Valley of the Butterflies, 7km up from the west coast, and 32km southwest of Rhodes Town, is a major day-trip destination. A narrow wooded cleft in the mountains, threaded with attractive footpaths, it comes alive in summer – typically between 10 June and 20 September – with colorful butterflies, drawn by the resin exuded by storax trees. That's by far the best time to visit, though the trails remain busy for most of the year. You can enter the valley at three separate points, each with its own parking lot on the road above.
Air
Rhodes Diagoras Airport is served by both domestic and international airlines. The airport is located 15 km from Rhodes Town. There are frequent buses to Rhodes Town. Vehicles can't enter the Old Town which is very cobbled.
Bus
The bus service is geared toward local provision, although the main tourist towns have frequent connections over the summer season. It operates on a hub and spoke system, with most routes radiating out from Rhodes Town. Timetables are available at the Tourist Office.
Car
Car rental is available airport or in Rhodes Town. The island is too large to explore by scooters and the roads are not ideal.
All the major car-rental chains are represented at Rhodes airport, and plenty more car- and motorcycle-rental outlets are scattered throughout Rhodes Town and the resorts. Competition is fierce, so shop around and bear in mind too that if you're only visiting Rhodes for a few days, perhaps as part of an island-hopping itinerary, there's plenty to see in Rhodes Old Town without venturing further afield.
Taxi & Ridesharing
Taxis are a great way to get around if you are not sure about driving. Before you agree to get in, make sure you and your driver have decided on a price. Everything is negotiable, so you should feel free to bargain for a price that works for you. Because taxi drivers are used to driving tourists around, they might try to upcharge you. Ridesharing hasn't quite made it to Rhodes yet.
Boat
Rhodes is one of the main ferry hubs of the Dodecanese and is well served by ferry connections. The main ferry port is a 20-minute walk from town. 
Local ferry connections are to Kastellorizo, Chalki, Symi, Tilos, Nisyros, Kos, Karpathos and Kalymnos. Longer connections include Athens, Crete, the Cyclades and Patmos. There are also international ferries to Marmaris in Turkey.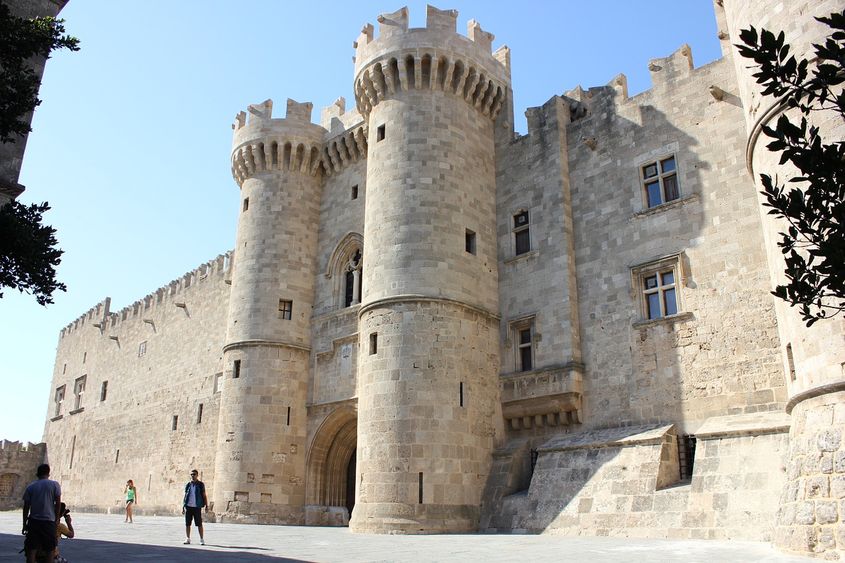 Esperia Group has been established in the tourism industry since 1969 on the island of Rhodes with Esperia Hotel in Rhodes downtown. Esperia Group today owns seven hotels in Rhodes, five of which are located on the east coast of the island in Kallithea and two in Rhodes town.
With dedication and flexibility to changing times and tourism needs and requirements, ESPERIA HOTELS is developing in a modern tourism environment with a series of hotels each with different characters and identities that cater to all visitors of Rhodes in the best possible way. 
Nestling in an oasis of greenery and tranquility, Rodos Park Suites & Spa hotel epitomizes the sophistication of a luxury boutique hotel combined with warm hospitality, seamless service, relaxed elegance, gastronomy and history. 
Alila Resort & Spa is located just 4 km from bustling Faliraki and 8 km from the lively town in Rhodes, the Crusader Isle, steeped in ancient history and boasting 300 days of blue skies each year. 
Get the most out of your Holiday in Rhodes through a series of first class facilities & services at La Marquise Luxury Resort Complex! In between the crystal-clear waters of the Aegean Sea and the harmony of nature, La Marquise Luxury Resort Complex, one of the largest hotel complexes in Rhodes, perfectly combines the nobility of the past with the luxury of the present. The resort stretches in an impressive area of 120.000 square meters and stands out as an oasis surrounded by water and vegetation, distinguishing it from the unpleasant modern structures with their impersonal concrete floors and packed rooms. Here an exotic, relaxing, quiet and invigorating stay is guaranteed. 
With more awards that any other hotel in Rhodes and a passion to exceed its' clients' expectations, Rodos Palladium Leisure and Wellness has become a landmark in providing sublime comfort for a truly luxurious and memorable holiday experience. Over a course of many years of operations, the hotel has built a unique service culture, much admired yet not easily replicated.  
Best Restaurants In Rhodes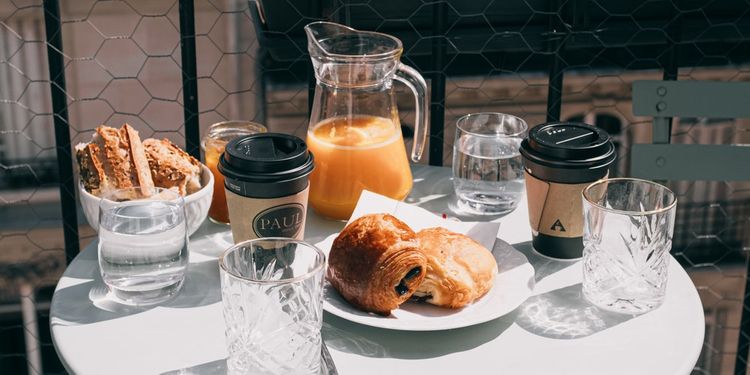 Get inspired by the authenticity of taste as Tamam chef creates dishes that redefine the meaning of good food! At TAMAM nothing is done quickly, because nothing is pre-ready! It worths to wait! 
Coffee, breakfast, lunch, grilled meat, crepes, traditional Greek food and desserts.
Fresh food and nice environment in the medieval city of Rhodes.
Amongst the most popular destinations on the Island of the Knights, the village of Psinthos is situated halfway between the Valley of the Butterflies and the site of Seven Springs. This is where you find ARTEMIDA, a traditional tavern located within just 900 meters from the settlement's main square, on the road to Archipolis and the Seven Springs.
ARTEMIDA is a family-owned and run tavern that has, since its opening in 1992, been faithfully following the tradition of solid Greek cuisine, based on prime quality, fresh, locally produced raw materials and meats originating from the villages in the area, using olive oil produced by the tavern owners. 
A name synonymous with authentic Italian pizza and other specially selected dishes which… stand out from the rest!
From the first day they opened, they have been carefully and lovingly making authentic Italian pizza, always with the best ingredients on the market. It was their love for cooking, and love for Italy and Italian cuisine, that prompted the owners to create Antonio Pizza Pasta, in Rhodes.
The restaurant is open 365 days a year, from one in the afternoon until late at night, so that they can tempt you with the best Italian food.
Antonio Pizza Pasta creates inspired dishes and brings the best Italian pizza and cuisine straight to your home!
How to Stay Safe in Rhodes
The Greek island of Rhodes is considered a safe place for your vacation and holidays. It is actually considered one of the safest places in Greece to travel to. So it's no surprise that visitors to Rhodes also feel safe here. The crime rate is very low, which makes the island safe to walk around at almost any time of the day or night.
Keep any valuables close, for example in your coat's inside pockets or in your front trouser pockets. Keep a tight hold on your handbag or other bags in tightly packed public transport. Hold your handbags in a way you can have an eye on them all the time when in crowded places.
Avoid contact with beggars, including children who are deliberately targeting tourist visitors as they wander the streets of the Old Town. It is also a common practice to be talked into wearing an arm wrist bracelet, for which you will be asked to pay for afterwards.
Lock your car when you leave it behind on a parking lot, and avoid leaving behind any items of value in your parked car; Braking into cars is not really a thing in Rhodes, however common sense dictates that it can happen anywhere.
Always ask for the price list, catalog or price tag before you buy or order anything. All businesses in Rhodes are working with legal prices, however occasionally there have been reports of overpricing and profiteering attempts.
Always ask for a legal receipt. By Greek law, you have no obligation to pay unless you receive a legally issued receipt. In general, receipts are issued by cash register and are printed. This is the case for all restaurants, cafes and bars, and any goods and souvenirs bought. In rare occasions handwritten receipts can be issued.
If, for any reason, you feel like you need to call the police, please use the following phone numbers:
Rhodes Tourist Police: +30 22410 27423, +30 22410 23329. Address: 1, Karpathou & Papagou Streets 85100, Greece. 
Rhodes Police Station: +30 2241 023849. Address: Ethelonton Dodekanision 45, Rodos 85100, Greece. 
Solo female travelers can feel safe in Rhodes. Of course, always practice common sense and avoid areas you feel uncomfortable in at night. Also, most locals are not shy to offer assistance if for any reason you feel being in an uncomfortable situation. Again, it is a good tip to write down the above police numbers, in case you need assistance.
Our articles may contain affiliate links. We may get paid a small commission when you use our links with no additional cost of your part! See our Privacy Policy page for more details.