In the past forty years, this small country has been catapulted from one of the poorest nations in the region to the richest per capita in the world, almost overnight. Qatar is fueled by oil and natural gas revenue, all while developing at rapid speeds. While this country contains skyscrapers, malls, and man-made beaches, Qatar still remains a deeply traditional country.
While traveling to Qatar, you can learn more about the ancient customs, watch camels dash across the desert or even admire the traditional wooden cargo boats that are always bobbing on the water.
Over half of the country's population lives in or around the capital, of Doha, which is a world-class city in the making thanks to its modern skyline, countless Museums, and thriving arts and culinary scene.
Qatar is nothing less than fascinating, which we will prove to you throughout Qatar travel.
Language
The language spoken here is Arabic.
Currency
Qatari riyal is this country's main currency.
Climate and Recommended Time to Visit
Qatar is known to have a dry, subtropical desert climate with low annual rainfall and hot, humid summers. The weather in Qatar can be broken into two main seasons, which is hot temperatures from May to October, and a bit cooler days from December to February.
The prime months to visit Qatar are from November to early April, which are considered the country's transitional months. These perfect weather conditions allow sightseeing and outdoor activities to take place across the country and are considered to be the peak-tourist seasons in Qatar.
The summer months, ranging from June to September, are very hot with minimum rainfall. Daily maximum temperatures in the summer can easily reach 40°C or more, whereas the winter months are relatively cooler and warm, with the average temperature being 23 °C. In the winter there are occasional showers, accompanied by heavy thunderstorms.
The holy month of Ramadan is also a great time to visit Qatar, which is the best time to witness the religious and cultural customs of the city.
Top Attractions and Must-See Sights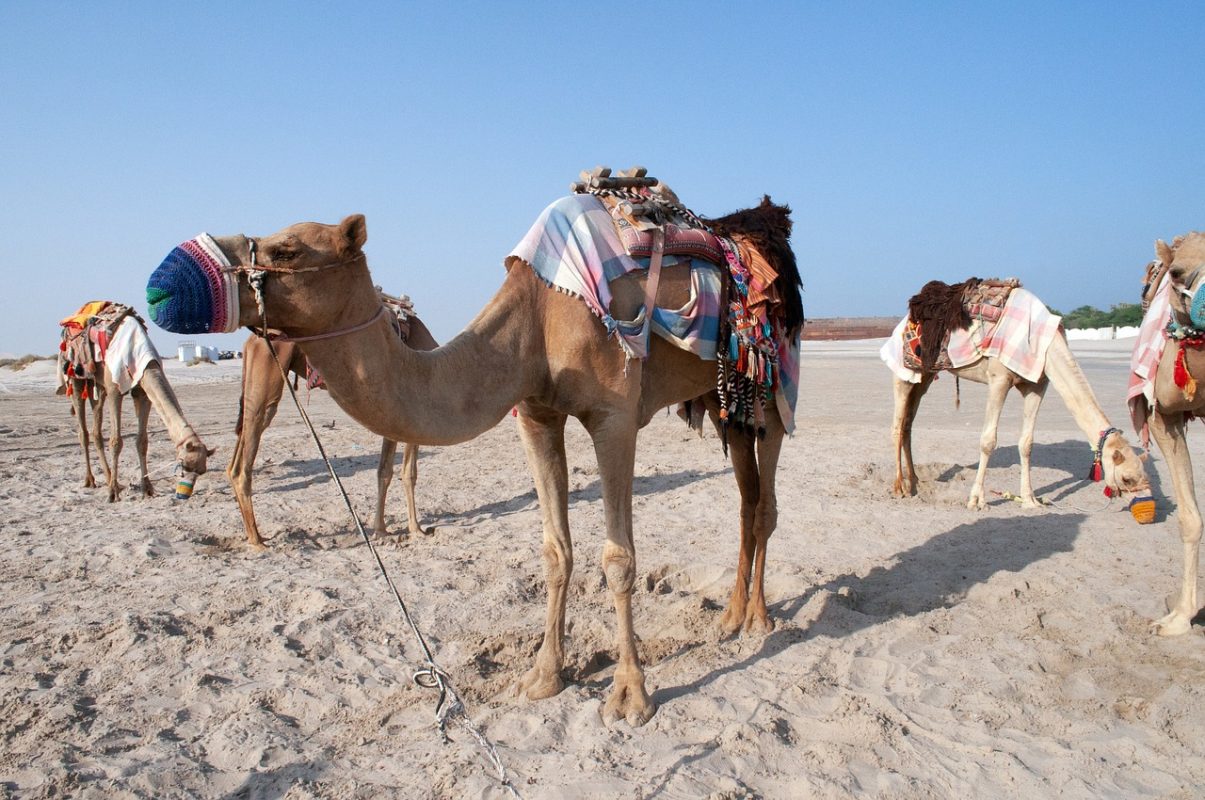 Al-Shahaniya
If you are up for it, you can tackle a sand dune on sand-skis, a quad-bike, or plain Shank's pony, all while visiting the dunes south of Doha.
Doha Fort
Before you dive into Souq Waqif, it's best to take a look at Doha Fort, which was built in the 19th century by the occupying Turks. From there, it has been used as a prison and a stamp museum for tourists.
Corniche
Taking a jog or a long walk near the magnificent crescent-mooned corniche will allow you to fully appreciate the spectacular skyline of the West Bay area. It's recommended to go early in the morning or at sunset to avoid the heat.
Dukhan Beach
Only an hour's drive due west of Doha, Dukhan is home to the country's best beach and very popular as an overnight camping spot. Here, it's great for families because the beach is shallow and shelves very gently. Additionally, visiting here also offers visitors good snorkeling and is an ideal picnic spot.
Katara Cultural Village
A new beachfront development in Doha that houses an outdoor amphitheater for classical and pop concerts, theatre, art galleries, restaurants, and the offices of all Qatar's cultural organizations.
Al Shaqab Stud
If you are a horse-lover, then head to Al Shaqab for a glimpse of Sheik Haman Bin Ali Al Than's famous purebred Arabian stallions. Daily, there are tours of the training grounds and stables.
Souq Waqif
This vibrant complex is without doubt one of the most mysterious places to explore in Qatar. This was built on an ancient market site which is still considered the social heart of Doha.
Here, you can try your bartering skills on the vendors in Souq Waqif, or settle in for a coffee or shisha while watching the world go by.
Khor al-Adaid
Many travelers book an overnight tour to Khor al-Adaid to discover the breathtaking sunset and sunrise over Qatar's inland sea. In order to get to this area of salt-flats and sand dunes is by 4-wheel drive. You can do this by booking a tour and within the tour includes barbeque and camping.
Al-Khor
Another great thing to do while in this country is to hire a car and see the 'other side' of Qatar. The other side of this town is filled with pleasant fishing towns, allowing you a hint at a more ancient past.
Visit the Museum of Islamic Art
With the largest collection of Islamic art in the world taken from three continents, this museum has a beautifully designed gallery. Located right on the Corniche, in the heart of the city, this museum is one of Doha's most iconic sights.
Rising from its own purpose-built island while being set in an extensive landscape of lawns and ornamental trees off the Corniche, the museum is shaped like a postmodern fortress with minimal windows, making the views across the water lovely.
Feisal Museum
Traveling twenty minutes outside Doha, you will find a museum with an astonishing collection of everything from dinosaur relics to Formula One cars.
National Museum of Qatar
The much-anticipated opening of this National Museum took place in March 2019 after French architect, Jean Nouvel's, sprawling desert-rose. These galleries have been organized into three 'chapters', starting with beginnings, Life in Qatar, and Building the Nation. These exhibits focus on Qatari history and heritage all while celebrating the nation's past, present, and future
Qatar National Library
Known as one of the best libraries in the world, this incredible, spaceship-like structure contains a literary wonderland of two million books. Additionally, this library includes ancient maps and Qurans, with literature dating back to the 15th century. First, you must enter the building through a futuristic hatch, which will lead to an expansive room in the center, resembling a labyrinth-like pit where all the ancient heritage books are kept on strategically positioned shelves.
This library also contains egg chairs, workstations, exhibition spaces with rotating shows by modern artists, a children's library, and a cafeteria-style restaurant for visitors to spend the day enjoying. It's important to note that anyone can read the books while visiting the library, but only residents may borrow them from the building.
Mathaf
Located in an old school near Education City, this sleek building was revamped by French architect Jean-François Bodin. This venue also hosts countless exhibitions that range from interactive multimedia works to permanent collections of modern and contemporary art, all take from the Arab world.
Upon entering, visitors should expect to leave their bags in a free locker upon arrival.
7 by Richard Serra
When visiting here, travelers can wander around this sculpture that consists of seven steel plates, which is a number with special spiritual significance in Qatari and Islamic culture. From there, you can gaze up to the sky from inside.
Bus
Although not widely used by tourists, bus services are a good way to get around throughout most of Doha and even across the country. The busses in operation are modern, clean and air-conditioned. Prices within the city are around QR3 to QR9 depending on the distance, and fares outside town are reasonably priced.
A shuttle to note is the West Bay Shuttle because it serves a route that takes in a number of destinations, which may be of interest to visitors. The only way to pay for a bus ride is with the Karwa Smartcard because, while on the bus, drivers are not supposed to sell you a ticket.
When traveling here you must remember that the front of the bus is usually reserved for women and children only.
Metro
Said to be fully operational in time for the FIFA World Cup in 2022, the Doha Metro hopes to be fully automated and driverless with three lines, Red, Gold, and Green. This Metro will cover 46.6 miles, 75 kilometers, and have 37 stations.
Car
There are many local and international rental car companies that operate in Qatar, including various options at Hamad International Airport.
If you wish to rent a car, you will need a credit card, passport copy, and a valid driving license from your home country or international permit.
Taxi & Ridesharing
There are three types of taxis in Qatar, Karwa, Uber, and Careem, but Uber and Careem can only be called by their respective apps.
The most common taxis, the Turquoise Karwa taxi, can be called at taxi ranks, on the street, or from their Karwa app, available for Android and iOS. Karwa taxis run with the meter and ask for a standard hailing fee.
Most hotels that you will stay at, hail taxis for you or may have their own limousine service, especially for airport transfers.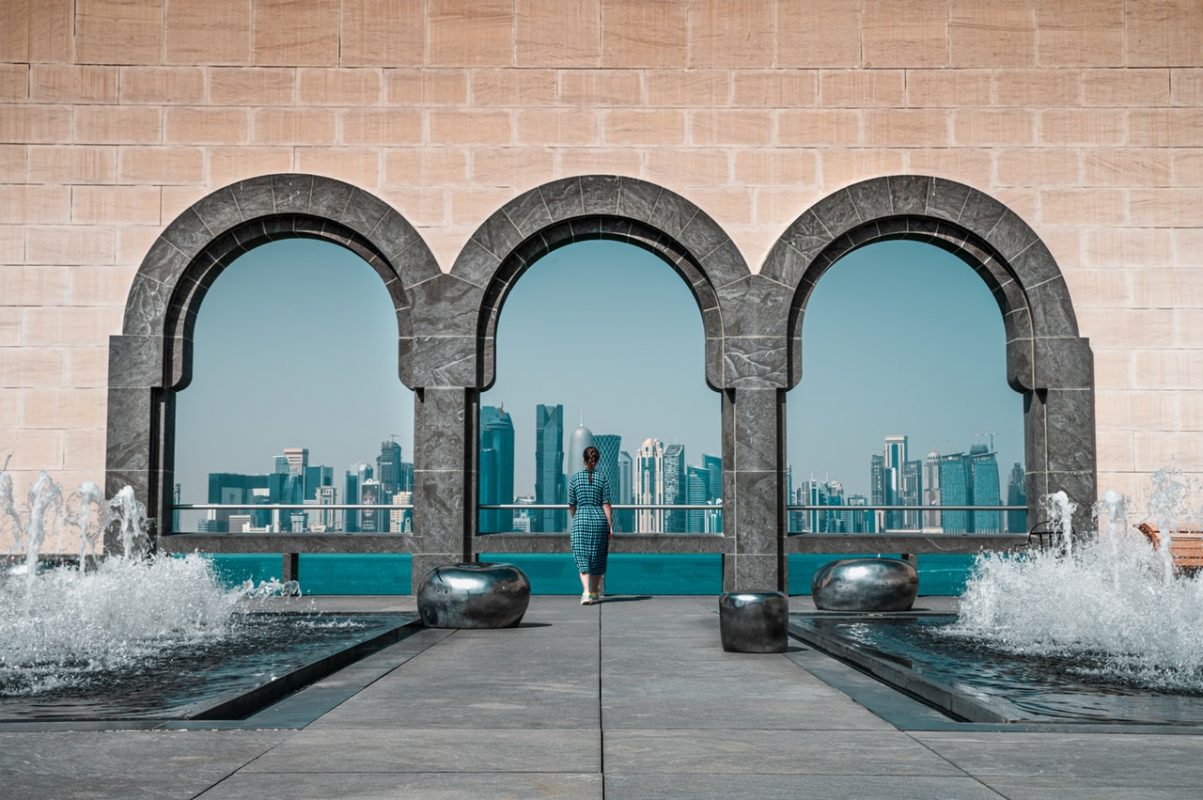 Pearl-Qatar has a prime location right off the coast of Doha's West Bay. A masterpiece of private and modern living, on an Island spanning over four million square meters, the Pearl-Qatar offers guests various accommodation solutions in order to meet the highest of standards available in the country.
Located right on Doha's longest private beach, and huddled in landscaped gardens, the InterContinental Doha features 14 restaurants and bars for guests to enjoy. Here at this hotel, there is also a range of recreational facilities from swimming pools and exclusive Spas that everyone is welcome to try out. The InterContinental's location is minutes from downtown Doha.
The Radisson Blu Hotel in Doha is known for its attentive service and stunning interior spaces. Top attractions, such as the Museum of Islamic Art, Souq Waqif, and MIA Park, are just a short drive from this hotel's location.
Steeped in Middle Eastern mystique, The St. Regis Hotel in Doha is located on the West Bay, close to the Diplomatic District in Qatar's capital city. The hotel is on the border of the Arabian Gulf, with sand dunes, ancient architecture, and scenic Islands.
Best Restaurants In Qatar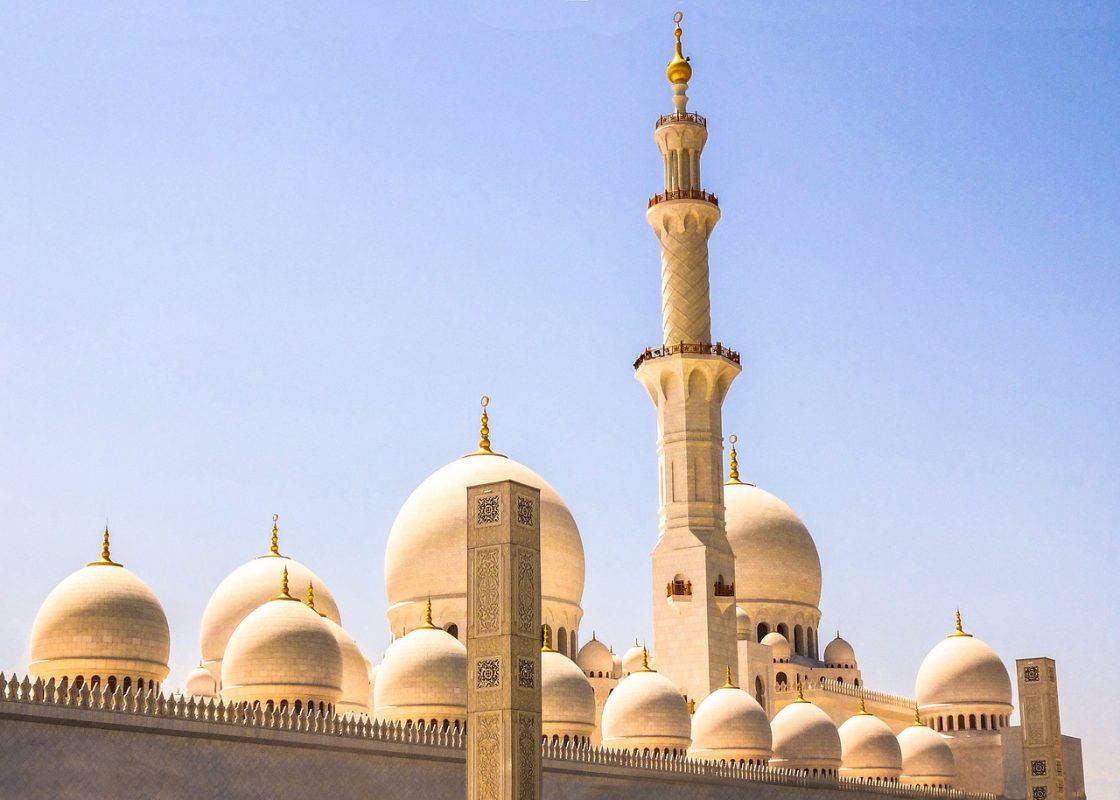 This is a hotel bar that serves as an ideal venue for a casual get-together or even for a cup of coffee with family or friends. Designed to provide convenient gatherings for business and entertainment, guests can enjoy the energy and atmosphere of C.mondo.
Azraq gives guests exciting world flavors in their menu options, with show kitchens, live cooking stations, and even changing buffet themes. You can opt for breakfast outdoors overlooking the Gulf, and indulge in an extensive a la carte selection for lunch and dinner. Additionally, you can explore the buffet flavors of the Middle East, Asia, and beyond, all at Azraq.
From Thailand and India to Arabia, the meals here can enhance the spices and textures of each culinary culture. Here, you can enjoy your meal poolside or while floating over the ocean.
At this cafe, it's easy to grab a cup of coffee or tea and maybe a pastry or two at W Café. Whatever you're craving, you will be able to find a selection of delicious baked goods, cupcakes, and treats to satisfy your every need.
By visiting this restaurant, you can find a fresh selection of comfort foods that hit the spot. Drinks here are also poured to perfection.
How to Stay Safe in Qatar
Qatar is the 16th safest country in the world, which is based on the safest and most dangerous countries ranking every year. Here, violent crime is very low, so many tourists will never face any safety concerns. Similar to any country, the most common crime is pickpocketing, but there is a large police presence throughout the country. Another area of concern is the constantly growing slums around the city, which tend to have higher incidents of crime. It's safe to refrain from visiting these areas, especially for female tourists. 
If you wish to take money out, it's best to use the ATMs inside the bank facilities. Remember to look after your card while paying in shops or bars, and regular checks of your bank statements will prevent further losses.
If you are a female solo traveler, you should be cautious of how you behave and dress in public, so that you prevent violating local rules. In most cases, it's advised not to walk alone after sunset and in remote places, because unaccompanied women can be subject to harassment. Also, when in the country, pay close attention to local cultural mores and the government, which is most important when it comes to how you dress, what you say, and what you bring into the country.
Lastly, it's important to note that Qatar is governed by an emirate, and it's best to not say anything critical of the emir or his family at any time. This includes comments in a private house or your hotel room because you do not know if you are being overheard or watched. Sometimes, criticism of the ruling family can get you kicked out of the country or even land you in jail.
Our articles may contain affiliate links. We may get paid a small commission when you use our links with no additional cost of your part! See our Privacy Policy page for more details.