Argentina is one of the most popular countries to visit in South America. From the café culture of Buenos Aires to the natural beauty of the Iguazu Waterfalls and the Perito Moreno glacier to the vineyards of Mendoza, Argentina is a wonderfully beautiful country with a rich history that is a must for any foodie to visit.
Beautiful, defiant and intense, Argentina seduces with its streetside tango, wafting grills, fútbol (soccer), gaucho culture, the rugged terrain of Patagonia, and the mighty Andes. It's one formidable cocktail of wanderlust.
This South American country has seen its share of political and economic turmoil over the years, but the geography of the Argentina nicely mirrors the diversity of the cultures that populate it.
This travel guide to Argentina will help you plan your trip to the land of steak, wine, and mountains! In this Argentina travel guide you can find top rated restaurants, recommended hotels and top attractions in Argentina for you to take full advantage of your time there.
Language
Spanish
Currency
Argentine peso (AR$)
Climate and Recommended Time to Visit
The best time of year to visit entirely depends on what regions you plan on traveling around.
Argentina's spring is from September to November, and is one of the best times to visit overall.
Summer is from December to February, and is the best season for spending time in the Andean mountains. It's also the best time to travel to Patagonia (and most expensive). The north is a lot warmer, and Buenos Aires can get hot and sticky.
Autumn (March-April) is another great time to visit, especially in the San Juan and Mendoza regions for the wine harvests. Patagonia is stunning this time of year with its bright autumn colors as well. Winter is from June to August, and is ideal if you're a skier hoping to hit up the ski resorts. It's not a great time for visiting Patagonia, however; bad weather can leave you stranded, and a lot of places are closed from Easter to October.
Top Attractions and Must-See Sights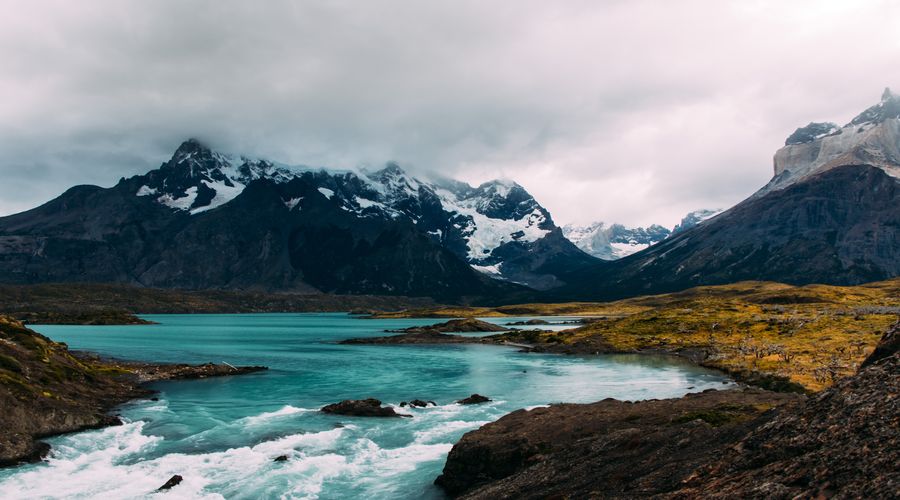 Buenos Aires
Nicknamed the "Paris of South America" and with its grand architecture, lively food scene, busy bookshops and theaters, and up-all-night bars and clubs, Buenos Aires is a cultural capital of South America. This is a city to wine, dine, and relax in. Don't rush through here.
Iguazu Falls
One of the planet's most awe-inspiring sights, the Iguazú Falls are simply astounding. A visit is a jaw-dropping, visceral experience, and the power and noise of the cascades – a chain of hundreds of waterfalls nearly 3km in extension – live forever in the memory. With 450,000 cubic feet of water thundering down the 275 cascades every second, it's pretty easy to see why this place has been nicknamed "Niagara on Viagra"! You can find several types of guided trips leaving from Buenos Aires online, or just go on the local bus yourself. The entry fee for Iguazu Falls National Park costs start at 600 ARS.
Salta
Sophisticated little town of Salta is engaging active minds with its outstanding museums and lighting romantic candles with its plazaside cafes and the live música folklórica of its vibrant peñas (folk-music clubs). It offers the facilities of a larger city, and retains the comfortable pace of a smaller town that happens to have preserved more colonial architecture than most Argentine destinations.
Mendoza
Mendoza is famous for its wine (the Malbecs), steak, and beautiful landscape. A bustling city of wide, leafy avenues, atmospheric plazas and cosmopolitan cafes, Mendoza is a trap. Even if you've  only given it a day or two on your itinerary, you're likely to be captivated by the laid-back pace. Spend a week biking around wineries, hiking mountains, visiting canyons, and gorging on steak and wine.
Though the train is built for tourists and crazily overpriced, taking this train through the clouds and lush forest is so breathtaking you won't mind! This is a 400 kilometer, 16 hour round trip into the Andes from the town of Salta. As the train climbs to 4,200 meters, you'll be rewarded with a view of spectacular mountains, forests, and valleys. The operation is seasonal, so be sure to check before you decide to go.
Cerro Aconcagua
North of RN 7, nearly hugging the Chilean border, Parque Provincial Aconcagua protects 710 sq km of the wild high country surrounding the western hemisphere's highest summit, 6962m (922,841ft) Cerro Aconcagua. Cerro Aconcagua is not only the country's highest mountain but also the highest in the Western Hemisphere.
This climb isn't for the faint-hearted and is probably only for those very experienced, as it's estimated to take 2 weeks to reach the summit and acclimatize to the altitude! Passing motorists can stop to enjoy the view of the peak from Laguna Los Horcones, a 2km walk from the parking lot just north of the highway.
Parque Nacional Los Glaciares
This surreal and stunning mountain landscape defies all logic. In the northern part of the park, the Fitz Roy Range – with its rugged wilderness and shark-tooth summits – is the de facto trekking capital of Argentina. It also draws world-class climbers for whom Cerro Torre and Cerro Fitz Roy are milestone ascents notorious for brutal weather conditions. But you don't have to be extreme to enjoy the numerous well-marked trails for hiking and jaw-dropping scenery – that is, when the clouds clear.
Glaciar Perito Moreno is the stunning centerpiece of the southern sector of Parque Nacional Los Glaciares. It's 30km long, 5km wide and 60m high, but what makes it exceptional in the world of ice is its constant advance – it creeps forward up to 2m per day, causing building-sized icebergs to calve from its face.
San Rafael
Located a few hours from Mendoza, this tiny little town is a wonderful place to see wineries, go on a bike ride, or explore the nearby stunning Atuel Canyon.
Ushuaia
Ushuaia is the most southerly city in the world and the largest city in Tierra del Fuego. A busy port and adventure hub, Ushuaia is a sliver of steep streets and jumbled buildings below the snowcapped Martial Range. This is a very popular town for travelers coming to the end of their South American journey, or for those traveling to Antarctica. The city is picturesque with its colorful clapboard houses and the Andes as the backdrop.
Quebrada de Humahuaca
A deep valley carved out by the Rio Grande, the Quebrada de Humahuaca is an area rich in ancient Incan history and culture. It's a harsh but vivid landscape, a network of dry yet river-scoured canyons overlooked by mountains with sedimentary strata that have been eroded into spectacular scalloped formations revealing a spectrum of colors in undulating waves. Exploring the colonial streets and architecture of Humahuaza, as well as the surrounding area, is an amazing adventure.
Cajon del Azul
Located in El Bolson, The Blue Canyon boasts beautiful translucent turquoise waters that are flanked by rustic suspension bridges, alcoves, and cliffs. It's a little more deserted than other nature reserves in Argentina. If you go, this area is worth spending at least a few days in. The best way to save money here is by camping in a tent near a Refugio (a wooden hut).
San Ignacio Miní
Located in San Iganacio, these mission ruins are the most complete in Argentina and have a lot of carved ornamentation still visible. These ruins are pretty amazing and look like something out of historic Europe! There's a small museum and the ruins themselves feature interactive panels providing multilingual audio (although not all are in operation). Admission includes entry to nearby ruins at Santa Ana and Loreto and to Santa María la Mayor further afield.
Las Leñas
This is a big mountain, with some of the best skiing on the continent. However, its remoteness and high accommodations costs are obstacles to those without very deep pockets. Despite its old, rickety lifts, since its opening in 1983 Las Leñas is the country's most self-consciously prestigious ski resort. Because of the dry climate, Las Leñas has incredibly dry powder.
Mar del Plata
'Mardel' is the classic Argentine beach destination, and popular with people from all over the country. If you end up here on a summer weekend, the beaches that fringe the shoreline are shoulder-to-shoulder sunburned bodies: not exactly a relaxing getaway.
Out-of-season visitors, however, will find that Mardel has become a large and interesting city with stunning architecture and plenty of cultural attractions that have nothing to do with the beach. Many of them are connected by attractive pedestrian thoroughfares that link to an oceanfront promenade that wind along the city's gorgeous arced coastline.
Air
Flying around South America isn't very cheap, and Argentina is no exception as fares are taxed highly for foreigners while it subsidizes cheap fares for residents.
Aerolíneas Argentinas is the national carrier and has a decent international reputation. Most international flights arrive at Buenos Aires' Aeropuerto Internacional Ministro Pistarini, which is a 40- to 60-minute shuttle-bus or taxi ride out of town (35km).
Close to downtown Buenos Aires is Aeroparque Internacional Jorge Newbery, which handles mostly domestic flights but also a few international ones from neighboring countries.
Argentina has direct flights between North America, the UK, Europe, Australia and South Africa, and from nearly all South American countries. You can also fly to a neighboring country, such as Brazil or Chile, and continue overland to Argentina.
Take into notice that citizens from Canada pay a 'reciprocity fee' (tasa de reciprocidad) before flying into Argentina.
Public Transportation
Buenos Aires is the only city in Argentina with a subway system (the Subte). Otherwise, public buses are the most common way to travel within the cities. Both options are cheap and convenient!
In Buenos Aires, Mendoza and Mar del Plata you need a transit card to be able to use public transit, while smaller areas take cash. You can find these cards at kiosks all over the cities.
Train
Argentina's rail system only goes three places: Buenos Aires, Cordoba, and Rosario. There are also train journeys aimed specifically at travelers, like the epic Train to the Clouds that begins in Salta, passes through the Andres. It's one of the highest railways (at an altitude of 4220 m) in the world! Good sources for information are Seat61 and Sofbe.
During the holiday periods, such as Christmas or national holidays, you should buy tickets in advance. Train fares tend to be lower than comparable bus fares, but trains are slower and there are fewer departure times and destinations.
Bus
Local Argentine buses, called colectivos, are notorious for charging down the street and spewing clouds of black smoke while traveling at breakneck speeds. Riding on them is a good way to see the cities and get around, providing you can sort out the often complex bus systems.
Argentina boasts an outstanding short and long-distance bus network. It is common to have food served on board as well as WiFi and alcohol on long distance buses. As an example, the bus ride from Buenos Aires to Mendoza takes about 14.5 hours. You can take the overnight bus and then save on accommodations.
Buses are clearly numbered and usually carry a placard indicating their final destination. Sometimes, identically numbered buses serve slightly different routes (especially in big cities), so pay attention to the placards.
Some city buses operate on coins; pay as you board. In big cities, such as Buenos Aires, Mendoza or Mar del Plata, you must buy transportation cards, purchased at many kiosks. Sube cards can be credited once and used in any of the cities where they are valid.
Taxi & Remises 
The people of Buenos Aires make frequent use of taxis, which are digitally metered and cheap by US and European standards. Outside the capital, meters are common but not universal, and you'll need to agree on a fare in advance.
Remises are unmarked radio taxis, usually without meters, that have fixed fares within a given zone. Any business will phone one for you if you ask.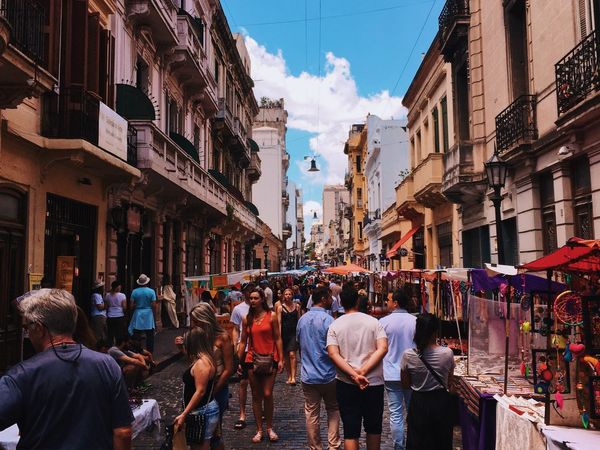 Surrounded by sub-tropical jungle, this polished hotel in a modern building is 15 km from the iconic waterfalls in Iguazú National Park and 14 km from Foz do Iguaçu International Airport.
Streamlined rooms offer whirlpool tubs, complimentary Wi-Fi and flat-screen TVs, as well as sitting areas. Upgraded rooms have minibars and/or balconies. Suites add separate living rooms, 2-person whirlpool tubs and Nespresso machines. Kids age 12 and under stay at no extra charge.
Breakfast and dinner are free. Other amenities include a sleek restaurant, a bar and a spa, plus an outdoor pool with a seasonal bar and jungle views. Bike rentals can be arranged. 
Located in the town that bears his name on the banks of Lake Potrero de los Funes, and 3250 feet above sea level, with an ideal microclimate and only 15 minutes from the city of San Luis. This four-star hotel was especially designed to offer stunning views and it equipped to satisfy the most demanding travelers. 
Hotel Madero reflects the avant-garde expression of modern times. During your stay, discover Puerto Madero, an exclusive neighborhood that gathers the latest trends, setting the pace of the city.
Walk along the dams, find contemporary architecture and enjoy the best of Buenos Aires. Art, design and a unique cuisine combine in our hotel to give you a perfect experience. 
THE HOTEL is located downtown Salta, within easy walking distance to major attractions. The modern tower overlooks 'Belgrano Square', only two blocks away from Salta's main square. 
5 star hotel distinguished by its architectural elegance, quality of service and its commitment to provide experiences with style. It is located in a residential area 3 minutes from downtown Mendoza, around wine shops, shops and restaurants. In addition, 10 minutes away is the wonderful General San Martín Park, which can be accessed on foot.
The "Governor Francisco Gabrielli" International Airport is 15 minutes away by car. The Hotel has free private parking.
For those who need to relax can access the services of our Health Club & Spa, heated pool and gym. Guests can enjoy spacious rooms with panoramic views of the city of Mendoza and the imposing Andes Mountains. 
With its beautifully restored 19th-century Spanish colonial façade, the hotel is one of the most prestigious luxury hotels in Mendoza. Located in one of the Great Wine Capitals of the World, the hotel is situated in the main business district in the center of Mendoza, in front of Plaza Independencia. Surrounded by stunning vineyard landscapes under the Andes Mountains, it is ideal for business and leisure travel.
Loi Suites has been offering hotel services for the last 40 years. Apartments in Buenos Aires, Argentina and in San Pablo, Brazil were the starting point of what then became apart hotels. 
In 2000 the first 5 stars hotel was opened as Loi Suites Recoleta Hotel in Buenos Aires, also offering distinguished rooms for events and excellent international kitchen.
Some years later, Loi Suites Chapelco in San Martin de los Andes, Patagonia and then Loi Suites Iguazú in the jungle started their activities.
Best Restaurants In Argentina
Aramburu bets on the guest experience. The proprietary chef, Gonzalo Aramburu, experiments with sophisticated dishes that reflect his gastronomic philosophy, highlighting techniques of molecular gastronomy, such as: introduction of chemical elements (liquid nitrogen, for example); Foams, air, vacuum production among others.
Aramburu Restaurant presents a tasting menu by steps. The creative vision of the author combines Buenos Aires cuisine with national roots and a renewed menu every season. 
Learn how to close your own empanada using the 'repulge' technique, to order steak your way in Spanish, to prepare your own 'mate' drink. Why not start your night one hour earlier and join the Wine Cocktail Experience? Awaken your senses as you delve into the nuances of Argentina's world-renowned wines.
Next, unlock your inner mixologist and learn how to make three wine-based cocktails, before being let loose to try your hand at making your own. 
i Latina is a latin american cuisine restaurant that offers a 7 course tasting menu, a culinary journey from mexico to patagonia. their  gastronomic approach is the result of years of investigation directed by chef santiago macías, exploring the region's diversity and uniqueness. 
Adrianna is an historian who recently completed her Ph.D. in History at Oxford University. Alejandro, a soils engineer, has been chief winemaker at Catena Zapata since 2002. They share a mutual fascination with the writers Dostoyevsky and Cortázar, a passion for the Hellenic Philosophers (and heirloom tomatoes), a love of used books, live music, and long meals with old friends, and a deep, obsessive dedication to their young families – Adrianna's son Antonio and Alejandro's daughter Maria Giuliana Francesca are the same age.
How to Stay Safe in Argentina
Argentina is an incredibly safe place to backpack and travel – even if you're solo traveling, and even as a solo female traveler. Your biggest worry will be petty theft so don't flaunt expensive jewelry or belongings.
Cell phone theft is incredibly common, and thieves will sometimes literally snatch the phone right from your hand in broad daylight. Just watch your stuff at all times and lock your bags on overnight buses.
Always trust your gut instinct. If a taxi driver seems shady, stop the cab and get out. If your hotel is seedier than you thought, get out of there. Make copies of your personal documents, including your passport and ID.
The most important thing you can do is to purchase good travel insurance. Travel insurance will protect you against illness, injury, theft, and cancellations. It's comprehensive protection in case anything goes wrong.
Our articles may contain affiliate links. We may get paid a small commission when you use our links with no additional cost of your part! See our Privacy Policy page for more details.