From biblical times to the present day, few places on earth continue to stir up passion in the way that Israel does for locals and travelers alike. With all the good this country brings to tourists, it has also attracted turmoil, as Israel has always been a politically sensitive and controversial country.
Israel is home to the well-known Mount of Olives, the biblical Sea of Galilee, and to the ancient port of Jaffa, allowing tourists to view sites that are teeming with religious significance. Even with that being said, nothing can compare to the holy city of Jerusalem.
Whether you are searching to find the beauty of its hills and valleys, the ghostly but tranquil waters of the Dead Sea, the multi-colored canyon of Makhtesh Ramon, or the antique buildings and pathways in Nazareth and Jerusalem, Israel has it all. If you aren't too busy sightseeing, there are also plenty of ways to relax here as well, and excursions can range from bars and beaches of Tel Aviv and Haifa, the wineries of Galilee, and the luxury resorts of Eilat.
Tel Aviv, which is Israel's commercial and administrative city, offers visitors glistening skyscrapers, bustling streets, sandy beaches, contemporary art galleries, excellent restaurants, and friendly inhabitants.
Israel's landscapes are also equally as diverse as its cities. Mountains, deserts, and fertile valleys can all be found in this hidden part of the Middle East. While the Dead Sea, Red Sea, Sea of Galilee, and Mediterranean coastlines are found here, everything from unique geological exhibitions to seaside resorts offers experiences for every kind of traveler.
This Israel travel guide will allow you to look beyond the headlines and see past the politics that constantly surrounds this country. If you allow yourself to have an open mind and travel here, you will be blown away by the kindness of the people and the warmth of the Israeli sun.
Language
Hebrew and Arabic are the official languages of Israel. Other languages that are commonly spoken here can include English, French, Hungarian, Polish, Russian, Spanish, and Yiddish.
Currency
Residents here use the New Israeli Shekel as their main form of currency.
Climate and Recommended Time to Visit
There is no easy answer as to what time of year is best to visit Israel and will depend completely on what kind of trip you are looking to take. Below we will break this answer down more.
The high season happens during the months of July and September because Jerusalem and the desert regions have dry climates, making them relatively pleasant in the hot summer months. On the other hand, the capital of Tel Aviv is most humid around this time. Eilat and Tiberius are known to suffer from extreme temperatures in the months of July to September, but can also be the perfect place to enjoy the warm waters and amazing hotels.
During the low season, between December to February, the north is chilly and downright cold, especially at the higher elevations.
Israel customarily has two seasons which are summer and winter. Cities that are found along the west coast, which include Haifa, Netanya, Tel-Aviv, all experience a Mediterranean climate with long, hot summers and mild, stormy winters. Also, it's common knowledge to expect around 8-12 inches of rain per month from November to February.
Top Attractions and Must-See Sights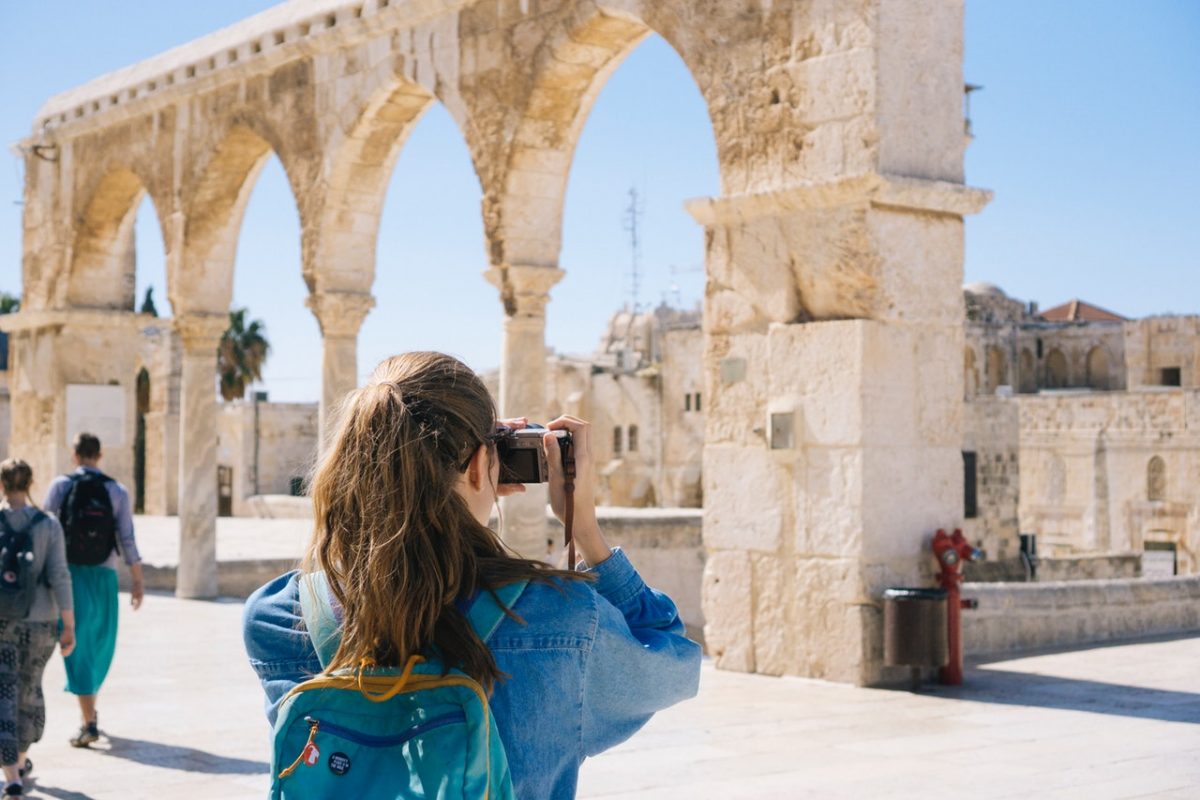 Jerusalem's Old City
Exploring the endless and winding streets in the quarters of the Old City should be on any traveler's Israel bucket list and here's why. In one square kilometer of these twisting streets and alleys,  is home to the holy sites of the three main monotheistic faiths because Jerusalem's Old City is the place where history has always happened and is still one of the only places where priests and monks commonly get into physical arguments. Among these streets, there is amazing food and countless secrets, for those willing to brave it's maze of shaded paths.
The exterior wall of the long-destroyed Jewish Temple, known as the Western Wall, is one of Judaism's most holy sites. This site is so holy that ultra-Orthodox Jews will not even attempt to step beyond the wall, to where the temple actually sat, out of fear of desecrating the land.
The Dome of the Rock, which is located next to the Al-Aqsa Mosque within the Temple Mount complex, is one of Islam's holiest sites. It is worth noting that visitors should view this site on Fridays, and all women need to dress modestly (i.e. long below the knee skirts and no cleavage or exposed shoulders).
This mountaintop fortress in the Israeli desert was once known as the last holdout for the members of the Jewish revolt against the Roman empire. Unfortunately, their fate was a bitter one, and after a lengthy siege, they decided to take their own lives rather than surrender. Apart from this devastating bit of history, visiting the site is anything but depressing.
The notable and famous fortress is situated near the Dead Sea and is certainly one of the top must-sees in Israel. You can choose to walk the snake path or ride the cable car to ascend to the top. If you want to watch the sunrise atop the fortress, it's best to try one of the sunrise tours or even a yoga sunrise tour for a once in a lifetime way to start your day!
Megiddo
Located in the Lower Galilee Region, this ancient city is renowned for its importance in history, and it is a direct reference to Armageddon. Megiddo is situated in the northern entrance to the Wadi Ara, which is known as the area that connects to the Jezreel Valley.
Independence Hall Tel Aviv
If you are spending a day in the capital city of Tel Aviv, why not stroll down Rothschild Boulevard and make a stop at the Independence Hall? This striking site is where the Israeli Declaration of Independence was signed.
Church of Nativity
My travelers make time to visit this prominent site located in Bethlehem. This church contains the grotto where Jesus was born and continues to be worshipped and held in high adoration to Christians. Nonetheless, this church is a special site for all travelers, regardless of religion.
Ein Gedi Nature Reserve
The natural beauty and wonder that can be found in Ein Gedi make it a must-see attraction. This reserve acts as a great escape for the day and gives all visitors the opportunity to hike and explore the beauty of Israel.
Another great spot for family fun, yet a place that can be enjoyed by travelers of all ages, is a park that houses the most extensive group of animals in the Middle East. It is also a great spot to relax and have a picnic in the park on a nice summer day.
This impressive geological formation located north near the Lebanon border offers breathtaking views of the creatures created below in the grottoes. It's best to make a day excursion of it and spend the money on a tour to view the northern region of Israel.
Bahai Gardens
While up North, be sure to stop in Haifa to visit the Bahai Gardens. The Hanging Gardens of Haifa are an absolute gem. The gold-domed Shrine of the Bab sits in the middle of the gardens, followed by tier after tier of geometric flower beds, immaculate lawns, sculptures, and fountains waterfalling down the slopes of Mt Carmel. This site offers pilgrims and tourists alike a sense of incredible serenity.
Whether you come for the view or come to learn about the faith, all that's important is that don't miss it.
Acre's (Akko) Old City
The narrow alleys, domed mosques, and arranged caravanserais of Akko's old city will transport you to the era of the Ottoman empire, allowing you to step underground, bringing you back to the time of the Crusaders. Back in the day, when this port city was known as the richest in the eastern Mediterranean, Marco Polo stopped here on his way to China.
This wondrous old city offers the best of the old and new world, packed with great restaurants rested on its seaside cliffs, with world-class hotels placed among the fun that a classic Arabic market offers.
Jaffa's Old City and Old Port
One of the world's oldest port cities, Jaffa, is said to be one of the best parts of Israel. Check this site out and head to its port for great sea breezes and fresh fish.
Mahne Yehuda (Jerusalem Markets)
Jerusalem's central market is a bustling middle eastern bazaar offering tourists with the best local delicacies, but only for those who know how to find them. If you're brave enough, take a chance and get lost in this great market and experience what the locals do.
Tel Aviv's beaches
The abundance of beautiful beaches in Tel Aviv needs no introduction and continues to remain as some of Israel's most famed and popular tourist attractions. All these beaches offer visitors the option of grabbing a spot on the sand or on a sun lounger, making it easy to watch sunbathers, swimmers, surfers, and sailors enjoy the clear waters.
You can add to your visit by choosing one of the local bars or restaurants on the roadside to bring food and beers straight to your chair, allowing you to enjoy some local options. To finish your trip, you can wait until evening falls and do as the locals do by sinking a few ice-cold Gold Stars as the sun sets over the cozy, deep-blue waters of the Mediterranean.
Eilat's Barrier Reefs
The resort town of Eilat lies on the southern tip of Israel. Perched on the head of the Red Sea peninsula, its waters unlock the view of Egypt to the south and Jordan to the west. On a good day, Saudi Arabia is visible in between them and across the water.
Dead Sea
When heading to this destination, you will pass a sign off the road reading 'Sea Level' and as you continue your drive downhill, you will finally be able to catch glimpses of the cobalt-blue waters of the Dead Sea, which is known as the lowest place on earth.
The Dead Sea is said to have healing powers, and its mud is supposed to help revitalize your skin. So, if you're willing, you can take a splash in the murky but mineral-rich waters, engrossed in high-grade mud, where selfies are mandatory.
Sea of Galilee (Kinneret)
Before Judaism and Christianity became separate religions, Jesus and his earliest followers lived among the Jews of the Sea of Galilee. Lake Kinneret, also called the Sea of Galilee by Israelis, is the site where Jesus is said to have walked on water. It's also Israel's main water reservoir and a favorite tourist attraction for locals, who can regularly be found basking along its beaches.
A cool perk of visiting this location is that there is a remarkably well-preserved wooden boat from the time of Jesus on display at Kibbutz Ginosar.
Golan Heights
The Golan Heights, on Israel's northernmost tip, offers some respite from Israel's famous heat.
From the towering Nimrod Fortress, the 'Galilee Panhandle' flows out before you like a topographical map. The looming flanks of Mt Hermon, snow-capped well into spring, dominate the view. The Golan Heights have recently become popular for all the wrong reasons as some lively 'war tourists' visit here to safely view the fighting in Syria, that is raging just across the border.
Hikers can take on the alpine peaks of Mt Hermon, or even follow the cliff-lined valley of the Banias and Yehudiya Nature Reserves on their way to the Jordan River and the Sea of Galilee.
Caesarea
Caesarea is one of Israel's most prosperous communities, but the adjacent national park offers some of the most exciting ruins to be found in Israel. Built by Herod the Great at around 25 BC, the remains of this port city include the ruins of a hippodrome, a Roman theatre, an impressive collection of Crusader-era fortifications, a temple, and an imperial channel. It also offers an astounding view of the old harbor, which was once the largest on the eastern coast of the Mediterranean.
Nazareth
The village that is most commonly known as the place where Jesus grew up has also grown up, becoming a bustling Arab city. In the Old City, narrow alleyways are graced with churches celebrating the Annunciation and other New Testament events.
A new life of restaurants has made Nazareth a star in Israel's food-loving environment, alongside delicious old-time specialties, served with traditional Arab hospitality. Here you can sample East-West 'fusion' dishes loaded with fresh local herbs and artichoke hearts, or opt for the wild Galilean pine nuts with chopped beef.
Makhtesh Ramon
Jerusalem is often described as 'ancient' but is now known as a genuine, yet alien city, to the region when compared with this extraordinary counterpart located in the midst of the Negev desert. An asymmetrical canyon that owes its existence to 200 million years of erosion, this noble gash in the landscape features pink-hued rock formations, a multicolored sandstone floor studded with ammonite fossils, and local wildlife surrounding it. Makhtesh Ramon is one of Israel's most underrated but compelling attractions.
Air
Ben Gurion International Airport (TLV), located in the outskirts of Tel Aviv, welcomes roughly 15 million passengers a year and is considered the country's main international airport. With the high volumes of tourism this airport receives, TLV is legendary for its high levels of security.
If you are flying on Israel's national airline, you can anticipate a taste of these heightened security measures, even before boarding your outbound flight from New York, Chicago, Boston, Los Angeles, or any other international departure point. Women traveling alone are often subject to special scrutiny, and even being of native descent will not relieve you of questioning. The examination may feel aggressive or even intrusive but, as with any encounter by airport security, it is best to remain composed and cooperative, answering all questions truthfully.
Arkia Israel Airlines, the country's second-largest airline, covers domestic and international flights, that operate mostly seasonally, from Europe, Rhodes, Paris, and Helsinki.
While in-country, most tourists get around via car or bus, with an occasional domestic flight if you find yourself short on time and wish to visit Eilat, Israel's southernmost city. The flight here, from Tel Aviv, takes just an hour, as compared to a four-hour bus ride.
Train
Israel Railways consists of a comfortable and convenient network of passenger rail services. All details on departure times are available on their website. Make sure you take into account that these trains tend to run late, especially on Sundays and Thursdays, and do not run from mid-afternoon Friday until after sundown on Saturday. Return tickets are 10% cheaper than two one-way tickets, and children aged five to 10 get a 20% discount. Unlike buses, Israel's rail system is wheelchair accessible, which is ideal for those with disabilities.
Israel Railways oldest and most scenic line links three Tel Aviv stations with stations found in southern Jerusalem. The systems heavily used mainline runs along the coast at least twice every hour, offering passengers with incredible views of the Mediterranean.
Bus
As of January 2019, Israel made a large change countrywide, to remove cash from bus transportation, and solely utilize the Rav-Kav card. This card comes in two versions, one being personalized and containing your picture on it with a required application, and an anonymous version, which is sold at all stations and by drivers. The second option is transferable but qualifies you for limited discounts. The good news is that options can both get you around 20% off all fares, but the bad news is that at present, you need a separate Rav-Kav account for each bus company. Like many advanced cities, reloadable bus cards are used to promote safety and efficiency when traveling.
Local buses will pass by almost every corner of the major cities, but if you don't read Hebrew, then figuring out the bus routes could pose a challenge. This can be fixed by asking locals or any passing bus driver for assistance.
Almost every town and village offers bus services at least a few times a day, except from mid-afternoon on Friday until Saturday in the late afternoon or evening. During these times, the bulk of intercity lines are out of operation. This is constantly changing, and more cities are now operating Shabat lines.
Israel no longer has a bus duopoly, which was between Egged and Dan organizations, diving the country between the two. Now, there are now about 20 companies, including the two listed, that compete for routes in Israel.
Bus companies you're likely to run across include:
The only bus tickets that need to be, and can be, ordered in advance are Egged tickets to and from Eilat. These tickets can be reserved up to 14 days ahead via www.egged.co.il, by a smartphone app, or by phone (dial *2800 or 03-694 8888).
Car
Highways and city streets found in Israel are modern and extremely well maintained, with most signage being written in English. The only helpful tip that we suggest is to become familiar with roundabouts and know that speeds and distances will be indicated in kilometers rather than miles.
In most places, street parking is free unless otherwise indicated by a "no parking" sign or a curb marked with red or yellow paint. If you run into a curb with blue markings, you must feed the meter with coins or credit cards.
To drive a vehicle, all you need to present is your regular driving license because an international driving license is not required. Getting your own car allows you to drive at your own pace, stop in out-of-the-way B&Bs, get lost along back roads, and in a short amount of time cover a lot of ground if necessary. If you are only staying in the main cities, then it doesn't make much sense to have a car because parking can be a huge hassle during peak tourism times.
Rental agencies are found in almost every city, leaving you no problem finding a car any time of day. Rental companies include the following:
Car hire with insurance and unlimited kilometers will cost as little as 100 NIS per day. Israelis, unlike tourists, have to pay VAT/sales tax, starting at 17%, but luckily, some online sites offer significant discounts.
If you are picking up a rental car at the airport, be aware that there's a surcharge for airport pick-up. If you get parking or traffic tickets with a car rented from the airport, the rental company may also charge you a handling fee of 60NIS. Additionally, some companies will also require that renters be at least 25 years old.
Israel has three toll roads:
Route 6 (Kvish 6), which runs up the center of the country for 140 km, will send all tolls to car owners on the basis of a national database, using their license plate numbers. Some rental agencies charge a premium for paying these tolls and can cost users up to 60 NIS. The only way to avoid this type of toll is to personally pay the charge via the website.
Carmel Tunnels (one/two sections 7.50/14.90 NIS) runs under Mt Carmel, south of Haifa. Payment can be made in cash or by credit card.
Fast Lane (Nativ Mahir) is a 13 km express lane from Ben Gurion Airport to Tel Aviv. Tariffs will vary in price based on traffic conditions, meaning the worse roads are, the more you pay.
Road Rules
Similar to other countries, vehicles drive on the right-hand side of the road and seat belts are required at all times. Unless you have hands-free accessories or Bluetooth capabilities, using a mobile phone while driving is illegal and subject to a possible fine of 1000 NIS.
As stated before, most road signs are marked in English, Hebrew, and (usually) Arabic, so be prepared for some quirky translations. The best way to navigate in Israel is by using WAZE or Google Maps, which both work extremely well if you have an international mobile plan.
Taxi & Ridesharing
Sheruts (sheh-roots) is a useful way to get around while exploring cities. These vehicles, which are often  13-seat minivans or busses, run on a fixed route for an established price. They're much like a bus, except for the fact that they don't have pre-set stops. These buses will begin each route from a recognized taxi stop and will leave only when they're full. Luckily, wait times are only around 20 minutes maximum.
Taking a non-shared taxi can be very convenient but, at times, a bit of a hassle due to some unscrupulous overcharges set for tourists. The best way to avoid getting ripped off is to sound as confident as possible when giving the street address. It's always in your best interest to use the meter, so make sure it is reset to the starting price after you get in.
Many locals use the mobile phone app Gett which is offered for Android and iPhones, allowing users to order and pay for taxis throughout Israel. 
Boat
Ferries connect old Akko's marina with Haifa port and run services twice a day on weekdays and three times a day on Saturday. This journey takes 45 minutes depending on sea conditions.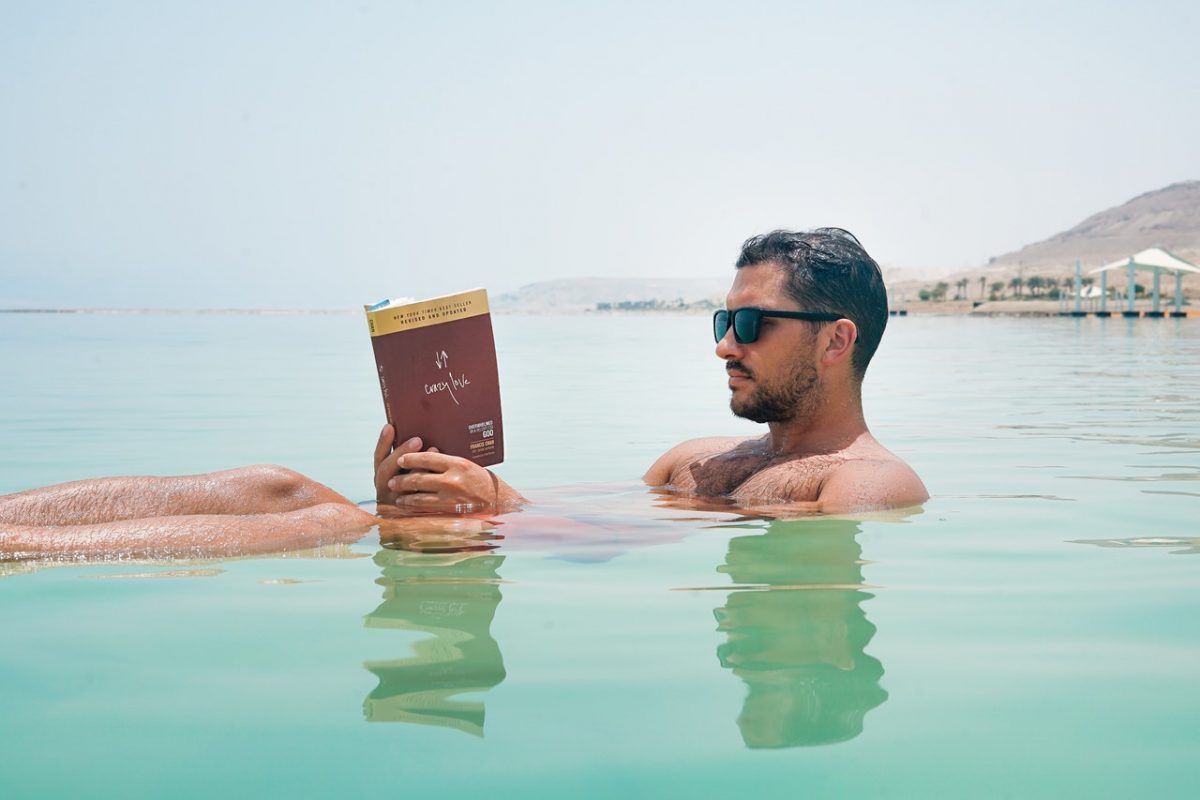 Set in the picturesque town of Zikhron Ya'aqov in Northern Israel, this astounding complex was designed by local architect Yaakov Rechter in the year of 1968. At first, this complex acted as a sanatorium but was later transformed into a center for the arts and a boutique hotel in 2005. This complex offers various amenities such as a concert hall, 8,073 square feet of gallery space, a spa, restaurants, and an indoor and outdoor pool.
Elma has 95 modern rooms and cottages available, each with original artworks, natural oak furnishings, and stunning views of the Mediterranean. Additionally, this hotel gives guests a versatile event schedule including opera shows, concerts, and plays.
Mitzpe Hayamim is located in Israel's Galilee region between the artist colony of Rosh Pina and the holy city of Safed (Tzfat). The hotel offers countless elegant rooms and suites, extensive spa treatments, a swimming pool, an organic dairy and vegetable farm, shops, orchards, streams, and two famous restaurants. Many rooms have an on-suite balcony whereas others have allowed access to the hotel's gardens or give views of Lake Kinneret and the Golan eights.
Just off Rothschild Boulevard, in the heart of Tel Aviv, this boutique hotel offers guests Art Deco luxury and style. There are 12 guest rooms over two floors, all decorated in elegance with dark wood flooring, whitewashed walls, and marble bathrooms. The hotel's restaurant is widely regarded as one of the finest dining spots in the city and is home to a superb bar that serves a curated list of classic cocktails.
Mamilla Hotel, both modern and luxurious, lies five minutes from the Old City. The rooms are modern and chic, loaded with pale wooden floors, crisp white linens, and large windows that let in plenty of light. Guests can choose to have meals at the various dining spots this hotel offers. If you are looking for some pampering options, don't miss out on the Akasha Holistic Wellbeing Centre, which offers Turkish hammam and hydro treatments in a watsu pool.
Built on 12.5 acres, with dramatic views of the 24-mile, 1,300-foot-deep, natural phenomenon known as the Makhtesh Ramon, sits a hotel featuring 111 private villas. These villas are all designed to maximize the spectacular views of the desert and made to blend in with the surroundings. All the rooms have private entrances, and 39 rooms also host private pools. Some of the top-floor balconies have views of the desert and the crater.
This special Spa Hotel is nestled in the middle of the Carmel Forest, located just south of Haifa. This hotel is the ideal place to recharge and renew, allowing you to quickly forget about the hustle and bustle of city life.
The resort has a beautiful outdoor swimming pool, wet and dry saunas, a Turkish bath, and over 60 different spa treatments to choose from, offered by some of the best masseurs in Israel. Guests have a wide choice of activities to partake in, including nature walks, aerobics, yoga, and meditation.
Snuggled in the hills of Jerusalem, around 20 minutes away from the Old City, lies the beautiful Cramim Resort and Spa. This resort offers close to 155 rooms or suites, indoor and outdoor swimming pools, a sauna, a hot tub, and a Turkish Bath with 26 spa treatments that guests can enjoy. On top of this, the Cramim resort and spa has an excellent restaurant that specializes in dishes featuring local produce.
Best Restaurants In Israel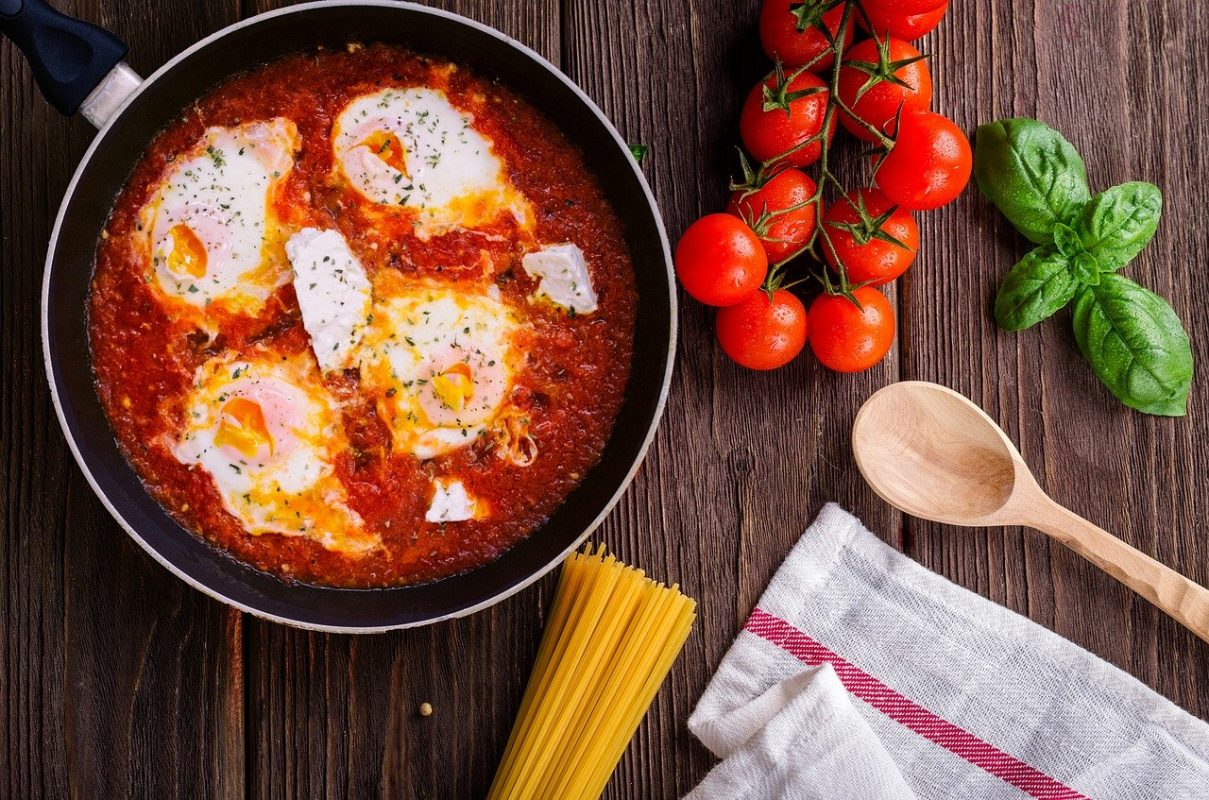 Found high above the city, the Rooftop Outdoor Lounge & Restaurant welcomes the fresh Jerusalem breeze and allows guests to enjoy its magnificent view of the Old City. No matter what your reason for stopping in is, the Rooftop is a place to remember and experience time and time again.
With a large and varied menu providing both lunch and dinner options, the Rooftop features fresh and natural ingredients that are implanted in simple cooking. Dishes can range from grilled meat and fish, accompanied with fresh salads and pasta, to a selection of mouth-watering desserts.
Minna Tomei restaurant is a chain, consisting of three branches, all maintaining the high quality, flavor, and unique atmosphere of the Far East. Minna Tomei's kitchen is based around five cuisines, all inspired by the five markets of the Far East, so similar yet so different.
Vivino, commonly known as Italy's culinary embassy in Israel, is an enchanting place where families and friends can gather to eat well, drink and savor life.
Hanamal24, a restaurant owned by chef Ran Rosh, is located in the new and evolving entertainment district of Haifa. This eatery offers guests a perfect combination of gourmet food, spectacular Tuscan interior designs, and top of the line professional services.
The restaurant is designed as a Tuscan villa, with beautiful private rooms, each creating a different atmosphere for food lovers.
Uri Yirmias, which is known as an explorer and autodidact experienced chef is the owner of Uri Buri restaurant. This place is located In a simple Ottoman building, residing near ancient Acre's beach line.
Uri Buri restaurant has been providing visitors, throughout the past 20 years, with different kinds of brilliantly prepared fresh fish and seafood dishes. Now, these celebrated dishes are served with more than 100 different kinds of hand made Israeli wines.
How to Stay Safe in Israel
Because of bad-periods in recent history, Israel has advanced methods in place to ensure public safety, which works incredibly effectively, ensuring that the country remains safe on a day-to-day basis. Generally, Israel is a pretty safe place to travel; fortunately, violent crime against tourists is extremely rare.
In reality, all of Israel is safe no matter what is portrayed on news networks. Nonetheless, there are small regions of Israel, such as the places bordering the Gaza Strip, that provide travel warnings to tourists. But, the most common tourist attractions are located far away from these regions and are safe on a daily basis.
It's best to be careful when visiting the bordering regions, particularly those nearby to Syria and Lebanon, or even between Israel and the West Bank. Keep your eye on the news and don't be afraid to ask your hotel or hostel for advice. Similar to most places, it's smart to avoid demonstrations, particularly in Jerusalem because it's common for riots to quickly form. If you are asked about the political situation, be aware that feelings run high and discussions can quickly get heated, so it's best to keep your mouth shut.
Our articles may contain affiliate links. We may get paid a small commission when you use our links with no additional cost of your part! See our Privacy Policy page for more details.