The ex-Soviet Republic of Tajikistan is a truly wild country that you don't want to miss in your Silk Road journey.
The term 'predominantly mountainous' doesn't do justice to a country where over 90% of the land is upland. This fact of nature has given Tajikistan a precious advantage over its neighbors, namely some of the most inspiring, high-altitude landscape in the world.
Within an hour of Dushanbe lie multi-hued lakes, peaks that beg to be climbed and high passes that thrill even reluctant travelers.
Home to the Pamir range, one of highest mountain ranges in the world, the mountains of Tajikistan attract the most adventurous travelers, especially those wanting to drive the M-41, or Pamir Highway, an impressive road and architectural masterpiece that goes through some of the remotest and most beautiful mountain scenery in Central Asia.
With tourism increasing year by year, the country is daily becoming more prepared to receive international travelers, but for visitors tolerant of a few travelling hardships (outdoor loos, cold water, potholed roads), the country more than compensates with a rare glimpse into life lived on 'The Roof of the World'.
Use this Tajikistan travel guide, including top Tajikistan travel experiences, tips for travel in Tajikistan, plus tips on staying safe while you are there.
Language
 Tajik, Russian, Uzbek
Currency
Somoni (TJS).
Climate and Recommended Time to Visit
The best time of year to visit Tajikistan is largely dependent on what you plan to do. With 300 sunny days a year it won't be easy to pick a wrong time to visit, although the sweltering temperatures of around 40ºC in the summer months (June-September) don't suit everybody.
The lower lying cities such as Dushanbe, Khujand, Kulab, and even Khorog can be downright scorching hot in summer.
Winter temperatures between November and February hover around freezing in the capital but can plunge to between -20 and -40º C in the Pamirs. Some mountain passes are closed at this time. Winter can be a great time to visit for those wanting to ski Tajikistan's nearly untouched mountains
The best seasons are spring (March – May) and autumn (September-October). Spring is mild but wet and avalanches and landslides can leave roads impassable. Autumn is also mild and is perfect for trekking.
Fall is the best time to visit cities as temperatures start to cool down in September and steadily drop through October. Trekking is still possible and quite beautiful in fall, although October can get quite cold toward the end of the month and snow can be expected at higher elevations.
Top Attractions and Must-See Sights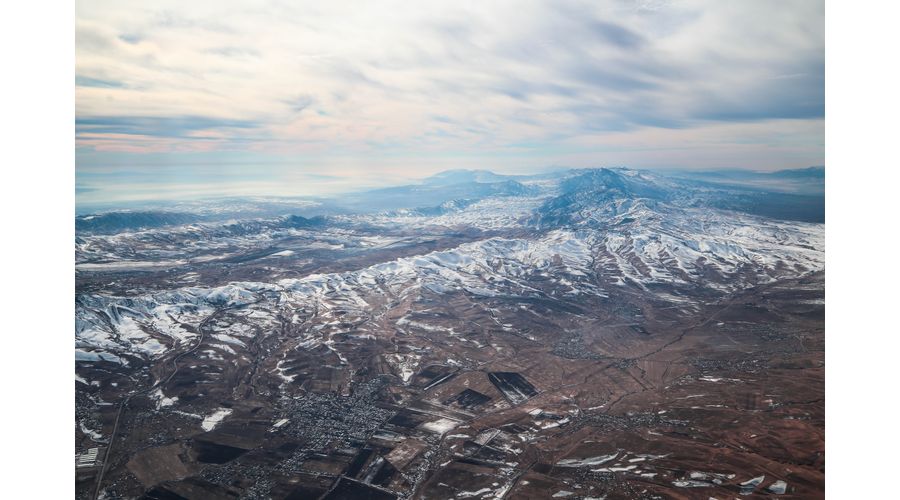 The Pamir Highway (M41)
The Roof of The World, or 'Bam-i-Dunya' as the Pamiris call it.
The Pamir Highway is the most popular reason people come to Tajikistan. This is the mother of all road trips.
The Pamir Highway actually extends from Mazar-i-Sharif, Afghanistan, makes a quick ben into southeastern Uzbekistan, traverses Tajikistan from west to east to north and then terminates in Osh, Kyrgyzstan.
The main stretch of the Pamir Highway most tourists travel on is between Dushanbe and Osh. This road trip will take you through high altitude passes, Pamiri and Kyrgyz villages, jagged mountains, crystal clear lakes, and even give you glimpses into the Pakistani Hindi Kush and rural northern Afghanistan just a mere few meters across the Panj River. It also provides access to many treks into the Pamirs ranging in difficulty from easy to hardcore mountaineering.
Expect to pay in the range of 0.70¢-0.90¢ USD per kilometer for a Landcruiser or Pajero with driver.
The cheapest way to do this trip would be, of course, cycling or walking if you're really determined.
If a private 4×4 even split amongst travelers is out of your budget and you aren't up for a looooong bike ride or walk, the next cheapest option is to go by means of shared taxis. Shared taxis will be a fraction of the cost of a Landcruiser of Pajero.
The Wakhan Valley
Many include the excursion through the Wakhan Valley as an alternative route on their Pamir Highway trip. From Khorog, rather than follow the true M41 through the Ghunt Valley toward Jelondy and Bulunkul, you will head south to the beautiful Tajik Wakhan Valley and meet back up with the M41 via the Khargush Pass near Bulunkul.
The Wakhan Valley follows the Afghan border through some truly amazing scenery with glimpses of the ice-capped Hindu Kush forming the natural border of Afghanistan and Pakistan across the Pamir River, which forms the natural border between Tajikistan and Afghanistan.
You will pass through the picturesque villages of Ishkashim, Namadgut, Darshai, Yamchun, Yamg, Vrang, Zong, Langar, and finally Ratm as you travel along the valley.
At every turn there's sights your eyes will be glued to, but to name a few places to see in the Wakhan there is: Garam Chashma (hot spring), Qaaqa Fortress, Darshai Gorge, Yamchun Fortress, Bibi Fatima (hot spring), Vrang's Buddhist Stupa, and so many more.
Dushanbe
This is the bustling capital of Tajikistan and a likely entry point for those flying into the country. There are a number of attractions around the city including: The World's Tallest Flagpole, The World's Largest Teahouse, The Green Bazaar, Rudaki Park, and more.
Khorog
This is the largest city in the GBAO region and home to most of Tajikistan's Ismaili population- Ismailis are Shia and known for their very progressive interpretation of Islam. Khorog is a great jumping off point for many adventures in the Badakhshan, making arrangements if you plan to travel across the border into Afghanistan. Make sure to spend an afternoon at Khorog's Central Park, where you'll find a large swimming pool, carnival, walking paths, a couple chaikhanas, and home to the PECTA office.
The Tajik Fergana Valley
Khujand is the main city in the Tajik Fergana Valley with enough sites to keep you busy for a couple days. Make sure to visit the bustling Panshanbe Bazaar, Sheikh Massal ad-Din Mausoleum & Complex, the ancient Citadel & Kamoli Khujandi Park, and the tallest Lenin Statue still standing in Central Asia.
Lake Sarez
This large lake sits smack in the middle of Tajikistan and only exists because of disaster. In 1911 a magnitude 7.4 earthquake shook down a mountain face that crushed the villages of Usoi and Sarez, naturally creating the Usoi Dam. This dam blocked off the Murghab River and began to fill the valley.
This is a beautiful lake in remote Tajikistan, but you should have a guide and permit before visiting.
Karakul
Just north of the Ak-Baital Pass is Karakul (sometimes spelled Qarakul), Tajikistan's largest lake sitting alongside the village of the same name. Karakul is believed to be a crater formed by a meteor impact about 10 million years ago, that is now a salt lake, but still freezes in the winter.
Attempts are being made to declare Karakul the highest navigable lake in the world, beating out Lake Titicaca in Peru/Bolivia.
Bartang Valley
The Bartang Highway is a wild adventure for anyone wanting to explore into the remote Bartang Valley in the Western Pamir. The most popular excursion along the Bartang Highway is the short and gentle trek to the beautiful village of Jizeu. From KM 23, cross the suspension bridge across the Bartang River and follow the trail for about 2 hours to reach the lower village of Jizeu.
The trek to the wildly remote Khafrazdara Valley & Grum Grijmailo Glacier begin from the quaint village of Pasor, as well as the start of the journey to Lake Sarez from the village of Barchidev.
Other stops along the Bartang Highway include: trekking around Basid & Badara, the adorable village of Savnob, going beyond Jizeu into the Ravmed Valley, and more.
Zorkul
Zorkul is a large lake and nature reserve that sits right on the Afghan border near to the Khargush Pass and Keng Shiber. North of Zorkul back towards Shakhty are grand Neolithic cave paintings. There are several treks that can be done in the Zorkul area.
Alichur
Alichur is a village of several white-washed rectangular buildings just off the highway of predominantly Kyrgyz families. There are several guesthouses here marked with signs as well as stolvonaya- meaning canteen. The locals in Alichur are really friendly and will likely come hang out while you wander the village. There are many yurts that sit just off the highway around Alichur and along the highway nearby, and you'll likely even see people out herding yaks in the pasture.
As far as must-see sights in Alichur there aren't many. There is a mosque in the middle of the village, and there are a few treks that can be started from Alichur to Zorkul and toward the Bazardara Valley.
Madiyan Valley
Madiyan Valley is reachable from the Pamir Highway, where you'll head west down a dirt track just south of Murghab. There is a settlement named Ak-Tal in the valley that has lush green sceneries and trees along the river. Continuing deeper into the valley you'll eventually reach Madiyan hot springs, but will require you to cross the river to reach them.
For those looking for a trek, you can trek up and over the Gumbezkul Pass to connect with the Pshart Valley that is located just north of Murghab. Madiyan Valley sits within the Tajik National Park, so you are supposed to have a permit on you.
Best Hotels In Tajikistan
This unassuming hotel with a colorful exterior is 5 km from the National Museum of Tajikistan and 10 km from Dushanbe Airport.
The casual rooms, some with balconies, offer free Wi-Fi and flat-screens, as well as desk areas and minifridges. Upgraded rooms add whirlpool tubs. Stylish suites provide separate living rooms.
Free perks include parking, an airport shuttle service, and breakfast, served in a casual restaurant. Other amenities include an indoor pool and a gym, plus sauna and steam rooms. There's also a quirky lounge, a garden with pagodas, and meeting space, plus karaoke. Loaner bikes are available (fee).
Located in Tajikistan's capital city of Dushanbe, Hilton Dushanbe hotels' location on Ayni Street is just 7 minutes from the airport and within easy reach of government offices, businesses and popular attractions. Experience exceptional hospitality, spacious rooms and upscale amenities within walking distance of significant historical sites, beautiful monuments and tranquil gardens and parks.
Located in the heart of the commercial and business part of the city. You will be surrounded by a warm and pleasant atmosphere from the moment you arrive to the hotel. Hotel Shumon staff will endeavor the best efforts to make you feel comfortable in the elegantly decorated rooms, and your stay at the hotel will be unforgettable! 
Whether you're a tourist or traveling on business,  4 star ATLAS Hotel is a great choice when staying in Dushanbe. Nestled in the heart of Dushanbe, it is well connected to all the city's business and top tourist destinations.
The atmosphere in the hotel is warm and welcoming with an air of elegance and charm. Supermarkets are accessible to the hotel. Banks and foreign exchange facilities are within reach. The 24-hour staff will get you anything and everything you need, be it chocolates with your coffee or ticket for Opera ballet.
Best Restaurants In Tajikistan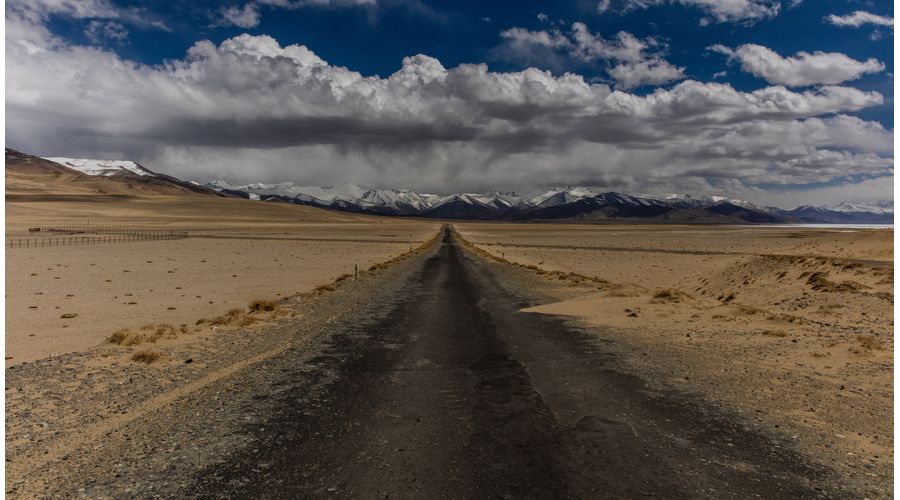 Al Sham
Al Sham features some of the very best Arabic and Middle Eastern cuisine in the capital. The interior features wood-crafted walls with traditional Arabic characters etched into them, while the exterior offers outdoor terrace seating. Arabic music plays in the background while diners enjoy a variety of meze, grilled meats and kebabs. Belly dancers often provide entertainment in the evenings. Diners here can expect to experience true Arab hospitality, from the service to the cuisine.
Chaykhona Rokhat
Known as a Dushanbe classic, Chaykhona Rokhat was constructed in 1958, when Tajikistan was still a republic of the Soviet Union. The restaurant is a combination of Soviet-era and grand-Persian style influences, and is a favorite spot for drinking tea, a locally brewed Sim-sim beer, or indulging in some local cuisine.
Sim-Sim Restaurant
Sim-Sim is the locally brewed Tajik beer and the brewery's restaurant is located just outside the main drag of the city center. Traditional dishes are served here including plov or osh – pilaf rice – with shredded carrots or turnips and pieces of meat, usually lamb or beef. Diners can enjoy Sim-Sim and smoke hookah on the patio overlooking Varzob River while listening to local tunes.
How to Stay Safe in Tajikistan
In summer 2018, 4 cyclists traveling across Tajikistan were murdered in Danghara, an area relatively close to Dushanbe. ISIS claimed the attack.
That accident triggered a big concern among many travelers and the Tajiks are concerned that it might affect their tourism negatively.
This unfortunate event, however, has been a one-off thing and we think that it shouldn't affect your decision to travel to Tajikistan.
The corruption in Tajikistan is a well-known fact and some of these police officers also try to rip off foreigners but luckily, as tourists, there is not much they can do to you unless you are credulous and believe their lies.
Common scams include policemen telling you that there is a problem with your Tajik visa or making you pay an entrance fee to a place that, obviously, doesn't require an entrance fee.
 Aside from that, Tajikistan is a safe country with very low crime rates. So stay alert and if possible, travel with a local.
Our articles may contain affiliate links. We may get paid a small commission when you use our links with no additional cost of your part! See our Privacy Policy page for more details.