With its slow pace, long sandy beaches, lush rainforests, stunning waterfalls, and great music scene, it's easy to see why visiting Jamaica is so popular.
This Caribbean island has plenty to offer travelers of all kinds – from those seeking resorts, a party scene, a relaxing holiday, or a more local look at the culture.
Jamaican culture can be a daunting subject for foreigners to understand, but ultimately it's a matter of appreciating this great green garden of a land and how its cyclical rhythms set the pace of so much island life.
From great scuba diving and snorkeling straight to caving or simply taking your hiking boots to explore the remote crags and forests of this crumpled landscape. You don't even need to be as fit as Usain Bolt to enjoy the hike through lush mountains to the top of Blue Mountain Peak.
Like many aspects of Jamaican culture, the food is somewhere between the Old and New Worlds. African spice rubs have evolved into delicious jerk, while yam, rice and plantain form the basis of rich stews, and fish abound in local waters.
Throw in the astounding array of tropical fruits that seem to drip from the trees, and you can see how the Jamaican cultural story retains its original voice while adapting to the setting of the Caribbean.
Jamaica is the Caribbean country that comes with its own soundtrack. Groove to its singular rhythm as you explore the Jamaica travel guide we compiled for you.
Language
English, Patois (pa-twa)
Currency
Jamaican dollar (J$), US dollar (US$)
Climate and Recommended Time to Visit
Like its neighboring islands, Jamaica's climate is lush and tropical, with only slight variations across the island. Note too that the island experiences two rainy seasons; the first beginning in May, ending in June and the second lasting from September to November. There are also two dry seasons, with one running from July to August and the second from December to April.
The best time to visit Jamaica is November to mid-December. That's when the island's already beautiful weather, with temperatures averaging 80°F  and the hotel and flight deals are the easiest to find. Rates are also cheap during the summer, but you'll risk the wrath of hurricane season.
Peak season begins Mid-December and ends Mid-April. Summers (June to August) are slightly warmer, bringing an increase in rainfall. Hurricane season in Jamaica lasts from June to November, with intensity increasing between August and October.
Top Attractions and Must-See Sights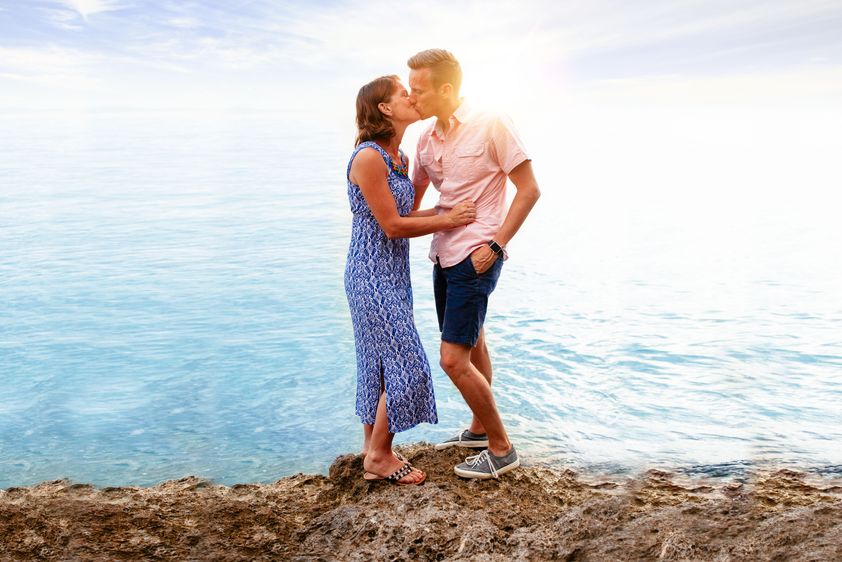 Negril Beach & the Negril Cliffs
Also known as Seven Mile Beach, Negril Beach is one of Jamaica's most beautiful stretches of white sand and aqua sea and graces the list of the Caribbean's best beaches. The beach extends from Bloody Bay to Long Bay and the Negril Cliffs south of town.
Tucked within groves of coconut palms, resorts fringe the shore here, from large all-inclusive resorts to smaller boutique properties. Water sports abound, and snorkelers will find schools of fish swimming in the clear waters. Be prepared for persistent hawkers prowling the beach.
South of the beach, the Negril Cliffs rise above the coral-fringed coast and provide a popular perch for sunset views and cliff jumping. Some of Negril's most luxurious resorts lie along the cliffs, including The Caves and The Cliff Hotel.
Dunn's River Falls
Located in Ocho Rios, these falls cascade over plateaus 600 feet above the ground. Dunn's River Falls is one of Jamaica's most famous natural attractions. The falls tumble over rocks and limestone ledges into the sea.
You can climb the natural tiers to the top of the falls with the aid of a guide and cool off in the refreshing pools at the base. It's a good idea to wear water shoes and clothing that you don't mind getting wet. Also, try to plan your visit around the cruise ship crowds.
Blue and John Crow Mountains National Park
In 2015, the spectacular Blue and John Crow Mountains National Park was inscribed on the list of UNESCO World Heritage Sites for its rich natural and cultural heritage.
Once a refuge for former slaves and the indigenous Taino, who fled here to escape slavery, this unspoiled preserve offers breathtaking scenery. Within its borders, you can explore jungle-clad mountains; waterfalls; lush rainforests; coffee plantations; and exotic plants and animals, including 800 species of endemic plants, more than 200 species of birds, and the world's second largest butterfly.
The roads and tracks are rough – especially after rain – so 4WD vehicles and/or experienced guides are highly recommended. Of of the top Jamaica travel tips is the highlight of a visit here which is the hike up Jamaica's highest peak, 2,256-meter-high Blue Mountain Peak. This two-day trip offers thrilling views, and on a clear day, you can see all the way to Cuba.
Port Antonio
Set between mountains and a double harbor, Port Antonio exudes the relaxed charm of a sleepy fishing village. Once a center for banana export, the area is distinctly less commercial than the other resort towns.
Popular things to do here include hiking jungle trails, rafting the Rio Grande, taking a tour to Reach Falls, and snorkeling and diving the coral reefs. A favorite swimming spot is the beautiful 60-meter-deep Blue Lagoon, fed by freshwater springs.
Jamaica's spicy "jerk-style" of cooking originated in the region and some of the best can be found at Boston Beach east of Port Antonio.
The Blue Hole
Blue Hole is one of the less touristy swimming spots on the island. You'll pay a small fee to enter the park as well as a "tip" to your guide, who will walk you to the top of the falls when you can jump off varying sized waterfalls. There is also a rope swing and cliff to jump off.
Rose Hall Great House
Built in 1770, Rose Hall is a restored plantation house with beautiful ocean views. Legendary Annie Palmer (the White Witch) ruled here with cruelty and met a violent death. Today, her home is adorned with period furniture, and you can choose between a day tour or a spooky candlelit evening tour topped off with tales of ghost sightings.
Green Grotto Caves
Over 1,000+ caves dot the Jamaican landscape. Green Grotto Caves on the North Coast is probably the most famous. The caves are made of limestone, and the tides have etched the walls with the green algae that has given the cave its name. As you move through the cave, you'll walk through a forest of stalactites and stalagmites.
Sun Valley Plantation
Visit the Sun Valley Plantation in Ocho Rios to learn about the island's history from the slave trade to the present day, and what life was like living on a plantation growing coffee, bananas, and tropical fruits. It's an immersive experience, where you'll get to meet the owners and the hardworking staff.
Kingston
The capital of Jamaica, Kingston, is a rough-and-tumble kind of place. It's worth a visit for a day or two. If you followed our Jamaica travel tips you should also check out some of the important landmarks, like Devon House, King's House, and the prime minister's house.
Devon House has Georgian Jamaican architecture, typical of the plantation homes built by colonists during the slave trade. It's 1,350 JMD ($10 USD) to visit. Be sure also to visit the Bob Marley Museum, listen to some live reggae at the Dub Club, visit the National Gallery of Jamaica, go shopping at the Coronation Market, or chill out in Emancipation Park.
Air
Jamaica's small size makes domestic flights largely redundant, but there are airstrips in Kingston and Ocho Rios that handle expensive private charters flights, available with TimAir.
Public Transportation
Jamaica has an extensive transportation network of buses, mini-busses, and taxis that link almost all villages and towns – and they're ridiculously cheap. There is often no set timetable – buses leave until they're full. Buses and minibuses charge about 100 JMD ($0.75 USD) per a 30-mile (50-kilometer) trip, while a 10-minute taxi drive will cost the same price.
Train
Jamaica's train system, once mainly used to transport bauxite, is defunct. However, recent Chinese investment is due to see the railway from Kingston to Montego Bay revived by late 2020, with a stop at the Appleton Rum Estate.
Bus
Coach buses will get you to and from most of Jamaica's touristy destinations. Knutsford Express is one of the most popular buses. Kingston's municipal bus system (www.jutc.gov.jm) operates a fleet of large yellow buses. Buses stop only at official stops.
An extensive transportation network links virtually every village and comprises several options that range from standard public buses to private taxis, with minibuses and plentiful route taxis in between that have become more prolific and reach most places.
You can also take mini-busses ("coasters") everywhere. Licensed mini-busses have a PPV license plate (public passenger vehicle) or a JUTA sticker (Jamaica Union of Travelers Association) and are exclusively used by tourists. They tend to leave on a pre-set schedule.
Taxis and buses tend to fill quickly early in the morning (before 8am) and around 5pm as people depart for work or home. There are fewer public transport options on Sunday. Knutsford Express operates big comfortable, air-conditioned coaches and covers most destinations.
Car
There is no national roadside organization to phone when you have car trouble. Most car-rental agencies have a 24-hour service number in case of breakdowns and other emergencies. If you do break down, use a local mechanic for minor work only; otherwise the car-rental company may balk at reimbursing you for work it hasn't authorized. If you can't find a phone or repair service, seek police assistance. Never give your keys to strangers.
To drive in Jamaica, you must have a valid International Driver's License (IDL) or a current license for your home country or state, valid for at least six months, and be at least 21 years of age.
Most major international car-rental companies operate in Jamaica, including Avis (www.avis.com.jm) and Hertz (www.hertz.com).
Local car-hire firms can be a lot cheaper than the international brands. Recommended firms:
You can reserve a car upon arrival, but in the high season be sure to make your reservation in advance. Reconfirm before you arrive.
Before signing, go over the vehicle with a fine-tooth comb to identify any dents and scratches. Make a note or even better take a picture of each one before you drive away. You're likely to be charged for the slightest mark that wasn't noted before. Don't forget to check the cigarette lighter and interior switches, which are often missing.
Numerous companies hire motorcycles and scooters in Montego Bay, Negril and Ocho Rios. These companies are far more lax than the car-rental companies; you may not even have to show your driver's license. Motorcycles (Honda XRs and CRs) are available to rent in Kingston from Irie Moto-Tours; Kyle also organizes terrific tours of the Blue Mountains and beyond.
Taxi & Ridesharing
Communal route taxis are the universal mode of public transportation, reaching every part of the country. They run on set routes, picking up as many people as they can along the way. They are very convenient and are a cheap way of getting around the island and getting to remoter villages. Simply pick them up at their terminal in town, or flag them down on the road and tell the driver where you want to get off.
Licensed taxis – called 'contract carriages' – have red PPV license plates (those without such plates are unlicensed). They are expensive, but affordable if you share the cost with other passengers.
Jamaica Union of Travelers Association operates island-wide and is geared almost exclusively to the tourist business. Kingston has a number of private radio taxi firms.
The Transport Authority has established fixed rates according to distance – different rates apply for locals than for tourists, who pay more. Licensed cabs should have these posted inside.
Boat
There is a small ferry route in Jamaica that is not as efficient or as cheap as traveling by bus, but taking the journey by sea is a little more scenic and can also be more pleasant too. The ferry generally caters to tourists visiting the country and connects the resorts of Ocho Rios, Montego Bay, and Negril.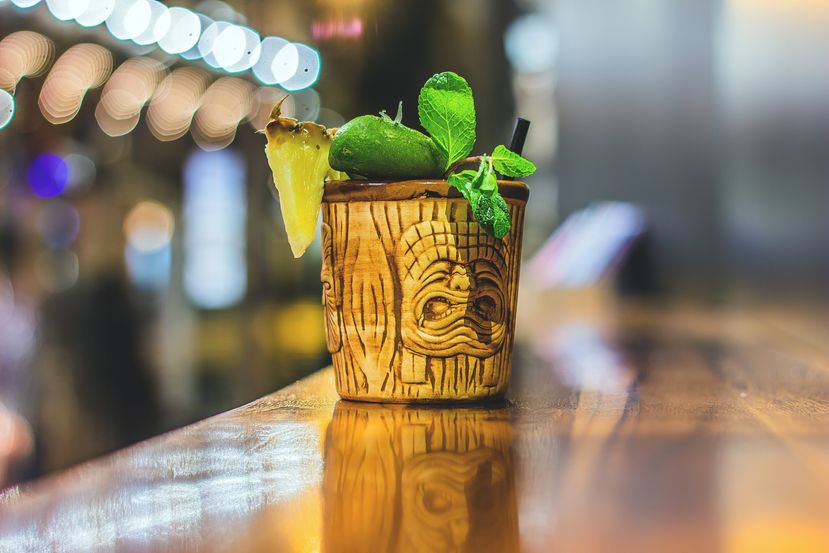 Whether you're traveling on business, taking a romantic getaway, or vacationing with the family, the Spanish Court offers a wide array of exceptional services and amenities, as well as a prime location in the heart of New Kingston, sure to please the most discerning individual. 
Located less than ten minutes away from the Montego Bay International Airport, the Holiday Inn Resort® Montego Bay Jamaica All-Inclusive Hotel is one of the best places to stay in Jamaica. This beachfront hotel provides easy access to local attractions such as the Rose Hall Great House, the Martha Brae River and Dunn's River Falls.
This all-inclusive hotel in Montego Bay offers comfortable accommodations, relaxing spa treatments, a casino, volleyball courts and more. Throughout the entire day, enjoy snacks and delicious meals offered in each of the five on-site restaurants. 
Grand Palladium Lady Hamilton Resort & Spa resides on a stunning Jamaican beachfront strategically placed between the island's two most popular towns, easily accessible from the hotel within a few minutes.
Its exceptional 5-star service and beautiful, tropical environment appeal to friends, couples, and families, desiring a Caribbean holiday with world-class treatment.
Overlooking Jamaica's famed Doctor's Cave beach, the 120-room hotel artfully combines discrete urban sophistication and a laid-back resort lifestyle punctuated by an authentic, rootsy vibe.
At S Hotel Jamaica, buzzing bars, a chic café, a high-spirited pool scene, a Sky Deck with Bar and Lounge, an international restaurant, spa, boutique, gym and guest rooms with an elevated design aesthetic, are thoughtfully combined to create a modern and effervescent sense of place.
How to Stay Safe in Jamaica
Jamaica is a relevantly safe place to backpack and travel. Crime does happen here, especially at night and around the party areas of the country. Petty theft is the most common type of crime here, so keep an eye out for pick-pocketing, especially when you're at the beach.
Do not flash around your valuables, and keep them at your hotel in a safety deposit box whenever possible. This is especially true in touristy areas like Montego Bay, Ochos Rios, and Negril. Keep your hotel/accommodation doors and windows locked at all times!
Kingston is, unfortunately, no stranger to violent crime and gang activity and is pretty rough. If you want to explore Kingston, do not go out alone at night.
Gay and lesbian travelers should also practice caution here. Homophobia is rampant, and gay sex is illegal and often punishable by jail time.
Remember to always trust your gut instinct. Avoid isolated areas at night, and be aware of your surroundings at all times. Make copies of your personal documents, including your passport and ID, and don't keep a lot of valuables on you.
And be sure to purchase good travel insurance. Travel insurance will protect you against illness, injury, theft, and cancellations. It's comprehensive protection in case anything goes wrong.
Our articles may contain affiliate links. We may get paid a small commission when you use our links with no additional cost of your part! See our Privacy Policy page for more details.