Whether you are backpacking, traveling on a mid-range budget, or have an unlimited bank account, traveling around Germany will be a wonderful travel experience for all types of visitors.
Make sure that when deciding to travel here you are fully prepared for a thrilling journey of feasts,  soul-stirring scenery, unique culture, thriving cities, romantic palaces, and charming towns. When visiting you can immerse yourself in the power of Berlin, the passion of Munich, and the tranquility of Germany's vast expanse of forest. Depending on when you are visiting, enjoying the festive culture, and engaging in social drinking at the beer houses will surely bring your good laughs and even better memories.
It's best to really take your time while traveling to Germany, as there is a lot to see. This guide will help you to figure out what to do and where to go, what attractions to see, how to stay safe while you are there, and anything else you will need to know in order to have the experience of a lifetime.
Language
The main language of Germany is German. Many Germans will speak a little English, especially in the major cities or well-known tourist areas, but visitors should not depend on that.
Currency
Similar to many European countries, the Euro (EUR) is Germany's main currency.
Climate and Recommended Time to Visit
It is ideal to visit Germany at all times of the year, but it is best to be aware of how the weather changes. As we said, Germany is a year-round destination and you can decide what and when you want to go, but weather, prices, and attractions will change with the times.
Summer months are considered the peak season with crowds of people arriving to enjoy the hot weather and enjoying the outdoors. Around this time, the average temperatures are around 75°F (24°C) or higher, sometimes soaring high into the 80s°F (30s°C). Additionally, prices around Germany during the summer much higher than usual, and crowds are much more common.
Springtime is marked by the arrival of cherry blossoms and by May, it is warm enough to walk around in t-shirts and shorts. On May 1, Germany's Labor Day, the country breaks out in full celebration so if you're lucky enough to be here during this time, it's suggested to take to the streets with your fellow travelers and enjoy the live music, drinking, dancing, and overall mayhem.
Autumn is incredibly famous thanks to Oktoberfest, making it a very popular time to visit Germany and Munich. From the end of September to early October, there are millions of people who flock here from all parts of the world looking to enjoy the most epic beer-drinking festival in the world. An autumn visit to Germany is overall a great idea, and in some cities, foliage in the hills and mountains makes for some amazing photography. Of course, temperatures can sometimes be chilly, but light layers will be fine.
Top Attractions and Must-See Sights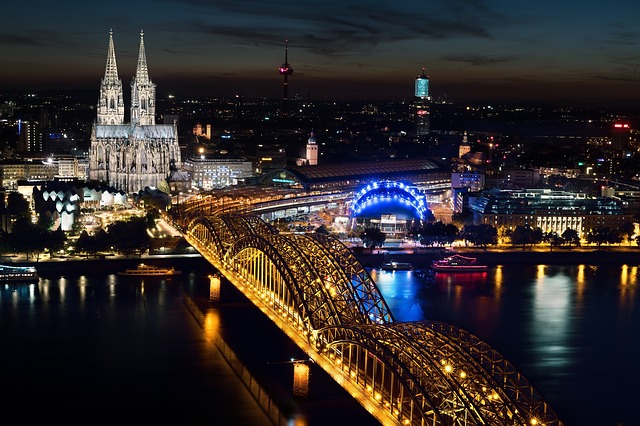 Berlin
As well as being known as the largest city and capital of Germany, Berlin has a lot more to offer than its turbulent history or what you will hear online. Berlin is also known for its art and music scene, hip vibes, and is the perfect place for freelancers and creative types. The capital is also home to world-class museums, a great cafe culture, cheap food, and fantastic nightlife options.
Berlin's Brandenburg Gate
Taking after the Acropolis, found in Athens, and built for King Frederick William II in 1791, this monumental Gate was the city's first Neoclassical structure. The spectacular four-horse chariot that is said to carry the goddess of victory, has six huge columns on each side of the structure to form five impressive passages.
Experience the Nature that Germany Offers
Sure, Germany may have some thriving and vibrant cities that attract many travelers, but it also is home to magnificent landscapes that draw in outdoor enthusiasts. If you are someone who loves to get outdoors, hike around Berchtesgaden National Park to surround yourself with lush forests, crystal clear lakes, and steep rock faces.
Get Lost in Munich
Usually overshadowed by the buzz that Berlin stirs up among travelers, Munich makes a name for itself in its own right. This city is home to centuries-old buildings, captivating museums, trekking trails, popular beer halls, and amazing food, Munich is a city that is steeped in culture with a beauty that will stay with you long after you leave.
Attempt to Survive Oktoberfest
The world's largest beer festival, and the most commonly known event that many have heard of, is held annually in Munich. Among 18 days of festivities, there is a lot of beer consumed, inviting more than 6 million people from around the world to join in on the celebrations which are now part of every world travelers bucket list.
The Black Forest
If you like the Brothers Grimm fairy tales then the Black Forest is a must-visit! This forest is filled with dark, densely-wooded hills, making it one of the most visited regions in all of Europe. The Black Forest is located in the southwest corner of Germany, and stretches 160 kilometers from north to the south, making it a hiker's heaven.
Popular spots among this forest include Germany's oldest ski area at Todtnau, spa facilities of Baden-Baden, and the luxury resort of Bad Liebenzell.
A Fairytale Castle: Neuschwanstein
The antique town of Füssen, which is situated between the Ammergau and Allgäu Alps and Germany's popular alpine resort and winter sports center, is a solid base to use in order to explore the nearby Neuschwanstein Castle. This castle is known to be one of Europe's most famous royal castles.
A variety of tour options are offered to visitors, featuring guided tours of the castle's interior, its magical Throne Room, and its Singers' Hall, complete with some of the country's most spectacular views.
Cologne Cathedral
The mighty Cologne Cathedral of St. Peter and St. Mary is located right on the banks of the Rhine. This cathedral is undoubtedly Cologne's most notable landmark. Building this high gothic masterpiece began in 1248 and was one of the most ambitious projects of the middle ages.
This cathedral offers panoramic views from the South Towers, the 12th- and 13th-century stained glass in the Three Kings Chapel, and views of the Treasury, filled with its many precious objects.
The Rhine Valley
The Rhine Valley is not only Europe's most important waterway, but it's also considered the most beautiful. It has a total length of 1,320 kilometers and stretches from Switzerland and Germany all the way to the Netherlands.
The best section to fully enjoy this incredible river is the Upper Middle Rhine Valley segment. This segment is designated a UNESCO World Heritage Site, and arguably and the most popular spot for tourists to visit as well.
Pinakothek der Moderne, Munich
This iconic white building is a temple to modernism. This temple features the classics of modern art to masterpieces of furniture and automotive design.
The Zwinger, Dresden
The most extravagant alfresco ballroom Germany ever built, is the Zwinger. Those who have visited here say that if you find yourself in Dresden, this is a must-see attraction.
Air
Many large and even smaller German cities have their own airports, with numerous carriers allowing the operation of domestic flights within the country. Germany's national airline is Lufthansa, and while Frankfurt Airport is the main option for transcontinental flights, Düsseldorf and Munich Airports can also receive their share of international traffic.
If you are looking to purchase cheap airfare, then timing is key. Generally, you can save a bunch by booking early, and sometimes traveling midweek between Tuesday and Thursday, and even during the low season can bring loads of savings.
Say you're flying from Berlin to Munich or Hamburg to Munich, you'll find that planes are only a tad quicker than a train journey would be, especially once you factor in the time it takes to get to and from airports and through security.
Train
Germany is known to have some of the best public transportation in the world, and all its cities and larger towns have transportation that is dependable and efficient. In cities like Berlin and Munich, the various networks are all integrated, meaning that one ticket will give you access to buses, trams, the subway, and above-ground trains.
It's a known fact that train travel is an incredibly practical way to get around Germany, but sometimes it's not the most cost-effective. Germany's main rail system, called the Deutsche Bahn, offers both high-speed trains and regular trains. Its high-speed trains are a quick way to get around but tend to be much more expensive.
It's always best to book in advance when possible, otherwise, you'll end up paying the price for last-minute bookings. Most of the train schedules and ticket prices can be found on its main website, Deutsche Bahn website.
Another super popular way to get around Europe is by obtaining a Eurail Pass. This pass allows travelers to explore Europe, by providing a set number of stops within a specific time period, and can be a good option if you wish to explore other countries as well.
Keep in mind that when purchasing tickets, there are plenty of reductions available for travelers under 27 or over 60. Usually, children under 12 are free when traveling with an adult using the special Adult Pass.
Bus
Buses are generally slower ways to travel and often thought of as less dependable and more polluting than trains. In some rural areas, they may be your only option for getting around if you don't have your own vehicle.
On the bright side, bus service is usually punctual, however, not as efficient as the train. Many buses are comfortable with reclining seats, air-conditioning, rest stops, and sometimes even free WiFi. There are a few major bus companies servicing Germany, including Flixbus, Eurolines, and Deinbus. Flixbus is recommended for the cheapest rates and most comfortable buses.
In major cities, buses generally gather at the Busbahnhof bus terminal or the Zentraler Omnibus Bahnhof central bus station, which is near the Hauptbahnhof central train station.
Car & Motorcycle
German roads are excellent and if you choose to motor around the country, it can be a lot of fun. The country's pride and joy is its 11,000km network of highways, and every 40km to 60km, travelers will find elaborate service areas stacked with petrol stations, toilet facilities, and restaurants. Most of these stops are open 24 hours. Another important thing to note is that no tolls are charged while driving on any public road.
If your car is not equipped with a navigational system, having a good map or road atlas is essential, especially when negotiating the less known country roads. Tourists can purchase maps, costing only a few euros, sold at bookstores, train stations, airports and petrol stations.
If you are driving in cities, it can sometimes be stressful thanks to congestion and the cost and scarcity of parking. In city centers, all parking is limited to parking lots and garages that charge between €0.50 and €2.50 per hour. Many cities offer electronic parking-guidance systems, which will direct you to the nearest parking lot and even indicate the number of available spaces.
Remember, if you do choose to drive, drivers will need a valid driving license. International Driving Permits (IDP) is not required, but having one may help out the German police if any situations occur.
Car Hire
Similar to anywhere, rates for rental cars can vary, but for the most part, you should be able to get an economy-size vehicle for about €40 to €60 per day, with the added cost of insurance and taxes. Travelers should expect surcharges for rentals directly at airports or train stations. Child or infant car seats may be rented for €5 per day and must be reserved at the time of booking.
Rental cars with automatic transmission are rare in Germany so they will usually need to be ordered well in advance.
Most rental companies can be found all over Germany, and the most popular companies are Alamo, Avis, Europcar, Hertz, National, and Sixt.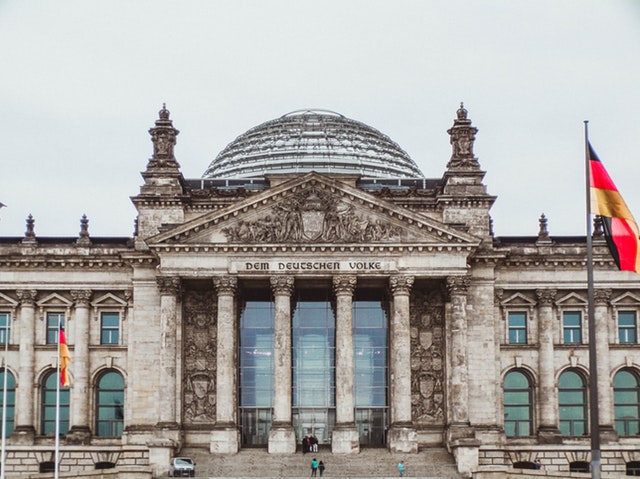 The 19th-century neoclassical mansion that overlooks the Neckar River, is a jewel covered in cherrywood floors, solid-timber furniture, and various attractive amenities for guests to enjoy. This hotel offers 18 exquisite rooms decorated in whites, creams, and bronzes, all with in-room fridges.
Located in the middle of the city and yet considered an oasis where guests can relax, Ninetynine Heidelberg City hotel makes sure that you recharge your batteries.
The Holiday Inn Express at Wuppertal is known for its central location to the major tourist sights and its proximity to the city center of Wuppertal and its main train station.
Guests can spend time exploring the Wuppertal Zoo and its Opera House, or have the option to simply enjoy a day out shopping. This Holiday Inn Express offers guests Wi-Fi, breakfast included in the room rate, USB-sockets for charging devices in all bedrooms, 164 stylish guest rooms featuring blackout curtains, a Smart TV, and convenient workspaces.
The new Hampton Hotel by Hilton is located on Berlin's East Side, in the neighborhood of Friedrichshain. This is considered the heart of Berlin's brand new Mercedes Platz. Right near to Mercedes-Benz Arena and the famous Berlin Wall, this hotel is a short walk away from the best that Berlin has to offer. Around the area, travelers can explore the variety of clubs, restaurants, and bars that are close by.
Hotel Indigo, in Berlin, is located in the heart of this city's most exciting neighborhood. The city's heritage is blended into the hotel's decor, with some added plush furnishings making pleasing guest room designs.
This hotel will allow guests to drift away while in spa-style bathrooms or reconnect to reality with super-fast WiFi. Hotel Indigo also has a 24-hour fitness center and a rooftop bar for cocktails, topped with views over the Spree River.
Taking the same hotel and moving cities, Hotel Indigo in Dresden offers guests rooms oozing comfort. Contemporary paintings and artwork reflect its creative vibe and dynamic neighborhood.
Opposite this hotel, you'll find performance spaces, galleries, and even some clubs at the Kraftwerk Mitte. This hotel is only 10 minutes away from beautiful Baroque churches, café-lined streets, and quaint boutiques, all surrounded by Dresden's charming historic heart.
Best Restaurants In Germany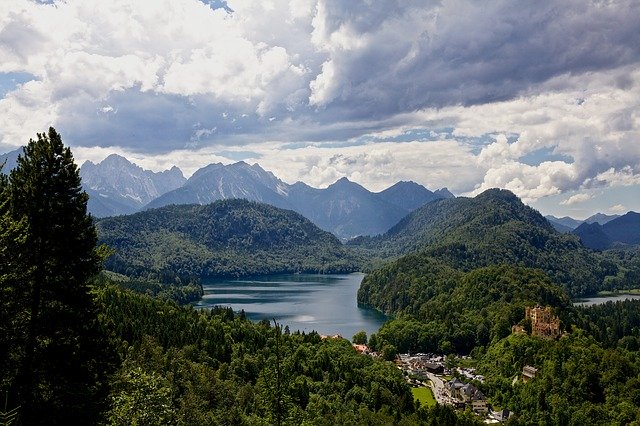 This café has been of great cultural significance since its origin, offering various food items and events every evening. It is considered to be the last real "Viennese Café" in Leipzig. This Café was fully reconstructed back in 1998-2000, and today is one of the few cafes in the German-speaking world completely preserved in the styles of Art Deco.
After a 21st-century makeover, this stylish outpost features an open kitchen, where chef Nicholas Hahn and his team create dishes with technique and emotion. The menu takes guests on a culinary trip around Germany with the occasional touchdown in other countries. These dishes result in intellectually ambitious but super-satisfying meals that often feature unusual or rare ingredients.
In Thai, Kin Dee means "eat well," and just like their name suggests, this restaurant wants its guests to eat well and enjoy themselves. Its kitchen serves the flavors that its owners grew up eating at home in Bangkok. Using only fresh & locally grown produce and mindfully raised animal products, all meals come out just like how the Thais do.
After only a short time, this restaurant was established as one of the best Italian cuisine eateries in Berlin. Some reasons are obvious, with its daily changing dishes and a distinctive Mediterranean flair. Its skilled team is known for, not only by the first-class service but also by its charm and the individual care they provide to each guest.
Ristorante a Mano is situated at the Strausberger Platz in Berlin, very close to Alexanderplatz. Here, you can experience pure Italian flair and enjoy the Mediterranean delicacies, all while in a cozy yet stylish ambiance.
This place is probably the gastronomically, most spectacular, dining place in the country. Guests can sit in a trendy-chic atmosphere, on a large curved table able to accommodate up to 20 people. Even with this option of seating, privacy is still certain.
1977 was a significant year for the two founding families of the "la estancia" restaurant, which quickly turned into a thriving business. Here, you find the perfect place to enjoy grilled steaks in downtown Hamburg.
They claim to bring only premium goods to each meal, and this has not changed, even after its move to the Hermannstraße. With fresh and new ideas, while also keeping the sense of value and the quality understanding the team always gives guests something to enjoy. 
Enjoy special Mediterranean cuisine while dining in this gourmet restaurant. MEDICI is located in the heart of Frankfurt. You can find this restaurant in between the busy shopping areas of Zeil, and in close proximity to its train station and exhibition center.
Fresh and modern cuisine is offered at very affordable prices. Additionally, If the weather is permitting, staff will be delighted to bring their services to its large outdoor terrace.
How to Stay Safe in Germany
As with most of Europe, Germany is considered a very safe country. As a matter of fact, it's ranked the 14th safest country in the world and is considered safer than France or the UK. Germany also has low risks of petty theft and no natural disasters. Terror threat does remain high due to Germany's political power, but attacks are incredibly rare and have so far not resulted in many casualties.
As always stated, purchasing solid travel insurance is a great option for those traveling abroad. Many travel insurance packages will protect against illness, injury, theft, and any last-minute cancellations.
Our articles may contain affiliate links. We may get paid a small commission when you use our links with no additional cost of your part! See our Privacy Policy page for more details.