From the soaring skyscrapers of New York City to the dramatic mesas of Arizona, the United States of America (USA) is a place of staggering beauty and extraordinary diversity.
Each state offers something unique – whether you're looking to experience a relaxing tropical holiday, snow filled adventure, or the wonders of our incredible National Parks, there's something for every kind of traveler.
As the world's only superpower and biggest economy, almost everyone on the planet knows something about the USA, even if they've never been. The Statue of Liberty, the Empire State, the Hollywood sign, Las Vegas neon, Golden Gate and the White House have long been global icons, and American brands and images are familiar everywhere, from Apple computers and Levi's to Coca-Cola and hot dogs.
Though its cities draw the most tourists – New York, New Orleans, Miami, Los Angeles and San Francisco are all incredible destinations in their own right – America is above all a land of stunningly diverse and achingly beautiful landscapes.
Icons as diverse as Mohammed Ali, Louis Armstrong, Sitting Bull, Hillary Clinton, Michael Jordan, Madonna, Martin Luther King, Abraham Lincoln, Elvis Presley, Mark Twain, John Wayne and Walt Disney continue to inspire and entertain the world, and everyone has heard of the blues, country and western, jazz, rock 'n' roll and hip-hop – all American musical innovations.
Every year, some 65 million people travel to the United States, spending upwards of $125 billion. The U.S. is the third-largest country in the world by population and area and has the largest economy in the world.
Rent a car and drive around. Take some cross-country tours. While the coastal cities are mind-blowing, the U.S. really reveals itself in the middle. This country is amazing, diverse, friendly, and inexpensive.
This travel guide can help you navigate the endless array of things to do, places to see, restaurants to try, and hotels to stay at, and experience the best the US has to offer!
Language
The most commonly spoken language in the USA is English.
Currency
The currency in the USA is the US Dollar.
Climate and Recommended Time to Visit
Due to the USA's massive size, there is no bad time to visit the country. The best time to travel the United States depends on where you're headed and what kind of activities you'd like to do.
Climate and temperature change drastically from coast to coast. The Northern US has defined seasons, but winter can bring heavy snowfall and more severe temperature. Spring can start as late as May, but the summers are gorgeous and temperatures can climb into the 80s°F (30s°C). Coastal areas always tend to be cooler.
The Southern US has less defined seasons, but summers can get incredibly hot and humid. Winters tend to be dry and warm, while autumn and spring make for a pleasant travel weather. In the desert areas, like Las Vegas, temperatures can soar as high as 104°F (40°C) on some days.
Other popular travel times are major American holidays, especially Thanksgiving and Christmas, as well as Easter Week and the school holiday known as Spring Break. Prices for flights and hotels increase over these periods, making it an expensive time to travel.
Summer is considered the peak tourist season throughout the country;  Coastal cities like San Diego, Los Angeles, San Francisco, Charleston, and Miami are so beautiful, and perfect for catching some sunshine!
Top Attractions and Must-See Sights
Alabama
While Houston and Cape Canaveral grab all the glory for the US space program, Wernher von Braun and his gang actually developed all the equipment that sent Americans to space in tiny Huntsville, Alabama. Here you can see the largest collection of space hardware in the world, as well as Apollo 16 and the only fully stacked shuttle display.
Battleship USS Alabama
Located in Mobile on the Mobile Bay, the real USS Alabama battleship is a step back in time for anyone interested in learning more about WWII. Inside the ship, you'll find WWII-era weapons, historic aircraft, and even a flight-simulator.
If you're a shopaholic, you can't find a much more eclectic and varied shopping venue than in Scottsboro at Alabama's Unclaimed Baggage Center. Here they purchase, clean, refurbish, organize and sell a vast array of lost and unclaimed airline passenger property, filling up a 40,000-square-foot retail store with 7,000 new items every day.
There's also a museum for items that are just too weird and wonderful to sell, with previous examples including a full suit of armor and a 40.95 carat emerald.
Alaska
Alaska, northwest of Canada, is the largest and most sparsely populated U.S. state. It's known for its diverse terrain of open spaces, mountains and forests, with abundant wildlife and many small towns. It's a destination for outdoor activities like skiing, mountain biking and kayaking. Massive Denali National Park is home to Denali (formerly called Mount McKinley), North America's highest peak.
Denali – or Mt. McKinley as you may know it – is the centerpiece of this 6-million-acre national park, only a small percentage of which is accessible by car. Snow in August isn't an unusual sight, nor is spotting a grizzly bear on your long, bumpy bus ride to one of its wilderness lodges.
See Alaskan wildlife – including whales, sea lions and puffins – up close on the most popular cruise in Alaska. The five-hour trip starts at noon and covers 55 miles of sea around Kenai Fjords National Park.
The state of Alaska is renowned for its wildlife, and the Wildlife Conservation Center in Anchorage not only cares for injured and orphaned animals and preserves wildlife through conservation, education and research, but also gives visitors a chance to see spectacular creatures up close. There are over 200 acres of space for the animals to roam in, with visitors able to spot everything from bison to brown bears in their natural habitats.
Anchorage – Municipality in Alaska
Anchorage, Alaska's largest city, is in the south-central part of the state on the Cook Inlet. It's known for its cultural sites, including the Alaska Native Heritage Center, which displays traditional crafts, stages dances, and presents replicas of dwellings from the area's indigenous groups. The city is also a gateway to nearby wilderness areas and mountains including the Chugach, Kenai and Talkeetna.
The Tony Knowles Coastal Trail, popular for cycling and cross-country skiing, starts downtown and curves along the coast to Kincaid Park, a semi-wilderness area. It also passes Earthquake Park, honoring the 1964 Good Friday Earthquake, which destroyed much of the city.
Popular museums include the Anchorage Museum, focusing on Alaska's history and native art, and the Alaska Aviation Museum, housing historic aircraft. On summer weekends, a large market downtown sells local food and crafts.
Arizona
One of the world's most spectacular natural spots, the Grand Canyon is one of the most visited attractions on the planet and a go-to travel bucket list item. No matter where you go in the massive national park, you'll find natural beauty, with towering cliffs, colorful layers of ancient rock and dramatic canyons.
While you're there, you can stand gawping at the awesome landmark, or enjoy a range of active adventures, from hiking and donkey rides to white-water rafting and cycling.
Guided tours from Sedona are the most popular way travelers elect to explore the park. The trip promises tourists in-depth knowledge on the area's history, and includes stops at the Painted Desert and Little Colorado River Gorge.
If you're feeling particularly adventurous, test your fear of heights by walking on the Grand Canyon Skywalk, a glass-bottomed cantilever bridge that extends over the side of the canyon.
Grand Canyon Village
Grand Canyon Village is a census-designated place located on the South Rim of the Grand Canyon, in Coconino County, Arizona, in the United States. Its population was 2,004 at the 2010 Census. Located in Grand Canyon National Park, it is wholly focused on accommodating tourists visiting the canyon. Its origins trace back to the railroad completed from Williams, Arizona, to the canyon's South Rim by the Santa Fe Railroad in 1901.
Many of the structures in use today date from that period. The village contains numerous landmark buildings, and its historic core is a National Historic Landmark District, designated for its outstanding implementation of town design.
Monument Valley
This famous natural area on the Navajo Nation Reservation features towering red sandstone buttes.
Sedona
Sedona is an Arizona desert town near Flagstaff that's surrounded by red-rock buttes, steep canyon walls and pine forests. It's noted for its mild climate and vibrant arts community.
Uptown Sedona is dense with New Age shops, spas and art galleries. On the town's outskirts, numerous trail-heads access Red Rock State Park, which offers bird-watching, hiking and picnicking spots.
Dramatic sandstone formations such as Cathedral Rock and Bell Rock appeal to photographers and enlightenment-seekers, as does the modernist Chapel of the Holy Cross, built into rust-colored rocks. Oak Creek Canyon has trails for hiking and mountain biking, plus sites for camping and fishing. Part of the canyon is home to Slide Rock State Park, named for its natural water chutes, popular for swimming.
Arkansas
America's oldest national preserve and smallest national park was once home to a mighty row of bathhouses where rich and poor alike came to bathe and be healed by the springs' naturally hot waters. Only a few of the houses still remain, but a couple have been converted into a visitors center and art museum.
The Crystal Bridges Museum of American Art was designed by world-renowned architect Moshe Safdie. Inside, find American art from all eras, by famous artists like Andy Warhol and Georgia O'Keefe. Don't miss the stunning sculpture garden.
If you love diamonds and want to dig for your own, look no further than Arkansas' Crater of Diamonds State Park. It's the only diamond-producing site in the world where the public are allowed to search for these sparklers, and you're allowed to keep them and whatever else you find in the process. The park staff also provide free identification and certification of the diamonds you find, so you can quickly gather the true value of your gems.
California
California's hottest ticket is to the longest-serving U.S. aircraft carrier of the 20th century, now docked in San Diego. The museum includes extensive galleries, holds 30 restored military aircrafts, and spans 10 acres of exhibits and displays.
Alcatraz
America's fascination with the penal system is no more obvious than at this former federal penitentiary on an island in the middle of San Francisco Bay, where Al Capone, Whitey Bulger, and many others once lived. Today, the 1.3 million visitors to the island can tour the former prison and explore the island, which is now a national park.
Joshua Tree National Park
Southern California's Joshua Tree National Park, so named for the region's twisted and hardy Joshua trees, spans nearly 800,000 acres and owes its striking, unique look to the desert's strong winds and torrents of rain. Joshua Tree's clear desert skies makes it a prime place for stargazing. On the darkest nights, you might even glimpse the Milky Way. During the day, visitors can drive, hike, rock climb, horse ride, mountain bike and more through the stunning landscape.
Los Angeles
Los Angeles is a sprawling Southern California city and the center of the nation's film and television industry. Near its iconic Hollywood sign, studios such as Paramount Pictures, Universal and Warner Brothers offer behind-the-scenes tours. On Hollywood Boulevard, TCL Chinese Theatre displays celebrities' hand- and footprints, the Walk of Fame honors thousands of luminaries and vendors sell maps to stars' homes.
Highlights of LA beyond the entertainment industry include the Getty Center, home to European and American art and extensive gardens. Griffith Observatory has panoramic skyline views, while the Lakers and Clippers basketball teams play at Staples Center.
In and around the city are notable beaches including Venice, complete with funky shops on a colorful boardwalk, and Santa Monica, whose pier offers rides and games. Live music venues dot the billboard-lined Strip, a stretch of Sunset Boulevard running through the West Hollywood area. Beverly Hills is the site of the famously upscale shopping street Rodeo Drive.
San Francisco
San Francisco, in northern California, is a city on the tip of a peninsula surrounded by the Pacific Ocean and San Francisco Bay. It's known for its year-round fog, iconic Golden Gate Bridge, cable cars and colorful Victorian houses. The Financial District's Transamerica Pyramid is its most distinctive skyscraper.
Fisherman's Wharf features souvenir shops, seafood and a colony of sea lions. Russian Hill is home to Lombard Street, made up of 8 sharp, steep downhill turns. Sprawling green spaces include the Presidio, a once military base-turned-national park. Golden Gate Park has fine-arts on display at the de Young Museum, plus natural history exhibits at the California Academy of Sciences.
The Castro neighborhood is a historic hub of gay culture, while Chinatown is the oldest community of its kind in North America. The gritty, artistic Mission District hosts taquerias alongside colorful murals.
Iconic national park offers an array of options such as hiking among redwoods & river rafting.
Iconic amusement park featuring 8 themed "lands" with rides, shows & costumed characters.
San Diego
San Diego is a city on the Pacific coast of California known for its beaches, parks and warm climate. Immense Balboa Park is the site of the renowned San Diego Zoo, as well as numerous art galleries, artist studios, museums and gardens. A deep harbor is home to a large active naval fleet, with the USS Midway, an aircraft-carrier-turned-museum, open to the public.
Old Town San Diego, known as "the birthplace of California," is the site of the first permanent Spanish settlement, in 1769. Today, it features a state park, with museums in original adobe buildings, costumed staff and Mexican restaurants. Across the bay, over a soaring bridge, lies the resort city of Coronado, featuring the iconic, luxurious red-roofed Hotel del Coronado, along with upscale shops and restaurants.
Santa Monica
Santa Monica is a coastal city west of downtown Los Angeles. Santa Monica Beach is fringed by Palisades Park, with views over the Pacific Ocean. Santa Monica Pier is home to the Pacific Park amusement park, historic Looff Hippodrome Carousel and Santa Monica Pier Aquarium. Next to the pier is Muscle Beach, an outdoor gym established in the 1930s. In the city center, Bergamot Station houses several art galleries.
Colorado
Rocky Mountain National Park
Over 415 square miles of protected mountain terrain with a huge network of hiking trails & wildlife.
Denver
Denver, the capital of Colorado, is an American metropolis dating to the Old West era. Larimer Square, the city's oldest block, features landmark 19th-century buildings. Museums include the Denver Art Museum, an ultramodern complex known for its collection of indigenous works, and the mansion of famed Titanic survivor Molly Brown. Denver is also a jumping-off point for ski resorts in the nearby Rocky Mountains.
The coin-producing Denver Mint is open to the public, and the 1894 State Capitol Building also offers tours. The Botanic Gardens hosts summer concerts, and the Museum of Nature and Science has exhibits on anthropology, geology, space and zoology.
Many saloons once thrived in the "Mile High City," and their influence is evident in the microbreweries, sports bars and live-music venues that make up Denver's nightlife scene. Coors Field hosts Colorado Rockies baseball games, and pro football's Broncos play at Sports Authority Field.
The best attraction in Colorado is hands down this live music venue outside Denver. Not only does it have possibly the best acoustics of any venue IN THE WORLD, it offers sweeping views of the surrounding Fountain Formation, and is a must-play spot for any rockstar with aspirations of recording an album that ends with "live at Red Rocks."
Garden of the Gods is perfect for adventurous travelers looking to explore Colorado's beautiful natural landscapes. The park is full of hiking trails and stunning sandstone formations, including Balanced Rock, an amazing rock formation that offers awesome photo opportunities.
Colorado is home to plenty of gorgeous sights but perhaps its most spectacular spot is Pikes Peak in Colorado Springs. The second most-visited mountain in the world, behind Japan's Mount Fuji, is very accessible for the hordes of tourists that journey to the 14,115-foot summit. You can drive up the scenic highway, take the Pikes Peak Cog Railway, the highest cog railway in the world or, if you're feeling adventurous, hike or cycle to the top.
Connecticut
Mystic Seaport
Connecticut boasts the country's largest maritime museum. Mystic Seaport's exhibits include four National Historic Landmark Vessels and hundreds of other historic watercrafts over 19 acres on the Mystic River.
Louis' Lunch is the birthplace of the hamburger. If you don't believe us, just ask the Library of Congress. It recognizes LL as the inventor of said all-beef patty and the oldest continuously operating burger joint in the nation.
Yale University Art Gallery
Yale University's historic campus is a worthwhile stop in and of itself, but the university's art gallery is the real star, and home to art from all over the world. You can also attend gallery talks, lecture series, and other events hosted by Yale.
Mystic Seaport
The state of Connecticut is home to the USA's largest maritime museum, Mystic Seaport: The Museum of America and the Sea. Located on the banks of Connecticut's Mystic River, it's stuffed with seafaring entertainment, including exhibit halls, a planetarium and even a recreated seafaring village.
Delaware
You know people love your beer when consumer demand forces you to expand your facilities TWICE in less than 20 years. Which is what the makers of your favorite 90 Minute IPA and Indian Brown Ale have done, with this location on The Avenue in one of America's best small beach towns. Not only does Dogfish serve up its famous beer, but also a full menu of suds-inspired food, live entertainment, and distilled rum, gin, and vodka.
Air Mobility Command Museum
This museum, located on the Dover Air Force Base, offers visitors an up-close look at a vast collection of aircraft from different time periods, and a comprehensive look at the history of military aviation in the US.
Set on 235 acres along the banks of the Brandywine in Wilmington, Delaware, Hagley is the original site where the famous du Pont family began producing gunpowder. You can tour the family home and garden, visit the powder yards and enjoy the gardens. There are also restored mills, an authentic workers' community and a visitors' center with permanent and changing exhibitions.
Florida
Speedboat Sightseeing of Miami
The tour operators promise a "Miami Vice-style" experience, as well as views of the multimillionaire and celebrity homes on Miami Beach, Fisher Island and Star Island, on this 45-minute speedboat cruise.
These days, guests reserve a time for a ride in advance, pay for cotton candy with the swipe of a bracelet, and enter their hotel room courtesy of a nifty text message, all without having to ever pick up a key. The new ways of Walt Disney World can make a vacation more enjoyable, but it's all too easy for first-timers or former visitors to get completely overwhelmed.
The nearly 40-square-mile, world-class entertainment and recreation center is featuring four theme parks (Magic Kingdom, Epcot, Disney's Hollywood Studios and Disney's Animal Kingdom); two water adventure parks (Disney's Blizzard Beach and Disney's Typhoon Lagoon); 34 resort hotels (24 owned and operated by Walt Disney World); 81 holes of golf on five courses; two full-service spas; Disney's ESPN Wide World of Sports complex; and Disney Springs, an entertainment-shopping-dining complex.
Since it opened in 2010, Universal Orlando's Wizarding World of Harry Potter has been a mecca for fans of the books and films, with real butterbeer and rides like Harry Potter and the Forbidden Journey, and Flight of the Hippogriff.
For a seriously swanky shopping experience, it doesn't get much more high end than Palm Beach's Worth Avenue. With romantic courtyards, ornate piazzas and statues and fountains, this is no enormous, soulless mall, but instead feels exclusive with its grand, stylish setting.
Miami
Miami is an international city at Florida's southeastern tip. Its Cuban influence is reflected in the cafes and cigar shops that line Calle Ocho in Little Havana. On barrier islands across the turquoise waters of Biscayne Bay is Miami Beach, home to South Beach. This glamorous neighborhood is famed for its colorful art deco buildings, white sand, surfside hotels and trendsetting nightclubs.
Wynwood Arts District, featuring dozens of galleries and hundreds of graffiti murals, and Pérez Art Museum Miami draw contemporary-art connoisseurs, as does the internationally renowned Art Basel Miami Beach festival in December. The Design District attracts trendy folks with boutiques and restaurants. On nearby Key Biscayne, spacious Crandon Park features a quiet beach with private cabanas. For alligator-seekers, Everglades National Park is less than an hour's drive away.
Orlando
Orlando, in central Florida, is home to more than a dozen theme parks. Chief among its claims to fame is Walt Disney World. Another major destination, Universal Orlando, offers Universal Studios and Islands of Adventure, with the Wizarding World of Harry Potter straddling both. SeaWorld is a marine park with animals including whales, dolphins and penguins.
Other popular spots include the Legoland theme park, Gatorland's wildlife preserve, and Holy Land Experience, a Christian-themed park. The bigger parks have accompanying hotels, spas and restaurants.
Key West
Key West, a U.S. island city, is part of the Florida Keys archipelago. It's also Florida's southernmost point, lying roughly 90 miles north of Cuba. Famed for its pastel-hued, conch-style houses, it's a cruise-ship stop also accessible from the mainland via the Overseas Highway. It's known more for its coral reefs – destinations for diving and snorkeling – than for its beaches.
Miami Beach
Miami Beach is a south Florida island city, connected by bridges to mainland Miami. Wide beaches stretch from North Shore Open Space Park, past palm-lined Lummus Park to South Pointe Park. The southern end, South Beach, is known for its international cachet with models and celebrities, and its early-20th-century architecture in the Art Deco Historic district with pastel-colored buildings, especially on Ocean Drive.
At night, these buildings on Ocean Drive take on a retro glow as crowds from neon-lit bars, clubs and restaurants spill onto the sidewalks. The pedestrian, fountain-dotted Lincoln Road Mall is an open-air shopping zone with high-end boutiques and popular chain retailers.
Fort Lauderdale
Fort Lauderdale is a city on Florida's southeastern coast, known for its beaches and boating canals. The Strip is a promenade running along oceanside highway A1A. It's lined with upscale outdoor restaurants, bars, boutiques and luxury hotels.
Other attractions include the International Swimming Hall of Fame, with pools and a museum of memorabilia, and Hugh Taylor Birch State Park, featuring trails and a lagoon.
Georgia
As the largest aquarium in the Western Hemisphere, Atlanta's Georgia Aquarium isn't messing around. Here you can scuba dive with whale sharks and manta rays, play with otters and penguins, work alongside Beluga trainers, or just stare into the world's largest indoor marine habitat. They'll even let you spend the night if you want, just don't expect the sea creatures to break out into a musical number.
Savannah Historic District
Savannah's Historic District is one of the largest National Historic Landmark Districts in the United States, and full of breathtaking Victorian homes, beautiful green spaces, and sites like the birthplace of Juliette Gordon Low, founder of the Girl Scouts.
Atlanta
Atlanta played an important part in both the Civil War and the 1960s Civil Rights Movement. Atlanta History Center chronicles the city's past, and the Martin Luther King Jr. National Historic Site is dedicated to the African-American leader's life and times. Downtown, Centennial Olympic Park, built for the 1996 Olympics, encompasses the massive Georgia Aquarium.
Downtown is also home to the World of Coca-Cola, a museum dedicated to the iconic soft drink, and is a business hub dominated by sleek skyscrapers, such as the headquarters for the news-gathering agency CNN. The High Museum of Art, in Midtown, exhibits classic and contemporary art from Rembrandt to Picasso.
Hawaii
Snorkeling in Molokini
Snorkel around the ancient volcanic Molokini Crater, on Maui, with sea turtles, manta rays, eels, and 200 species of fish. The price includes snorkel gear, freshwater showers, and Hawaiian breakfast and lunch.
USS Arizona Memorial
The USS Arizona Memorial in Honolulu honors the US sailors and marines who lost their lives in the attack on Pearl Harbor during WWII. The memorial and museum sits on the remains of the original battleship.
Any visitor to the USA with even a fleeting interest in geography should head straight for the massive Hawaii Volcanoes National Park. Home to one of the most active volcanoes on Earth, Kilauea, the park encompasses an enormous 333,000 acres. There's an almost endless list of things to do while you're there, from discovering over 150 miles of hiking trails through volcanic craters and rainforests, to taking scenic drives past spectacular lookout points.
Honolulu
Honolulu, on the island of Oahu's south shore, is the capital of Hawaii and gateway to the U.S. island chain. The Waikiki neighborhood is its center for dining, nightlife and shopping, famed for its iconic crescent beach backed by palms and high-rise hotels, with volcanic Diamond Head crater looming in the distance.
The Ala Moana district has a popular beach with calm water and the huge Ala Moana Center shopping complex. Downtown is the Hawaii State Capitol building and Iolani Palace, once home to Hawaiian royalty (now a museum).
The Bernice Pauahi Bishop Museum and Hawaii State Art Museum showcase local culture, and the city's historic Chinatown is also part of the Arts District. Honolulu also contains small pockets of rainforest, canyons, waterfalls and beaches with coral reefs. The Punchbowl is a crater-turned-cemetery.
Oahu
Oahu is a U.S. island in the Central Pacific, part of the Hawaiian island chain and home to the state capital, Honolulu. Highlights of the city include historic Chinatown and the Punchbowl, a crater-turned-cemetery. Waikiki is an iconic beach, dining and nightlife area.
Beyond Honolulu, Oahu's landscape includes rainforests, steep ridges, waterfalls and pineapple and sugarcane fields. Ringing the island are scenic villages and beaches such as Hanauma Bay, Kailua Beach, Makaha Beach and Waimea Bay.
The North Shore is a quiet, laid-back area where visitors can sample a Hawaiian plate lunch and some shave ice before hitting one of its prime surfing and snorkeling spots. Other popular pastimes are golf, boating and hiking, with scenic trails at Diamond Head crater, Manoa Falls and Kaena Point, Oahu's westernmost tip.
Hawaii
The Big Island (officially named Hawaii) is the largest island in the United States' Hawaiian archipelago in the Central Pacific. Its diverse terrain spans colored-sand beaches at Papakolea (green) and Punalu'u (black) to lush rainforest. Within Volcanoes National Park, there are 2 active volcanoes, Kilauea and Mauna Loa. Hapuna Beach and Kahalu'u Beach Park in the west are popular snorkeling sites.
The island's lush, wet eastern side has rainforest, the port town of Hilo, Hawaii Tropical Botanic Garden and Akaka Falls State Park. Western conditions are dry. There, high-end resorts dot the Kohala Coast, and the Kona region is home to coffee plantations. To the north is Waimea cattle country, at the base of massive, dormant Mauna Kea, and remote Waipio Valley is a major hiking spot.
Cultural sites include Puako Petroglyph Archaeological Preserve, with lava-rock carvings, and Pu'uhonua o Hōnaunau, a sacred burial ground and traditional place of refuge.
Maui
Maui is an island in the Central Pacific, part of the Hawaiian archipelago. Sprawling Haleakala National Park encompasses the island's highest peak, volcanic Haleakala, as well as the pools and waterfalls of Ohe'o Gulch, accessed via scenic, winding Hana Highway. The island's 30 miles of beaches include golden-crescent Kapalua, sheltered from strong currents by lava-rock promontories.
Some other well known beaches are Kaanapali, famed for its daily sunset cliff-diving ceremony, and Ho'okipa, a renowned windsurfing destination. Laid-back upcountry Maui is home to farms and ranches, while a wide range of resorts along the coast offer championship golf courses, spas and island-inspired dining.
Three miles off the coast, the half-moon, partially submerged Molokini crater lures snorkelers and divers with colorful fish species. Tropical Iao Valley, in the West Maui Mountains, offers hiking trails, waterfalls and swimming holes.
Kailua-Kona
Kailua-Kona is a town on the west coast of Hawaii Island (the Big Island). Hulihee Palace is a former royal vacation home dating from 1838. Mokuaikaua Church, from the 1800s, is Hawaii's oldest Christian church. On Kailua Bay, reconstructed thatched houses at Kamakahonu National Historic Landmark mark King Kamehameha I's residence. Colorful coral lies off Kamakahonu Beach. Kailua Pier has boat moorings.
Idaho
Historic Downtown Boise Food and Cultural Tour
Walk around the Old Boise Historic District and Central Downtown while getting a taste of the city's best restaurants and markets. Among the stops: the aptly named Bacon restaurant.
Known as the "Ribbon of Jewels," the Boise River Greenbelt connects several local landmarks, as well as eight parks that honor civic leaders.
Boise is known as the City of Trees, and the Greenbelt is the perfect place to enjoy the city's natural beauty.
Craters of the Moon National Monument and Preserve
The dramatic Idaho Craters of the Moon National Park is a peculiar landscape that sticks in the mind: totally desolate yet fascinating, with over 53,000 acres of volcanic formations and lava flows. The park itself is over 750,000 acres and can even be seen from space.
While you're there, explore the hiking routes, which are suitable for a simple hour-long walk, or treks longer than a day, or enjoy a seven-mile scenic drive. In the winter, you can even ski on the volcanic terrain.
Illinois
Chicago
Chicago, on Lake Michigan in Illinois, is among the largest cities in the U.S. Famed for its bold architecture. It has a skyline punctuated by skyscrapers such as the iconic John Hancock Center, 1,451-ft. Willis Tower (formerly the Sears Tower) and the neo-Gothic Tribune Tower. The city is also renowned for its museums, including the Art Institute of Chicago with its noted Impressionist and Post-Impressionist works.
The Field Museum is a renowned natural history museum. Chicago's green spaces include Millennium Park, home to the reflective sculpture "Cloud Gate". The Magnificent Mile, a 13-block stretch of North Michigan Avenue, offers upscale shopping. To the north, the leafy Gold Coast district has trails along the lake. The food scene includes trendy restaurants and casual spots offering local specialties like deep-dish pizzas and relish-topped hot dogs.
The ivy-covered walls and throwback neighborhood-ballpark aesthetics of Wrigley keep the stands packed, where even long-suffering Cubs fans don't seem to be suffering all that much when they're knocking back Goose Islands in the bleachers and enjoying the best example today of baseball's bygone glory days.
The Art Institute of Chicago is the second-largest art museum in the US, and home to iconic works of art from around the world, like Georges Seurat's "A Sunday on La Grande Jatte," and Grant Wood's "American Gothic."
360 Chicago
A vertigo-inducing 94 stories above the city of Chicago, inside the John Hancock building, is the 360 Chicago Observation Deck and TILT, the terrifying "ride" that offers a guaranteed adrenalin rush. This enclosed moving glass platform slowly tilts outward at an angle so your entire body leans downwards towards the city streets. Once you've got over the initial fright, you'll be able not only to enjoy magnificent views of the city skyline and Lake Michigan, but also take in views of four other states.
Indiana
Travel along Massachusetts Avenue in Indianapolis to sample authentic German cuisine, as well as local brews, Indianapolis's "official sandwich" (a breaded pork tenderloin) and some handmade meatballs. If you're feeling full, note that the trip may also include a few nonfood destinations, such as the world's oldest shoe store.
Memorial Day weekend is when the best drivers in the world descend on Indianapolis for the Indy 500. But even if you can't make it to the race there's still the Speedway Hall of Fame, a golf course, and opportunities to drive a real Indy car on the actual Brickyard track.
Children's Museum of Indianapolis
The Children's Museum of Indianapolis is 472,900 square feet of fun. With over 120,000 artifacts of all shapes and sizes and five floors of exhibits, it's no surprise that over a million people each year pay a visit.  Families can learn about the children who changed the world, from Anne Frank to Ruby Bridges, see full-size dinosaur skeletons or get a look at a 35-foot steam engine.
Iowa
The museum exhibit features classic trucks from as far back as 1910, plus vintage gas pump and oil drum displays.
The Field of Dreams Filming Locale
Whereas most Hollywood movies tend to cop out and use LA as the backdrop for pretty much everything, FOD producers went authentic and shot this '80s baseball classic on the Lansing family farm in Dyersville. You can still visit the farmhouse and baseball field.
Capitol Building
Completed in 1886, the Iowa State Capitol offers tours for visitors interested in getting an inside look at how the state government works.
Maquoketa Caves State Park
Iowa's Maquoketa Caves State Park takes you on a geological journey back in time as you admire caves and limestone formations from thousands of years ago. There are scenic overlooks via the picturesque trail, which takes you from large structures with walkways and lights to smaller caves you need to crawl through. It's great to visit at any time of year, with blossoms and flowers decorating the park in spring, and snow turning the park into a winter wonderland come the colder months.
Kansas
In Dodge City, you can step back into an era where middle-of-the-street gunfights were the norm, visit their burial spot at Boot Hill Cemetery (so named for men who died while still wearing their boots), or stroll the recently restored Front St, which was once home to the China Doll Brothel and Long Branch Saloon.
This educational farm lets guests take a step back in time, to early 1900s Kansas. The sprawling, 12-acre property is home to nearly 200 animals, and has been teaching visitors about farming since 1978.
Strataca
Strataca is the only underground salt museum in the western hemisphere that you can visit and it sits 650 feet below the Earth's surface. Located in Hutchinson, also known as "Salt City", the museum pays tribute to the city's mining history and has plenty of attractions within its underground walls, from the salt mine express, a 15-minute train ride through part of the mine, to the mining gallery, where you can discover what a day in the life of a miner is really like.
Kentucky
The thing to remember about doing the Bourbon Trail is to not do it all in one day! That's 10 distilleries, and even if you designate a driver, you can't designate a hangover, so it's best to explore Western Kentucky (and the distilleries of Jim Beam, Woodford Reserve, Maker's Mark, Wild Turkey, and more) in shifts, staying at the historic inns in between.
From the 1930s to the 1970s, what is now called the Louisville Mega Cavern was a functioning mine. Today, the massive underground space has been repurposed for recreation, and features dirt biking trails, zip lines, ropes courses, and tram tours.
As the home of the stylish Chevrolet Corvette sports car, it would make sense that Bowling Green, Kentucky, would also be home to the National Corvette Museum. At the museum, you can get up close and personal with 80 Corvettes, from mint classics and one-of-a-kind prototypes to rare finds and racing champs. There's also the Corvette Cave-In, which lets visitors experience the massive sinkhole that opened beneath it in early 2014, swallowing eight one-of-a-kind Corvettes.
Louisiana
Not that Louisiana doesn't have plenty of other great things to offer, but if you say you're going to this state, people assume you're going to drink Hand Grenades, listen to jazz, eat the best food in the country, and then make some bad decisions. And even if you'd rather spend your New Orleans vacation NOT popping Advil, the architecture and history of the French Quarter are two of those few things in America that you won't find anywhere else.
The National WWII Museum
The National WWII Museum brings American history to the forefront, and was opened in 2000, on the 56th anniversary of D-Day.
St Louis Cathedral
An instantly recognizable New Orleans landmark, St Louis Cathedral, also known as the Cathedral-Basilica of Saint Louis, King of France, is the oldest Catholic cathedral in continual use in the United States. The church dates back to the early 18th century and can be visited on a self-guided tour for a donation of just one dollar.
New Orleans
New Orleans is a Louisiana city on the Mississippi River, near the Gulf of Mexico. Nicknamed the "Big Easy," it's known for its round-the-clock nightlife, vibrant live-music scene and spicy, singular cuisine reflecting its history as a melting pot of French, African and American cultures.
Embodying its festive spirit is Mardi Gras, the late-winter carnival famed for raucous costumed parades and street parties. Following Mardi Gras in springtime is Jazz Fest, celebrating New Orleans as the birthplace of the genre. Lively bars and cafes line Bourbon Street, which runs through the center of the architecturally ornate French Quarter. This area is also home to several iconic Creole and Cajun restaurants serving dishes like gumbo and jambalaya.
The Garden District is known for well-preserved antebellum mansions in styles like Italianate and Victorian. In Faubourg Marigny, Frenchmen Street is home to bars and clubs offering live jazz, blues and rock music. Streetcar lines cross the city, including the St. Charles route, operating since 1835.
Maine
Acadia National Park
The oldest national park east of the Mississippi sits just off the rocky shores of Down East Maine and boasts 50,000 acres of pristine New England beauty.
Its main highlight is Cadillac Mountain, which welcomes the sun to America every day as one of the most eastern spots in the country. The view from the mountain stretches out over Frenchman Bay and the Porcupine Islands, and provides some of the most dramatic scenery on the Eastern Seaboard. Keen wildlife watchers will enjoy spotting all sorts of animals, from whales and seals to foxes and herons, while active types can enjoy hiking, biking and horse riding.
Marginal Way
Marginal Way, located in Ogunquit, is a paved, mile-long trail that follows the coastline, and provides unobstructed views of the water.
Maryland
There's something for everyone to do on vacation in Ocean City, bounded by the Atlantic Ocean on one side and the Chesapeake Bay on the other. Thrilling amusement rides, peaceful sunsets over the Bay, fresh steamed crabs, fireworks, surfing, or fishing – no matter what you're looking for in a vacation, whether it's adventure or relaxation, you're bound to find it by heading straight for the boardwalk in OC.
Completed in 1803 to guard the entrance to Baltimore's busy harbor, Fort McHenry became a national icon after withstanding a 24-hour bombardment by the British in 1814. The fort saved Baltimore from occupation and inspired Francis Scott Key, held prisoner on a British ship during the attack, to write The Star Spangled Banner. You can walk the ramparts, tour the buildings, and watch a multimedia presentation on the history of the fort and the national anthem.
Old Town Annapolis and William Paca House
The few blocks between the Town Dock and the Maryland State House are filled with equal measures of history and charm. Once the United States Capitol, the State House is the oldest one still in continuous legislative use. A short way down the hill, through narrow streets lined with picture-worthy brick and clapboard buildings, is the William Paca House and Garden, home of the signer of the Declaration of Independence, William Paca.
Fully restored and furnished in period antiques and original Paca family items, the house is an outstanding example of the home of an influential and prosperous Annapolis family of the Colonial era and is on the National Register of Historic Places.
Massachusetts
The Boston Red Sox are a major part of Boston – and Massachusetts – culture. Even if you're not a sports fan, the history behind the famous "Green Monster" is worth exploring.
USS Constitution
The highlight of the Freedom Trail is America's oldest warship – the three-masted, wood-hulled beast that beat not one but FIVE British Naval vessels in the War of 1812, earning it the name "Old Ironsides" and a permanent spot in Boston Harbor.
Boston is Massachusetts' capital and largest city. Founded in 1630, it's one of the oldest cities in the U.S. The key role it played in the American Revolution is highlighted on the Freedom Trail, a 2.5-mile walking route of historic sites that tells the story of the nation's founding. One stop, former meeting house Faneuil Hall, is a popular marketplace.
"Beantown" is home to Symphony Hall, where the legendary Boston Pops orchestra performs, and Fenway Park, where the beloved Red Sox baseball team plays. Famous cultural institutions include the Museum of Fine Arts, Museum of Science and the Isabella Stewart Gardner Museum, housing a world-class collection in a space designed like a 15th-century Venetian palazzo.
Popular strolling spots include the Public Garden, featuring iconic swan boats; Newbury Street, offering upscale shopping; the Waterfront, dotted with seafood and chowder restaurants; and the North End, abundant with Italian bakeries and cafes.
Michigan
Michigan might be the most underrated state in America when it comes to natural beauty, and nowhere is that more obvious than during a summer trip to this spot smack between the Upper and Lower Peninsulas. The entire island is a national historic landmark and boasts the coolest hotel in the state — the Victorian Grand — as well as famous fudge and Mackinac Island State Park. Also, there are almost no cars on the island, and the preferred mode of transportation is horse-drawn carriage.
Familiarize yourself with the history of automotives in Henry Ford's home state. The Henry Ford's website describes the museum as "250 acres of innovation, 300 years of history, 26 million artifacts."
The National Historic Landmark of Mackinac Island is a resort area perfect for a quaint getaway. Forget the bustle of traffic or the hooting of cars, here the only way to get around is by horse and carriage, bicycle or using your own two feet. Going slowly is a great way to explore this unique island, with its wide range of architectural styles, homemade fudge stores and historic Fort Mackinac, the oldest building in Michigan, now full of educational exhibits.
Minnesota
The mall to beat all malls, Bloomington, Minnesota's Mall of America is the country's largest shopping and entertainment destination with over 520 stores, 50 restaurants and a whole host of entertainment options. There's a SEA LIFE aquarium, a LEGO store, the nation's largest indoor family theme park with 27 rides, the USA's longest indoor zip line and an 18-hole mini golf course. Best of all, there's no sales tax on clothing or shoes.
With a significant tip of the hat to the Mall of America and the Spam Museum, the most unusual, interesting thing in the Land of 10,000 Lakes doesn't involve water at all. But rather a must-see, 18ft, 2.5-ton statue of Paul Bunyon flanked by his trusty blue ox Babe, that it should be noted, rocks a whopping 14ft horn span. And once you've seen it, well, you're in Bemidji, so really the world's your oyster.
Minneapolis' free art museum sits on eight acres and holds over 89,000 works of art in its permanent collection, making it a must-visit when in the Twin Cities.
Mississippi
Gearheads will enjoy perusing one of North America's largest collection of cars, with luxury and sport vehicles dating back to 1886.
Vicksburg National Military Park
While Gettysburg gets all the love from Yankees, perhaps the greatest War-Between-the-States battle site sits in Western Mississippi, where this 47-day siege on Vicksburg and the associated campaign claimed more than 20,000 total casualties and resulted in the Union taking control of the Mississippi River. Today, you can visit 1,325 historic monuments, 20 miles of trenches, and even the restored USS Cairo, which was the first US ship downed by a torpedo when it was sunk in 1862.
While many tourists flock to Graceland, in Tennessee, to see where the legend's life ended, you can see where it all started in a two-room house in Mississippi. A dedicated tour takes you from Elvis's birthplace to his memorial chapel, with his childhood church, a museum and, of course, a gift shop in between.
Missouri
The most popular show in Branson, Missouri, is run by a six-member team of siblings who perform country, rock, and pop music covers. The venue is in the 1880s-themed amusement park, Silver Dollar City, which sits in one of Missouri's deepest caves.
Since St. Louis was considered the Gateway to the West, this arch was constructed in the 1960s to give the St. Louis skyline an iconic monument. Today you can take trams all the way to the top of the tallest man-made monument in the Western Hemisphere and enjoy a panoramic view of the city and the Mississippi River.
For a theme park that goes the extra mile, head to Branson's 1880s-style Silver Dollar City. It's not just home to over 40 hair-raising rides and attractions, but is also well-known for its live shows and concerts, excellent food and selection of quirky stores.
Missouri is known for its caves and caverns, and Silver Dollar City is no different, sitting on top of one of the state's deepest caves. There's also an artisan village with more than a hundred resident craftspeople on site. Take a look at the world's most jaw-dropping roller coasters only the brave dare to ride.
Montana
This half-day, 8-mile rafting trip along Yellowstone River passes by the Devil's Slide formation on Cinnabar Mountain, and includes both exciting rapids and stops in the flat stretches for swimming and relaxing. Boats accommodate eight to 12 people, and the price includes wetsuit, river shoes and splash gear.
This national park whose 16,000 square miles of mountains, rivers, and general untamed spectacular wilderness lie both in the States and north of the border. The mountain range here, created by glacier movement, has been called the "Crown of the Continent" and attracts nearly two million visitors every year. Glacier National Park's popular 50-mile Going-to-the-Sun Road boasts harrowing mountainside driving and unmatched views of the park's glaciers and carved valleys.
Grizzly & Wolf Discovery Center
While of course there's an endless supply of beauty to gawp at in Yellowstone National Park, from dramatic canyons to hot springs, if you want to get really close to its varied wildlife, take a trip to West Yellowstone's Grizzly & Wolf Discovery Center. The not-for-profit wildlife park and educational center teaches visitors about grizzlies and wolves, as well as allowing you to watch the creatures in their natural outdoor habitats.
Nebraska
Race car fans will get a kick out of the Museum of American Speed's collection of vintage Indy Cars, NASCAR championship vehicles, and even luxury rides.
As the bluffs on the southern edge of the North Platte River Valley eroded like Nebraska's football tradition, this 325ft spire made of rock between 23-34 million years old began to tower above the plains. This natural structure served as a landmark for travelers on the Mormon, California, and Oregon Trails and was designated a National Historic Site in 1956. It is commemorated on the back of the state's official quarter.
One of the most famous zoos in the world, Omaha's Henry Doorly Zoo and Aquarium is well-known for its state-of-the-art animal habitats, ambitious exhibits and range of wildlife. It's home to everything from South African elephants to Atlantic stingrays. There's also plenty of entertainment too, with animal encounters, rides, attractions and even an IMAX cinema.
Nevada
At the world's tallest observation wheel, you can get 360-degree views of the Las Vegas Strip and nearby mountains. There's even a bar cabin with daily happy hours.
No, Sin City's Strip is not the number one thing to do in Nevada. Tourists prefer the stunning views at Red Rock Canyon, as well as its mountain biking and hiking opportunities.
Las Vegas, Nevada isn't just about wild concerts, hypnotizing casinos and raucous nightclubs: there are museums to be found too. One particular highlight is the Neon Museum, which collects, preserves, studies and exhibits some of Vegas's most important signs. Each sign has a story around its creation, what inspired it and the role it played in the city's landscape. The museum also takes visitors on an educational journey through signs from the 1930s until today.
Las Vegas
Las Vegas, in Nevada's Mojave Desert, is a resort city famed for its vibrant nightlife, centered around 24-hour casinos and other entertainment options. Its main street and focal point is the Strip, just over 4 miles long. This boulevard is home to themed hotels with elaborate displays such as fountains synchronized to music as well as replicas of an Egyptian pyramid, the Venetian Grand Canal, and the Eiffel Tower.
Designer boutiques reside in the city's numerous malls and retail areas. Famous entertainers headline extravagant musicals, concerts, and comedy shows. Swimming pools and thrill rides offer family-oriented diversions.
The city's hedonistic side is reflected in high-energy nightclubs as well as strip clubs. In the original downtown area north of the Strip, longstanding venues like the Golden Nugget, which opened in 1946, sit alongside the Fremont Street Experience pedestrian mall and its high-tech light shows. The diverse dining opportunities range from all-you-can-eat buffets to lavish restaurants run by celebrity chefs.
Las Vegas Strip
This 4.2-mile stretch of South Las Vegas Blvd is home to 15 of the 25 largest hotels in the world, two of the best pool parties, every gourmet restaurant you can name, and at least one or two fairly attractive women. And despite not technically being IN the city of Las Vegas, "the Strip" has become America's symbol of lost inhibitions, limitless parties, and questionable decisions.
New Hampshire
The highest point in New England is a lot more than just a tall mountain. Not only did its summit hold the Earth's record for fastest wind gust ever recorded (231mph!) for 76 years, but annual temps can fluctuate between a downright pleasant 72 degrees and, well, a staggering -102 degrees with the wind chill. There's a cog railroad to take tourists to the summit (if you don't want to drive), and hiking expeditions are easy to come by.
Kancamagus Highway
This scenic drive is New Hampshire's top attraction, especially during the fall, when the road is famous for its unmatched foliage.
The gorgeous Lake Winnipesaukee is New Hampshire's largest, measuring 21 miles long. It's a popular tourist destination thanks to its year-round appeal: in the winter, it's a favorite of skiers, snowboarders, ice fishers and snowmobilers; while in the summer there are plenty of hiking trails to enjoy on foot or on horseback, while the calm waters are ideal for boating, fishing, canoeing and swimming.
New Jersey
See dolphins and whales within just 10 miles of land. The estuary is home to species like humpback whales, manta rays, hammerheads, seals and bottlenose dolphins. There are trips leaving from Cape May, which include a narrated history of the area from the captain, plus access to local food and beverages at the snack bar.
Aside from being the inspiration for Monopoly and longtime-home to the Miss America Pageant, the boardwalk in AC is what Americans picture when they think about summers on the Jersey Shore. Despite the hair gel and fist pumping rep the Shore's gotten, AC still remains one of America's great gambling destinations and the boardwalk was the first of its kind in America.
Cape May County Park & Zoo
Free year-round admission to more than 550 animals on 85 acres makes this New Jersey's top attraction.
Grounds for Sculpture
Created as a way of making sculpture and contemporary art accessible to people of all backgrounds and interests, New Jersey's Grounds For Sculpture was designed so that visitors could experience sculpture in a familiar and informal setting. The not-for-profit park exhibits nearly 300 works, with some pieces commissioned specifically for the attraction, such as New Jersey artist Isaac Witkin's impressive Garden State.
New Mexico
Hot air balloon is the most popular way to see New Mexico's Rio Grande Valley and Sandia Mountains. The one-hour flight starts before sunrise and gets visitors in the air just in time to see daylight illuminate the mountain range below.
Carlsbad Caverns
Hard to believe it, but inland New Mexico was a sea 250 million years ago, full of marine life that created living coral reefs. Which made for spectacular scuba diving then and, after 250 million years of limestone erosion, some pretty badass caves now. This spot in the Guadalupe Mountains has 119 known caves that can be toured, some filled with trees, water, wildlife, and even birds.
Although it looks like snow, the stunningly white dunes of White Sands National Monument are made of rare white gypsum. Either way, you can rent a sled or camp here.
Meow Wolf
If you're heading to New Mexico, don't miss Santa Fe's coolest, most crazy attraction: the House of Eternal Return. The immersive, colorful art installation transports visitors into a fantasy world inside its mystery house with secret passages, climbing apparatus and art exhibits along with a children's learning center and café area. The complex also has a music venue, bar and an outdoor dining scene with food trucks. The kids will love it, and so will you.
New York
The main deck on the iconic building's 86th floor is the highest open-air observatory in the city, offering views of the New York skyline, the Hudson River, the Statue of Liberty and more.
The big green lady in the middle of New York Harbor is one giant tourist attraction. In addition to being the nation's symbol of freedom and opportunity.
Central Park
Central Park blesses "the concrete jungle" with a plethora of greenery — 843 acres to be exact. Featured in too many movies to count, it's one of the most filmed locations in the world.
There's plenty to visit in New York, but the place you'll find yourself returning is the Museum of Modern Art. With almost 200,000 works of modern and contemporary art, the collection is home to works by numerous important artists, including Salvador Dali, Pablo Picasso and Andy Warhol. Visitors can view paintings, sculptures, drawings, prints, photographs and more, while MoMa also owns around two million film stills.
Niagara Falls
Niagara Falls is a city on the Niagara River, in New York State. It's known for the vast Niagara Falls, which straddle the Canadian border. In Niagara Falls State Park, the Observation Tower, at Prospect Point, juts out over Niagara Gorge for a view of all 3 waterfalls. Trails from the Niagara Gorge Discovery Center lead to other viewpoints. The Aquarium of Niagara is home to Humboldt penguins, seals and sea lions.
Below the falls, the Hurricane Deck, on Goat Island, is a seasonal viewing platform providing up-close views of the American Falls and the Bridal Veil Falls. The coal-powered steamboats used for the Maid of the Mist boat tours cruise close to the base of the Canadian Horseshoe Falls.
Just outside the park, the Niagara Wax Museum of History displays life-size figures from local history, including Annie Edson Taylor, who went over the falls in a barrel in 1901. North of town, where the Niagara River meets Lake Ontario, Old Fort Niagara has 18th-century military buildings and fortifications.
New York
New York City comprises 5 boroughs sitting where the Hudson River meets the Atlantic Ocean. At its core is Manhattan, a densely populated borough that's among the world's major commercial, financial and cultural centers. Its iconic sites include skyscrapers such as the Empire State Building and sprawling Central Park. Broadway theater is staged in neon-lit Times Square.
The Brooklyn Bridge connects Manhattan to the borough of Brooklyn, where varied neighborhoods range from Williamsburg – a hotbed of indie music, art and nightlife – to beachfront Coney Island and its amusement parks. The borough of Queens has Flushing Meadows Corona Park, with its 12-story 1964 World's Fair globe sculpture, the Unisphere.
The Bronx, NYC's northernmost borough, is home to the landmark New York Botanical Garden and renowned Bronx Zoo. The Staten Island Ferry links Manhattan to NYC's southernmost borough with views of the city skyline and Statue of Liberty.
North Carolina
Comedy Tour of Charlotte
Charlotte's Funny Bus combines an informational city bus tour with a BYOB comedy show. Jokes are similar to what you'd see in an actual comedy club, so the trip is an adult-only way to learn about North Carolina's biggest city.
A trip to the mountains outside of Asheville and this historic Vanderbilt family estate will have you forgetting you're in the same state as the NASCAR Hall of Fame. The 250-room mansion is one of America's great castles and is completely self-sustaining, an early tribute to the "green" building that also features expansive gardens and its own winery.
This 469-mile drive is known for the breathtaking scenery of the Appalachian Highlands it features, as well as endless lookouts, and 300 miles of hiking and biking trails.
North Dakota
Theodore Roosevelt National Park
Known as the badlands, this spectacular park is credited with inspiring President Roosevelt's conservation efforts. Theodore Roosevelt National Park comprises three geographically separated areas of badlands in western North Dakota, covering 70,446 acres of land in three sections the North Unit, the South Unit, and the Elkhorn Ranch Unit.
Hiking, horseback riding, camping and fishing are among the ways you can explore the 70,000-plus acres of park in the badlands of North Dakota. Entrance to the park costs $25 per private vehicle, although you can walk or bike in for just $12 per person.
It's not every day you can see a red panda with your own eyes, but at Fargo, North Dakota's Red River Zoo, you can come face to face with some of the world's rarest cold climate species, including Chinese red pandas, Pallas' cats and grey wolves. You can also spot an armadillo, White Faced Saki monkeys and a South American two-toed sloth. The zoo takes an active role in conservation, teaching children how to help wildlife, and running activities for students to help them compile important data.
Ohio
Home to Internet-famous animals like Fiona the Hippo and Harambe, the Cincinnati Zoo is a favorite among travelers. The second-oldest zoo in the country also features rhinoceroses, gorillas, and a giant salamander.
Cedar Point, the second-oldest amusement park in America. Very much living up to its nickname, "The Roller Coaster Capital of the World," CP boasts 16 coasters – including four that stand over 200ft tall – and a world-record 72 rides total. It's been drawing visitors to Ohio since 1870, when Anaheim was still orange groves and Orlando was nothing but swampland.
National Museum of the U.S. Air Force
The National Museum of the U.S. Air Force is crawling with history. Visitors can get lost in over 20 exhibits, including the World War II Gallery, the Cold War Gallery, and the Space Gallery.
No music fan could go to Ohio and miss out on the Rock and Roll Hall of Fame. Dedicated to the celebration and preservation of rock and roll music, there's lots to enjoy, from exhibits lauding Rolling Stone magazine to celebrations of the ultimate rock icons, from The Beatles to David Bowie. Although the exhibition is 15 years old, it's continually updated, with recent additions including Beyoncé's one-sleeve leotard from the Single Ladies music video.
Oklahoma
As America's foremost museum documenting Western history, art and culture, Oklahoma City's National Cowboy & Western Heritage Museum exhibits tens of thousands of Western artifacts and art. There are interactive galleries focusing on the history of the American cowboy, rodeos, Western performers and more. Plus there's a broad mix of exhibitions on display, with everything from sculptures and firearms to cartoons and historical cowboy gear, taking you on a visual journey through the American West.
Oregon
Though the Beaver State is 48% forest, it's only national park is a 286-square-mile swath of land whose main attraction is the deepest lake in the United States. The six-mile-wide body of water is 1,148ft deep and was formed by the collapse of Mount Mazama. In fact, a remaining cone of its cinder makes up Wizard Island in the middle.
Its calm blue color and dramatic cliff surroundings make for excellent photos, while active adventurers can hike, bike and drive around the beautiful lake. If you can bear the icy temperatures, you can even swim in it too.
You can see several stunning waterfalls from the Columbia River Gorge while driving along the Columbia River Highway Scenic Byway. If you want a closer look, there are several walking trails off the road that can take you to bridges overlooking the falls.
Pennsylvania
It's not hard to see why Philadelphia's beautiful Longwood Gardens is visited by over 1.5 million people a year. With over a thousand acres of natural woodland and picture-perfect gardens, Longwood is also home to the most significant fountain collection in the United States. With 40 indoor and outdoor gardens, chances are you won't get bored. But if you do, there's a jam-packed schedule, with several events happening every day, from fountain shows to live music, to keep you entertained.
Philadelphia
Philadelphia, Pennsylvania's largest city, is notable for its rich history, on display at the Liberty Bell, Independence Hall (where the Declaration of Independence and Constitution were signed) and other American Revolutionary sites. Also iconic are the steps of the Philadelphia Museum of Art, immortalized by Sylvester Stallone's triumphant run in the film "Rocky."
The city has a fervent sports culture, most evident when the Eagles (pro football) or Phillies (pro baseball) teams play at home. Colorful murals adorn thousands of building exteriors, the lively Delaware River waterfront offers concerts and festivals, and nearly 10,000 acres of parkland dot the city, from landscaped Rittenhouse Square to sprawling Fairmount Park. Popular neighborhoods include arty Fishtown, Washington Square West, and Bella Vista, home to the longstanding Italian Market.
Rhode Island
Newport mansions
Before the advent of air conditioning and cheap land in Florida, the one-percenters of the Gilded Age made their glorious homes on the coast of Rhode Island, set on cliffs against the backdrop of the Atlantic Ocean; mansions like the Vanderbilts' Breakers, the Marble House, Rosecliff (which was featured in The Great Gatsby), and the ultra-Victorian Chateau-sur-Mer. And if you want to stay in one, the coolest hotel in Rhode Island – The Chanler at Cliff Walk – will gladly put you up for a night.
Cliff Walk
If you're taking a trip to Newport, Rhode Island, don't miss out on getting to know the city via the Cliff Walk, a 3.5-mile-long winding seaside path that takes you past both the manicured grounds of Newport's breathtaking Gilded Age mansions and the crashing waves of the Atlantic Ocean. Many of the cliffs have steep drops plunging up to 70 feet – the views across the waters are spectacular – and on the other side you'll pass architectural landmarks such as Salve Regina University and The Breakers.
South Carolina
Historic Charleston
Conde Nast readers don't rank your city No. 1 in America four times because they love low-lying marshlands. They do it because they love the historically preserved Downtown, where you can take carriage tours through streets lined with 19th-century southern architecture, enjoy a burgeoning food scene, and soak in more history than in any other city its size.
Falls Park on the Reedy
This 32-acre park is right next downtown Greenville, and features lots of waterfalls and green space for visitors to enjoy.
The Winchester Museum
The Winchester Museum at the National Wild Turkey Federation is the only museum on the planet dedicated to wild turkey restoration, management and hunting. It tells the story of the wild turkey through displays, while visitors can also learn how to make wild turkey sounds and view taxidermy of the five wild turkey subspecies.
South Dakota
One of the USA's most recognizable memorials, Mount Rushmore National Memorial features the 60-foot carved faces of four great American presidents: George Washington, Thomas Jefferson, Theodore Roosevelt and Abraham Lincoln.
When you get there, walk the Presidential trail, which is less than a mile long to get close to the mountain sculpture, spotting elk, white-tailed deer and big-horn sheep along the way. Head to the visitor center to watch a film describing the methods used in carving Mount Rushmore.
Custer State Park
This stunning state park is home to a herd of 1,300 bison that roam freely, as well as popular hiking trails and campsites.
Tennessee
If America has had only one king, then Graceland marks both the beginning and the end of the country's historic castles tour. This longtime home of Elvis Presley is the third-most visited private home in America and a bucket-list destination for any Elvis fan. But unlike the grand interiors of castles in other countries, this spot is filled with leopard print, shag carpeting, and bright red fur.
Nothing goes together quite as well as country music and moonshine, so naturally, the country music capital's top attraction is a distilling company. Visitors can get their drink on and leave with jars of authentic moonshine in flavors like Maple Bacon and Appalachian Apple Pie.
National Civil Rights Museum
Located at the former Lorraine Motel, where Dr Martin Luther King Jr was assassinated in 1968, Tennessee's National Civil Rights Museum takes visitors on a five-century journey of civil rights from the beginning of the resistance during slavery to the late 20th century. Stand-out exhibits include a recreation of Rosa Parks refusing to move from her seat on the bus, as well as an exhibition about Dr King's last hours.
Texas
Big Bend National Park
Texas is so big, its tourist attractions are bigger than some states. Seriously, the 800,000-plus acres that make up this park are bigger than Rhode Island. In addition to being an impressively sprawling desert scape, it has also been certified as having the darkest skies in the lower 48, and may be the best place in the country for stargazing.
San Antonio Riverwalk
Texas' San Antonio Riverwalk is like a Southern version of Venice. Visitors can down fresh margaritas by the water, go shopping, or take a cruise down the river.
If you want to learn more about the life and assassination of President John F. Kennedy, take a trip to the Sixth Floor Museum in Dallas. Located in the old Texas School Book Depository building, where a sniper's perch and rifle were found on the sixth floor after the president was assassinated in Dealey Plaza, the museum chronicles the life and legacy of the president through the lens of his assassination in 1963, with historic images, news footage and special exhibits.
Utah
A Navajo guide takes visitors through the culturally significant Native American land, with stops at some of the valley's oldest ruins and the Big Chief Monument.
While we have to give major props to the Mormons and their construction of Temple Square and the Tabernacle, even they'd tip their hat to whomever created Zion at the intersection of the Colorado Plateau, the Mojave Desert, and Great Basin. Here you can ride into the half-mile-deep Zion Canyon, carved into the red rocks by the north fork of the Virgin River.
Bryce Canyon National Park
The colorful, otherworldly rock formations at this sunset-colored park are legendary, especially among hikers, who have 35,000 acres of trails to explore. Known as the "forest of stone," this park is a must-see.
Utah's Bonneville Salt Flats stretch over 30,000 acres, but seem to extend forever. Created when the ancient waters dried up, the lake's total salt crust volume is estimated at 146 million tons. A popular spot for photographers, commercials and filming, the salt flats are also used for automobile racing and have been the site for several land speed records.
Scenic area offering camping & a variety of hiking trails with red rock vistas & 2,500 stone arches.
Salt Lake City, Utah's high-elevation capital, is bordered by the buoyant waters of the Great Salt Lake and the snow-capped peaks of the Wasatch Range. Downtown's 10-acre Temple Square, headquarters of the Mormon Church, is home to the majestic, 19th-century Salt Lake Temple and the neo-Gothic Assembly Hall. The acclaimed Mormon Tabernacle Choir performs in the square's domed Tabernacle.
At the Family History Library, visitors can examine comprehensive genealogical records preserved by the Mormon Church. Towering nearby is the 165-ft. muraled rotunda of the neoclassical, 1916 State Capitol. The Natural History Museum of Utah contains exhibits on earth science and dinosaurs. In neighboring Red Butte Garden and Arboretum, nature trails wind past 100 acres of botanical gardens. Utah Olympic Park, host to the 2002 Winter Olympics, is to the east of the city.
Vermont
If you love ice cream (and who doesn't?), be sure to take a trip to the original Ben & Jerry's factory in Waterbury for a tasty tour. You can learn how the brains behind the famous ice cream brand make the flavors so delicious, pay a visit to the Flavor Graveyard to pay your respects to those that have fallen by the wayside and, of course, sample plenty of ice cream.
Virginia
The living history museum features employees dressed and working as people in the colonial era. Attractions include places to eat Colonial-era meals, textile production demonstrations, carriage rides, and a collection of 18th-century British military firearms.
Arlington National Cemetery
Over 400,000 people are buried across 624 acres, and an average of 25 burials are performed here each day. Famous graves include those of John F. Kennedy and William Howard Taft.
Monticello
Monticello, the primary plantation of America's third president Thomas Jefferson, is a highlight not to be missed in Charlottesville, Virginia. Drawing hundreds of thousands of visitors a year, the UNESCO World Heritage Site is prominently featured on the back of the nickel. While the main highlight is touring the spectacular home and impressively maintained gardens, there's also a visitor center with information about Jefferson and his life, with interactive exhibits for children.
Washington
Seattle's Chihuly Garden and Glass features colorful glass sculptures from the museum's namesake artist, a Washington native. The popular $38 ticket twofer also includes access to the neighboring Space Needle, where you can see the city from a 520-foot-high observation deck.
Pike Place Market
This open-air market is like a farmers market on steroids – and a must-see in Seattle. Originally founded as a place for farmers to conveniently sell produce, it somehow grew into a hotspot where tourists flock and mongers throw fish for fun. It even boasts its own brewery downstairs.
Seattle
Seattle, a city on Puget Sound in the Pacific Northwest, is surrounded by water, mountains and evergreen forests, and contains thousands of acres of parkland. Washington State's largest city, it's home to a large tech industry, with Microsoft and Amazon headquartered in its metropolitan area. The futuristic Space Needle, a 1962 World's Fair legacy, is its most iconic landmark.
Other major sites include historic Pike Place Market (home to the original Starbucks), nearby Olympic Sculpture Park and the Museum of Flight, with the Boeing Company's original plant. Grunge music raised Seattle's profile in the 1990s, and the city is still home to a vibrant independent music scene, as well as the Museum of Pop Culture, or MoPOP, dedicated to popular music and culture. The city's also known for its serious coffeehouse and farm-to-table dining scenes.
West Virginia
West Virginia's most popular attraction, held at the Greenbrier resort, lets tourists interact with trained hawks and falcons.
There is a lot of natural beauty in West Virginia. And a lot of couch burning. But neither are quite the spectacle that you'll see every October 18th at Bridge Day, an annual event to commemorate the opening of the New River Gorge Bridge. More than 100,000 people turn out to watch folks base and bungee jump clean off the Western Hemisphere's longest arch bridge.
Trans-Allegheny Lunatic Asylum
The Trans-Allegheny Lunatic Asylum was a psychiatric hospital that operated from 1864 until 1994. The asylum offers many tours, including a spooky ghost tour that's not for the faint of heart.
The New River Gorge National River
Outdoor adventurers adore West Virginia's New River Gorge, with its long list of active recreation opportunities, from climbing and rafting to kayaking and hiking. Its River Gorge Bridge, soaring 876 feet above the Gorge, is the longest single-arch bridge in the western hemisphere, and once a year, on Bridge Day, welcomes people from all over the world to zipline, rappel and base jump from the impressive structure.
Wisconsin
This all-day attraction takes visitors to all of the city's most popular food, drink, and culture destinations, including the Harley-Davidson Museum, Lakefront Brewery, and the Milwaukee Public Market in the Historic Third Ward.
Calling this a house on a rock is kinda like calling the Grand Canyon a hole in the desert. This sprawling estate, built by visionary Alex Jordan Jr., is indeed built atop a chimney of rock, but the "house" includes, among other things, the world's largest carousel, battling sea monsters, a full-sized model of the "Streets of Yesteryear," a sculpture pavilion, and a room that extends 140ft out, unsupported, 15 stories in the air. Oh yeah, and the associated hotel has a 45ft submarine.
It's no secret that football is a big tradition in Wisconsin. But whether you're a Cheesehead or not, attending a game at the famous Lambeau Field is a must.
Motorbike enthusiasts won't be able to resist the lure of Milwaukee, Wisconsin's Harley-Davidson Museum. With plenty for both kids and adults, visitors can touch and sit on any motorcycle in the Experience Gallery, see everything that goes into making a Harley-Davidson Knucklehead motorbike in the Engine Room, and enjoy a range of permanent and temporary exhibitions dedicated to celebrating the iconic motorcycle.
Wyoming
This attraction lets tourists view the elk, moose, bison, grizzly bears, and wolves that frequent Wyoming's Grand Teton National Park. The park hosts a variety of tours, including summer- and winter-only tours.
This Wyoming landmark has 2.2 million acres of wilderness including its own Grand Canyon. But perhaps its most famous attraction is Old Faithful, a natural geyser that shoots thousands of gallons of boiling water 100-200ft in the air every 91 minutes.
Grand Canyon of the Yellowstone
This stunning canyon, located in Yellowstone National Park, is a must. There's also hiking, biking, camping, wildlife galore, and, of course, the famous geyser, Old Faithful.
The Old Faithful Geyser has had more than a million eruptions since Yellowstone became the world's first national park in 1872. The world's most famous geyser normally erupts around 20 times a day for up to five minutes, and can be predicted with a 90% accuracy rate. It's great for tourists, as you're pretty much guaranteed to see an eruption.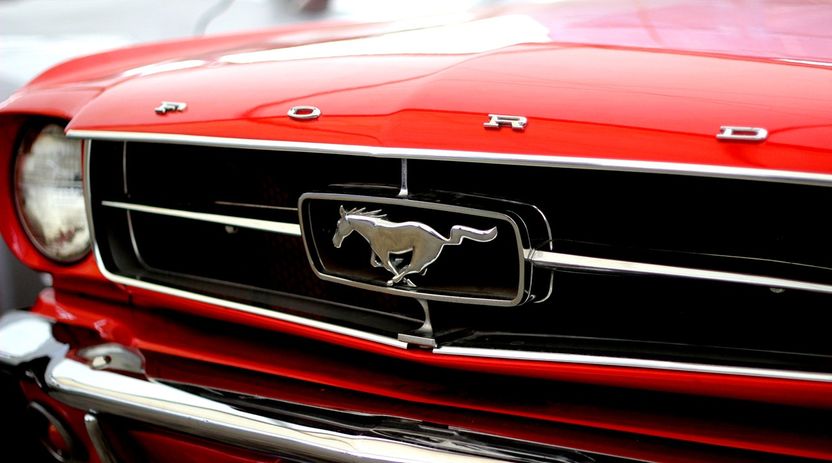 Air
Flying is your quickest option but can be very expensive. You can sometimes find really good seat sales for as little as 100 USD, however. It's worth it to check several websites ahead of time to see what deals are on. Sample one-way fares include San Francisco to Maui for 169 USD, Seattle to Tucson for 99 USD, or New York to Chicago for 60 USD. The more budget-friendly airlines in the United States are:
Despite the presence of good-value discount airlines – most notably Southwest and JetBlue – air travel is a much less appealing way of getting around the country than it used to be. With air fuel costs escalating even faster than petrol costs, and airlines cutting routes, demanding customers pay for routine services and jacking up prices across the board, the days of using jet travel as a spur to vacation adventuring are long gone. To get any kind of break on price, you'll have to reserve well ahead of time (at least three weeks), preferably not embark in the high season, and be firm enough in your plans to buy a "non-refundable" fare – which if changed can incur costs of $100 or more. Nonetheless, flying can still cost less than the train – though still more than the bus.
Public Transportation
Most U.S. cities have convenient public transportation options, including metro systems and buses. Fares are about 2 USD for a single journey, but there are usually packaged options for visitors. For example, you can get a 7-day unlimited MetroCard in New York City for just 29 USD, which covers both buses and the subway system. San Francisco's CityPass gives you unlimited rides for 5 USD per day.
Train
Amtrak is the rail provider for the United States, but it's not the quickest or most affordable way to travel. It's certainly comfortable and you'll get some really scenic views, however.
Students can get discounts and there is a rail pass that will let you travel in segments (for example, 15 days of travel for 459 USD). However, a "segment" isn't necessarily a one-way trip – if you have to transfer lines, that's two segments used. A 20-hour train ride from Chicago to New Orleans might cost around 135 USD, or a multi-day trip from New York to Los Angeles is around 230 USD.
Travelling on the national Amtrak network (800 872 7245, amtrak.com) is rarely the fastest way to get around, though if you have the time it can be a pleasant and relaxing experience. The Amtrak system isn't comprehensive – East Coast states from Virginia northward are well covered with rail routes but some Western states are left out altogether. What's more, the cross-country routes tend to be served by one or at most two trains per day, so in large areas of the nation the only train of the day passes through at three or four in the morning.
A number of small local train services connect stops on the Amtrak lines with towns and cities not on the main grid. Amtrak also runs the coordinated, but still limited, Thruway bus service that connects some cities that their trains don't reach.
For any one specific journey, the train is usually more expensive than taking a Greyhound bus, or even a plane – the standard rail fare from New York to Los Angeles, for example, starts at around $220 one way with advance online booking – though special deals, especially in the off-peak seasons (Sept–May, excluding Christmas), can bring the cost of a coast-to-coast return trip down to around $220–300. Money-saving passes are also available.
The Acela Express high-speed rail service can travel up to 240kph (150mph), reducing the standard three-hour trip between Washington, D.C. and New York by 30 minutes and the New York to Boston journey from four hours and 30 minutes to just three hours.
Other routes from Washington, D.C. run south to Miami and New Orleans, and from Boston, New York or Washington, D.C. to Chicago. From Chicago, daily services radiate to Seattle, Portland, Oakland, San Francisco, Los Angeles, New Orleans and San Antonio (via Fort Worth). A coast-to-coast train service is provided between Jacksonville and Los Angeles via Tucson, El Paso, San Antonio, Houston and New Orleans.
Short-distance and commuter rail lines exist in various urban centers, many connected to Amtrak line stops. Amtrak also operates a Thruway bus service, which connects to some cities and towns not on its rail grid.
The California Rail Pass allows seven days of travel in a 21-day period within California.
Bus
If you're travelling on your own and plan on making a lot of stops, buses are by far the cheapest way to get around. The main long-distance operator, Greyhound (800 231 2222, greyhound.com, international customers without toll-free access can also call t 214 849 8100 from 5am–1am CST), links all major cities and many towns. Out in the country, buses are fairly scarce, sometimes appearing only once a day, if at all. However, along the main highways, buses run around the clock to a full timetable, stopping only for meal breaks (almost always fast-food chains) and driver changeovers.
To avoid possible hassle, travelers should take care to sit as near to the driver as possible, and to arrive during daylight hours – many bus stations are in dodgy areas. In many smaller places, the post office or a petrol station doubles as the bus stop and ticket office.
Reservations can be made in person at the station, online or on the toll-free number. Oddly, they do not guarantee a seat, so it's wise to join the queue early – if a bus is full, you may have to wait for the next one, although Greyhound claims it will lay on an extra bus if more than ten people are left behind.
Popular bus companies include:
Car
For many, the concept of cruising down the highway, preferably in a convertible with the radio blasting, is one of the main reasons to set out on a tour of the USA. The romantic images of countless road movies are not far from the truth.
Apart from anything else, a car makes it possible to choose your own itinerary and to explore the astonishing wide-open landscapes that may well provide your most enduring memories of the country.
Driving in the cities, on the other hand, is not exactly fun, and can be hair-raising. Yet in larger places a car is by far the most convenient way to make your way around, especially as public transport tends to be spotty outside the major cities.
Renting a car
To rent a car, you must have held your licence for at least one year. Drivers under 25 may encounter problems and have to pay higher than normal insurance premiums. Rental companies expect customers to have a credit card; if you don't, they may let you leave a cash deposit (at least $500), but don't count on it.
All the major rental companies have outlets at the main airports but it can often be cheaper to rent from a city branch. Reservations are handled centrally, so the best way to shop around is either online, or by calling their national toll-free numbers.
Even between the major operators – who tend to charge $50–100 per week more than the local competition – there can be a big difference in the quality of cars. Industry leaders like Alamo, Hertz and Avis tend to have newer, lower-mileage cars and more reliable breakdown services. Always be sure to get unlimited mileage and remember that leaving the car in a different city to the one where you rented it can incur a drop-off charge of $200 or more.
Some credit card companies offer automatic CDW coverage to customers using their card; contact your issuing company for details. Alternatively, European residents can cover themselves against such costs with a reasonably priced annual policy from Insurance4CarHire.
The American Automobile Association, or AAA (t 800 222 4357, aaa.com), provides free maps and assistance to its members and to members of affiliated associations overseas, such as the British AA and RAC. If you break down in a rented car, call one of these services if you have towing coverage, or the emergency number pinned to the dashboard.
Top car rental companies include:
Taxi & Ridesharing
Taxis are metered with charges starting around 3 USD plus 2-3 USD per mile. This is one of the most expensive ways to get around, however.
Uber and Lyft are a lot cheaper than taxis and are the best way to get around a city if you do not want to take a bus or pay for a taxi. The shared/pool option offers even better savings.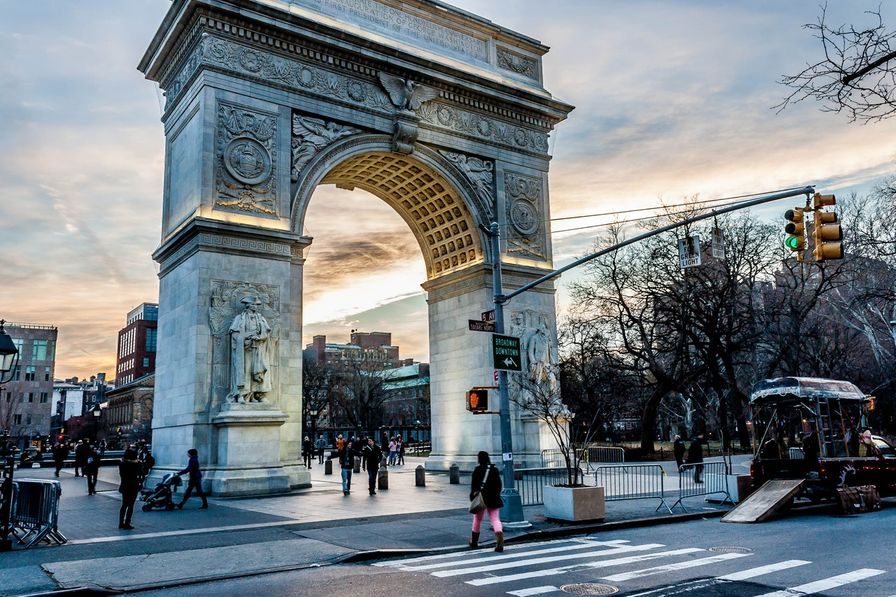 Four Seasons Resort Hualalai is the No. 1 Best Hotel in Hawaii and the No. 1 Best Hotel in the United States. White sand beaches and black lava landscapes surround the property, meaning guests are treated to stellar sights at every turn. Plus, visitors can relax at the spacious spa, soak in one of seven outdoor pools or learn about Hawaiian traditions at the cultural center before dining at one of the property's restaurants or lounges. After filling up on gourmet fare, lodgers can kick back in their luxurious Hawaiian-themed accommodations.
Combining Chicago's Midwestern charm with the attention to detail Peninsula properties pride themselves on, The Peninsula Chicago wows guests from its position on Chicago's Magnificent Mile. Accommodations at the No. 1 Best Hotel in Chicago are neutral and refined, with rich blue accents that complement dark wood and cream leather furnishings.
The property also leads the pack in health offerings thanks to its top-notch spa, heated indoor pool and fitness center with skyline views. What's more, the hotel offers traditional afternoon tea in its lobby, as well as tasty American, European and Asian fare at its restaurants. 
Earning universal praise from both critics and travelers since opening in March 2017, the Four Seasons Hotel at The Surf Club continues its rise to prominence by capturing the No. 1 spot on the Best Hotels in Florida ranking.
The property's beautiful, modern design and relaxed vibe are the first things guests will notice here, but its stunning spa, three outdoor pools, white sand beach and variety of dining options are what keep travelers coming back. 
The  Hotel overlooks a beautiful stretch of sand on the island's southern coast. Guests can marvel at the ocean or the resort's gardens from their private lanai before making their way to the beach to snorkel or scuba dive. Travelers who would rather stay on land can take advantage of the resort's world-class golf course or its luxurious spa.
It is easy to work up an appetite with so much to do, so the Four Seasons Resort Lanai offers a multitude of restaurants, including a dining establishment helmed by celebrity chef Nobu Matsuhisa. 
The Langham, Chicago offers a calm respite in the heart of the Windy City. Rooms and suites feature floor-to-ceiling windows, walnut furniture and spacious bathrooms with rainfall showers and deep soaking tubs. Outside the accommodations, visitors will find an American-influenced restaurant, an afternoon tea lounge, a spa, a health club and a 67-foot pool. 
Sprawled across 24 acres on Maui's northwestern coast, the Montage Kapalua Bay offers a variety of activities. Guests can play tennis, hit the links at two award-winning golf courses, attend a traditional Hawaiian luau or sign up for a zip line or helicopter tour.
When it's time to sleep, travelers can retreat to their locally inspired accommodations. All suites feature furnished lanais, some with ocean views. Regardless of which accommodation guests choose, they can count on the resort's staff to make their stays extraordinary. 
Positioned at the intersection of Wilshire and Santa Monica boulevards in Beverly Hills, California, the Waldorf Astoria Beverly Hills offers an urban oasis for travelers. The No. 1 Best Hotel in Los Angeles invites guests to soak up some California sun from its rooftop pool and bar. Visitors can also unwind in their elegant accommodations (which have terraces with city panoramas) or while enjoying a treatment at La Prairie Spa. The relaxed, upscale vibe continues at the on-site restaurant, Jean-Georges Beverly Hills, where diners can savor contemporary interpretations of pizzas, pastas, steaks and more. 
Things are homey yet completely refined on this organic farm near the Rio Grande River in Albuquerque. No two rooms are the same in the classic, hacienda-style house, but all are warm and inviting, and the surrounding lavender fields, roaming alpaca and peacocks, and outdoor saltwater pool make for an idyllic setting.
You'll want to take home the house-made lavender bath products in your room—and much more curated, thoughtful goodness in the farm's generous gift shop. 
The Inn at Lost Creek is an award winning luxury boutique hotel offering 32 unique suites, with a premiere location, one of Telluride's best restaurants, and a team that truly loves to deliver highly personalized and quality service defining the Inn as intimate, warm, and special. 
Representing the height of luxury in Colonial Williamsburg, the iconic Williamsburg Inn has been reimagined to bring you the best of the old world and the new. Staying true to its impressive Regency style, food and beverage options have been elevated to suit today's evolved tastes. 
A historical hotel, authentic and welcoming, Hotel Emma was once a 19th century Brewhouse. Now it's an extraordinary 146-room riverfront hotel and the flagship for Pearl's culinary and cultural community on the northern edge of downtown San Antonio.
When you stay at Pearl's Hotel Emma, you'll experience San Antonio as if you are staying at the well-appointed home of extremely interesting friends, your visit peppered with warm social experiences, genuine cultural flavor, insider knowledge, and delightful surprises unique to the hotel, the neighborhood and the city.
Best Restaurants In The USA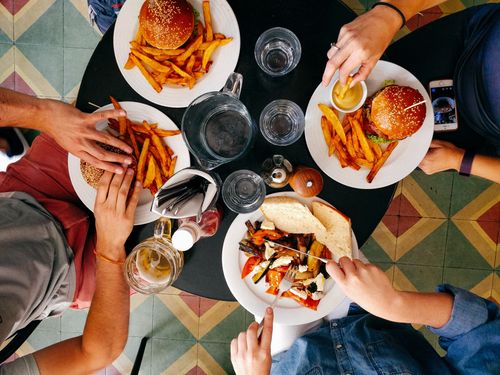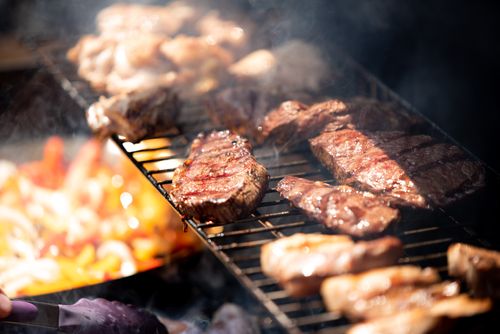 Cosme is a restaurant in New York City's Flatiron District serving contemporary Mexican-inspired cuisine from Chefs Enrique Olvera and Daniela Soto-Innes, along with business partner Santiago Perez. Dishes are rooted in Mexican flavors and traditions, while also celebrating local and seasonal ingredients from the Hudson Valley and surrounding region. 
Sourcing from the surrounding fields and pasture, as well as other local farms, Blue Hill at Stone Barns highlights the abundance of the Hudson Valley. There are no menus at Blue Hill at Stone Barns. Instead, guests are offered a multi-taste feast featuring the best offerings from the field and market. 
Le Bernardin earned four stars from The New York Times three months after its opening, never having dropped a star throughout five reviews, and is the only restaurant to maintain this rating for that length of time.
In September 2011, Le Coze and Ripert unveiled the next chapter in the restaurant's history: a significant redesign from Bentel & Bentel. The new look features a lounge, a first for the restaurant, where a separate menu is available. Since then, the restaurant received a James Beard Award in 2012 for "Best Restaurant Design," and an "Outstanding Restaurateur" award in 2013 for Le Coze, who is the first woman to be honored in the category.
Most recently for 2019, Le Bernardin was ranked No. 1 in the World by La Liste, the global food guide and review aggregator. 
What makes Adda different from other high-profile new restaurants is owner Roni Mazumdar and chef Chintan Pandya's dedication to simple homestyle cooking — they eschew the flash and fusion of Rahi, their formidable other Manhattan restaurant.
Pandya, who previously worked in fine dining, breathes new life into classics that have become ubiquitous and, too often, mediocre in New York: Here, a goat curry called junglee maas comes with the bone left in and a fiery, uncompromising sauce. The greens in the saag paneer change seasonally, and paneer is made in-house, a rarity in the city. The menu also doesn't shy away from ingredients that are less common in the Western palate. A goat brains snack, for instance, has become a standout. 
At the end of a dinner at Atomix, the menu is packed in a box for the diner to take home. In different hands, this could seem a bit overwrought, a presumption that the dining experience was special enough to merit a keepsake. But Atomix is that special.
The structures of the meal are familiar: 10 courses, each beautifully arranged, served to 14 guests seated around a U-shaped counter. But in their follow-up to New York hit Atoboy, married couple JungHyun "JP" Park and JeongEun "Ellia" Park have taken the formal tasting menu and refashioned it as a playful education in Korean cooking.
Eleven Madison Park is a fine dining restaurant located in the heart of New York City. The restaurant overlooks one of the most beautiful parks in Manhattan, Madison Square Park, and sits at the base of a historic Art Deco building on the corner of 24th Street and Madison Avenue.
The restaurant has been owned by Chef Daniel Humm and Restaurateur Will Guidara since 2011 and during that time it has evolved considerably, both in food and in experience. Today, the restaurant offers an eight to ten course menu in the main dining room, but guests can also visit the bar for a more abbreviated tasting menu, some light snacks, or simply for a cocktail or glass of wine. 
The French Laundry, a 1,600 square-foot structure constructed of river rock and timbers, was built as a saloon in 1900 by a Scottish stonemason. The building later served as a residence, and during the 1920s operated as a French steam laundry. In 1978, town mayor Don Schmitt and his wife Sally renovated the structure into a restaurant, which Keller then purchased in 1994.
The menu, which changes daily, commits itself to serving classic French cuisine with the finest quality ingredients, along with a similarly intense focus on impeccable guest service.
Having celebrated its silver anniversary in July 2019, The French Laundry has received numerous honors and accolades over the past twenty five years. Since 2007, the Michelin Guide has awarded The French Laundry their highest rating of three stars, making Chef Thomas Keller the only American-born chef to have two three-starred Michelin restaurants. The James Beard Foundation gave The French Laundry the highly coveted "Outstanding Restaurant Award" and awarded Chef Thomas Keller "Outstanding Restaurateur" in 2007. Since 2007, the restaurant has been the recipient of the Wine Spectator Grand Award.
The French Laundry is a member of French-based Relais & Chateaux, Relais Gourmands and Traditions & Qualité; organizations recognized for their dedication to maintaining the highest international standards for hospitality and culinary excellence.
How to Stay Safe in The USA
The United States is a safe place to backpack and travel – even if you're traveling solo, and even as a solo female traveler. Violent attacks tend to be confined to certain areas (especially where drug and gang violence are a problem).
You may encounter petty crime, like theft, especially around popular tourist landmarks. Keep an eye on your belongings at all times, especially while taking public transportation.
Gun violence and mass shootings tend to dominate headlines when they happen; however, the chances of it happening to you are slim to none. Do not let this discourage you from exploring the United States.
The United States is very big and very, very diverse. And due to this size, there is a lot of cultural and political variation. Despite what you hear, crime in America is near a 20-year low. It's been declining for many years.
Always trust your gut instinct. If a taxi driver seems shady, stop the cab and get out. If your hotel is seedier than you thought, get out of there. You have every right to remove yourself from the situation. Make copies of your personal documents, including your passport and ID. Forward your itinerary along to loved ones so they'll know where you are.
If you don't do it at home, don't do it when you're in the United States. Follow that rule and you'll be fine.
Our articles may contain affiliate links. We may get paid a small commission when you use our links with no additional cost of your part! See our Privacy Policy page for more details.