Located just south of Thailand on the Malay Peninsula, Malaysia is a tropical paradise in the heart of Southeast Asia. Traveling around Malaysia is one of the most underrated things to do in the region. The country is visited a lot but not nearly as much as other countries in Southeast Asia.
The capital, Kuala Lumpur houses the tallest twin towers in the world, while its islands are home to some of the most beautiful dive areas you can see.
Spend the day with a traditional tribe in the Cameron Highands or explore a tea plantation there. Trek through the vast national parks of Gunung Mulu and Taman Negara and encounter incredible wildlife, like tigers and elephants.
This Malaysia travel guide will give you the best places to visit, amazing accommodation options, how to get around, and help you plan the best Malaysia trip for you!
Language
The official language of Malaysia is Malay. English is widely spoken as well, though, so it is easy enough to get by without knowing how to speak Malay.
Currency
Malaysian Ringgit
Climate and Recommended Time to Visit
Malaysia experiences high heat and humidity all year-round, and there isn't a lot of distinction between the seasons. The most notable difference is that the monsoon season arrives in November/December and brings on the "rainy season" until mid-February. During this time, travel is not recommended on the East coast of the peninsula.
The West coast, on the other hand, works on a different timeline. The West Coast's rainy season goes from April to October, and while it lasts for a longer time, the weather is milder and the rain won't have much effect on your travel plans.
Malaysia's two peak seasons occur from the start of December to the end of January and then from June to mid-September. The first tourist peak season may fall into the same timeframe as Hari Raya Puasa, which celebrates the end of Ramadan.
Overall, the best time to visit is from March to early November when it's drier and less humid, but visiting just after the rainy season isn't a bad idea either.
Top Attractions and Must-See Sights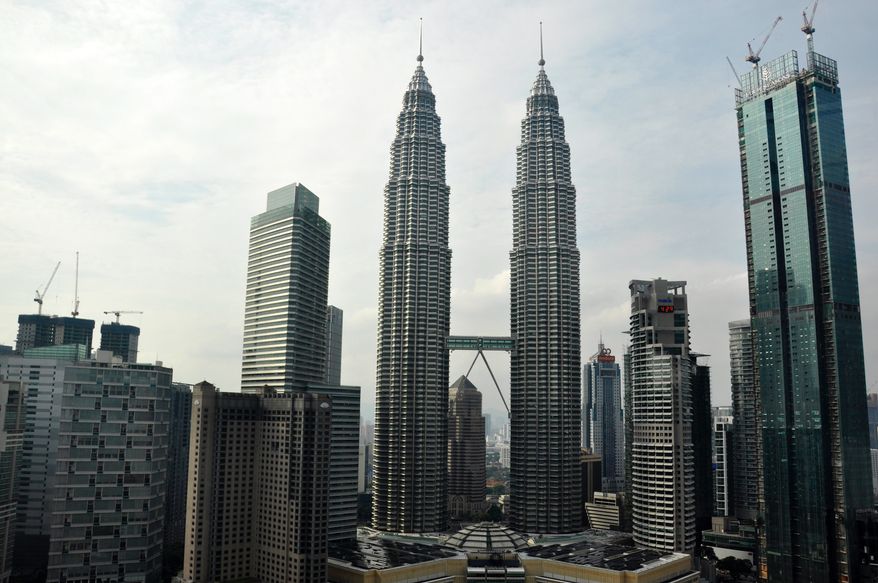 Perhentian Islands
The twin islands of Perhentian Besar and Perhentian Kecil, together known as Pulau Perhentian, are among the country's most beautiful islands. These islands are hugely popular with snorkelers and divers because of their reefs and crystalline waters filled with a wide variety of coral, turtles, sharks, and reef-fish.
The islands are still relatively unexploited but getting more popular every year, with a laid-back, backpacker vibe.
Petronas Towers
One of the most recognizable spots in Malaysia, and looming over downtown Kuala Lumpur like twin rocket ships, the iconic Petronas Towers were the world's tallest buildings from 1998 to 2004. Soaring to 436m (1,453ft), the towers are linked by a glass walkway with a viewing deck on the 41st floor.
As long as you're not afraid of heights, you can get tickets to the sky bridge to check out some amazing views of the city, or go even higher to check out the viewing deck from the 86th floor.
At the base of the towers is the Kuala Lumpur Convention Centre and the swish Suria KLCC mall.
Malaysia's coral reefs
Malaysia is a world famous destination for scuba diving, with reefs and sunken islands that attract plenty of megafauna, including schooling hammerheads and rare whale sharks. There are dive sites all over the country, but the finest lie around the islands of Sipadan and Layang Layang, offshore from Sabah in East Malaysia.
Taman Negara National Park
This natural wonder is one of the world's oldest rainforests, estimated to be around 130 million years old. Whether you're looking to set out on a 100km trek, or just take an afternoon stroll, this is the perfect spot to explore.
Taman Negara National Park offers the chance to get deep into the rainforest without having to cut a path through the lianas. Marked trails and boardwalks snake between the trees, offering the chance to spot monkeys, snakes, deer and tapir. Expert guides can be hired from the Wildlife Department at Kuala Tahan.
If you love nature and the outdoors, you can also opt to go trekking in the Cameron Highlands.
Kuala Lumpur
Chances are you'll be spending at least a few nights in Malaysia's capital, Kuala Lumpur. The melting pot of Malaysia comes to life on the streets of Kuala Lumpur, where whole districts are given over to Chinese, Indian and Malay food. The street food here is simply spectacular, and a reason to travel to Malaysia all by itself. At the other end of the spectrum, the city's restaurants are some of the best in Asia.
A fascinating colonial history and rich cultural diversity make Kuala Lumpur one of Asia's most invigorating capitals. The old centre is dotted with grand colonial architecture and relics of the British colonial administration, and around the city are fascinating enclaves of Indian, Chinese and Malay culture, interspersed with space-age skyscrapers and shopping malls.
Visit the 1,500-feet-tall Petronas Twin Towers, see the Sri Mahamariamman Temple, explore the Batu Caves, and see the amazin butterfly garden.
Batu Caves
Just 13km (8 miles) north of Kuala Lumpur, the remarkable Batu Caves are a series of dramatic limestone caverns, dripping with stalactites, revered as a Hindu shrine. There are 272 steps to get up to the shrine, but most people will agree that the sights are worth it.
Every year in January or February, millions of devotees parade through the chambers and perform ritual acts of self-mortification for the spectacular Thaipusam festival. They recently painted the steps of the Batu Caves, making it an instant Instagram hotspot.
If you want to get photos of the place, we recommend going really early in the morning so it isn't too crowded.
Cameron Highlands
To escape the heat of the lowlands, the British colonials retreated to the hills north of Kuala Lumpur founding tea plantation and hill resorts in the cool Cameron Highlands. Today, this is Malaysia's best-known hill station, with trekking and tea tasting as the main attractions. Spend a few days here to cool off from the heat of the rest of the country, and hike the trails that dot the area.
Kota Bharu
Bordering Thailand on the east coast of Malaysia, Kota Bharu is alive with the culture and customs of the Malay Peninsula. The town is famous for its traditional kites and shadow puppets and eating at the Kota Bharu night market, one of Malaysia's great feasts. Festivals abound, including the Kite Festival in June and Puja Umur (the Sultan's birthday) in March/April.
Kuching
The capital of Sarawak is a bustling metropolis by the standards of the tribal villages inland, but a sleepy backwater compared to the cities of Peninsular Malaysia. Highlights include temples and mosques, quirky museums, amazing crafts and cultural traditions, colonial relics and animated markets.
Malacca
The best place to re-live Malaysia's colonial past is its oldest city, Malacca, the one-time capital of Malay sultans and Portuguese, Dutch and British seafarers. A couple of hours south of Kuala Lumpur on the west coast, the city is famous for its Portuguese and Dutch colonial architecture, and its fascinating hybrid cuisine, which fuses Indian, Chinese and Malay influences.
Mount Kinabulu
If you're up for a bit of adventure, why not challenge yourself by climbing up Mount Kinabalu in Borneo. You can opt to conquer this trek via the regular route or opt to do Mount Kinabalu via Ferrata as you ascend a series of ropes and iron bars to reach the peak.
Located in Kinabalu National Park, the soaring granite dome of Mount Kinabulu reaches 4,094m (13,432ft), and the summit offers epic views over the island. Most people start the trek before dawn to catch sunrise at the summit, but you'll need a guide and permit.
Langkawi Island
If you need a little R&R while you're in Malaysia, head for the beaches. Langkawi Island in the Andaman sea is the perfect spot to relax and soak up some sun. They've got everything from hostels to extravagant resorts and everything in between. Take a couple of days and enjoy some of the incredible seaside beauty of this island. If you want something active to do while in Langkawi, this jetski island tour comes highly recommended.
Georgetown
Georgetown is Malaysia's most enchanting city. Here you'll find Chinese temples next to mosques, and British Raj architecture amongst modern skyscrapers. Georgetown's crisscrossing streets teem with bustling shops, historic buildings, and busy cafes.
Air
Kuala Lumpur is a major hub for flights between Europe, Asia and Australia, followed by Kota Kinabalu and Penang. The two leading domestic airlines in Malaysia are Malaysia Airlines and AirAsia which offers cheaper flights.  Jetstar and Firefly operate flight as well and can offer low cost deals.
Because of the varied climatic conditions around the country, there is no nationwide high season, but flights can be expensive over Christmas and New Year, and during the Malaysian school holidays in May, June and August.
Public Transportation
Most cities and towns in Malaysia have excellent public transport, especially in Kuala Lumpur with its buses, light rail, commuter rail, and monorail that all connect every part of the city. As a traveler, try to use the free GO KL City Bus. It's a free service that covers most of the tourist hotspots, like Bukit Bintang and Chinatown. Otherwise, you'll likely be using the Mass Rapid Transit (MRT) to get around, as it runs through the city center and links up with other public transit. If you plan on mostly using public transit, however, pick up a Touch 'n Go (TnG) card to use on all modes of public transportation.
Train
Mainland Malaysia has 1,149 miles (1,849 kilometers) of rail, with the main line connecting Singapore to Kuala Lumpur to Thailand. There are two types of service: express trains, which are air-conditioned and have three different classes; and local trains, which usually only have economy class and are much slower than the express trains. You can use the KTMB.com.my website to look up schedules and to book tickets.
To traverse the peninsula in style, ride the luxurious Eastern and Oriental Express (www.belmond.com/eastern-and-oriental-express). The train completes the journey between Singapore, Kuala Lumpur and Bangkok in three or four days, with detours and tours along the way.
KTM Rail Pass is available to foreign tourists (except Singaporeans) and valid for 5, 10 or 15 days. Passes permit unlimited travel on Intercity train services on the KTM network and into Singapore. Supplements apply for sleeping berths and on night trains. You can buy passes online (www.ktmb.com.my), through travel agencies and at major railway stations, including the stations in Kuala Lumpur, Butterworth, Johor Bahru and Singapore.
Bus
Buses are an easy and efficient way to get around Malaysia. Big bus companies include:
Transnasional
Plusliner
Super Nice
Aeroline and Super Nice are high-end services that come with air-conditioning and sometimes even meal service, but they're still affordable. A bus from Penang to Kuala Lumpur will cost around 50 MYR, while a bus from Kuala Lumpur to the Cameron Highlands costs about 33 MYR.
Car
Malaysia is one of the few places in South-East Asia where visitors are happy to drive. Roads are well maintained, routes are clearly signposted, and for the most part, local drivers follow traffic rules. Road tolls are levied on all highways but smaller roads are toll-free.
Note that unsurfaced roads are common on Borneo and in the highlands of peninsular Malaysia. These require a 4-wheel drive, and can be impassable to any vehicle during the rainy season.
Boat
George Town (Penang) (www.penangport.com.my), Port Klang (www.pka.gov.my), Northport (www.northport.com.my) and Westport (for Kuala Lumpur) are the main ports in the country.
In East Malaysia, the main ports are Bintulu (www.bintuluport.com.my), Kota Kinabalu (www.spsb.com.my), Kuching (www.kpa.gov.my), Lahad Datu (www.spsb.com.my), Rajang (www.rajangport.gov.my), Sandakan (www.spsb.com.my) and Tawau (www.spsb.com.my).
Limbongan Maju (tel: +60 7 827 8001; www.tanjungbelungkor.com) operates a ferry between Tanjung Belungkor and Changi Point in Singapore.
Luxury resort hotel in Malaysia – naturally framed with the beauty of limestone, forests and lakes. It is possibly the only one of its kind anywhere in the world where you can live by the primary forest and in the city at the same time. 
Hotel Jen Penang, centrally located in the heart of Penang's vibrant and bustling George Town, is situated within walking distance to the UNESCO World Heritage Site, as well as prime commercial and business areas and shopping malls.
Enjoy your stay in George Town. Have a leisurely stroll to over 20 exciting street arts and satisfy your cravings for must-eat famous street hawker food in Penang. Enjoy direct access to the main public transportation options such as the Central Area Transit (CAT shuttle buses), taxis or trishaws with only a few steps from my hotel. 
Embark on a unique and luxurious journey at Zenith Putrajaya. Ideally situated at the crossroad of Putrajaya's central government districts. With a central location and five-star facilities, we are renowned for our sleek design, impressive service and exquisite blend of luxury, comfort and style. 
A glimpse at the view from one of the 662 luxurious guest rooms and suites at Shangri-La Hotel, Kuala Lumpur highlights the hotel as a true urban sanctuary. Surrounded by verdant gardens, the hotel houses a serene spa, an impressive resort-style swimming pool and a fully equipped gym. It also provides shuttle service to key attractions and kids' activities that allows family bonding in a fun and relaxing environment that delivers guests the ultimate Shangri-La experience. 
Set between the flowering gardens of the KLCC Park and the dramatic heights of the Petronas Twin Towers, Mandarin Oriental, Kuala Lumpur offers impressive views, fabulous facilities and a convenient central location. As a five-star luxury hotel in the heart of the city we enjoy elegant interiors, spacious rooms and a wealth of dining options. 
Best Restaurants In Malaysia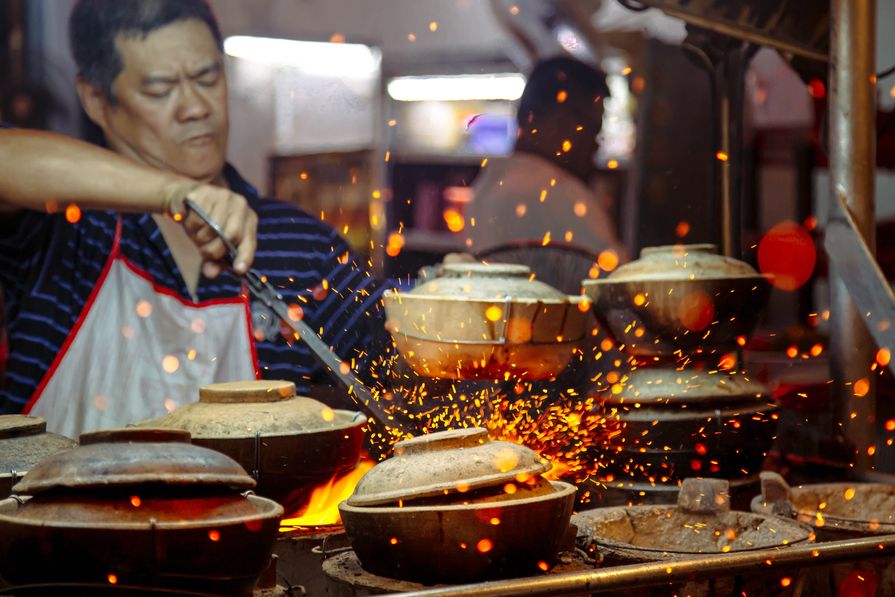 Come and Relax in Shisha Terrace / Rooftop Bar & Restaurant or kick back in style in the VIP lounge and let their friendly staff do the rest. Enjoy fresh food & desserts from their delicious menu, all designed with a twist on the traditional indo-chinese cuisine and to be enjoyed on a spectacular rooftop terrace overlooking the magnificent Petronas towers. 
CIELO is a new steak & seafood restaurant & rooftop bar in Kuala Lumpur with the TRX Tower as its central focal point, boasting a quintessential KL downtown experience, with craft cocktails, grill and seafood creations from celebrated chef Werner Kuhn, located on top of VIDA Bukit Ceylon Serviced Residence. 
Located at Changkat Bukit Bintang, The Whisky Bar KL was established in the year 2010 by Werner Kuhn, motivated by his passion towards whiskies. This little nook houses more than 800 labels of whiskies from around the world including the old and rare whiskies – Scotch whisky, Irish whisky, Japanese whisky, American bourbon, etc. These whiskies are either from closed distilleries where these spirits will never be made again, very limited run independent bottlings or some of the most expensive whisky in the world. 
The very first of its kind in Malaysia. Challenging yet, fulfilling. Packed with different insights and new perspectives. Amazing, bizarre, cool, dark, extraordinary. 
A family owned business established in Ireland, in a place known as "Cork" in 1845 and still today is run by its family members. Healy Mac's is the first of its kind, establishing its foothold in Kuala Lumpur the capital of Malaysia in 2009, a multi-cultured country in the Asian region.
Healy Mac's Irish Bar and Restaurant provides the best Irish conceptualized ambiance with a feel of comfort and satisfaction. The authentic Irish atmosphere experience designed by the Irish family members prides them by making and serving the best in drinks and food to all it's customers". 
How to Stay Safe in Malaysia
Most parts of Malaysia are incredibly safe to travel in. The exception is Eastern Sabah, on the island of Borneo as there has been an increase in kidnappings on the coast in this region. Steering clear of that area, you should be able to have a safe and enjoyable stay in Malaysia.
In big cities like Kuala Lumpur, pick-pocketing and petty theft can be a problem, so keep your belongings close.
There are some common scams around, like taxi drivers trying to rip off passengers – make sure the meter is on, or negotiate your fare before getting in. Otherwise, people are friendly and helpful, and you're unlikely to get into trouble.
Always trust your gut instinct. If a taxi driver seems shady, stop the cab and get out. If your hotel is seedier than you thought, get out of there. Make copies of your personal documents, including your passport and ID.
The most important piece of advice is to purchase good travel insurance. Travel insurance will protect you against illness, injury, theft, and cancellations. It's comprehensive protection in case anything goes wrong.
Our articles may contain affiliate links. We may get paid a small commission when you use our links with no additional cost of your part! See our Privacy Policy page for more details.