Australia is an exotic country full of surprises located in Oceania. In fact, Australia is one of the world's most sought after travel destinations. It's known as a major destination for backpacking, camping, road trip and diving, but there's something to attract you here, no matter what your travel style might be.
From Uluru to the Outback, the country is packed with stunning natural wonders, rain-forests, sandy white sand beaches, and of course the Great Barrier Reef. Harbor Bridge and Opera House in Sydney are famous man-made wonders and the café scene in Melbourne can make you feel like you are in Europe.
It isn't shocking that so many people want to travel across Australia. Backpacking Australia is a must-do for backpackers worldwide.
This comprehensive Australia travel guide will answer any questions you may have if you're planning your first trip to Australia. We 're going to talk about travel information, the best time to visit Australia, the best destinations, flight costs, the basics of travel and how to plan your journey.
Language
The official language in Australia is English.
Currency
The currency in Australia is called the Australian Dollar.
Climate and Recommended Time to Visit
The best time to visit Australia really depends on where you want to go and what you are planning to do.
Bearing in mind that Australia is such a large country, the climate and temperatures vary from place to place. Generally, Australia's most common time to visit is April through September. The weather is beautiful and mild, and the country is mostly dry and wet. All the famous attractions are also to be available.
The Great Barrier Reef is among Australia's most popular tourist attractions. Although the temperatures are warm throughout the year, in summer or spring the best time to visit is. When it's the rainy season, in the drier winter months the rain holds away the huge crowds that flock to the beach.
If you're after those picture-perfect days at popular beaches of the Gold Coast, schedule your travel in the summer months (December through February).
For wine lovers, the perfect time to visit Australia's 60 wine regions is in the autumn, you'll be in time for the several harvest festivals from April through June. On the other hand, tourist crowds can be heavy, and prices will be considerably higher than in the off-season / shoulder season. You are going to have to book a lot of stuff beforehand!
Winter (June to August) is a good time to visit if you have come to Australia to take advantage of the hiking.
The low season is from October to March, when temperatures are too hot and humid and intolerable for most people – particularly in the Red Center and much of Western Australia around it. The plus side: reduced fares for flying! In hotels and hostels particularly.
There is also "jellyfish season" from October to April which makes waters unsafe for swimming or any other water sport. Unless you are planning to visit the coast of Australia this is probably not the best time to come. The season will last in Northern Australia from October to April, and then elsewhere from November to March.
Top Attractions and Must-See Sights
Sydney
What list of famous Australian locations would be complete without including Sydney 's iconic harbor?!  Sydney is by far the most visited city for international travelers, many arriving in Australia's most famous city and beginning their adventure. It will take you at least a few days to thoroughly explore the city – from the Sydney harbor to Bondi Beach.
The biggest city in Australia has an array of activities to keep you busy. Climb the Sydney Harbor Bridge, surf at Bondi Beach, party at King's Cross, sail across the harbor, visit the Opera House, and take in Darling Harbor's world-class creativity. Sydney is a lively big city that still has a comfortable beach feel.
Uluru/Ayers Rock
Uluru or Ayers Rock sits right at the heart of Australia and is one of the best attractions in the country. This holy site is a worldwide landmark, but not many Australians have yet to visit it! The Northern Territory is full of surprises so make sure your visit is part of a wider route to explore the NT. Make sure you are there for both sunset and sunrise because both are equally as spectacular.
Dive the Great Barrier Reef
Go ahead and choose your own Nemo! You can also take a boat to the reef and go snorkeling, even though you don't dive underwater. To escape the influx of other boats and divers that inundate dive sites closer to shore, seek one that has a permit to visit sites farther from the shore.
Melbourne
Melbourne – the cultural capital of Australia and the center of coffee culture – is much more accessible than Sydney. There are more restaurants and cafés with less bars, queues and better music. This is the place to relax by the water, stroll through the vast city gardens, eat delicious food, admire the art, and party in St. Kilda. Try one of the hot air balloons in the morning to see Melbourne from above in a light, golden glow for an ethereal view over the area.
Sail the Whitsundays
A three-day, two-night sailing trip is a common way to see some of the world's finest sand islands. Whitehaven beach is mesmerizing on a bright day. Most of the islands have resorts should you wish to go alone and stay in paradise for longer.
Explore Fraser Island
The largest sand island in the world is a popular place to go camping, fishing, hiking and avoiding dingoes. It is also highly popular with tourists, as it is easily accessible from the mainland because of its rustic beauty. Many of them live on the island. You can rent your own 4WD car or take a tour of the island, popular for its fresh water lake (and dingoes), overnight. Unfortunately, you can't get into the surrounding water because it's raw and full of sharks!
Cairns
Cairns is the gateway to northern Queensland , Australia. Through here you can see the Great Barrier Reef, the Daintree rainforest, the tablelands of Atherton, Cape Tribulation and more. Cairns is a pretty traditional tropical town and life here is about taking the time to enjoy the roses.
The town deserves a very long visit, with so much to see. Schedule a week's visit that will give you enough time to explore the town, plus spend some time lounging around the pool. This city may be tiny but it's going to leave you wanting more.
Brisbane
Brisbane is a "business city," and there isn't a lot of "culture" here, unlike Sydney or Melbourne. South Bank has some good restaurants and some respectable bars, but overall the city isn't one of Australia's most exciting places to visit. Now, hanging out on South Bank (which I loved) and meeting travelers going north is worth a rest.
Hike the Daintree
The world's oldest (yes, older than the Amazon) rainforest offers hiking ranging from simple to difficult, thick jungles, spectacular mountains, waterfalls, wildlife and cliffs. Make sure you enjoy a couple of days hiking and getting out of touristy Cairns. If you just want to get off the beaten track, go all the way up to Cape Tribulation and enjoy some real peace and quiet (just look out for jellyfish when you go swimming.
If anything goes wrong, there are few people to help). There's a lot of tour companies in the region but I like the best of Uncle Brian's tours (though he's going more into Atherton Tablelands and not far north up super).
Have a Sunday Session in Perth
Perth is the west coast capital of Australia and is mostly missed by the majority of travelers. Getting out from the east coast is costly and most travelers avoid it but I love it! In reality, in all of Australia it is probably my favorite area. Perth is more like a major city than a city, and is the perfect place to have a "Sunday Session" (an Aussie drinking tradition on Sunday afternoons).
Perth is just amazing from the beaches, food, and beer (keep sure to take a day trip to Freemantle!).
Surf on the Gold Coast
Australia is renowned for its surfing and one of the best places to explore is just outside of Brisbane on the Gold Coast. You will find world-class waves, a big beach and plenty of lessons on offer. When you don't like the Gold Coast, you still get the idea from Noosa, Byron Bay, Bondi Beach, Perth and – well, you get it. Australia gives a lot of surfing!
Take the wine tour
If you're going down to the Margret River, Hunter Valley, or the Barossa Valley, there'll be plenty of opportunities to sample Aussie wine right from the source. Wine country visits will be on your list of things to do.
You can live longer if you rent a cab, or you can do guided tours from major cities. I think it's best to base yourself in the region and spend 3-5 days degusting as much wine as possible in each season!
The Ningaloo Reef
The Great Barrier Reef receives all the hype but a much stronger coral system is the Ningaloo Coral on the west coast. Since it is less industrialized and draws less visitors, more fish and wildlife actually exist-you can even swim with whale sharks! Plus, the reef comes so close to the shore at certain points that you can swim straight up to it on your own. More fish + less crowds = better time.
Visit Western Australia
The world's most neglected region is the west coast where the sun is truly shining. Here you can avoid the east coast crowds, visit the outback, the Ningaloo Reef, Coral Bay (one of the world's favorite spots), Broome, Perth, and the Margaret River … It's much less developed than the east coast, more distance between each location, and not as much of a tourist network to get you around (the bus is also a nightmare) but if you take away one piece of advice from this guide, it would be to visit this part of Australia. It is the country version you are picturing in your mind!
See Tasmania
Tasmania has quickly become one of Australia's most sought after holiday destinations.
Tasmania has spectacular walks, magnificent bays, small towns and excellent people, only one ferry away from Melbourne. If you have time, then go down below.
The natural beauty of the island is full of idyllic places, from beaches to spectacular mountain ranges to the cafe scene in Hobart, the capital city. The spectacular Bay of Fires in the east of the island is by far one of our favorite spots on the island. Best of all: you 're almost always going to have island pockets all to yourself!
The Blue Mountains
The famed Blue Mountains lie only a short drive south of Sydney. The Blue Mountains are an incredible place to explore – especially in 4WD vehicles. It is a great location for hikers and day walkers, with plenty of trails to explore. This is probably Sydney 's best day trip, because you can arrive in a short time at the beautiful serenity of Australia's countryside. When you adventure through the outback rainforest, you'll see kangaroos, parrots, kookaburras and more.
See the Karri Trees
The Karri forests in southwestern Australia are among the most visited sights in Australia. Such thick forests and tower trees are a pretty testimony to the country 's diverse existence. They are only a couple of hours south of Perth.
Visit Kimberley
This place is known for its wilderness, so add this to your itinerary if you love the outdoors and don't mind when things get rough. The mostly unpaved Gibb River Road runs 660 km through the heart of the country, which has towering calcareous cliffs, gorges, a desert landscape, and pools of fresh water.
Visit Kakadu
The huge Kakadu National Park in Australia's Northern Territory is a biodiverse nature reserve. This includes rivers and wetlands. This is home to crocodiles of saltwater and flatback turtles and several different species of birds. Aboriginal rock paintings (from prehistoric times) can be seen at Nourlangie, Nanguluwur and Ubirr. You can find lots of Darwin tours here. Be sure to stay in the park at least for one night.
Norfolk Island
This small island in the South Pacific Ocean is one of the best kept secrets for Australia. Norfolk Island is a 3 hour flight from Sydney, each week with very restricted flights. So it's the perfect oasis to escape, particularly if you want to avoid crowds and enjoy the beaches to yourself.
Great Ocean Road
The Great Ocean Road is a 243 km stretch of road along the south coast of Australia. Most popular for the 12 apostles, the road is located off the Port Campbell National Park coast. If you drive directly, it should take you under 3 hours to reach the apostles, though you should probably try to take much of the coastal route from Torquay.
Bondi Beach
Located in the suburbs of idyllic Sydney, Bondi Beach has become one of Australia's most popular spots. The beach is most famous for the Bondi Icebergs, where locals and visitors alike can take a swim in the ocean-filled swimming pool.
The Flinders Ranges
South Australia has many gems that slip on traditional Australian itineraries under the radar and the Flinders Ranges are no exception. In this part of Australia one of our favorite memories was a three-day trip in Arkaba. This part of the world is rugged and rugged, making it ideal for an adventure outback.
Kangaroo Island
Kangaroo Island is really one of the few places I can leap at the opportunity to visit again in Australia. There's something so special about this tiny island off the South Australian coast, home to (of course) a thriving population of kangaroos and sea lions. The fastest way to get to the island is by ferry from Adelaide, where you can launch your car over the water and make the short trip. You will need to make the most of this destination, for at least a few days and up to a week.
Lord Howe Island
There are few locations as beautiful and unforgettable as island Lord Howe. This tiny Tasman Sea island is distinguished by beaches of white sand, turquoise waters and a spectacular backdrop called Mount Gower. The island offers a number of short-day hikes and full-day hikes, making the island a great choice for an idyllic place for more adventurous adventures.
Byron Bay
Byron Bay is a force to be reckoned with. It has quickly become one of the most sought after holiday destinations in the country, both for international tourists and Australians alike. There is an endless stream of cafes, healthy vegan eateries and weekend markets to make the most of this relaxed beach town.
Barossa Valley
As far as the best places in Australia go, the Barossa Valley is a must visit for wine lovers. This region is famous the world over for producing award winning wines, as well as being home to some magnificent farm-to-table produce.
Whitsunday Islands
Queensland is home to Australia's Great Barrier Reef, and even some of the country's most popular white sand beaches. The Whitsunday Islands are dreamy enough to give you the impression of being whisked away to the likes of Bora Bora or the Madlives, but without the stilt bungalows! But if you're searching for a dreamy destination without leaving Australia, that part of the country can't beat you.
Port Douglas
If your budget is less sub-tropical islands and more mainland, then look no further than Port Douglas. PD is in Northern Queensland and is considered the gateway to the Great Barrier Reef. There's a lot to love about this small coastal town with some great restaurants, quirky cafes and plant-based eateries.
Bridestowe Lavender Farm
If you time your adventure accordingly, a visit to Tasmania's lavender farm amidst full bloom is unforgettable. The lavendar normally blooms in mid-late January and lasts a few weeks.
Pretty Beach
The Central Coast of New South Wales is a perfect place to start if you are searching for an escape outside the ordinary. Only over an hour drive north of Sydney and you'll arrive at the coast, with countless small beaches and stunning views.
Air
It takes a long time to get across the country with Australia having more than seven million square kilometres. Flying is one of city hop's most effective ways but it's not the cheapest. Significant Airlines in Australia include
Tiger Airways is the budget airline owned by Australia. A lot of fare sales and budget offers also occur. I am looking more at them than any other airline.
Bus
It is our favorite Australian transport alternative. That will be your cheapest choice on the east coast. Busses are shockingly expensive on the West coast. There aren't many people going up and down that coast, so the competition is minimal. In Western Australia flying out is also faster and cheaper.
You can find very cheap bus tickets on the east coast though, particularly if you book in advance. In Australia the two largest bus companies are:
Both companies sometimes offer 1 AUD/0.75 USD fares but, for the most part, the buses ticket prices are around 35 AUD/25 USD (night buses are usually around 60–70 AUD/45-50 USD).
Train
Australia's train network isn't cheap but it's a great way to see the world. Australia can be seen widely on the rail including city trams, commuter trains, and long-distance and trans-continental trains. But their use is not so common.
Rail lines mainly operate on the east coast with only two other main lines in the country: one goes north / south from Melbourne to Darwin and one from Sydney to Perth to the east.
Trains are very costly in Australia, even at the backpacker level. When you just want to fly by rail, you can prepare by using the Rail Australia website.
Taxi & Ridesharing
Every city in Australia has efficient, accessible public bus systems. You'll also find metro and tram networks in the major cities such as Sydney , Melbourne , Brisbane, Adelaide and Perth. This is the cheapest way to get around town. Taxis are pricey – skip them.
Find some other friends, rent a car or a camper van and drive around the country if you just want to save money and travel cheap. Rideshare in Australia is truly convenient. Most hostels have a bulletin board where travelers post rides and websites such as Gumtree have active ridesharing sections where people search for cars or drivers. This way of traveling is highly recommended when in the country!
Rideshare websites:
You can also purchase a car from backpackers leaving the country or from locals selling used vehicles, as an alternative. Normally you will find a used car for 1,000-2,000 AUD/735-1,470 USD. This might sound like a lot but there are still backpackers looking to share the trip!

Novotel Surfers Paradise is situated just minutes from the beach. From your well-appointed accommodation take in beautiful ocean or city skyline views from your private balcony. Relax by the outdoor swimming pool, join friends for a glass of wine at our Level 5 Rooftop Bar or indulge in Hanlan's Restaurant's spectacular seafood buffet! The modern venues at the hotel are ideal for meetings, weddings and special occasions.
Perfectly located on the banks of the River Brisbane and just a stone's throw to the Botanic Gardens. The hotel is situated in the heart of the financial district of Brisbane and just minutes away from the city center for shopping, theater district, restaurants and the nightlife of Brisbane 's City.
This Brisbane Hotel provides easy access to some of the leading sporting venues in Brisbane, including The Gabba, Suncorp Stadium, Eagle Farm & Doomben Racing Tracks and The Royal Queensland Golf Club.
Brisbane is within an hour's drive to some of the major tourism highlights in Queensland including Sanctuary Cove, International Theme Parks, the Gold Coast and the Sunshine Coast.
The venue doesn't get any better than this: Iconic Sydney Harbour is located right next door to the award-winning Central Business District Hotel, with iconic The Rocks and Circular Quay. Explore the nearby shopping, outdoor adventure and lively social scene that surrounds them, then meet back for new, local cuisine and drinks at Style Kitchen & Bar in Grain. Work and play in Sydney never seem to get too far apart. And this is the way they want it.
Stay with Riley, a luxury five-star Cairns hotel and rediscover fun. Live right now, and indulge in the little luxuries. Leave the check-in to your concerns and stake your claim by the pool. Welcome to the great escape-linger there for a moment.
Adelaide is home to an incredible food and wine scene with spectacular natural attractions and cultural events. If you're visiting for business or pleasure, Atura Adelaide Airport provides accommodation at Adelaide Airport as comfortable as possible. Atura Adelaide Airport provides visitors with outstanding comfort with easy access to a walkway linking Atura Adelaide Airport with domestic and international terminals.
Best Restaurants In Australia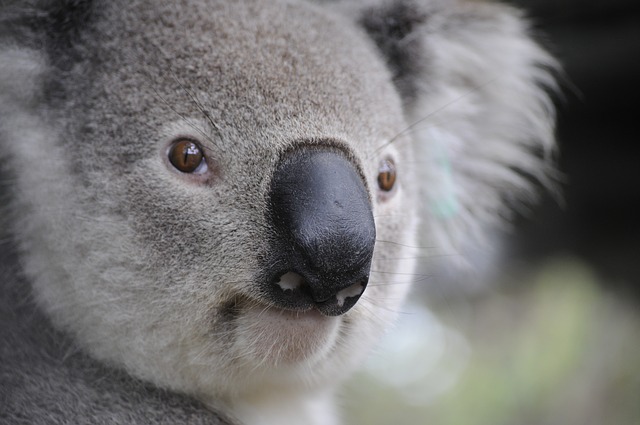 C Restaurant is the only revolving restaurant in Western Australia. They are located on St. Martins Tower's 33rd floor, on St. Georges Terrace, Perth City.
C Restaurant offers the "wow" factor and is the perfect setting for celebrating those special occasions, entertaining business colleagues or simply sunbathing with the one you love.
With the freshest ingredients, they take pride in being among the best in Australia. It takes 90 minutes to make a complete 360 degree rotation.
Multi-award winning restaurant Bacchus provides superior service to excellent, contemporary Australian creations. Join a new world as you join the beautifully designed venue as created by LA designer Tracy Beckmann as Head Chef Massimo Speroni fills the air with the intoxicating aromas of gourmet dishes.
The most experienced wine lover is likely to be captivated by the comprehensive wine list.
Guests can enjoy VIP treatment dining at Bacchus with the exceptional service provided by the talented and passionate staff, quality product selection and signature beef cutting, and the many special occasions that take place throughout the year.
Scopri, meaning exploring, or finding out, in Italian, comes directly from the experience acquired by the owners in Italy. They travel through Italy regularly, eat and drink their way through its twenty regions, 'discover' along the way the diversity of Italian food and wine – something that can't be gained anywhere else, introducing a seasonally varied menu with its traditional format of antipasto, pasta, main and dessert, using incredible local products from artisan producers.
Sydney Cove Oyster Bar is one of the most historic and iconic places on Circular Quay's waterfront, and has been serving Sydney 's finest seafood since 1988. Our key values remain the same after several years of experience; offer only the freshest seafood and provide excellent customer service.
After its opening in 2011, Seiōbo has become one of Australia's most exclusive dining experiences. The restaurant, run by Executive Chef Paul Carmichael and General Manager Kylie Javier Ashton, has become a place that hopes to transport its guests, combining the Caribbean flavors with the best Australian produce.
Seiōbo was part of the Momofuku community and the first restaurant outside New York City.
Gourmet Traveller Magazine 2020 ranks Seiōbo as No. 2 restaurant in Australia, and it has also awarded Paul Carmichael as Chef of the Year. The Sydney Morning Herald Good Food Guide 2019 won Kylie Javier Ashton the Citi Service Excellence Award. Momofuku Seiōbo also has two hats from The Good Food Guide for Sydney Morning Herald 2020
For nearly 20 years, Vue de monde has been synonymous with Melbourne dining, continuing to offer beautiful food that appeals not only to a sense of luxury but also to authenticity, dignity and an intrinsic natural flavour. The focus has, and will always be, to present an exciting and dynamic experience with flavour progression and curiosity feeling.
Restaurant Orana is home to the intimate dining room of Chef and Owner Jock Zonfrillo where he uses Aboriginal ingredients to demonstrate Australia 's new gastronomic heritage.
Having been awarded the 2018 and 2019 Australian Restaurant of the Year has enabled them to give more visibility and respect to aboriginal foods and culture and turn their attitude around understanding how unique the world's oldest living culture is, and right here on our doorstep.
How to Stay Safe in Australia
Australia is one of the world's healthiest countries. While it has low crime levels, the one thing you need to look for is the flora and fauna in the region. Australia is known for its poisonous spiders and snakes species, as well as the dangerous jellyfish and sharks that float along its shores.
Australia is an incredibly safe place to travel and backpack – particularly if you're traveling alone, and even as a female traveler. Violent crimes are rare. People are supportive and friendly and you are unlikely to get into trouble. If you're in a major city, take care as normal as you would anywhere else.
Trust your gut instinct always. If a taxi driver looks suspicious, stop the cab and get out. If your hotel is more trashy than you thought, just get out of there. You have the right to get out from the situation. Create copies of your personal documents including passport and identity. Forward the itinerary with the loved ones so that they know where you are.
Many accidents tend to occur in Australia because tourists are not accustomed to the unusual environment and nature in the region. Make sure you have plenty of sunscreen, and keep as hydrated as you can. It is especially valid when you are driving through the outback.
Without any towns in sight there are long , long ways, so if you break down, you'll want to be prepared. If you're on hiking, make sure that you know what to expect in advance. Watch out for snakes and spiders, and seek urgent help if you are bitten. Also, mind the red and yellow flags when you're swimming. Yellow flags indicate swimming conditions may be dangerous; red flags mean the beach is closed.
The most important piece of advice we can offer is to purchase good travel insurance. Travel insurance must protect you against illness, accident, robbery and cancellations. In case something goes wrong it is extensive security.
Our articles may contain affiliate links. We may get paid a small commission when you use our links with no additional cost of your part! See our Privacy Policy page for more details.