You're going to need longer than a week to visit Brazil. It is the largest country in South America and home to cosmopolitan cities like Rio de Janeiro, world-famous Carnival, the Amazon River and rainforest, and an abundance of nature.
Brazil is one of the most popular countries in the world to visit and it sees millions of travelers every year.
Brazil's attractions extend from frozen-in-time colonial towns to otherworldly landscapes of red-rock canyons, thundering waterfalls and coral-fringed tropical islands.
Take in the awe-inspiring sight of the crashing falls at Iguacu. Gorge on a barbecue feast and cool off with caipirinha, Brazil's official cocktail of sugarcane liquor, sugar, and lime.
Meet the locals at Copacabana Beach in Rio, or spend an evening learning how to dance the samba. Cruise the wetlands of the Pantanal or the Amazon River while keeping an eye out for exotic wildlife like toucans and pink dolphins.
This travel guide to Brazil will help point the way by giving you tips on what to see, where to stay and what to eat while in Brazil.
Language
The official language of Brazil is Portuguese.
Currency
The official currency of Brazil is the Real (BRL).
Climate and Recommended Time to Visit
Brazil is one of the few destinations on Earth that is warm year-round. Because of its tropical landscapes, there are several climatic extremes, though none of which are too extreme to deter travelers.
Winter in Brazil lasts from May to September. No matter where in Brazil you are visiting, Brazilians will complain about the cold though temperatures won't drop below 60 F. It's one of the best times to go sightseeing and hiking in cities like Rio, thanks to plenty of sunshine and cooler temps.
During the spring and summer (November to March), temperatures can get up to 120 F so be sure to stack on a whole lot of sunscreen and prepare for some humidity. Don't let this deter you, though. Brazil's famous Carnival takes place around February to early March, and that is not a celebration you want to miss.
In Manaus and the central Amazon, the dry season is from July-October. This period is also the best time to visit wildlife in the Amazon as the water recedes and animals gather at watering holes. The same goes for the Pantanal.
If you come during Brazilian winter, you'll find much fewer crowds and lower prices. This is the best time to be in Brazil.
Top Attractions and Must-See Sights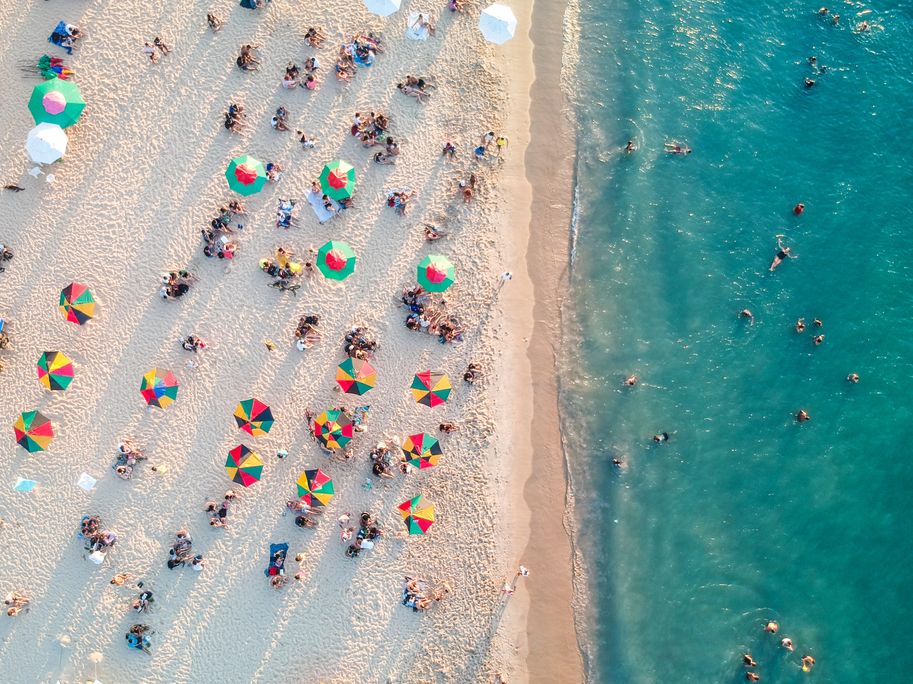 Rio de Janeiro
Rio has dozens of museums, sandy beaches, party spots, Christ the Redeemer, Sugarloaf, and so much more. No visit is complete without a stop here.
The Rio Carnival is an epic festival of music, samba, and revelers dressed in elaborate, colorful regalia as they take to the streets by the thousands. It's one of the biggest celebrations in the world. The entire celebration is one last hurrah before the start of Lent's quiet period. Prices for accommodations triple during Carnival (February) so be sure book in far advance for the best deals.
Fútbol (soccer) is a religion here, and the chaos and excitement during a match are contagious! Maracana in Rio de Janeiro is one of the largest stadiums in the world, and it seats 100,000 supporters. The best games are the local teams (Flamengo, Vasco, Botafogo, and Fluminese) because you're guaranteed a game full of singing, cheering, and insult-slinging.
Visit Florianópolis
Florianópolis is one of Brazil's most popular coastal cities, with 42 beachs! Whether you're a seasoned surfer, or just looking for a really good story about how you learned, don't hesitate to grab a board and ride the waves at Floripa. Praia Mole is a frequent location for the ASP World Tour surfing competition, and the surfing secrets of Joaquina Beach spilled around the 1970s; Barra de Lagoa is still categorized as a fishing village, so it's the perfect place the cut your surfing teeth.
It's a big spot for backpackers too, thanks to the powdery beaches, cheap seafood, and awesome nightlife. If you're around the area roundabouts 40 days after Easter, be sure to check out the Holy Spirit Feast.
Spend time in the Amazon
The Amazon covers 8% of the earth's surface and is home to 50% of its biodiversity. There are so many ways to experience it all. Take an Amazon River on a jungle cruise, guided multi-day trek, or join a wildlife tour and keep an eye out for parrots, giant otters, and monkeys. You can even visit Indigenous communities and learn how they live in such a unique place.
Fernando de Noronha
Fernando de Noronha is a stunning archipelago of 21 islands off the coast of northeastern Brazil, and one of the more "secret" Brazil attractions. The sandy beaches with turquoise waters and excellent snorkeling will take your breath away. And they're largely empty as only 420 people are permitted here at a time. If you ever wanted to see sea turtles or dolphins up close—and away from tourists—now is your chance.
See Iguacu Falls
No matter where you currently are in Brazil, it will be well worth your time to take a detour to this UNESCO World Heritage Site. These waterfalls which share a border with Argentina and can be accessed from the town of Foz do Iguaçu are higher than and twice as wide as Niagara Falls. Every second, 450,000 cubic feet of water thunder down the 275 cascades, which form a chain of hundreds of waterfalls that stretch for over a mile.
Visit Brasilia
Brasilia is the capital of Brazil. This futuristic city was established in 1960 and is a hub for modernist architecture, like the National Congress with its odd bowl-shaped structures and Santuário Dom Bosco church with its long, narrow windows made up of blue-colored Murano glass to represent a starry sky.
Visit the 60,000-acre Parque Nacional de Brasilia and walk the trails between tall Cerrado trees while looking for wildlife like anteaters and pampas deer.
Completed in 1970, the Cathedral of Brasília is centuries younger than its other New World counterparts, and downright surprising to the eye. Modern in design and structure, this cathedral is a great stop for those who enjoy perusing architecture, but can no longer feign wonderment at bell towers.
Explore the Pantanal
Located in Western Brazil, and nearly half the size of France, the Pantanal is the largest wetlands in the world, stretching into parts of Bolivia and Paraguay.
Over 11,000 species of animal live here including the rare marsh deer, the giant anteater, and the hyacinth macaw. The best time to go will be during the dry season when dirt roads are more easily accessible, but it's possible to explore Pantanal year-round.
The two main access points are Cuiabá and Campo Grande, and we recommend the latter as it tends to offer more affordable accommodations and tour options.
Salvador
Salvador is Brazil's culture capital thanks to its vibrant Afro-Brazilian community. Nosso Senhor do Bonfim is a perfect example of this community's unique spirit: it's a church that peacefully combines Catholicism and Candomblé (a religion originating from West Africa). Furthermore, the pastel-painted colonial buildings and cobblestone scenes of the Perlourinho neighborhood are extremely photogenic, and if you stay in this area, you'll have easy access to shopping, restaurants, bars, and live music.
Ilha Grande
You'd never know that the tropical island paradise of Ilha Grande was once a pirate's hideout, a leper colony, and a high-security prison. Nowadays people come here on the weekends to hang out on the pristine beaches, like Aventura Beach and Palmas Cove.
There are a handful of hostels and accommodations here, but mostly the island is made up of undeveloped jungles and beaches.
Ouro Preto
Meaning "Black Gold", Ouro Preto is another former site of the Brazilian Gold Rush, and perhaps the most well-preserved colonial town in the country. Ouro Preto, a 17th-century colonial town, is one of Brazil's most picturesque towns for its brightly painted houses, baroque churches, and large leafy plazas.
Ouro Preto sits in a valley at the foot of the Serra do Espinhaco, and up in the hills surrounding the town are 23 churches you can hike to visit. Churches here are still adorned with gold, and modern buildings must adhere to historical standards, putting this town at the top of most travelers' lists of what to see in Brazil.
Paraty
If you're not inclined to partake in the natural wonders of Brazil, Paraty will be a great stop for those looking to soak up some history. Founded in 1597, and a former exporter of gold, the town still emulates the traditional colonial aesthetic.
If you enjoy historical architecture, we suggest spending a few days here, as it can take some time to properly feast your eyes on the many churches and forts. If you can weather the outdoors for a little while, many adventurers enjoy the experience of horseback riding from rainforest to sea. 
Air
Because of the great distances in Brazil, the occasional flight can be a necessity, and may not cost much more than a long-haul bus journey. If you intend to take more than just a couple of flights, a Brazil Airpass will probably save you money.
Air travel is useful if you're traveling between the big cities, or between places like Rio and the Amazon. The country's major airlines are:
Brol.com can help you find the right pass. However, you have to book in advance, so this doesn't allow for flexible travel. Book ahead if traveling during busy travel times: from Christmas to Carnaval, around Easter, and July and August. Always reconfirm your flights, as schedules frequently change.
Public Transportation
City transportation in Brazil is efficient and modern. Many places like Rio and Sao Paulo have an extensive subway system. Fares cost around 3 BRL one-way, and in most places, you can pick up a multi-day metro card to save you money.
Train
Brazil's passenger-train services have been scaled down to almost nothing, though there are a few journeys well worth taking. One outstanding trip goes from Curitiba to Morretes through the coastal mountain range, with memorable views. The Belo Horizonte–Vitória run, via Santa Bárbara and Sabará, is also scenic.
Steam trains are affectionately known as Marias Fumaça (Smoking Marys), and several still run as tourist attractions. There's a 13km ride from São João del Rei to Tiradentes in Minas Gerais.
Bus
Bus services in Brazil are generally excellent. Departure times are usually strictly adhered to, and most of the buses are clean, comfortable and well-serviced Mercedes, Volvo and Scania vehicles.
All major cities are linked by frequent buses – one leaves every 15 minutes from Rio to São Paulo during peak hours – and there is a surprising number of long-distance buses. Every big city, and most small ones, has at least one main long-distance bus station, known as a rodoviária (ho-do-vi-ah-ree-ya).
Brazil has numerous bus companies and the larger cities have several dozen rival agencies. ClickBus is a good app for consulting departures times, fares (which can be expensive) and purchases. Another good resource for searching national bus routes is Busca Ônibus.
With or without toilets, buses generally make pit stops for food and bathroom breaks every three or four hours. Air-con on buses is sometimes strong; carry a light sweater or jacket to keep warm.
Usually you can go down to the bus station and buy a ticket for the next departing bus. In general, though, it's a good idea to buy the day before departure. On weekends, holidays and from December to February, advance purchase is always a good idea. If you have a PayPal account, you can buy tickets online at ClickBus.
In most city buses, you get on at the front and exit from the back, though occasionally the reverse is true. Usually there's a money collector sitting at a turnstile just inside the entrance.
Crime can be a problem: don't take valuables onto the buses, and think twice about taking informal minibuses in Rio and other urban areas, which have seen a recent increase in attacks.
Metro
Both Rio and São Paulo have excellent metro systems, with Rio's system expanded for the 2016 Olympics. These metros are a safe, cheap and efficient way of exploring the cities.
Car
All vehicles in Brazil must carry the registration document and proof of insurance. To take a vehicle into or out of Brazil, you might be asked for a carnet de passage en douane, which is a kind of vehicle passport, or a libreta de pasos por aduana, which is a booklet of customs passes. Contact your local automobile association for details about all documentation.
Your home-country driver's license is valid in Brazil, but because local authorities probably won't be familiar with it, it's a good idea to carry an International Driving Permit (IDP) as well. This gives police less scope for claiming that you are not driving with a legal license.
To rent a car you must be 25 years old (21 with some rental firms, including Avis), have a credit card in your name and a valid driver's license. Minimum insurance coverage is always tacked onto the cost of renting, though you can get extra protection for another R$20 to R$40 per day.
In Brazil, 4WD vehicles are hard to come by and can be quite expensive (over R$200 per day). Motorbike rental is even harder to find. Riders planning a long trip might have better luck purchasing a bike in Brazil and reselling it at the end of the trip.
Hitchhiking in Brazil, with the possible exception of the Pantanal and several other areas where it's commonplace among locals, is difficult. The Portuguese word for 'lift' is carona, in case you find yourself in a position where you need to stop someone and ask for a ride.
The best way to hitchhike is to ask drivers when they're not in their vehicles; for example, by waiting at a gas station or truck stop. It's polite to offer to pay for your share of the gas in return for your lift.
Taxi & Ridesharing
Taxis are recommended in the evening when public transportation may not be as safe. Taxi rides are reasonably priced. Taxis in cities usually have meters that start around R$5.50 and rise by something like R$2.50 per kilometer (more at night and on weekends).
In small towns, taxis often don't have meters, and you'll have to arrange a price – beforehand. If possible, orient yourself before taking a taxi, and keep a map handy in case you find yourself being taken on a wild detour.
The preferred app for local taxi drivers is 99Taxis, and is more convenient and safer than calling for a taxi or hailing one in the street. Ride-share services like Uber and Cabify are widely available.
Boat
The Amazon region is one of the last great bastions of passenger river travel in the world. Rivers still perform the function of highways throughout much of Amazonia, with vessels of many shapes and sizes putt-putting up and down every river and creek that has anyone living near it.
The main passenger port is Rio de Janeiro (www.portosrio.gov.br), which is used by many international cruise ships. Other popular ports include Santos in Sao Paulo (www.portodesantos.com.br), Manaus (www.portodemanaus.com.br), Fortaleza (www.docasdoceara.com.br), Recife (www.portodorecife.pe.gov.br), Salvador (www.codeba.com.br) and Vitória.
Passenger services on cargo vessels are limited but Grimaldi Freighter in Italy offers departures from European ports, including Tilbury, Antwerp and Hamburg. A specialist agency in the UK is The Cruise People (www.cruisepeople.co.uk).
Whether for leisure or business, Hotel Porto Jatiúca offers convenience in one of the most beautiful regions of Maceió, just one block from the famous Jatiúca beach, without losing the comfort and privacy your guests need. With modern and bold decor, the hotel offers 164 non-smoking air-conditioned suites, 17 of which are adapted, with free wi-fi connection, flat-screen cable TV, telephone and minibar. With differentiated service to make your stay as pleasant as possible, the hotel has a swimming pool, restaurant, function room, room service and gym, both 24 hours. 
You'll find easy access to downtown attractions and Parque Municipal Dr. Luis Carlos Raya—just down the road. You'll also find plenty of incredible dining, shopping, and nightlife options all around our area. Visit the exotic animals at Bosque Zoo Fábio Barreto, stroll through wildlife at Prefeito Luiz Roberto Jábali Park, and catch a show at Pedro II Theater. Fly into our central São Paulo city by way of nearby Dr. Leite Lopes–Ribeirão Preto State Airport (RAO).
With 8 customizable meeting rooms, you can also arrange a memorable event to your liking—whether it be a business conference or wedding reception. Each non-smoking guest suite features a flat-screen HDTV with cable, mini-refrigerator, safe, mini bar, and desk. Parking is also available for a small fee.
A resort overlooking the paradise, located on the seafront of the best and most beautiful stretch of Muro Alto beach – Porto de Galinhas, with a sea full of natural pools and still water. With an architecture inspired by Polynesian architectural designs, we live in perfect harmony with nature, with a structure specially designed to enjoy the comfort and well-being present in a unique setting.
This is an ideal destination for both family vacations, couples seeking an atmosphere for a retreat for two, as well as for hosting your event. A huge pool overlooking the sea, modern and comfortable apartments, complete entertainment for children, teenagers and adults, as well as a full convention area.
Situated in the center of Gramado, Hotel Fioreze Centro offers new accommodation in another option of receptiveness and welcome of the Fioreze Family in Serra Gaucha! Just 180 meters from attractions such as Covered Street, Palace of Festivals and St. Peter's Church, so close to everything you like most in Gramado.
Best Restaurants In Brazil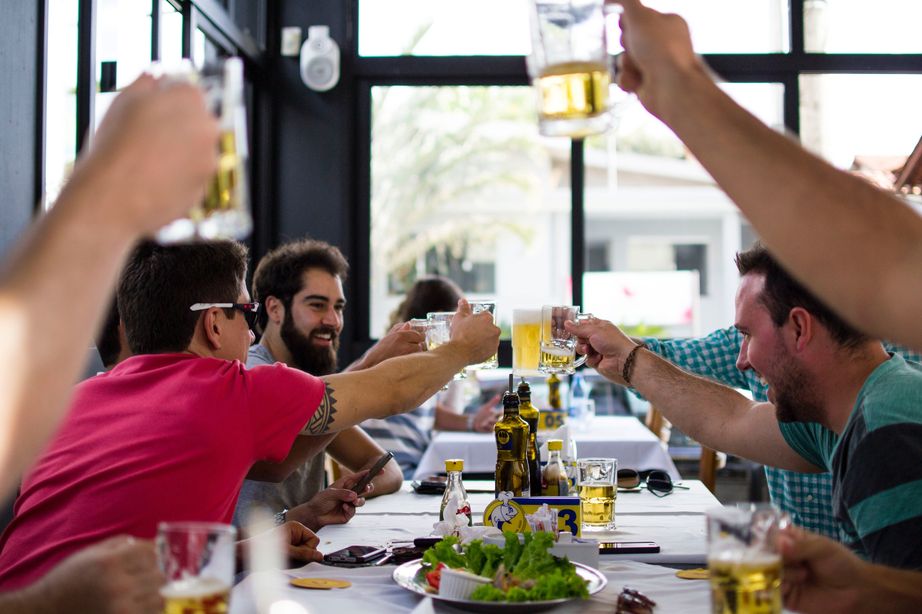 You can't go wrong with a two-Michelin-star restaurant when it gets to quality cuisine. D.O.M is São Paulo-based and is led by world renowned chef, Alex Atala. The key to the restaurant's appeal is the local touch – shunning the usual exclusive ingredients of caviar and truffle sauce, Atala seeks out food native to Brazil, in particular drawing from the Amazon's ample supply of incredible offerings. Expect unusual pairings, superb wine, sublime service, and dedicated waiters at this upscale establishment. 
Being the financial hub and the largest city in Brazil, it's unsurprising that São Paulo has some of the country's finest restaurants. Mani is one of them, with its original and creative menu that embraces contemporary innovation and brings out the best in local, native ingredients. Try the taster menu matched with wine, while the waiters expertly reel off flavor pairings. 
Olympe
The nearby serene lake Lagoa in Rio de Janeiro sets the scene for this luxurious restaurant. The chefs cleverly mix French classics with Brazilian native ingredients to create sublime dishes with explosive flavor combinations. Highlights on the menu include duck magret with passion fruit, and the quail with onion and raisin manioc farofa. Try the three- or four-course menu to try a wider range of its offerings, and rely on the waiters' expert knowledge of wine pairings. 
World renowned as a "must visit" dining establishment, Marius Degustare invites you to savour its sophisticated and carefully chosen selection of meats, fish and seafood, and enjoy our unique and entertaining dining atmosphere.
Located in front of Copacabana Beach, the unique décor of Marius Degustare combines a maritime theme with antique artifacts from Brazil's farming past.
How to Stay Safe in Brazil
Brazil has a bad rap for being unsafe and is known for its high crime rates. In general, the scenarios that involve tourists are typically mugging and pick-pocketing. Safeguard your belongings, avoid traveling alone if possible, and practice caution at all times and you should be just fine.
Don't flash around your expensive belongings, and don't bring anything valuable to the beach. Keep your passport in a safety deposit box.
Avoid going out alone in the evenings after dark. Use ATM's inside a bank, or have a friend with you to keep an eye out while you withdraw cash.
Don't pick fruit off a tree and eat it without knowing what it is. It might be poisonous! There is also a risk of the Zika virus or Malaria in certain areas. Carry bug spray and use it oftenץ
Make copies of your personal documents, including your passport and ID.
Our articles may contain affiliate links. We may get paid a small commission when you use our links with no additional cost of your part! See our Privacy Policy page for more details.