As the most populous country in Africa, Nigeria is often considered the continent's powerhouse. Rich in oil and increasingly tech-savvy, it's also a major destination for business travelers and its booming economy is in evidence in the sparkling mega-city of Lagos.
Here, world-class and posh restaurants, nightclubs, art galleries and malls and an exploding arts scene, this mega-city is the face of modern Africa.
Outside Gidi (as Lagosians call their city), you may feel as if you're a lone explorer getting a glimpse of the raw edges of the world, immersing yourself in deep and layered cultures.
Elsewhere in Nigeria you'll find rural villages, breathtaking nature reserves and golden beaches; but beware, political turmoil and terrorism make some areas of the country unsafe.
For all its domestic difficulties, Nigeria remains a major regional power and lays claim to the biggest economy in Africa – if you want to feel the excitement of an emerging country, this land will blow you away.
This comprehensive Nigeria travel guide will help you plan your trip by providing ways to get around, best places to stay in Nigeria, top restaurants, and more.
Language
The official language and lingua franca is English. Other major languages include Hausa, Yoruba, Igbo and Fulani.
Currency
The Naira is the official currency in Nigeria.
Climate and Recommended Time to Visit
Nigeria has a tropical climate and temperatures remain consistently warm all year round. The country's large size means that there are several different climatic zones, each with their own unique weather pattern.
However, the weather in Nigeria is generally defined by its wet and dry seasons. For most of the country, the wet season runs from April to October, although rains start as early as February in the south. The dry season runs from November to March and brings with it the dry, dusty harmattan wind.
There are pros and cons to traveling in either season, but most visitors agree that despite the harmattan, the dry season is the most pleasant time to experience Nigeria. Humidity is at its lowest at this time of year, there are fewer insects and your trip is less likely to be delayed by flooding in rural areas of the country.
Few things to consider:
October 1st which is independence day, with parades, parties and fireworks
December when there is a carnival in Calabar in eastern Nigeria.
Mid-October is Felebration time in Lagos, a celebration of Fela Kuti.
The new yam festival in August in Igbo territories.
Top Attractions and Must-See Sights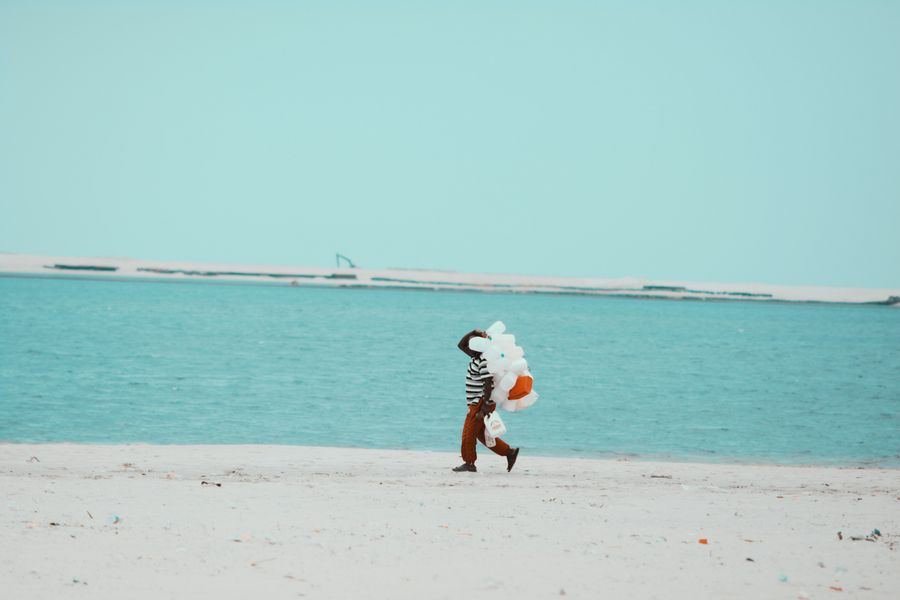 Lagos
Sprawled along the edge of Lagos Lagoon, Lagos may no longer be Nigeria's capital but it is still the country's beating heart. With a population of 21 million people, it's a hive of activity known for its vibrant music and art scene.
You can dance until dawn in the city's nightclubs, shop for contemporary fashion or learn about Nigerian history at the National Museum.
Yankari National Park
Yankari National Park is an amazing wildlife reserve in northeastern Nigeria. The park preserves a large tract of interior savannah and offers the best game-viewing in the country. You can expect to see a wide variety of wildlife including elephants, buffalo, waterbuck and lions. The birdlife is also spectacular with more than 350 recorded species. After a busy day, don't miss out on a dip in the park's scenic Wikki Warm Springs.
Oshogbo
A center of Yoruba spirituality in the south of the country, Oshogbo is most famous for the Osun-Osugbo Sacred Grove, a UNESCO-protected cultural site located on its outskirts. This dense patch of primary forest is believed to be the home of Yoruba fertility goddess Osun. Sculptures, sanctuaries and shrines can be found amidst the ancient trees and along the meandering river.
Calabar Carnival
This carnival takes place the day after Christmas, and Nigerians from all over flock to Calabar to join in the festivities. Bright dancers, parties, parades – it's a definite must-do if you're in Nigeria at this time of the year.
Africa Shrine
Visit the concert ground of the father of Afrobeat, Fela Kuti—"the shrine" as Nigerians know it – in Ikeya on mainland Lagos, near the airport. Fela's son, himself a world-renowned musician, and other homegrown artists play there regularly.
Obudu Mountain Ranch
This gorgeous resort, located in the town of Obudu, used to be a cattle ranch. Now it's a high-up getaway situated in the Sankwala Mountains. Among its attractions are a cable car ride through the mountains and a golf course.
Kano
Visit one of Nigeria's most beautiful states and get closer to the arid but spectacular scenery of the Sahara. Don't miss the tour of the Emir's Palace and the Durbar celebrations. Every year at the end of Ramadan, hundreds of knights parade in honor of the Emir in their traditional attire, showcasing their riding abilities over their horses.
Lekki Conservation Center
This place is recognized as one of the best nature reserves. The center is the best place to escape from the big city, enjoy fresh air and relax. It is not only a beautiful place it is also used for the preservation of unique biodiversity.
Zuma Rock
This is another one among top tourist destinations. Zuma Rock is located in Madalla, Niger State. The stone described as the watchman-stone that stands over Zuba Town. Zuma Rock has a royal position because other local mountains stay at a considerable distance from it. Zuba people are sure that it is a form of respect that is paid to the Rock.
Kajuru Castle
Kajuru Castle is not an ancient monument, it was built in 1978 by a controversial German expatriate living in Kaduna. The style is very European and clearly German with a baronial hall, complete with suits of armour. It has dungeon-style bedrooms and towers with crenulated walls.
Air
Airlines operating direct flights to Nigeria include Arik Air (www.arikair.com), British Airways (www.ba.com) and Virgin Atlantic (www.virgin-atlantic.com), and United (www.united.com).
Major airports that are located in Nigeria are: Lagos Murtala Muhammed International Airport., Nnamdi Azikwe International Airport, Mallam Aminu Kano International Airport and Port Harcourt International Airport.
The peak time to fly is usually during school holidays or festive periods, especially Christmas, Easter and Eid-al-Fitr. The cheapest times of year to fly are usually outside of these periods, although flight prices do not vary dramatically from one season to another. Flights between London and Lagos tend to get booked up quite far ahead of time, especially during festive periods.
Some airlines permit higher baggage allowances in all travel classes when flying to Nigeria; Arik Air allows passengers to take two 30kg bags as hold luggage. These are often issued at no cost, and allow Nigerians to fly back from Europe to Nigeria with heavy purchases.
Train
The national railway service is slowly being rehabilitated; there is now a Chinese-funded rail line between Abuja and Kaduna and plans for new services in the future.
Bus
Each town has at least one motor park serving as the main transport depot full of minibuses and bush taxis.
Vehicles have signs on their roofs showing their destination, while touts shout out destinations. Minibuses don't run on any schedule but depart when full.
Car
Nigeria shares land borders with Benin, Niger, Chad and Cameroon. One of the most popular land routes into Nigeria is via Benin. You can drive fairly easily from Accra in Ghana to the Nigerian border via Togo and Benin; expect at least one full day's drive from Ghana's border with Togo to Nigeria's border with Benin.
Some travelers extend this route, going overland from Europe (via Spain) to Morocco (by car ferry) and onward through Senegal, The Gambia, Guinea, Sierra Leone, Liberia and Ivory Coast.
This route is generally free of security concerns but the roads can prove hazardous during the rainy season. It is not recommended to cross into Nigeria from Niger or Chad due to security concerns.
Nigeria's road system veers unpredictably between good and appalling. Accident rates are high, the only real road rule is survival of the fittest and road signage is minimal.
It's a legal requirement to wear a seat-belt; not doing so leaves you open to both official and 'unofficial' fines. Petrol stations are everywhere, but fuel shortages are common, causing huge queues and worsening the already terrible traffic. Diesel can sometimes be hard to come by, so keep your tank topped up.
Hiring a good local driver takes a lot of the stress out of car transport: it will cost around N80,000 per day. Ask at your hotel for suggestions.
Taxi & Ridesharing
Bush taxis cost about 25% more than buses though true pricing is nearly impossible to ascertain. The quickest way to get around town is on the back of a motorcycle-taxi called an okada (achaba in the north). Because of their general lawlessness, the government has banned okada in a few of the major cities, badly affecting traffic and driving up the prices with drivers who are willing to flout the law.
Boat
The main ports are Lagos, Port Harcourt and Calabar. Other important ports include Warri and Sapele. Lagos and Calabar occasionally feature on cruise ship itineraries, depending on weather and security issues.
Ferries run between Calabar and Limbe in Cameroon on a weekly basis. Operating companies and schedules change frequently. There are boat trips and cruises around Lagos and on the river in Calabar in the far east of the country.
Located at Plot 3088, Festac Link Road, Amuwo Odofin, Lagos, Nigeria. De Santiago Milan hotel is 20 minute drive from the Murtala Mohammed International Airport, 10 minutes to Tincan Island and the Seaport, 20 drive minutes to Victoria Island, while the magnificent beaches and tourist sites in Badagry is a 40 minute drive away. 
De Santiago Milan Hotel and Suites is a top-class Luxury hotel with elegant and glamour. Starting from the lobby of the hotel to the elegantly finished rooms, the interior provide a comfortable and unmatched experience. With 78 luxurious rooms, suites, apartments and world-class wellness facilities, including separate male and female Spa, the hotel is your ideal destination for business, wellness and leisure.
Located in the heart of Nigeria's Federal Capital, the Transcorp Hilton Abuja hotel offers easy access to the commercial district, Abuja tourist attractions. Set on beautifully landscaped gardens, the hotel offers a wide range of business and leisure facilities. 
Explore the new Radisson Blu Hotel Lagos Ikeja, centrally located and just 5km from the Murtala Muhammed International Airport. This brand new hotel in Lagos boasts 155 guestrooms, including 17 contemporary loft suites with first class amenities to ensure a comfortable and productive stay for work or play. Satisfy your cravings at the specialty Cut Steakhouse or the all-day dining restaurant, Iyeru Okin. Unwind under the sun by our outdoor pool and enjoy stunning city views, or get in a work out at the 24-hour fitness center. 
Unique rooms in Scandinavian design and in peaceful surroundings. Perfect for a business trip to Abuja. 
The modern Radisson Blu Anchorage Hotel, Lagos, V.I., sits on the banks of the upscale Victoria Island in beautiful Lagos Lagoon. From here, guests enjoy scenic views of the up-and-coming city. Lagos is one of the fastest growing cities in the world, and a major financial center in Africa, which makes this affluent mega-city a top destination for both business and leisure travelers, with sites and attractions to suit all needs.
Best Restaurants In Nigeria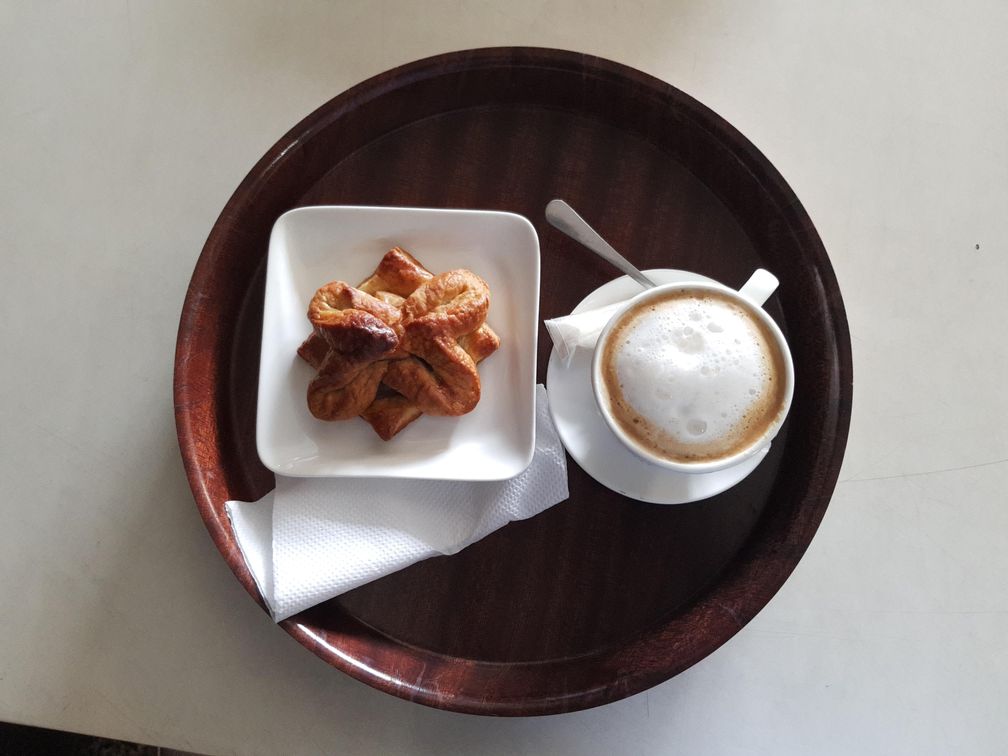 Café Chrysalis
Tucked away in a cul-de-sac in Bodija, Ibadan, with an inventive menu that puts a spin on African cuisine, Café Chrysalis provide a variety of seafood but also offer very tasty continental dishes and delicious smoothies.
Tinapa Lakeside Hotel
With one of the most beautiful views in Cross-Rivers, the Calabar Estuary is the best place to breakfast or have a leisurely lunch. They offer both Nigerian and European dishes, however their specialty is seafood.
Kokodome
With a view of a gorgeous swimming pool, Kokodome in Dugbe, Ibadan, is a delightful restaurant. Although tilting mostly towards Lebanese food, they also have a variety of local dishes, like jollof rice, pounded yam and various soups and stews.
If you happen to be in or around Abuja, the BluCabana is a great place to eat out, particularly if you are looking to explore Lebanese or Middle Eastern cooking. The hummus, shawarma, burgers and a variety of finger foods come highly recommended. The restaurant is also child-friendly. 
A modern upscale restaurant and bar serving New American cuisine since 2014. Freshly made food, excellent bar offerings and stellar service, all within the carefully designed space where art, music and comfort meet is what you should expect when in their care. 
How to Stay Safe in Nigeria
Throughout Nigeria there are high levels of violent street crime including muggings, kidnappings, car-jacking and armed robbery.
Criminals have targeted visiting British nationals as their perceived wealth makes them an attractive victim.
You should be vigilant at all times, even if staying with friends and family, follow the security guidance offered by employers or hosts and limit road travel at night as far as possible. Avoid carrying large amounts of cash and don't wear valuable watches, jewelry or items of sentimental value. If you suspect danger, move to a safer area.
If you're caught up in an armed robbery, you should immediately comply with the attackers' demands. Those who have suffered injury or worse during such attacks have been perceived as not complying fully or quickly enough.
Scam artists operating in West Africa are making attempts in various ways including romance and friendship, business ventures and work or employment opportunities. You should be very cautious about any requests for funds, a job offer, a business venture or a face to face meeting from someone you have been in correspondence with over the internet who lives in West Africa.
If you're considering fertility treatment in Nigeria, you should be cautious. There have been a number of staged fake births (commonly called 'miracle babies') which result in visitors being falsely led to believe they have given birth.
Our articles may contain affiliate links. We may get paid a small commission when you use our links with no additional cost of your part! See our Privacy Policy page for more details.