Vietnam is one of Southeast Asia's most beautiful countries, attracting travelers to its lush mountains, bustling cities and golden sand beaches.
From the natural beauty of Sam Mountain and Halong Bay to the man-made artistry of the sacred temples and pagodas to the rice terraces and beaches, Vietnam has a lot to offer travelers.
Despite rapid modernization in Vietnam's urban centers of Hanoi and Ho Chi Minh, time-honored traditions remain intact amongst the locals. There are numerous ancient landmarks and colonial structures that have survived throughout the bumps and scrapes of history. Buddhist shrines can be found next to towering skyscrapers, where you can experience vibrant festivals and ceremonies dating back hundreds of years.
It's a hard country to travel around, though in the last few years, the tourism industry has expanded and the locals have gotten more used to tourists. When I first went, there was a negative attitude towards foreigner travelers (for good reason) but the country has warmed up a lot and Ho Chi Minh City has even become a hub for digital nomads.
With its fascinating history, gorgeous landscapes, tasty food, and vibrant energy, Vietnam will awaken all your senses and pull you in from all angles. Visiting Vietnam feels like a trip you've never taken before – the best is to expect nothing and enjoy the thrill, serenity, and relaxation of it all.
This Vietnam travel guide can help you plan your trip, find top attraction, and fall in love with the country's beauty, people, culture, and food.
Language
The official language in Vietnam is Vietnamese.
Currency
The currency of Vietnam is the Vietnamese Dong.
Climate and Recommended Time to Visit
There's no bad time to visit Vietnam! It all depends on what you want to experience while in the country.
In the southern part of Vietnam, the dry season goes from December to late April/May. May to October is the country's monsoon season, but it's still an expensive time to visit. If you're traveling to coastal destinations, you'll need to book your accommodation a few months in advance.
Along the central coast, the rainfall pattern differs quite a bit. In the northern part of the region (like Hué and Da Nang), the rain lasts from September to February. February to May is the best time to visit this area. Temperatures soar from June to August, often in the high 80s°F (30s°C).
In Northern Vietnam, the weather is most pleasant from October to December.
Generally, it's recommended to visit sometime between September-December and March-April if you're hoping to get an overall experience in the country.
Top Attractions and Must-See Sights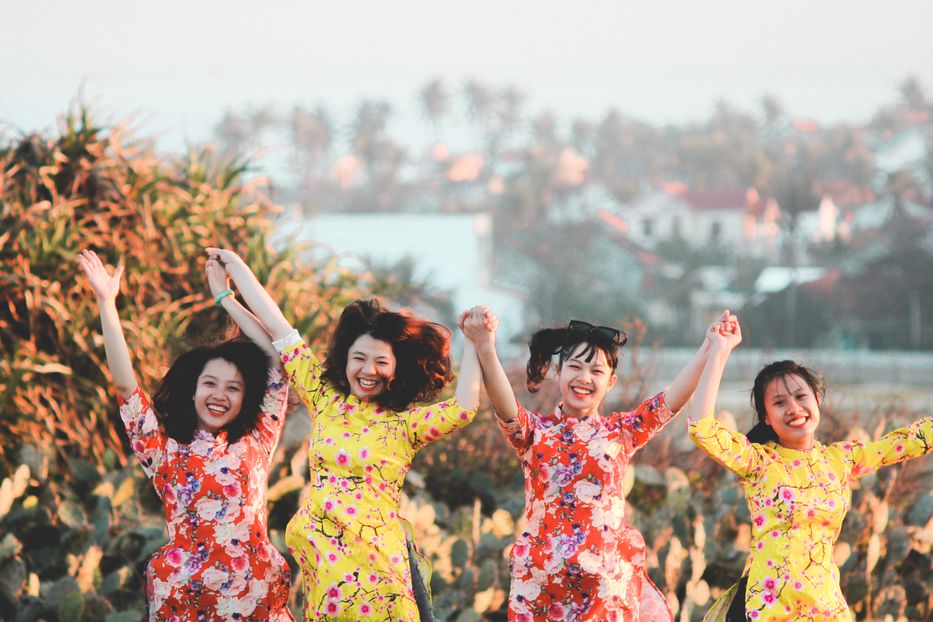 Cu Chi Tunnels
Crawl through the extensive network of nearly 500 km of tunnels utilized by the Viet Cong in the war with the USA in the 1960s. Tours involve a description of the tunnels, after which tourists are allowed to crawl about the maze and fire AK47s at shooting targets. It's a sobering experience and not one meant for anyone claustrophobic. However, if you want a better understand the terror of the Vietnam War, this is a must-visit.
Dalat
Dalat is nestled in the hills of the Central Highlands. French colonial officials came to this laidback town in the southwest highlands to escape the lowland heat. These days, Dalat is popular with tourists who want to relax in the mountain air, so people flock here for serenity.
Others go to Dalat to participate in a host of adventure sports such as mountain biking, hiking, whitewater rafting and kayaking, all happen within a naturally beautiful backdrop.
Dalat is also the honeymoon capital of Vietnam, a charming town dotted with grand colonial-era villas, set amidst pine groves and flower gardens, and centered on a pretty lake. Also visit the imaginatively titled palaces: Palace I, Palace II and Palace III.
Cuc Phuong National Park
About 120km southwest of Hanoi lies Vietnam's first National Park, Cuc Phuong. Covering 222 sq km, this place is home to over 2,000 species of trees and some truly rare wildlife including the Clouded Leopard, Delacour's Langur and Owston's Civet. It was my favorite park in all of Vietnam and the only place I didn't find hordes of tourists. The entrance fee is 40,000 VND (2 USD).
Ho Chi Minh City
Also known as Saigon, Ho Chi Minh City is Vietnam's largest city and is definitely worth exploring. Like most cities in Vietnam, you'll be met with the roar of motorbikes speeding through colonial streets. Ben Thanh market is a must-see for amazing food and there is a great buzz of activity within the place. If flying into the SGN airport, it's worth spending a day or two exploring the city. I recommend spending the night at The Common Room Project for a great hostel experience.
The pagodas
Vietnam's most distinctive architecture can be been in the pagodas, which can be found all over the country. They are known for their beautifully intricate carvings. Pagodas are used as shrines and temples and are treasured by the Vietnamese people.
My Son
My Son is a set of Hindu ruins in Vietnam which date back to the Cham Empire. The Champas ruled over Central Vietnam from the 3rd to the 19th century. The temples here are of incredible historical importance, but they have been largely reclaimed by the surrounding jungle, and have fallen into a great state of disrepair. Don't come here expecting something as marvelously preserved as Borobudur or Angkor Wat.
Phong Nha-Ke Bang
With jagged hills shrouded in verdant rainforest, and mountain rivers coursing through impressive ravines, above ground the Phong Nha-Ke Bang region is one of Vietnam's most spectacular national parks. 
Hang Son Doong is reputed to be the world's largest cave and is located in Phong Nha-Ke Bang National Park. It was discovered by a local in 1990, and "rediscovered" by a British caving team in 2009. You can arrange trips to see this stunning cave.
Rice terraces
Outside of connections to the Vietnam War, the stereotypical image of Vietnam is of the many rice paddies. You can find these in the Muong Hoa Valley. If you've never visited rice terraces, you should make a point to see them in Vietnam. Visit them to learn about rice production and take stunning photographs of the unbelievable Vietnamese countryside. Expect tours to cost around 300,000 VND (13 USD) per person.
Hoi An
Vietnam's most cosmopolitan and civilised town, this beautiful ancient port is bursting with gourmet restaurants, hip bars and cafes, quirky boutiques and expert tailors. Immerse yourself in history in the warren-like lanes of the Old Town, and tour the temples and pagodas. Dine like an emperor on a peasant's budget (and even learn how to cook like the locals). Then hit glorious An Bang Beach, wander along the riverside and bike the back roads. Hoi An has it all.
Halong Bay
Halong Bay's stunning combination of karst limestone peaks and sheltered, shimmering seas is one of Vietnam's top tourist draws, but with more than 2000 different islands, there is plenty of superb scenery to go around. Definitely book an overnight cruise and make time for your own special moments on this World Heritage wonder – rise early for an ethereal misty dawn, or pilot a kayak into grottoes and lagoons. If you're hankering for more karst action, move on to the less touristy but equally spectacular Lan Ha Bay.
Hue
The capital of the nation in the 19th and early 20th centuries, Hue is perhaps the easiest Vietnamese city to love and spend time in. Its situation on the banks of the Perfume River is sublime, its complex cuisine justifiably famous, and its streets are relatively traffic free. And that's without the majesty of the Hue Citadel, its royal residences and elegant temples, formidable walled defences and gateways to explore. On the city's fringes are some of Vietnam's most impressive pagodas and royal tombs, many in wonderful natural settings.
Cat Tien National Park
An accessible and impressive protected area, Cat Tien National Park lies conveniently midway between Ho Chi Minh City and Dalat. It is set on a bend in the Dong Nai River, and there is something vaguely Apocalypse Now about arriving here. Popular activities include trekking, cycling and wildlife spotting: the Wild Gibbon Trek is a must. The park is also home to a primate center, where gibbons and langurs are coaxed back into their natural environment.
Phu Quoc Island
Lapped by azure waters and edged with the kind of white-sand beaches that make sun seekers sink to their weak knees, Phu Quoc – way down in the south of Vietnam – is ideal for slipping into low gear, reaching for a seaside cocktail and toasting a blood-orange sun as it dips into the sea. And if you want to notch it up a tad, grab a bike and hit the red-dirt roads: the island is relatively compact, around the size of Singapore.
Hanoi
Ancient but dynamic, the nation's capital hurtles toward modernity, cautiously embracing visitors. Sample Hanoi's heady mix of history and ambition by wandering the streets of the Old Quarter, sipping drip-coffee, slurping on a hearty bowl of bun rieu cua (a sour crab noodle soup) and scoring souvenirs for next to nothing. When you're done, check out the crumbling decadence of the French Quarter then zip up to cosmopolitan Tay Ho for finer dining and the lowdown on Hanoi's burgeoning art scene.
Con Dao Islands
Once hell on earth for a generation of political prisoners, Con Dao is now a heavenly destination of remote beaches, pristine dive sites, wildlife-rich rainforests and diverse nature. It's a wonderful place to explore in search of that dream beach, while the main settlement of Con Son is one of Vietnam's most charming towns. Costly flights from the mainland have long limited tourist numbers, but now there are affordable and speedy boat links – expect Con Dao's popularity to soar.
Mui Ne
Perhaps the adrenaline epicentre of Vietnam, the prosperous beach resort of Mui Ne is a kitesurfing capital with world-class wind and excellent schools for professional training. Sailing, golf and hot-air ballooning are also popular. The resort itself boasts more than 20km of palm-fringed beachfront that stretches invitingly along the shores of the South China Sea (East Sea). From guesthouses to boutique resorts, boho bars to good-value spas, Mui Ne has a broad appeal, and is readily accessible from Ho Chi Minh City.
Despite being a fishing village, Mui Ne has got a significant tourism scene due to its popularity as a wind- and kite-surfing destination. The rolling sand dunes nearby are the main draw and worth checking out!
Angkor Wat
Over the border in Cambodia, the vast temples of Angkor form one of the world's most magnificent sights. Choose from Angkor Wat itself, the world's largest religious building; Bayon, with its immense stone faces; or Ta Prohm, where nature runs amok. Siem Reap is the base for exploring Angkor and is a buzzing destination with a superb selection of restaurants and bars. Beyond the temples await exciting activities and cultural pursuits from quad biking and ziplining to cooking classes and birdwatching.
Air
Flying domestically in Vietnam is a good idea if you're looking to fit a lot into a shorter trip. For example, a flight from Hanoi to Ho Chi Minh City takes two hours – the train ride would take at least 30 hours (and a one-way flight starts at around 590,000 VND/25 USD!).
There are a lot of different airlines that fly to Vietnam from all over the world. There are two major international airports in Vietnam; Tan Son Nhat Airport (SGN) in Ho Chi Minh City in the south and Noi Bai Airpot (HAN) in Hanoi in the north.
In the centre of the country is Da Nang International Airport (DAD) in Da Nang, which receives a smaller number of international flights.
Direct flights to Vietnam from Australia, Europe and North America are still limited, but it is improving. You will most likely have to book a flight with a stopover in either Hong Kong, Bangkok, Kuala Lumpur, Seoul or Singapore.
There are many domestic airport scattered among the country. Vietnam Airlines is Vietnam's national carrier.
We find Google flights is a great search engine to find the cheapest flights on the web.
Europe to Vietnam will take you about 15 hours give or take. There is a lot more carriers flying to Vietnam direct now from major cities in Europe. Others will have a stopover somewhere but the connections are better. For direct flights from Hanoi, do check out Vietnam Airlines which will fly direct to Paris, Frankfurt and London. For direct flights from HCMC, check out Vietnam Airlines and Air France as they have direct flights from Paris. For non direct flights, check out Thai Airlines, Qatar Airways, Cathay Pacific, Turkish Airlines, Emirates, British Airlines, or Aeroflot. These airlines seem to have the shortest stopover times for flights heading to Hanoi or HCMC.
North America to Vietnam will take you around 16 hours. If you are flying from the United States or Canada, check out China Airlines, Emirates, Korean Airline, China Southern, Japan Airlines, All Nippon Airlines, Cathay Pacific, EVA Air, Qatar Airlines, Jin Air and Asiana Airline.
Australia to Vietnam will take you about between 8 – 14 hours depending on your route. For daily direct flights to Ho Chi Minh City, you can find them with Vietnam Airlines and Jetstar from Sydney or Melbourne. At this stage there does not seem to be any direct flights to Hanoi from any city in Australia. You will have a stopover either in Kuala Lumpur, Singapore, Bangkok, Hong Kong or HCMC (if you are going with Vietnam Airlines). You can pick a great deal with Air Asia, Scoot or Jetstar but do beware that these are budget carriers and luggage may not be included.
Other countries in Asia to Vietnam you have a lot more options flying direct and you can fly to smaller airports within Vietnam. Check out VietnamAirlines, Scoot.com, AirAsia.com, Vietjet.com and Jetstar.com for great deals. From major airports in Asia such as Bangkok, Singapore, Kuala Lumpur, Manila and Beijing, you can get to Hanoi or HCMC for less than $50USD.
Public Transportation
In some towns and cities, the cyclo (a bicycle rickshaw) is one of the cheapest ways to get around. A short ride will cost you as little as 12,000 VND (less than 1 USD), while a longer night ride will cost you upwards of 40,000 VND (2 USD). A more popular option is the ze om – a motorbike taxi, with fares starting from 15,000 VND (less than 1 USD). You'll have to hold on tight! Public buses are not great options in Vietnam.
Train
A lot of people love taking the train in Vietnam because it's safe, affordable, and comfortable, and although some routes might be slow, you'll get some amazing views of the Vietnamese countryside. The rail network also most of the country, so you can get just about everywhere you want to go (except the Central Highlands and the Mekong Delta). You can use the website Baolau to research train schedules and book your tickets. A train journey between Ho Chi Minh and Hanoi costs from 837,000 VND.
You can cross into Vietnam by train from China. You can get the train all the way from Beijing ending at Ping Xian. This is the Dong Dang Crossing, which is 160 km from Hanoi.
After you have crossed the border hop on a train to Hanoi. Do not buy the direct ticket from Beijing to Hanoi. It works out cheaper to buy your ticket from Beijing to Ping Xian then cross the border and purchase another ticket from Dong Dang to Hanoi.
You will arrive at Gai Lam Railway Station which is 6km from Hanoi Railway Station. This international train runs from Beijing West Railway Station every Thursday and Sunday at 9:48am.
If you do the train trip from Beijing through to Hanoi, it will take 36 hours so best to book a sleeper. Make sure you have your visa organized before getting to the border.
You can bring your own food and drinks for the train or purchase them from the cafeteria onboard. There are squat toilets on board and areas to store your luggage. If you are doing this trip, here is a great article to help you with your journey.
You can take the 'longest train journey in the world', starting or ending in Ho Chi Minh City. You can take trains from Lisbon in Portugal all the way to Vietnam by train hopping.
Bus
It's easy to find long-distance bus tours running the length of Vietnam, starting at Hanoi with stops in Hue, Hoi An, Nha Trang, Da Lat, Mui Ne, and ending in Ho Chi Minh. You can hop on or off at any stop along the way. They cater to tourists, but locals actually use this service too (it's so cheap!).
Prices depend on route and operator but generally, Hanoi to Ho Chi Minh is between 815,585-1,631,175 VND (35-80 USD). This is the most popular backpacking route, so if you're intimidated by the local bus system, this is a good alternative.
You can get to Hanoi or Ho Chi Minh City through either the Cambodia, Laos or China borders. There is a route from Vientiane (Laos) to Hanoi, and one from Siep Reap or Phnom Penh to Ho Chi Minh City.
Most travel agents in Vientiane, Siem Reap or Phnom Penh will sell the tickets or at your accommodation. You can get a mini van from Guangzhou through to Hanoi also. Make sure you have your visa ready the border crossings by land may not be set up as well as others.
If you want to book any of your bus trips online rather than trying to deal with travel agencies in the country, you can do so on the popular website Bookaway.
Taxi & Ridesharing
Taxis are very affordable in Vietnam, and they are metered in the larger cities. This is a safe and reliable way to get around. Rates start at about 12,000 VND (less than 1 USD) per kilometer.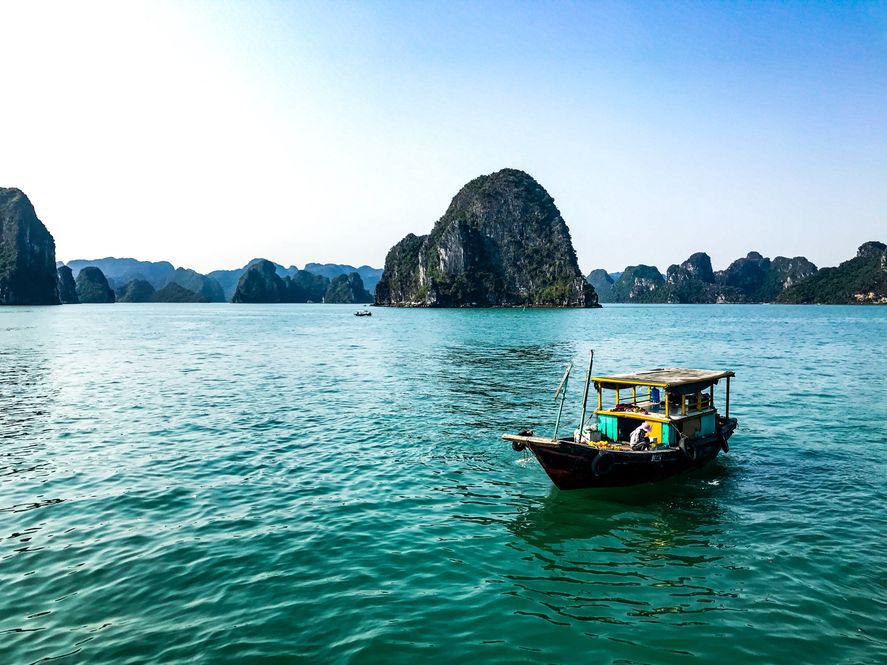 Located in the middle of French Quarter, Ha Noi Old Quarter and governmental area, as well as the famous shopping and entertainment areas, this trendy hotel's location is ideal for shopping, entertainment and business.
With 60 modern and stylishly designed rooms, Acoustic Hotel & Spa has what every discerning traveler is looking for. From its floor to ceiling windows with panoramic views of the sprawling metropolis of Ha Noi to its comfortable ambiance and luxury neo-classical design. 
Set 5.5 km from Tan Son Nhat International Airport, this 4-star hotel just takes tourists less than 1km to walk to famous landmarks such as Independence Palace, The War Remnants Museum, Saigon Notre Dame Cathedral and Saigon Opera House as well as 10 minutes to reach Ben Thanh Market by taxi and various restaurants, cafes and bars.
Well- equipped 100 Guest's Rooms are designed in the most elegant and impressive architecture. As a full-service hotel, they offer an Asian – Western Restaurant, Conference and Meeting Room, Pool and Bar with 4-star quality, so that your stay is the most comfortable with plenty of ease and style. 
A 4-star luxury hotel of Oriental Hospitality Group (OHG), which epitomizes polished extravagance with a sophisticated blend of moss black, gold and beige white. With the design of spiral stairways, high ceilings alongside curated set pieces extending authentic shout-outs to both Hanoian chic and the ultra-contemporary feature prominently on its premises, possibly upstaged only by supremely hospitable, reassuring staff always ready to extend an exceeding measure of warmth and friendship. 
Hanoi Babylon Garden Hotel is a LUXURIOUS 4 stars hotel. This modern boutique hotel offers 70 rooms with a relaxing living space for the discerning for tourists and business travelers and holiday makers alike. Centrally located in the heart of Hanoi's historic Old Quarter, it's a corner of the famous Hoan Kiem Lake-the spiritual and geographical heart of the city, Thang Long Water Puppet Theater, night market, shops, convinience stores, business and entertainment venues as are various museums, temples, shopping malls.
The hotel presents well-appointed guest rooms featuring a variety of up-to-date facilities, fitness room, offer high speed WiFi. Rooms are designed and funrnished according the needs of today's global travelers. 
Eden Boutique Hotel & Spa is ideally located on the newly developed Thac Bac Street; only a 3 minute walk from the heart of Sapa Town. This location provides ideal access to Sapa's top tourist sights, as well as local amenities. Eden Boutique offers a modern and diverse range of services, including banking, excursions and transport.
All 30 rooms are tastefully decorated and contain flat screen TVs, tea and coffee making facilities, hair-dryer, mini bar, robe, slippers and safety deposit box. Bathrooms contain a selection of complementary toiletries. All rooms have access to free Wi-Fi on unlimited devices. 
Best Restaurants In Vietnam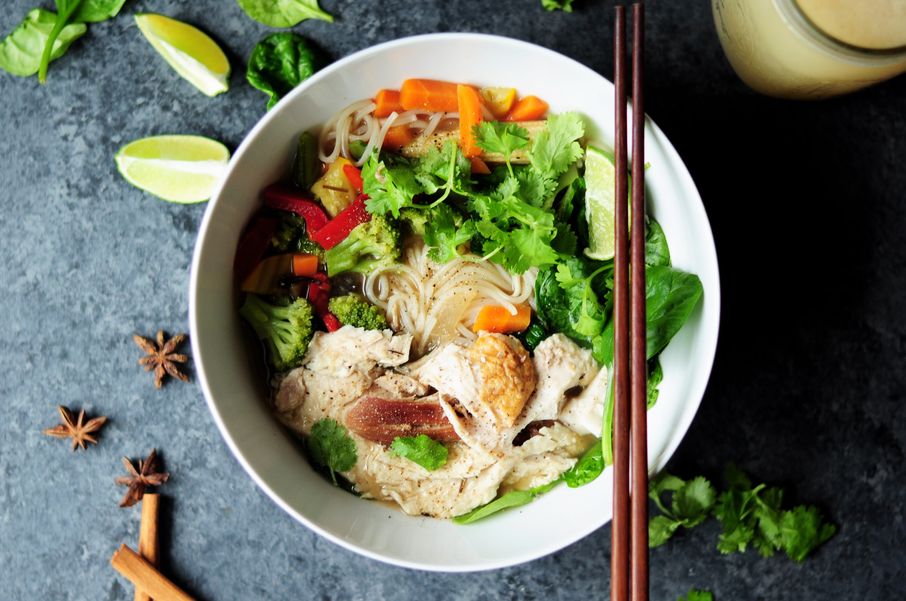 Explore an authentic all you can eat Dim Sum, a la carte menu or set menus specially recommended by expert chefs of Li Bai. Enjoy a meal with your family, friends or business partners in a cozy and private ambiance with contemporary decoration infused by Chinese elements. 
Proudly serving you with traditional dishes from 3 regions of Vietnam, each infused with their own distinctive characteristics. The Northern taste is salty, the Central is distinguished by its hot, spicy flavours while the Southern region takes on a sweet and sour zest.
To meet the expectations of multicultural customers from all walks of life, all with different culinary styles, they are happy to prepare dishes to satisfy your various exquisite tastes.
If you are looking for the best place to eat in Hanoi, you should definitely visit JW Cafe. As one of the top restaurants in Hanoi, JW Cafe offers a sumptuous buffet that serves Vietnamese food, international dishes, fresh seafood, bbq and excellent sweet treats. Your taste buds will be satisfied with specialties from well-known cuisines, such as China, Japan, Korean, and the Mediterranean. At Hanoi's best buffet restaurant, you will be impressed not only by the quality of the foods, the variety of the dishes but also by the stunning lake view of the restaurant and the thoughtfulness of the staffs.
Shri Restaurant & Lounge is set atop the Center Tower. With its ceiling-to-floor windows, it offers unparalleled panoramic views from nearly every table. Frangipani trees, water features and the general open-air feel make for a perfect place to unwind after a long day exploring the city. The objective of Shri Restaurant & Lounge is simple: beautiful home-cooked European food in a relaxed and ambient setting. 
How to Stay Safe in Vietnam
Vietnam is an incredibly safe place to backpack and travel – even if you're traveling solo or even as a solo female traveler.
There are some common scams around, like the motorbike scam where vendors try to charge you for damage to their bike, but for the most part, this is a safe place to travel.
Be sure always to count your change. The money is similar looking here so often times people "mistakenly" give you the wrong change hoping you won't notice that the 200,000 VND bill you just got is actually only 20,000.
Always trust your gut instinct. If a taxi driver seems shady, stop the cab and get out. If your hotel is seedier than you thought, get out of there. You have every right to remove yourself from the situation. Make copies of your personal documents, including your passport and ID. Forward your itinerary along to loved ones so they'll know where you are.
Most importantly, purchase good travel insurance. Travel insurance will protect you against illness, injury, theft, and cancellations. It's comprehensive protection in case anything goes wrong.
Our articles may contain affiliate links. We may get paid a small commission when you use our links with no additional cost of your part! See our Privacy Policy page for more details.