Belgium is a small country in Western Europe bordered by The Netherlands, Germany, Luxembourg, France and the North Sea. The country is divided into three regions − Flanders (predominantly Dutch-speaking), Wallonia (predominantly French-speaking) and Brussels, the capital region.
Belgium is a travel destination made for history buffs and chocolate addicts. Though the nation is small, it plays a big part in the world's history.
Belgium has a million sites to keep you busy during your visit if you're a history buff interested in either of the World Wars. There are also over 3,000 castles to explore, and every museum imaginable.
In this small country there are over 1,000 breweries and Belgium brewers were among the first to master the beer-brewing process. And the country's chocolate rivals Switzerland's, offering decadent treats that you'll gain a few pounds during your visit.
Many people tend to gloss over the country, visiting Brussels or Bruges for a day before moving on but if you take the time, you'll find that Belgium has so much more to explore!
This travel guide to Belgium will help point the way by providing you with tips on what to see, prices, budget ideas and ways to save money. It is the ultimate tool for planning!
Language
The country of Belgium has three official languages, Flemish (Dutch), French, and German. You'll often see signs in both French and Flemish.
Currency
The official currency of Belgium is the Euro (EUR).
Climate and Recommended Time to Visit
Belgium has its charms all year-round and you should plan your visit based on the types of activities you wish to enjoy.
The weather is the main thing to remember while planning a trip to Belgium. It can get very cold during the winter months (November through March). The canals are freezing over and ice skating rinks are developing. If you're a winter fan it's a perfect time to enjoy skiing and the Christmas markets in Belgium.
Spring and fall are one of the best times to visit the country. The temperatures are good, and visitors seem to be less present. The landscape is filled with red, orange, and yellow hues in the fall. During these seasons there are also a couple of festivals to look into (especially the Jazz Marathon and Ghent Film Festival).
A Belgium summer means hot weather and larger crowds. If you are looking for cheaper accommodation and flights, make sure you book early!
Generally speaking, temperatures rise the farther south you go, with Wallonia a few degrees warmer than Flanders for much of the year, though in the east this is offset by continental Europe's more extreme climate, and emphasized by the Ardennes' increase in altitude. Rain is always a possibility and in the Ardennes and upland regions you can expect a greater degree of precipitation than in the northern plains.
Top Attractions and Must-See Sights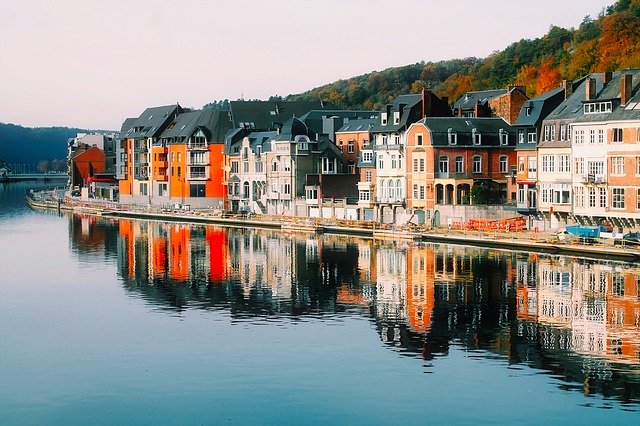 Brussels
Brussels is the European Union 's administrative base-and a great town to visit. Visit the Royal Museums of Fine Arts for their sculptures, the majestic Grand Place, the elegant Town Hall, cafes, vast parks, cobblestone streets, beautiful food, and more. Spend a few days drinking the whole thing in.
Brussels's Grand-Place
Tell the world's most imaginative drawer to come up with a prosperous, late medieval market square, and chances are you'll get something like Brussels's Grand-Place. The plaza, hidden from view and accessible through one of six spindly cobbled alleys, is guaranteed to overwhelm with dozens of baroque guild houses, the ornate "King's House," and the 15th-century City Hall. All contribute to the remarkably homogeneous look of Europe's best-preserved medieval plaza.
Bruges
Bruges is not to be missed. Key attractions include the 14th-century town hall, the Belfry Tower, the Cathedral of the Holy Saviour, its market squares, and canals. It's beautiful. Go visit, though keep in mind it is a bit touristy and can be boring if you are there alone for a few days!
Take a Canal Tour In Bruges
Take a canal trip down the arteries of Bruges. Bruges is in so many ways one of the most enjoyable cities of Belgium and cruising through it by boat on the canals is a great way to enjoy it's beauty.
A half hour boat trip on the waterway takes you around secret gardens, picturesque bridges, and ornately designed medieval buildings. This is a perfect way to capture the magic of the city and it only costs around €8 EUR ($9 USD).
The Bruges Belfry
Climbing the 366 steps of the Bruges Belfry is an excellent way to get to know the center of town and medieval cobweb streets of "Venice of the West."
Ghent
Compared with other cities in the world, Ghent is often ignored but this university town is charming. In July, when the largest cultural outdoor festival in Europe, the "Gentse Feesten," takes place with food, music and street entertainment, you should go to visit the city at its liveliest.
Flanders Field
Flanders was the site of half a million deaths during World War I. For the better part of the Great War, allied troops found themselves buried in a gruesome trench-war stalemate in the fields surrounding Ypres, in the Flemish part of Belgium. There are numerous military cemeteries and 'Missing Memorials' commemorating those of all nationalities who fell in battle.
At the museum in Ypres, visitors can discover the harsh realities of what it was like to be a soldier in the trenches.
Visit The Castles
In Belgium there are more castles per square mile than in any other region of the world. It can be hard to know where to start with more than 3000 to explore. Bouillon Castle in the Ardennes is one of the most interesting, as it was built in the 11th century! Other must-sees include Beersel (constructed in the 14th century) and Gravensteen (constructed in the 12th century).
See Waterloo
The Battle of Waterloo took place in 1815 and brought a decisive end to the Napoleonic Wars. At the site of the famous battle, there is a memorial in the form of a statue of a lion (looking towards France) on a hill, with 226 stairs, called La Butte du Lion.
Other attractions related to the battle are the Wellington Museum and the Roman Catholic Church of St. Joseph. If you're a student of history, a visit here is a must.
Explore Ardennes Forest
Ardennes Forest occupies an area of more than 11,000 square kilometers and is the place to ski or climb. There's a lot of good meat here apart from sporting pursuits: wild game like boar and venison, smoked ham, the region 's popular paté, as well as the world-renowned Trappist beers. You'll be in good hands after a long hike or a day skiing between the meat and the bottle!
Visit Cathédrale Notre-Dame
The Cathedral of Our Lady in Tournai, built in the 12th century, is one of the most striking examples of Romanesque architecture in Europe and has been designated a UNESCO World Heritage Site. The cathedral has five towers, up to 83 meters tall. It also has some lovely stained-glass windows and even paintings by Rubens and Jacob Jordaens.
See Manneken Pis & Jeanneken Pis
These two iconic sculptures can be found in and are considered by many as a 'must see.' There is always a group of people checking them out. They are simple, nude male and female children's figures, peeing. The male is often dressed up in costumes. They are pretty weird tourist attractions but worth seeing with your own eyes — even if it's just to snap a quick photo of the quirky statues.
Wander Parc du Cinquantenaire
Also known as Jubelpark, this park and museum complex opened in 1880 and covers over 30 hectares. Located on the Southeast side of Brussels, it has continued to expand over the past several years. It is home to the Army Museum, the Auto World Museum, an art museum, gardens, and more!
See the Basilique de Koekelberg
The Sacred Heart Basilique is one of the world's largest roman-catholic churches. The height provides stunning views of the city and the surrounding area, in addition to its spectacular architecture and impressive art deco. Completed in 1970, the church is very close to the city center, and cheap to see.
Explore Antwerp
The second largest city in the world, Antwerp is an excellent shopping location and offers visitors an impressive selection of local food and beer to enjoy. The Royal Fine Arts Museum holds the finest collection of works by the Flemish Masters worldwide for those interested in sculpture, including the largest selection of Rubens masterpieces in nature.
Explore the Antwerp Zoo
Located in the center of Antwerp next to the train station, this zoo is a full afternoon attraction. Open since 1843, it is one of the oldest and most famous zoos in the world. There are several exhibits and unusual garden features to be seen, including crazy animal sculptures. It's a great place to take the kids.
Craft Beers
Belgium is the absolute number one when it comes to craft beers and every area that you visit will have some great local beers that you definitely should try! There are several beer bars with a wide selection of different beers, try finding one near you and letting the host / owner make any recommendations that you should try (they 're probably happy to help you out and grateful to be asked for their suggestion).
Be advised that some of the beers have a relatively high concentration of alcohol and some that knock you off your feet. The Leffe Red, the St. Bernardus Abt 12 and the Westmalle Tripel are among my favorites. Another perfect activity will be to visit one of the brewery's, you can also book tours.
Eat Some Of the Tasty Belgian Chocolate
Almost every village in Belgium has their own chocolate shop where recipes have often been handed down for generations. This culture of chocolate making and perfecting is appreciated all over the world.
Belgian chocolate is known for being the best chocolate you can get. And there's no shortage of it as Belgium is said to produce around 220,000 tons of chocolate per year.
Enjoy a Belgian Waffle
During your stay, be sure to enjoy a Belgian waffle, whether from one of the waffle stands or in a café with a cup of coffee.
Belgian waffles are a little thicker than regular waffles, and can have toppings such as whipped cream, icing sugar, strawberries and jam.
The Atomium
Nine giant steel balls attached to thin tubes — that is what Belgium and its capital call one of their main symbols: the Atomium. The remarkable architectural feature was built to look like an iron crystal elementary blown up to 165 billion times its size. The crown jewel at the 1958 World Fair in Brussels, the gravity-defying Atomium has remained a defining part of the skyline of the town.
The Royal Greenhouses of Laeken
With a stunning blend of Art Nouveau architecture and exotic greenery, the Royal Greenhouses of the Belgian monarchy are a sight to sore eyes, not to mention a exquisite scent to the nose. Earthly paradise doesn't seem far off as it opens its doors to the public walking through its pavilions during the annual spring month.
Victor Horta's Major Townhouses
Victor Horta, also exalted as the founder of the Art Nouveau movement, has left Brussels dotted with innovative townhouses that changed the face of Western architecture of the late 19th century.
The Maison & Atelier Horta honors the artist in his former home while in a time of scramble and having to choose between his four UNESCO-labeled townhouses, while UNESCO defines the Hotel Solvay as "the most creative and impressive" of his Art Nouveau era work.
The Basilica of the Holy Blood
The darker-hued, Romanesque Basilica of the Holy Blood sticks out like a sore thumb, tucked in a corner on the usually bland, cream-colored Burg Square in the historic heart of Bruges. Of course, there is an exceptional relic in the exceptional chapel; every day a vial believed to contain Jesus' blood is carried out for worship.
The Hallerbos or "Blue Forest"
Spring woods sprinkled with bluebells are not just a British luxury. They exist across Europe, and Belgium's Hallerbos puts on an particularly beautiful show. Timing is all on this one because the purple flower carpet will start blooming in April and May at any time, and only stays around for a few weeks.
The charming town of Durbuy
Tiny Durbuy is a happy storybook town in the forested Ardennes area on the banks of the Ourthe River. This "world's smallest city" is an ideal base for long hikes or kayaking trips, and their artisan jam factory and quirky topiary park can't help but considerably up the cute factor.
The Plantin-Moretus Museum
Precious dictionaries from the 16th century that collapse upon launch, some of the world's oldest printing presses and the copper plates used to revolutionize the industry is what you'll find at the Plantin-Moretus Museum. This is where the first atlas and the King's Bible were written, the former home and workshop of a true dynasty of printers.
Ghost Town Doel
An accidental ghost town in the ruins of a nuclear power plant and therefore a graffiti haven, Doel's village has long been scheduled for demolition to improve Antwerp's harbour. The town is still there so far, however, having been an unofficial urban canvas for Belgian and foreign street artists to go hog-wild in. As would be fitting for Doel's post-apocalyptic film, a dwindling handful of rebel residents refuse to leave.
Bus
Eurolines operate bus services across the country, and are a cheaper alternative to train travel, but it will take longer to get between locations.
Intercity bus fares are often very cheap, for most journeys sometimes less than EUR 10 ($11 USD). Getting to and from most of the major airports is convenient, with readily available bus and train services.
Belgium is serviced by a few major bus companies, including:
For the lowest fares and most convenient buses we suggest Flixbus.  You can get a ticket for as little as €4 ($4.50 USD) from Brussels to Antwerp, or Brussels to Bruges for €6 ($7 USD). However, plan in advance, as the buses appear not to run every day. If you venture off the beaten track, you may need to use a service like STIB-MIVB too.
Car
Since Belgium is a small country, if you are driving yourself, it is fairly easy to navigate. Highways are excellent and the traffic issues are almost unheard of in peak hour, except around Brussels.
You can bring your own vehicle from a neighboring EU country with a green card so there is no need for an international driver's license but it is recommended if you are in the country for a while.
You will be able to pick up a hire car from all major airports and towns, most of which will allow you to pick up at one location and drop off at another location, which makes sense if you're traveling around the world.
The roads in Belgium are well maintained and easy to navigate because they are well signposted. Remember, weather conditions can change rapidly during the winter months. Be sure to heed all signals in slippery conditions, and drive carefully.
Car Hire
International drivers would need to display their passport or identification card, their driving license and a credit card for parking. Many rental companies expect drivers to be 23 or older and have been driving for at least a year. Some hire agencies allow you to visit every other Western European country without worries about insurance but carefully check the conditions.
Renting tips:
Use an online broker for price analysis.
Check if there is an extra charge per kilometre.
Add in insurance premiums and excess liability when comparing the rates.
Weekly rentals are usually much better than one- or two-day rates.
Protect against high surcharges when leasing from airports or stations.
Quoting memberships of frequent flyer airlines will accumulate points.
A free 'upgrade' is not always an advantage, as larger vehicles are often less fuel-efficient.
We use and recommend Rentalcars for researching and booking car hire all around the world.
Taxi & Public Transport
The Belgian cities and towns have excellent opportunities for public transport. Although Brussels has the country's only metro network, you can also ride by tram in Brussels, Antwerp, Ghent and Charleroi. Community buses run everywhere, too.
Most towns have transport passes to help keep the budget intact. Brussels, for example, has a STIB-MIVB pass which will give you unlimited 24-hour rides (including from and to the airport) for only €7.50 ($8.50). There are multi-day options, too.
Taxis are usually very pricey and they're not recommended when you see how you can get around on foot or by public transport. Fares start at €3 but in some areas (like Ghent) they can start at as high as €8. Every kilometer starts at EUR 1.80.
Boat
Along small stretches of the river, Antwerp, Namur and Liege have short-hop passenger services. Many boat journeys, such as the Bruges – Damme run, seem to be taken as more of a tour than a transport.
Train
Europe 's excellent train network means that it is the fastest and most cost-effective way to travel around Belgium, and indeed to / from other European countries. All the major cities are interconnected and you will find that most regional areas are well connected to at least one or two of those major cities.
On the trains there are two classes, 1st and 2nd class, with the only real difference being slightly more space for the legs and room to move around in 1st class.
Travel around the country by train isn't that expensive as the country is relatively small. Most intercity train tickets cost around €15 EUR for a second class fare. Brussels to Bruges via train costs €9-14 EUR. Brussels to Antwerp via train costs €6-9 EUR. You can track schedules and fares on the SNCB website.
A Eurail Pass, which allows travelers to explore Europe by providing a set number of stops in a specific time period, might also be a good option if you're doing some country hopping.
Kids under 12 travel for free when accompanied by an adult. Families travelling with three kids or more pay half price for over-12s (including adults) too.
Other than guide dogs or small pets in a basket or cage (30cm x 30cm x 55cm, or smaller), owners with an accompanying animal must pay €3 for a huisdierbiljet/billet animal domestique ticket.
Bikes cost €5 on top of a single ticket fee (folding bikes are free). If you pay €8 you can take one on any number of train trips during one day.
Various tickets, notably InterRail for Europeans and Eurail for non-Europeans have options including Benelux (Belgium, Luxembourg and the Netherlands) but you would also have to pay for high-speed service supplements and booking costs. The Go Pass and Rail Pass options are generally a much better deal just for visiting Belgium, while Go Unlimited is an absolute bargain for the under-26s during school holidays.
The Key Card allows 10 short rides (typically 15km maximum) for €23 to be used within six months. Fill in the date, starting station and end station for each ride before boarding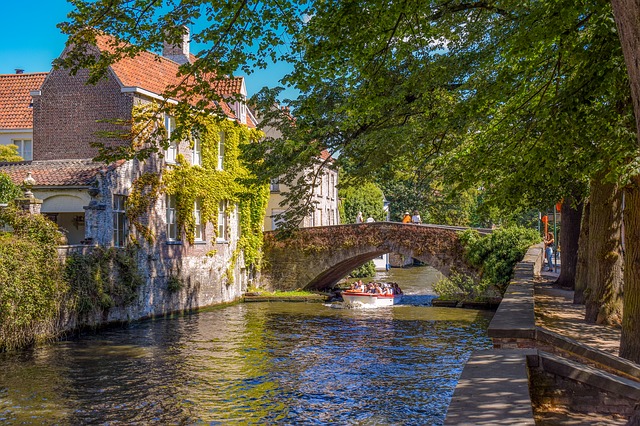 Hotel Metropole, conveniently located in the heart of the Belgian city of Brussels, is famous for its warm welcome. Guests at this luxury hotel will enjoy everything there is to do. Discover Brussels history and enjoy high quality and comfortable hospitality near Grand Place.
This is the kind of place that you want to go back to, the kind of place that makes you feel nostalgic about it as soon as you leave. Located in the center of Brussels, the hotel has a rich history; the site used to be a 15th-century Dominican abbey and later the home and workspace of the famous neo-classicist painter Jacques-Louis David.
Explore the medieval architectural style of The Dominican which is straightforward in its construction and multifaceted in its carefully selected antiques and artifacts of design. At The Dominican everything is inspired by beauty and comfort, juxtaposing historical elegance and modern design in a unique way. Our collection in-house represents our ideals centered on the art.
As a pearl on the Belgian coast, the hotel Acropolis in Middelkerke offers warm hospitality to its guests in the stately main building with Greek columns. The luxurious coastal hotel is a stone's throw from Ostend and De Panne.
Even a journey to historic Bruges can be made via the E40 in 30 minutes. The site also houses the Middelkerke Grand Casino, and has a spacious, easily accessible and free parking lot.
It feels like returning home as soon as you reach this grand house, where classic architecture is rooted in an elegant Louis XIV interior.
Whether you're traveling around the world or on a city trip, on business or for pleasure, you can enjoy the peace and tranquility or, if you prefer, the hustle and bustle of the historic center of Ghent, just a stone's throw away.
The first NH hotel in the city is the NH Collection Antwerp Center. The hotel is conveniently located for leisure and business travelers near Antwerp Central Station, and offers good transport links.
The 8 floor hotel has 186 brand-new rooms. Overlooking Antwerp Zoo and Antwerp Central Station, the top floor rooms provide excellent views.
At the hotel bar, guests will enjoy the small bites or continue the day with a buffet breakfast.
Live like royalty at ones One Brussels Motel. You are eagerly awaited by elegant velvet armchairs and of course royal service is a given. The hotel's design is inspired by the famous brussels lace. It adorns the One Lounge in numerous varieties: from prints on our exquisite Italian leather furniture from Baxter to an comprehensive light decoration.
Discover this unique Asian-inspired facilities which were awarded Best Interior Design in 2016. Experience the calming Feng Shui quarters, authentic Chinese restaurant, Tang Dynasty and one-of-a-kind Le Cinq restaurant. The wellness area, which includes a swimming pool, sauna and a large fitness space, will allow you to relax quickly.
Best Restaurants In Belgium
Special tastes emerge in the kitchen at Le Rabassier. Flavors unfold their character with grace through exceptional dishes, and offer the palate an incredible journey through your senses.
Discover their specialty, the truffle, which in the expert hands of the taste craftsmen discols the most surprising fragrances.
The Lobster House is a special location in the middle of Brussels! Welcome to this typical Brussels restaurant where Belgian gastronomy is highlighted with traditional Belgian dishes par excellence. Fish lovers and crustaceans come and discover their specialties such as paella or livestock lobster!
The Jane opened its doors in 2014 for the first time, and since then is offering a unique combination of top-notch gastronomy made accessible to a wide audience – whether young or old, foodies or guests experiencing gastronomy for the first time.
The restaurant is located inside the Military Hospital's former chapel. After years of vacancy, the chapel as well as the surrounding site were fully renovated. Piet Boon took care of the design of the restaurant and he made sure The Jane became a real gem together with various artists and craftspeople.
Bring an exciting all-day breakfast concept with beautiful toast dishes crafted from scratch with the freshest ingredients, great quality barista coffees and freshly made cold pressed juices.
Every dish you taste at Hof van Cleve is a masterpiece of sturdy teamwork, based on values such as authenticity, respect and solid effort. Every day, they set anew the challenge to surpass the successes of yesterday, be motivated and take a close look at the world around them.
How to Stay Safe in Belgium
Belgium is an incredibly safe place to travel. Due to a few high-profile terrorist attacks in Europe, and ongoing media coverage, we often get asked if it's safe to travel to Europe. Europe is no more dangerous (probably even less so) than any other place in the world.
Belgium is very safe for backpacking and solo traveling but there are scams and petty crime you should watch out for. Guard your stuff in crowded places and watch out for people offering you stuff.
The most important piece of advice we can offer is to purchase good travel insurance. Travel insurance will protect you against illness, injury, theft, and cancellations. It's comprehensive protection in case anything goes wrong.
Our articles may contain affiliate links. We may get paid a small commission when you use our links with no additional cost of your part! See our Privacy Policy page for more details.