Canada is one of those countries that is continuously found on the "Top 10 Destination" lists year after year. This country is filled with unusually friendly people, distinct cities, and an assorted landscape that includes tundras, rainforest, deserts, national parks, and huge mountain ranges. Canada is home to 16 UNESCO World Heritage Sites and is known as the world's second-biggest country with an endless variety of landscapes, making nature is the number one reason why many visitors come.
It also has the longest ski season in the world, accompanied by polar bears and the Northern Lights. This country has icy tundras and rocky beaches on one end, with rainforests and cities on the other. Whether it's snowboarding Whistler's mountains, surfing Nova Scotia's swells, wreck diving in the turquoise waters of the Bruce Peninsula, or kayaking the white-frothed South Nahanni River in the Northwest Territories, this country has adventures for any type of travelers.
Canada is a country that is often skipped over on many world trips, and it doesn't help that it's so vast. But, it only makes for a wonderful road trip. Of course, you can spend a few months traveling around Canada from end to end, but for many, a quick drip will do. In this Canada travel guide, we will help you plan a trip to the Great White North, not missing any of the top attractions.
Language
The two main languages spoken in Canada are English and French. Over 80% of Canadians speak English.
Currency
The Canadian currency is the Canadian Dollar, but in some places, the United States Dollar is commonly used.
Climate and Recommended Time to Visit
Canada is a huge country, making the weather vary depending on the region you are visiting. This country does have very defined seasons, with winters being harsh and long in some places.
Fortunately, the winter in the Canadian Rockies is epic, inviting people from all over the world to flock to British Columbia and Alberta in order to hit the slopes around Whistler, Banff, and Revelstoke. If you chose to come to these places during this time, then prepare for cold temperatures, sometimes getting as cold as -40°F.
Summers in Canada are a beautiful thing, making it the busiest time of year. June to the end of September is known as the main tourist season thanks to the lovely temperatures. During this time you will see increased prices and large crowds. Additionally, there are music festivals galore and celebration of winter's end in many cities.
The seasons in between summer and winter is also a fantastic time to visit Canada, although from March to June it can be quite wet. Fall, which is from September to December, is highly recommended as well because temperatures are still warm and the autumn leaves are really something special.
Top Attractions and Must-See Sights
Calgary
Calgary offers a variety of free and low-cost activities for the budget traveler, whether that be having a picnic in one of its many parks, rollerblading, dining in Kensington, or heading up to the top of the surrounding peaks, there's plenty to do. Additionally, Calgary provides great hiking trails, kayaking, skiing, water rafting, and camping options. You can also rent a bike and wander the city from its many bike paths.
In the month of July, thousands of people head to Calgary for the "Calgary Stampede," which is a multi-day rodeo, drinking event, and carnival, where everyone pretends to be a cowboy for a few days.
Vancouver
Vancouver is one of the most beloved cities in the world because it's a thriving metropolitan city, only ten minutes away from the mountains. You can enjoy open-air dining on Granville Island, spend an afternoon people-watching in Stanley Park, or head a bit outside of the city to see some of the jaw-dropping surrounding scenery.
Additionally, travelers can take a few days off from the city to explore Vancouver Island to try the delicious seafood, go for a hike, spot some whales, shop, or lounge on the beach. This is a place to just sit and relax, and since it is so close to Vancouver, it's a favorite getaway with the locals during the summer.
Toronto
Toronto is often considered one of the most multicultural cities in the world, due to over half of the city's population being foreign-born. Make sure to hit the many museums and enjoy delicious Asian food in this hip, and artsy city!
The Galleries of Toronto
Toronto has some of the best exhibits in the country, so it's recommended to take a day or two to admire the art of this city. The Royal Ontario Museum (ROM) and the Art Gallery of Ontario are the two most famous art museums, but there are countless smaller, specialty galleries too. These galleries include the Textiles Museum of Canada and the Museum of Contemporary Art, with discounts given on Wednesdays.
Ottawa
Ottawa is a very comfortable city to explore on foot and is home to museums, art galleries, and plenty of shops. This charming city is absolutely worth a visit. While here you can take a tour of Parliament Hill and all its historic buildings where the Canadian government operates, or even cross the Ottawa River to visit Quebec for a few hours.
Nova Scotia
The locals claim that Nova Scotia is home to the friendliest and sweetest people in all of Canada, and hey, they might be right. People in this province are overly nice, combined with over 100 beaches, striking lighthouses, prime sailing, mouth-watering seafood, and a fabulous coastline, making Nova Scotia an amazing place to visit while traveling Canada.
Kelowna
Go where the Canadians spend their vacation, and relax in the warm summer weather, or explore the glacial valley in the winter. Kelowna has some of the best weather in the entire country. Additionally, there's a marina and few golf courses for travelers to enjoy. Also, the Okanagan Valley is home to Canada's most high-grade vineyards and wineries.
Churchill, Manitoba
This might be a small town in the middle of nowhere, but it also happens to be the Polar Bear Capital of the World and the Beluga Whale Capital of the World, making it one of the best places to view the Northern Lights. You can ride across this town in a buggy or a special bus lifted on giant wheels, which can keep you out of reach from polar bears.
This is known as one of the most highly visited attractions on the entire continent, but you can never imagine how significant it is until you see it up close. While visiting here, you can hop on a boat tour and head out into the waterfalls, but be prepared to get soaked!
The Yukon
The Yukon is the perfect place to get your nature fix and the chances of seeing a bear, elk, or deer are astonishingly high. You can go hiking in Tombstone Territorial Park, soak in mineral hot springs at the Takhini Hot Springs, or even swing by the Sign Post Forest with its unparalleled collection of over 77,000 signposts. Unfortunately, hardly anyone ever visits the Yukon as visitors tend to stick to the major cities in the south of the country, but you should definitely consider visiting here if you wish to find yourself and nature in perfect harmony.
Quebec City
There is more to Quebec than Montreal. Quebec City's Old Town can offer cobblestone walkways, well-preserved 17th-century architecture, café culture, and the only North American fortress that still exists. You can sample the local ice ciders at Marché Jean-Talon, head out for drinks on Grande Allée, and ride the funicular from the Old Town in order to view the streets below the lovely Château Frontenac.
Jasper and the Columbia Icefield
The Icefields Parkway connects Banff and Jasper, allowing you to stop along the way and visit the Columbia Icefield. This is an enormous icefield that feeds into eight glaciers where you can opt for a hiking tour and even drink pure water straight from the glacier.
The Atlantic Provinces
Newfoundland, Prince Edward Island, Nova Scotia, and New Brunswick are some great places to explore, especially during the summer months. If you wish to spend your days hiking, kayaking, relaxing by the ocean, or even whale watching then this is the place to do so. Tourists can road trip to the Cabot Trail and spend a few days camping in the Highlands National Park, before heading to Gros Morne National Park in Newfoundland to take on the famed Long Range Traverse backcountry hike.
Montreal
This beautiful city in Quebec offers those who flock here an inside look at the French side of this country. With European-style streets, underground malls, countless jazz clubs, and unique cuisine make this the hippest and most romantic city in the country.
Banff
Banff is one of the most well-known and beautiful national parks in Canada, and maybe even in the world. It possesses breathtaking mountain scenery, epic hiking trails, and picturesque camping grounds and lodges making it the perfect getaway if you're craving a Swiss-style skiing vacation and national park outing. Whether you're looking to reconnect with nature, add to your photography game or canoe down the pristine Lake Louise, Banff is an absolute dream for many.
While you're here, check out the hot springs found in Banff National Park. The water at these springs holds soothing minerals that are kept around 37 to 40 degrees Celsius all year-round. These hot springs are open Sunday to Thursday from 10 AM to 10 PM and open later on Friday to Saturday.
Lake Louise, inside Banff National Park
During the summer months, you will want to take advantage of the unbelievable lakes inside Banff National Park. Lake Louise is one of the most popular options here and home to a ton of summer activities including canoe rentals, horseback riding along the water's edge, hiking the various trails, or tackling the lake's bubbling rapids.
Vermilion Lake
If you are looking to escape the hustle and bustle of Banff, you can head up to Vermilion Lake, which is one of the best spots to watch the sunrise and view some of the park's diverse wildlife. You can also explore the Fenland Trail, which is a leisurely 1.2-mile loop that wraps around the banks of the Forty Mile Creek.
Air
Air Canada is the country's general carrier that operates to almost 100 international destinations. All other major airlines and some other budget airlines from the US, Asia, UK, and Europe, and Australia fly into Canada's main cities. From there, travelers can find connections to more regional areas. Prices are often very high, making flights from Toronto to Vancouver starting around $200 CAD, while other flights like Ottawa to Calgary costs around $270 CAD.
Flying is helpful if you want to see specific cities and have a limited amount of time to do so. For shorter routes like Montreal to Ottawa, you will save a lot of money by simply taking the bus or train.
Train
There is a train service that runs from coast to coast, but it's safe to say that it's not cheap. With this train, you can travel from Halifax to Ottawa, and takes 14 hours. Additionally, you can also purchase a Canrailpass, with 7 one-way tickets for $822 CAD or an unlimited pass costing $1,543 CAD – best to check the Canrailpass website for updated prices.
The Canadian train service runs straight across the country from Toronto to Vancouver and, on this four-day-long journey, passengers are rewarded with some spectacular scenery. This line, which was formerly known as The Skeena, runs from Prince Rupert to Jasper after making an overnight stop in Prince George. As many know, the scenery along this route is jaw-dropping.
The famous, but pricey, Rocky Mountaineer trains run between Vancouver, Banff, Lake Louise, and Jasper during the warmer summer months. For a few scenic hours, and a cheaper price, you can take a trip on The Polar Bear Express from Cochrane to Moosonee in Ontario.
In the east where the biggest clump of cities is located, you will find intercity trains that run between Quebec City, Montreal, Toronto, Windsor, and Ottawa. Here, there are sometimes overnight services between Montreal and Halifax.
Bus
With Greyhound moving out of Western Canada, there is no longer a single country-wide bus system, and instead, regional operators. Megabus, which offers travelers the cheapest options when it comes to traveling between cities, runs in Ontario and Quebec if reserved in advance.
Car
Because Canada is so vast, it makes it a great country for slow travel through a road trip. Remember, when driving through some of the more remote areas, to carry plenty of supplies when you are setting out such as water, food, and extra gas.
If you are driving between provinces or staying a while in the country, some rent a car for $35 to 80 CAD per day. Doing this is one of the best and most convenient ways to get around the country, especially if you are interested in getting out of the cities and into Canada's wilderness.
Road quality in Canada is generally good, however, roads in the more remote regions may be unpaved and rocky. Snow and ice may cover the road in some areas during the winter, so make sure that you drive to the conditions and have quality tires or chains properly fitted before heading out.
Hitchhiking in Canada is common, safe, and legal. If you chose to travel this way, be prepared for long periods of no pick-ups, especially if traveling through more rural areas. Be sure to pack plenty of water and a light meal or two like sandwiches and fruit. Hitchwiki.org is an excellent resource for those that wish to do so.
Taxi & Ridesharing
Taxis are usually metered but they are not cheap. Prices can start around $3.50 CAD, with an additional $1.75 CAD per kilometer. For those that don't want to pay these prices, Uber is available in a handful of Canadian cities such as Toronto, Montreal, Calgary, Edmonton, and Quebec City.
If you are going to travel between cities or provinces, then keep an eye out for individuals sharing their vehicles with Craigslist, Couchsurfing, or Kangaride being some popular websites.
Boat
Montreal, Vancouver, and Toronto are all home to major cruise ship ports which come and go during peak travel times. There are also a number of smaller ports on the east coast that take cruise ships from time to time also, it simply depends on the starting destination.
The Victorian Clipper, which is a ship that runs from Seattle to Vancouver Island is a great option. Additionally, the BlackBall Ferry runs from Port Angeles in Washington to Victoria as well. If you wish to start from Alaska, there are ferries that run south to Prince Rupert. On the east coast, travelers can take a ferry from Portland, Maine, and Yarmouth to Nova Scotia.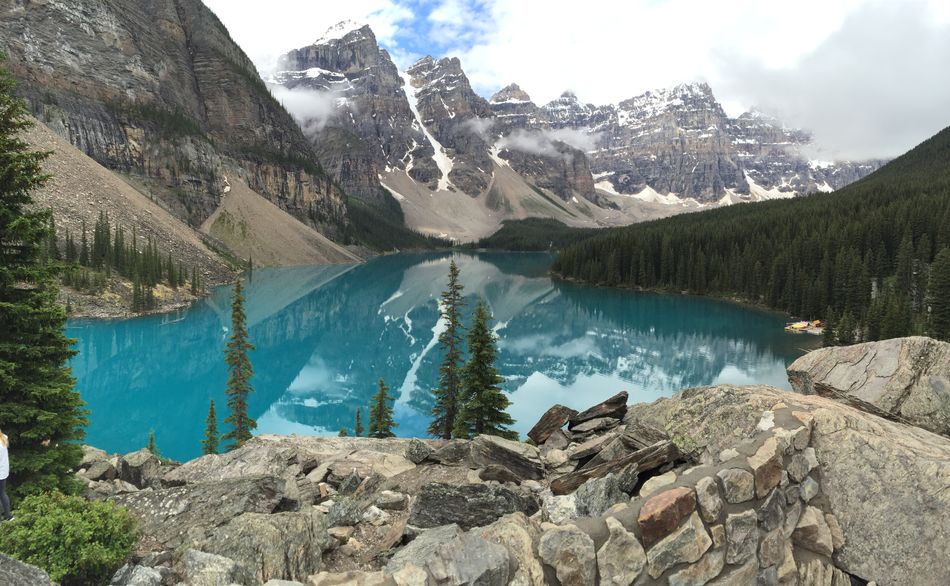 In Prince Edward County, located on the shore of Lake Ontario, lies the Drake Devonshire hotel. This hotel is similar to a hip summer camp, but for adults. In place of arts, crafts, and archery lessons, there are craft cocktails, lakeside massages, and pilates provided for all to enjoy during their stay.
This funky, well-styled hotel is warm and welcoming, with lakefront dining and charming excursions.
On this distant corner of the earth, guests will be in awe of the dramatic surrounding elements that this hotel provides. The vast North Atlantic and the rocky shores of Fogo Island are where this hotel is perched upon.
Inside, what appears to be a stack of off-white shipping containers, are rooms that are open and airy, with floor-to-ceiling views of the natural surroundings. Amidst all the luxury offered here, this hotel dedicates itself to investing back into the Fogo Island community, which is super rare with most large enterprises.
At first glance, the experience guests get at Glacier View Lodge is all in the name. But, there's much more than a simple stay at this luxury lodge inside Jasper National Park. The vibe here is chalet-chic, with a lounge that feels like a sophisticated ski lodge, topped with plenty of natural light, and killer views of the lush surroundings.
The all-inclusive treks that guests can opt for, will carry you through the icy wonderland of the park with only the best guides and none of the hassle. A real "Canadian" dining experience will also be offered, including a hearty breakfast and three-course dinners that overlook the Athabasca Glacier.
The Clayoquot Wilderness Resort is open from May to September. Here, there is an exotic paradox of indulgent luxury and remote, untamed wilderness. This hotel is located within the Pacific Rim National Park and offers a unique 21st-century-safari-style accommodation with great white canvas suite tents, dining options, lounges, and spa tents.
This hotel found in downtown Vancouver combines the best of the Pacific Rim along with lovely décor and culinary options. It is conveniently located along the shore in a vibrant and new waterfront area.
Designed with five-star standards and amenities in mind, this 377-room hotel features spacious guest rooms, naturally inspired materials, comfortable furnishings, and state-of-the-art appliances. If you get a room on a higher floor, you will be able to enjoy breathtaking panoramic views of Coal Harbour, Stanley Park, and the North Shore Mountains. Additionally, this hotel's outdoor rooftop pool, fit with private cabanas, brings a little of the South Beach ambiance to the heart of Vancouver.
The Wedgewood Hotel & Spa, which is a member of the prestigious Relais & Chateaux, is located in Downtown Vancouver. This boutique hotel provides beautifully-furnished rooms, each with a private balcony where guests can find privacy amidst this vibrant, cosmopolitan city.
This Vancouver boutique hotel has 83 uniquely staged rooms and suites, a tranquil day Spa, luxury event spaces for private parties, and an award-winning Restaurant & Lounge.
The Ritz-Carlton in Montreal has set the standard for luxury in Canada, with more than 100 years and $200 million later, this hotel offers a unique blend of modern touches sprinkled with historic elements.
As a European-inspired retreat, this hotel features French cuisine prepared from local products at Maison Boulud and offers Afternoon Tea served in the beautiful Palm Court for all quests. This hotel additionally has a spa with advanced treatments and an indoor saltwater pool that offers a skyline view.
Best Restaurants In Canada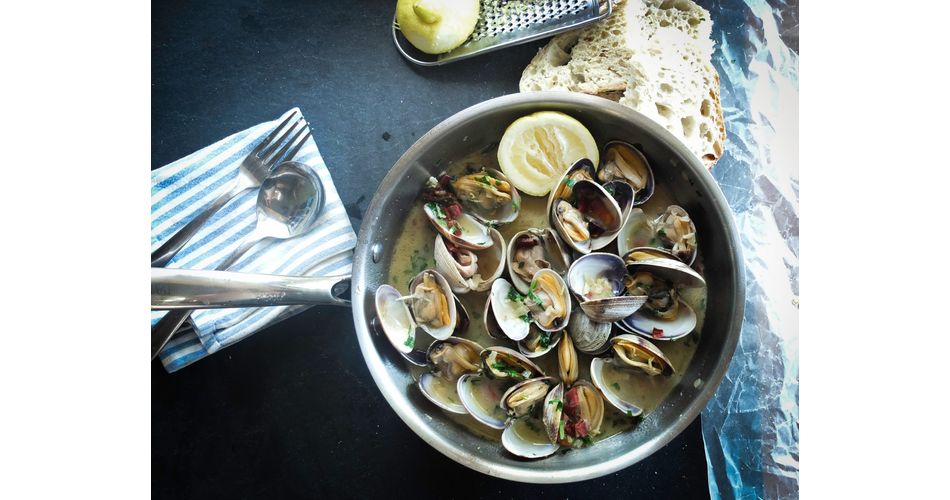 Stop in a great cocktail or order some Champagne to let the pyrotechnics begin. Coming up on its fourth year, Alo has never been more popular or polished than ever.
Chef and owner, Patrick Kriss's, has an incredible kitchen team cooking with the same attention-grabbing finesse with which it started.
This humble, 30-seat, culinary gem, that Allison Cunningham, Fred Morin, and David McMillan opened in 2005, has gained much popularity and success over the years. After doubling in size, adding a proper bar and patio, this palace has become one of the best places to enjoy a meal.
Here, the kitchen is averse to l'art Culinaire's pretension and fuss, with a bag of tricks applied to every meal, this place is one to check out.
Chef and owner Normand Laprise has remained true to his goal for more then 26 years now, which is to cook in accordance with the seasons, all while showcasing the best wild and grown local items.
His menu options are often whimsical and always colorful, with techniques grounded in the best French and Asian traditions. In winter, you can enjoy the lively flavors of princess scallops farmed off the Magdalen Islands and served raw but lightly cured with calamansi vinegar. In early summer, he might instead pair this dish with strawberry and basil.
Each passing season the menus here become more focused and evocative of the region. The kitchen relies heavily on the countless local farmers and foragers while making brilliant use of its own carefully tended gardens.
The menu here will change several times a year, but it's the chef's truffle soup that is almost always available. This soup is dense with puréed mushrooms and truffle oil topped with truffle foam.
Le Mousso underwent big changes in 2018, spawning a new restaurant for the food-loving traveler. A typical and tasty meal here will begin with a wildly fluffy bundle of beet-flavored candy floss concealing a chilled cube of foie gras mousse. Typically, the presentation is impeccable, in the manner of the New Nordic cuisine that inspired it.
Some notable options include B.C. sturgeon caviar, sweet onion, fermented cream, and roasted bone marrow consommé, and for-smoked scallops with wild plum butter, and a dessert made with Greek-style yogurt from Quebec with cherries and marinated flowers, accompanied by mini kefir pancakes with rose-flavored crème fraîche.
How to Stay Safe in Canada
Canada is one of the most welcoming destinations in the world for women travelers and solo travelers alike. Liberal attitudes and safe surrounding means that you will have no problems in main cities or along tourist routes. Yet one of Canada's most serious issues is the high number of missing and murdered people.
When walking alone, be aware of who and what is going on around you and avoid walking with headphones, because they might distract you from your surroundings. Some areas are considered safer than others, so don't be afraid to ask for advice in terms of the best routes to take when going out. Of course, avoid isolated areas, such as parks or alleys, and if you do have to walk alone, walk with confidence, and make sure you plan your route to and from your destination.
While violent crime against tourists is rare, petty and property crime will be common in the countrys bigger and more tourist-populated cities. Remember to apply all your common sense rules and you'll find Canada to be a walk in the park. Violent crime in Canada is low and close to non-existent, however, while the threat to your person is minimal, this country does have its fair share of sticky fingers. Car break-ins are very common in city areas.
Some of the crime hotspots in Canada are located in the west and along the US border, with Halifax in Nova Scotia in the top 10 crime rankings in the world.
Our articles may contain affiliate links. We may get paid a small commission when you use our links with no additional cost of your part! See our Privacy Policy page for more details.