When most travelers dream of visiting Cuba, they picture crumbling Spanish colonial architecture, lively street-side musicians, unique local foods, and miles of superb coastline. Luckily, that is exactly what you will find when you do chose to visit this picturesque country. In a way, Cuba is stuck in a time warp, still reeling from an economic embargo, making travel here unexpected and spontaneous.
Even with the modern world's intervention, Cuba's colonial cities haven't changed much since explorers and pirates stalked the Caribbean, leaving its atmosphere and architecture practically untouched. In Havana, Trinidad, Remedios, and Camagüey, theatrical plazas and cobbled streets tell tiring tales of the riches and intrigue this country has experienced. On the other hand, despite pockets of preservation, many buildings still lie ruined, waiting for a renovation.
Cuba is one of the most intriguing places in the Caribbean and there has never been a better time to plan your trip. Cuba welcomes millions of travelers from Europe, Latin America and the United States each year, and even though most of these tourists opt for luxury resorts and hotels, it's entirely possible to travel the country on a much lower budget.
With that being said, this Cuba travel guide will help you organize your thoughts as best you can, while providing you with the best places to visit while in Cuba, where to stay, and where to taste all that this country has to offer.
Language
Spanish is the national language spoken in Cuba.
Currency
The main currency that Cuba operates under is the Cuban Convertible Peso (CUC) and the Cuban Peso (CUP). The CUC is more commonly known as the "tourist currency and pegged to USD conversions, whereas all the locals use the CUP as their local currency.
Climate and Recommended Time to Visit
When asking around, wondering when the best time to visit Cuba would be, the answer is simple. No matter what time of year you chose to make your trip, the average temperatures are incredibly pleasant, ranging from the low 70s to the high 80s.
In terms of the absolute best time to visit, then its arguably from the months of December to April. In July and August, as the climate gets increasingly more mild with sunny skies 100% of the time, prices are highest and crowds are thickest. These months are considered the summer months in Cuba, and additionally around this time, Cuban's take holidays and travel around the country.
The wet season, which runs from June to October, gives Cuba the heaviest rainfalls and hottest temperatures. This is considered a less desirable time to visit, especially with the increased threat of hurricanes that this season brings.
In terms of location, Eastern Cuba tends to be far more humid and hot during wet season. Most of the time, the temperatures in this part of the country creep above the national averages. If you are traveling to visit the mountains around this time as well, it tends to get a bit chillier, and temperatures can drop as low as 50 degrees.
If you are traveling to Cuba to experience their popular festivals, then July and August are the best times to be in Havana and Santiago. Another well known festival called the Latin American International Film Festival, which also takes place in the capital, happens during the month of November. Havana and Santiago are the cities that are always buzzing, offering good value for your money at all times throughout the year.
Top Attractions and Must-See Sights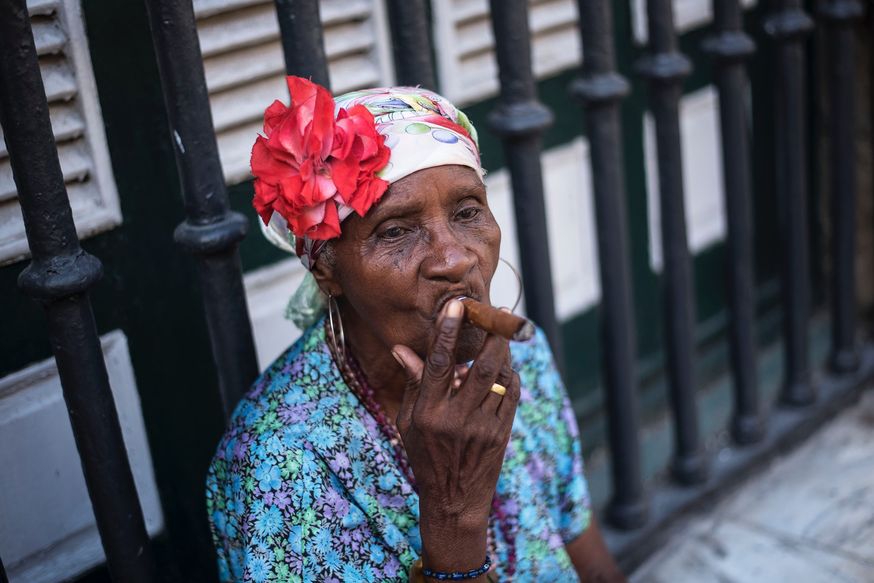 Viñales Valley
To the west of Havana, the nature-tourism centers of Cuba, known as Artemisa and Pinar del Río are popular destinations for many different kinds of traveler. Most people who come here only stay for the day, but these cities also offer tourists with places to enjoy longer stays. The most accessible resorts here are Las Terrazas and Soroa, which are focused around the subtropical, Sierra del Rosario mountain range. This peculiarly shaped mountain range draws attention to the hills of the prehistoric Viñales Valley. Within this valley the tiny Viñales village is a pleasant hangout that is most commonly visited by friendly travelers. If you look beyond this stunning scene, you can see a questionable rod of land pointing out towards Mexico, where there are secluded  scuba diving trips offered.
Santiago
The city of Santiago, which is located on the island's southeast coast, could make a holiday in itself. Offering tourists a sparkling coastline complete with golden-sand beaches and the lush emerald mountains of the Sierra Maestra, Santiago is the country's most vibrant and energetic city after Havana. As many have heard of, Santiago is host to Cuba's most exuberant carnival which takes place every July. This well known festival is a testament to the city's musical heritage, allowing travelers to truly fall in love with the spirited culture. For those that like to walk on the wild side, the Sierra Maestra mountains, which snake west of the city, along the south coast into Granma province, offers trekkers with various paths, trails and  landmarks for their viewing pleasure.
Trinidad Old Town
Traveling east of Matanzas province and near to the island-long Carretera Central, public transport links become weaker, leaving the picturesque yet worn-out towns take over from brochure-friendly attractions. There is a concentration of activity around the historically beloved Trinidad, which is a small colonial city overflowing with symbols of Cuba's past, that attracts many tour groups and backpackers in equal numbers. If you're intending to spend more than a few days in the island's center, Trinidad is by far the best base. Short taxi rides can be taken to explore the Península de Ancón, and the Topes de Collantes hiking hot spot in the Sierra del Escambray.
Santa Clara
Located a bit farther away from Trinidad, there are a few larger, and more notable cities: lively Santa Clara is the first one worth knowing. Santa Clara has thick Che Guevara connections, while located next to the sparkling waters of a sweeping bay, sprinkled with colorful architecture, and even a splendid nineteenth-century theatre. If you look further east, the historic Sancti Spíritus and modest Ciego de Ávila will appeal to anyone looking to escape the tourist limelight without having the additional task of finding a comfortable place to stay. The luxurious and developing resorts of Cayo Coco and Cayo Guillermo, found off the coast of the Ciego de Ávila province, give travelers ample spreads of pristine sandy beaches and serene countrysides, filled with natural lakes and low hills. Nearby to this spot the small town of Morón still is the most popular base for independent travelers in this part of the country.
Camagüey province
Continuing eastwards, back near the Camagüey province, the romantic and crumbling Camagüey, the most populous city in the central part of the island, is a tourists fantasy. Fully warranting its UNESCO Heritage Site award, numerous buildings and a half-decent nightlife give travelers all they could imagine. In the north of this province, the remote resort of Santa Lucía is a much-promoted, well-equipped option for sun-seekers. Here, you can find long empty beaches and rustic facilities. Another 200km east along the Carretera Central, the friendly city of Holguín is home to the largest concentration of pre-Columbian sites in the country. On the northern coast of Holguín province, Guardalavaca, which is one of the country's liveliest and most attractive resorts, is situated comfortably along a sizable and shady beach, teeming with abundant opportunities for watersports.
Isla de la Juventud
Isla de la Juventud is a three-hour ferry ride, or a forty-minute trip, from the mainland off the southern coast of Cuba's Artemisa province. Sure, this sounds a bit hard to get to, but its remoteness is all part of its appeal. Along with the emptiness it offers, this island feels even more time-warped than the rest of the country. Easily explored over a weekend, the island promises leisurely walks, some of the best diving in the country, and a personable, small scale capital town named Nueva Gerona.
El Floridita
Following in Hemingway's footsteps with a pub crawl to his favorite retreats, having a daiquiri (or three) at El Floridita and then finishing off with a mojito at La Bodeguita del Medio, this place is one you won't forget.
Museo de la Revolución
For the history bluff in you, paying a visit to the Museo de la Revolución will give all those a historical context of modern Cuba. The best part of this place is that outside the walls, the Granma, a cabin cruiser built for 12 people, makes itself known. This cruiser merits its importance because in 1956, 80 exiled rebels, both Castros and Ché among them, came close to sinking the overcrowded yacht as they made their return back to Cuba.
Havana
No visit to Cuba would be complete without a visit to the captivating capital, Havana. An unusual and personable metropolis defined by a small-town atmosphere, takes travelers back in time to its  colonial core. Havana is crammed with architectural glories, bound with Moorish traces that date as far back as the sixteenth century. Just by leaving your hotel, there are elegant streets unspoiled by tourist traps, chain stores, common restaurants and instagrammable landmarks.
Treasure Island
If you are someone who enjoys scuba diving and snorkeling, then the 30 dive sites located at Varadero alone, while the best excursion to take. Now, there are more reefs around Isla de la Juventud, which is where Treasure Island got its inspiration from. This island offers small crowds, lavish marine life, and the chance to wreck dive. Most notable and one of the world's biggest reefs is offshore at Cayo Coco, and the underwater world you can experience at María la Gorda is spectacular.
Baracoa
A visit to this "lost-in-time" corner of Cuba is an absolutely must for history and nature buffs. Getting to the quaint seaside town was made possible in the 1960s, upon the construction of La Farola. To this day, this road is also known as one of Cuba's most scenic roads.
Cayo Largo
This small island off the southern coast was developed solely for tourism and struts Cuba's most pristine beaches. Accessible only by plane, there is an exclusive atmosphere when visiting the pure white sands and shimmering cyan seas of Cayo Largo.
Capitolio Nacional
Within the capital city of Havana, travelers can take a tour of the Capitolio, which was built by a dictator to mimic Washington DC's Capitol. Many say that the detailing on Havana's version is finer and a bit taller. Today it is home to the Cuban Academy of Sciences.
Air
The national airline of Cuba is called  Cubana airlines (www.cubana.cu) and promotes various direct flights to Mexico, Colombia, and the Dominican Republic. Due to the small number of carriers serving the island, flights to Cuba do not fluctuate much in price. Just as most flights are, prices are bound to be more expensive around major holidays, especially in the month of December, and during June to August, which is peak tourist season.
Major airports found in Cuba are Varadero Juan Gualberto Gomez Airport and Havana Jose Marti International Airport.
Bus
Bus travel is one of the easiest ways you can opt for when wishing to explore Cuba. This option is common in the popular areas, and travelers can use Víazul (www.viazul.com), which is the main long-distance bus company available to foreigners. These coaches are fairly punctual and reliable, complete with air-conditioned seats traveling to many different destinations. Buses schedule regular stops for lunch and dinner, and make sure to always carry two drivers. It's best to reserve ahead for the more popular routes, especially in high season.
Conectando, run by Cubanacán, is a fairly newer option set up to relieve some of Víazul's overcrowding. The pros of using this company is that busses run between city center hotels and can be booked ahead of time at Infotur and Cubanacán offices. The only downside is that the schedules aren't as reliable or extensive as Víazul.
In main cities and popular tourist areas, 'bus tours,' commonly known as hop-on/hop-off tours,  allow travelers to experience all the main sights in a given area. The services are run by a government transport agency called Transtur. Havana and Varadero both have open-topped double-decker buses, which is a perfect thing to do all year round. Smaller mini buses, offering the same type of tour, are used in Viñales, Trinidad, Cayo Coco, Guardalavaca, Cayo Santa María, and Baracoa.
Car
Renting a car in Cuba, for the most part, is easy and cheap, but once you've factored in gas, insurance, and needed hire fees, it isn't as cheap as before. In addition to this, a countrywide shortage of cars means that more often than not, rentals are unavailable. If you still wish to rent a car, prices vary with car size, season, and length of rental. Plan on paying an average of $75 per day for a medium-sized car. Some think that it's actually cheaper to hire a taxi for distances of under 150 km, instead of renting your own vehicle.
In terms of renting a car, its best to book at least a month in advance. You can browse the options on the Transtur website (www.transturcarrental.com) or book through a third party such as A Nash Travel (www.nashtravel.com) or Cuba Travel Services (www.cubatravelservices.com). When in the country, there are essentially four rental companies in Cuba which are Cubacar, Havanautos, Via, and Rex. All have countrywide offices and support in most luxury hotels, resorts and some hostels.
To rent a car, travelers will need to provide their passport, driver's license, and a refundable deposit of between $150 and $250 in the form of cash or credit card. You can choose to rent a car in one city and drop it off in another for a reasonable fee, but it's best to note that there are very few rental cars with automatic transmission.
Upon renting a car, it's best to check over the vehicle carefully with the rental agent before driving off into the sunset… as you'll be responsible for any damage or missing parts. Make sure there is a spare tire of the correct size, a jack, and a lug wrench in the truck, just in case it's needed for a quick change. Check that there are seatbelts and that all the doors lock properly as well, because safety is big in Cuba.
Just like in any other country, agents are usually accommodating, but you might end up paying more than you planned to, or be asked to wait longer than expected. It helps if you can speak the language and are very friendly, because it's more likely that any problems you face can be resolved. Make sure you have a fallback plan in place.
Boat
Cruise ships arrive in Havana and Santiago on circuits that are run through the Caribbean.
In terms of small day trips and quick in- country transportation, the most important ferry service for travelers is by catamaran, from Surgidero de Batabanó to Nueva Gerona. Most travelers opt for the quick flight to reach each island, and is most of the time used by Cuban locals.
Several other ferries will also make short hops across various harbors and bays depending on location and time of year. The most appropriate form of boat travel is the passenger ferry from Havana to Regla orCasablanca.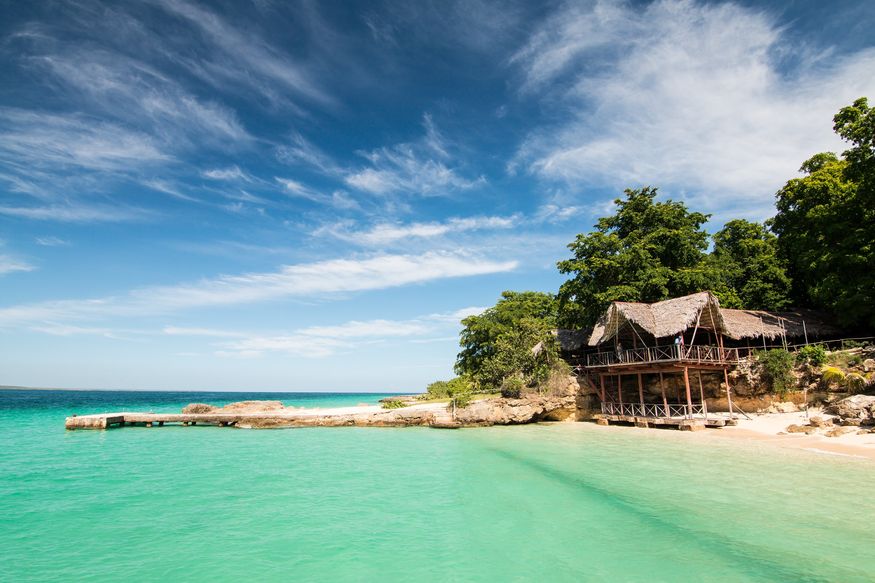 For those searching for an adult only hotel, Cayo Coco is the perfect option, offering travelers with a private beach area and an outdoor pool. In addition, the property houses a restaurant and most rooms feature cable TV, private bathroom facilities, free toiletries, and even a hairdryer. Some units also are equipped with a seating area, overlooking views of the lake or the garden.
The Hotel stands out due to its pure elegance and its ancient splendor, which since 1930, has attracted a large number of personalities such as British Prime Minister Winston Churchill, artists Frank Sinatra, Ava Gardner, Johnny Weismuller, Maria Félix, Jorge Negrete, and scientist Alexander Flemming.
Melia las Americas, located in Varadero, offers travelers a hot tub and 4 swimming pools, solely for adults. The complex also has a sauna, a fitness center, and a 24-hour reception service. Some rooms even have a private bathroom with a spa bath, while others have a hairdryer and free toiletries. There are also rooms available that provide guests  with a seating area, terrace, or balcony.
Guests can also enjoy Japanese food, international dishes, seafood, and steaks at one of the 5 restaurants on-site, as well as drink options at one of the 6 bars. The complex has facilities for water sports and car rental services. For those who wish to spend ample time at this report, table tennis and billiards are located on the grounds, as well as a large area made for golfing. 
Located in countless Caribbean destinations such as Cancun, Punta Cana, and Jamaica the Royalton Luxury Resort offers guests an all exclusive vacation experience which combines exquisite hotels and world-class amenities, for the ultimate getaway in paradise. Every aspect of your stay can be carefully selected, allowing unparalleled levels of comfort & service to be delivered for every guest that makes a reservation. 
The Blau Varadero Hotel is known as one of the best resorts in Cuba. This adults-only hotel is the perfect place to enjoy an uncommon vacation surrounded by scenery of Varadero. 13 miles of white sand, only found on the Varadero beach, counts for just one of the many activities visitors can enjoy while on vacation in Cuba. At this hotel, you can enjoy a fun and pleasant stay with other like-minded adults, along with all-inclusive services, spa & wellness centers, sea view rooms, water sports, and much more.
Select rooms and suites at the all-inclusive Blau Varadero Hotel offer spacious accommodation, which feature exceptional sea views, complimentary bathrobes & slippers, air conditioning, premium amenities, a minibar that is replenished on a daily basis, and even free massages.
After all is said and done, there are still a few challenges to traveling in Cuba. The lack of the internet can be frustrating at times, as we've all become comfortable finding our way around with help from Google Maps, so searching for directions, answers to common questions, or translator apps may be a big difficulty.
Guru Maps gives users offline maps of Cuba, so that you can find your way around using a smartphone even without the internet. Another large barrier to traveling in Cuba is the language. If you don't speak Spanish you might often find yourself struggling to communicate, as the majority of people don't speak any English.
While Cuba is a very safe place to travel, there are many scammers and security threats that tourists can experience. Especially around Havana, here are two of the most common scams in Cuba:
Being invited to a bar or club from someone off the street, and then getting stuck with a huge mysterious bar tab.
Women asking you to buy milk for their babies at inflated prices from shops that are in on the scam.
By staying cautious and using common sense when traveling around Cuba, and anywhere in the world, is the safest way to decrease threats.
Our articles may contain affiliate links. We may get paid a small commission when you use our links with no additional cost of your part! See our Privacy Policy page for more details.