Turkey has long been known as the geographical link between the East and West, filled with a rich heritage, 8,000 km of Mediterranean and Black Sea coastline, multiple mountain ranges including the snow-topped 5,000m named Ararat, and Byzantine monasteries perched on steep cliff sides.
Turkey is a country full of contrasts, with compelling mountain ranges, fruitful plains, lively bathing houses, deserted beaches, and rapidly developing cities. Additionally, Turkey has a collection of historical places and archaeological excavation sites ranging from the Turkish Aegean and the fairytale-like Cappadocia in Anatolia, to stone churches, Roman aqueducts, and Ottoman mosques and palaces.
The unlikely capital city of Ankara is located in central Anatolia, which makes it worthy of a few days' visit. Here in this capital city, travelers can witness the contrast between the city's modernity and the surviving facets of Turkish culture. Though capital status eludes it, the most popular city to visit in Turkey is Istanbul, which is very much considered the beating heart of the nation. Istanbul is an archive of cultural influences throughout the centuries, along with the luxuries of a developed city, offering much to do for all travelers.
Turkey is a popular holiday destination for travelers of all ages, beach lovers and wanderers, and even foodies to history buffs. This Turkey travel guide will provide you with all the needed information to create your perfect travel itinerary whenever you decide to visit.
Language
Turkish is the national language of this country.
Currency
Turkish lira
Climate and Recommended Time to Visit
If you are looking for the most ideal time to travel to Turkey, anytime during the Spring and Autumn months. These months range from April to May and then from September to mid-November. Visiting Istanbul and the inland regions when temperatures are pleasant and the skies are clear will allow you to get the most out of your trip.
Turkey has a typical Mediterranean climate, which is characterized by mild winters and hot summers, making beach resorts popular year-round destinations. As you travel further east in Turkey, the extremes in climate become more recognized, with intensely hot and dry summers, reaching highs of 40°C and bitterly cold winters accompanied by heavy snowfall.
Top Attractions and Must-See Sights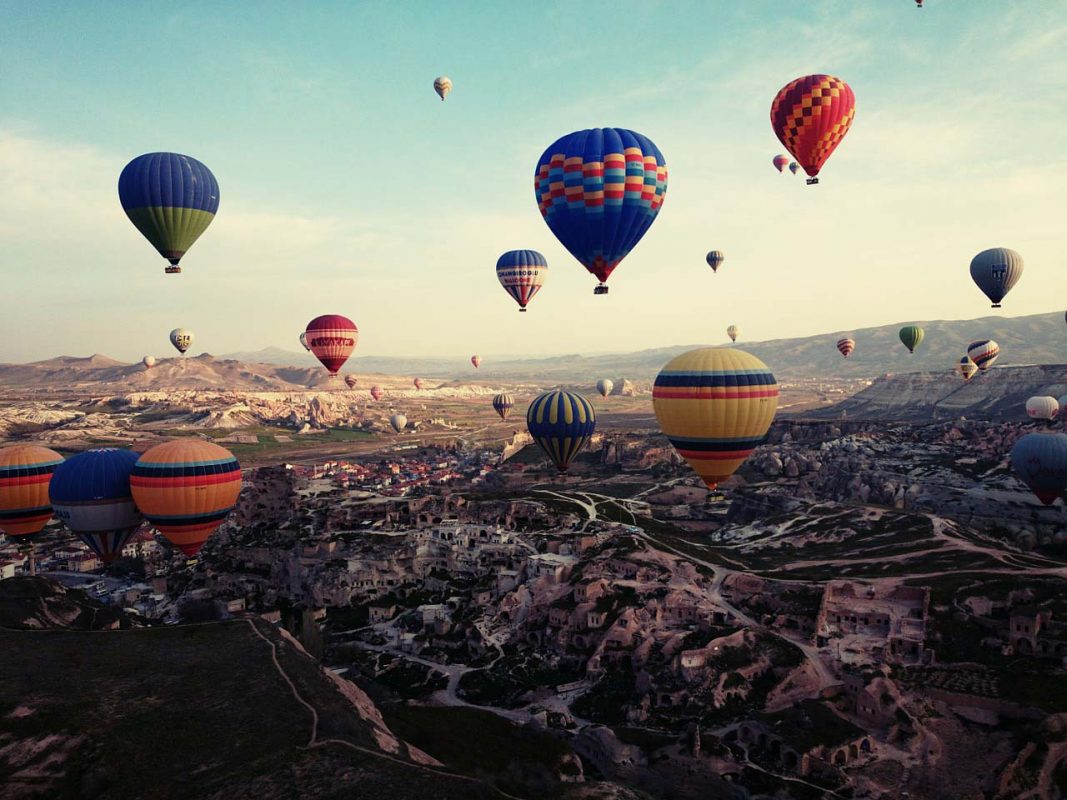 Cruising on the Bosphorus with Şehir Hatları
According to many travelers, enjoying a scenic full-day cruise of the Bosphorus is one of Istanbul's greatest attractions.
For those that aren't familiar, Şehir Hatları is Istanbul's official ferry company that offers travelers with three Bosphorus Cruise options. The short cruise takes you on a two-hour loop of the sea, whereas the full cruise or moonlight cruise, lasts for a total of six hours and will take passengers all the way to Anadolu Kavağı, the last dock before reaching the Black Sea. Kavağı is a charming seaside town where you can have a delicious seafood lunch or dinner by the water, before taking the boat back to where each cruise sets off from.
Any of these cruises can be easily booked at the ferry dock, or you can arrange for one in advance, as well as through 'Get Your Guide'. This company offers many variations of the Bosphorus cruise and some options are even bundled with onboard dinner and a show.
Chora Church
Compared to other attractions that Turkey offers visitors, Chora Church is quite a bit away from most city centers but is well worth the effort to get to. Chora Church is a small Byzantine church that was converted to a mosque before being turned into a museum and is home to what many call the most stunning mosaics in Istanbul.
Cappadocia
Upon looking at this Turkish town, Cappadocia looks as if it was plucked from a whimsical fairy tale and set down upon the Anatolian plains. This geological oddity of a town is situated in lush hills and towering boulders, creating an otherworldly bliss.
Locals have long used the region's delicate stone to seek shelter underground, thus, leaving the countryside scattered with fascinating cavern architecture. The fresco-adorned rock-cut churches of Göreme Open-Air Museum and the subterranean refugees of Derinkuyu and Kaymaklı are the most famous sights found here. Travelers can also spend a few days down in one of Cappadocia's cave hotels, which is an experience in 21st-century cave living.
Ephesus
Out of Turkey's hundreds of ancient cities and classical ruins, Ephesus is the most impressive and best-preserved historical city. Known as a Unesco-listed World Heritage Site, it's the best place in the Mediterranean to get a feel for what life was like in ancient times.
Ancient Ephesus was a great trading city and a center for the cult of Cybele, now known as Artemis, which was the Anatolian goddess of fertility. A fabulous temple was built in her honor, but when the Romans took over, Artemis became Diana, and Ephesus became the Roman provincial capital. To this day, Ephesus is the fourth largest city in the empire after Rome, Alexandria, and Antioch.
In 356 BC, the Temple of Artemis was consumed in a fire set off by a madman named Herostratus, who claimed to have done it for his 15 minutes of fame. He was trying to prove that modern society has no monopoly on a distorted sense of celebrity. Shortly following this fire, the Ephesians set to work building a grand new temple which, when finished, was recognized as one of the Seven Wonders of the Ancient World.
Aya Sofya
This noble structure, which was supported by the great Byzantine emperor Justinian, was first consecrated as a church in 537, converted to a mosque by Mehmet the Conqueror in 1453, and finally declared a museum in 1935. This now museum exceeds the rest that was built during this time, due to its innovative architectural form, vibrant history, religious importance, and extraordinary beauty.
Ayasofya Hürrem Sultan Hamamı
This meticulously reconstructed twin hammam, more commonly known as a Turkish bath, dating back to 1556, offers travelers the most luxurious traditional bathing experience in the Old City. Designed by Mimar Sinan, this bath was constructed just across the road from Aya Sofya and named in honor of his wife Hürrem Sultan, commonly known as Roxelana.
The building's three-year, US$13 million restoration project was completed in 2011 and closely monitored by heritage authorities. The end result is wonderful, still retaining Sinan's modest design but enriched with understated modern luxury. This bath contains separate entrances for males and females, filled with wooden change cubicles and exceptionally clean surroundings.
Lycian Way
Proclaimed as one of the world's top-10 long-distance walks, the Lycian Way pursues winding paths around the Teke Peninsula to the city of Antalya. This 500km route leads through pine and cedar forests, underneath mountains that rise almost 3000m, and past local villages, featuring stunning coastal views and plenty of ancient city ruins. For those who don't have the luxury of time needed to trek the entire trail, it can easily be walked in individual sections depending on the sites each traveler wants to experience.
Beyoğlu
Beyoğlu, which is the hub for eating, drinking, and entertainment, is a great spot where visitors and locals can come in search of unique restaurants and bars, live-music venues, hip hotels, and edgy boutiques. Built around the major boulevard of İstiklal Caddesi, this city incorporates a mix of bohemian residential districts and bustling entertainment spots with historically rich shops that have morphed into entertainment epicenters.
Ani
This secluded Unesco World Heritage site is an absolute must-see for all types of travelers. Placed behind a vast stretch of fortress walls lies the widely spread ruins of great stone buildings afloat on a sea of waving grass. These are landmarks of a ghost city named, Armenian, which was Turkey's capital almost 1000 years ago.
Home to nearly 100,000 people, it once rivaled Constantinople in power and glory. Today, these ruins occupy the plains high above the Arpaçay (Akhurian) Gorge, which is a river that forms the Turkish–Armenian border. A bit beyond this water border, the snow-topped Mt Ararat (reaching 4090m), leads visitors to ponder what went on in this thriving kingdom before its downfall.
Grand Bazaar
The vivid and chaotic Grand Bazaar is located at the heart of İstanbul's Old City and has been this way for centuries. Starting as a small vaulted warehouse, built by order of Mehmet the Conqueror in 1461, the Grand Bazaar has grown to cover a vast area between neighboring shops and caravanserais.
When visiting, be sure to peep through doorways to discover hidden alleys where artisans are hard at work and spend time wandering the main streets to search for the treasures amidst the tourist traps. It's obligatory to drink lots of tea, and while doing so, will give you the chance to try your hand at the art of bargaining.
Sumela Monastery
The vast ruins of the Sumela Monastery, originally established by the Greeks around the 4th century, clings to a steep cliff, flying high above lush evergreen forests. This monastery is named one of the Black Sea region's grandest highlights.
Because this monastery is being restored, visitors are unable to enter until at least 2023, but for many that travel here, simply being able to see the exterior is well worth the long drive from the town of Trabzon.
From the upper car park, travelers can take a short walk to view the tiny Aya Varvara chapel. Inside this chapel, there is an ongoing video displaying some of the monastery's famous murals. Behind this small chapel is another great view overlooking the monastery through the trees. It is suggested to visit early in the day or late in the day to avoid the crowds of Turkish tourists.
Air Travel
Turkey's national airline is Turkish Airlines (TK), which flies from Frankfurt, Friedrichshafen, Düsseldorf, Graz, Salzburg, and Zürich to Atatürk International Airport (IST), which most commonly serves cities like Istanbul and Antalya.
It's a smart idea to book flights here months in advance if you plan to arrive in Turkey from the months of April until late August. If you plan to visit a resort, check with associated travel agents for flight and accommodation deals that might lower your total costs spent. Sometimes, if you're lucky, you can find flights with Turkish carriers and smaller airlines for a fraction of the cost.
The most popular international airports are located in western Turkey. The two most notable being Atatürk International Airport, known as the city's main airport, and Gökçen International Airport, which is on İstanbul's Asian side. These airports are popular with low-cost European airlines but are not as conveniently located as others.
Antalya International Airport typically receives flights from across Turkey and Europe.
Milas-Bodrum Airport allows flights from all over Europe, mostly with charters and budget airlines in summer, and from İstanbul and Ankara with the Turkish airlines during other seasons.
Dalaman International Airport offers seasonal flights from many European cities and year-round flights out of İstanbul,
Esenboğa Airport provides travelers with numerous international and domestic connections from Ankara. It is worth noting that İstanbul's airports offer more choices.
Direct flights to Turkey from Chicago and New York are offered by Turkish Airlines and American Airlines during all seasons.
Bus
Eurolines, a popular bus service, offers various bus connections from Germany and Austria to Istanbul. All towns and cities have numerous local buses which are cheap to use as well. Travelers are able to purchase a ticket after putting down a small deposit, and once loaded with credit, can be used not only on the buses, but the metro, tram, and ferries once arriving in Turkey.
Mini Buses are also useful alternatives to local buses and run on predetermined routes. These routes are posted on the front screen of each vehicle and on the walls at every bus station. It's important to note that public transport is a much easier option and a less stressful way of getting around the traffic-clogged cities.
Taxi
Taxis are plentiful and the easiest to find at designated taxi stops. Payment is according to the onboard meter, and all taxis in Turkey are required by law to have an onboard meter. The idea of set prices are more common for journeys within the city, which are clearly posted at every taxi stop.
Car
Driving around Turkey will give travelers all the freedom they need in order  to explore the marvelous countryside and coastline, while also getting the chance to drive the back roads to hidden villages and obscure ruins that most won't get the chance to see while taking the trip.
Bear in mind that Turkey is an enormous country and covering long distances by car might eat up your time and money. Considering other options such as planes, trains, and buses for long journeys is smart, whereas, for localized travel, cars will be your best bet.
For those that choose to rent a car while in the country, learning the basic rules of the road will help immensely. Roadblocks are common in eastern Turkey, filled with police checking vehicles and paperwork of each individual. In southeastern Anatolia, you may run into military roadblocks, and find that roads are sometimes closed completely if there is trouble ahead.
Turkey's main motoring organization is the Turkish Touring & Automobile Club and has useful information that can be found at www.turing.org.tr
If you don't wish to rent your own car while in turkey, you can bring your vehicle into the country for six months without charge. All that's needed is your car's registration papers, tax number, and insurance policy.
Metro
Turkey's main train system that consists of underground and surface transit trains is growing quickly. Major cities in Turkey now have underground metros, and all that is needed to ride this system would be the purchasing of a smart ticket.
Tram
Several cities in Turkey also have overhead trams, which are the quickest and most efficient way of getting around.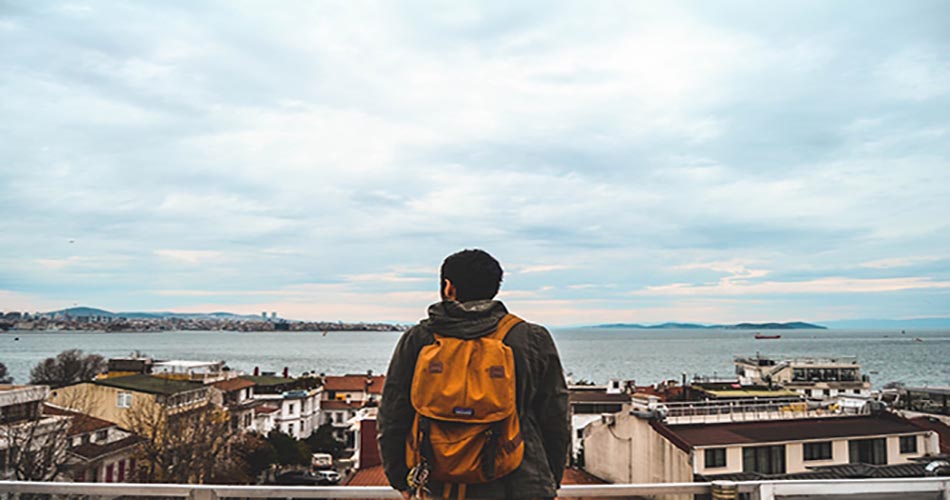 If you are wishing to experience the elegance and convenience of this country, staying at the DoubleTree by Hilton Hotel Izmir Airport, will be your best bet. Located next to the Izmir Adnan Menderes Airport and only 20 minutes from the main city center, travelers find it easy to explore the area from this high-end hotel. Guests of this hotel can walk to shopping centers, dining options, and local attractions. The metro is also available to all who stay at this hotel, offering quick and cheap travel to exciting nearby destinations.
Guests are greeted with a warm welcome by staff and offered freshly baked chocolate chip cookies upon their arrival. You can choose from a standard room or suite, each designed with your comfort in mind. Large rooms, complimentary WiFi, and sturdy desks with ergonomic chairs can help ensure that each guest will enjoy a comfortable and productive stay.
This hotel, which is connected to a full-fledged water park equipped with 41 slides and a wave pool, is a relaxed resort in the Land of Legends theme park. Located 2 km from Kadriye Beach, along the Mediterranean Sea, and 7 km from the D400 highway, this brightly decorated hotel is perfect for travelers of all ages and sorts.
Filled with cartoon murals, this hotel's laid-back rooms offer free Wi-Fi and flat-screens, as well as minibars, and tea and coffeemakers. Some suites have chic decor, terraces, and separate living areas. For all guests, room service is provided 24/7.
This contemporary hotel in Bursa city center has meeting facilities, an on-site restaurant, and free Wi-Fi for all guests to use during their stay. Holiday Inn at Bursa City Centre is located just off the city's main road of D200 and is situated within a few minutes' walk of the local bus, tram, and metro stations. Additionally, the Sabiha Gokcen International Airport (SAW) is only a two-hour drive away.
The House Hotel Karaköy is found in the up-and-coming neighborhood of Karaköy. This neighborhood allows travelers the convenience to explore bohemian Pera, historic Sultanahmet, and the Galata Port cities of Turkey. Restored by the award-winning Turkish architect Han Tümertekin, this building structure is home to original features, accompanied by the luxurious modern interiors, designed by Sinan Kafadar. Each contemporary room is a statement of wealth and luxury, proving guests with an in-house art curator who organizes events and exhibitions throughout the hotel. A huge perk of this hotel is its collection of precious books, all related to art, culture, and music, displayed in the lobby lounge.
The Dosso Dossi hotel is adapting its unconventional and guest-oriented approach it has adopted during its days in the textile sector, and dedicated its remaining time to serve the tourism sector. Establishing its first hotel, at the heart of the historical Turkish peninsula, offers guests a range of exclusive services. This hotel is also very kid-friendly.
Best Restaurants In Turkey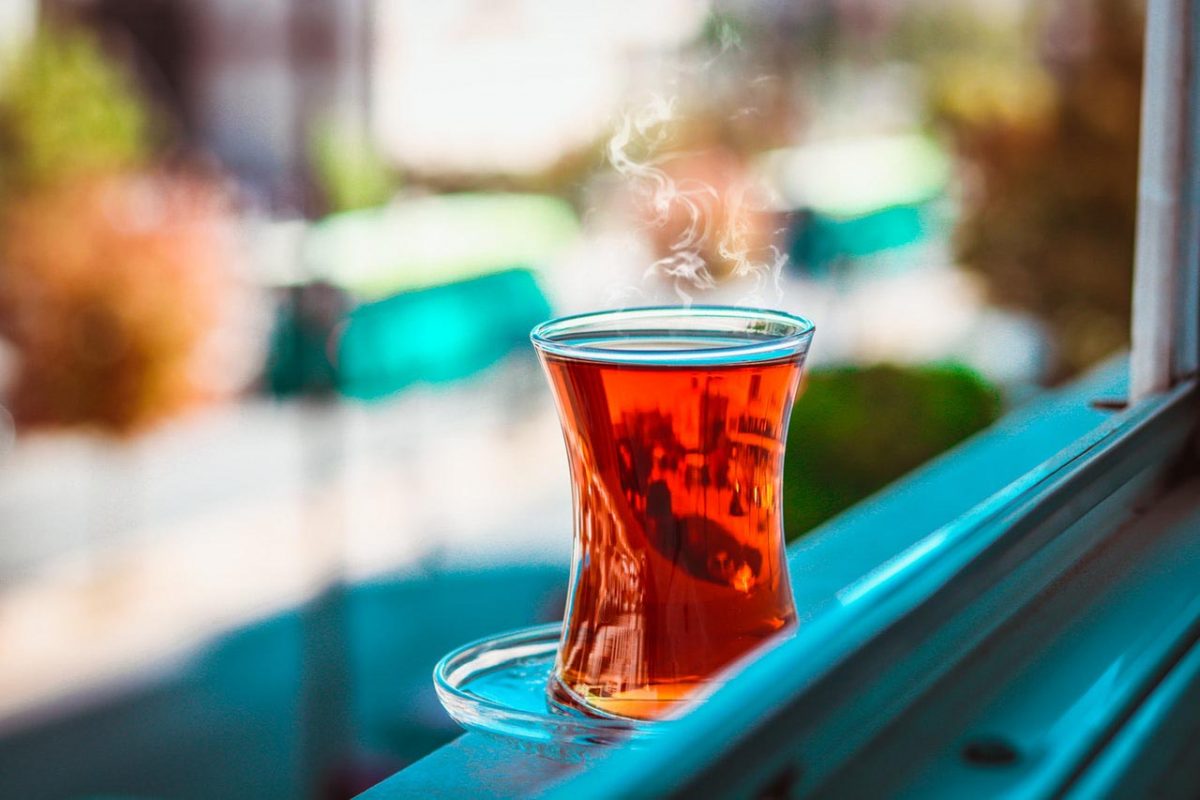 Çiya Sofrası
Named one of the best restaurants in all of Istanbul, Çiya Sofrası is located in bustling Kadıköy Market, found on the Asian side of this city. What makes this restaurant so unique is that the chef isn't only a chef, but is said to be a culinary anthropologist. He has collected recipes from all over Turkey, and frequently offers unusual regional dishes that you won't find anywhere else. Constantly recommended, this restaurant will give guests one of the best meals in Istanbul.
This restaurant is truly worthy of Turkey's first Michelin star. Nicole Restaurant is run by chef Aylin Yazıcıoğlu, who gave up her doctoral studies at Cambridge University in order to follow her true passion, which was found in the kitchen. She studied at the Cordon Bleu Institute in Paris and worked with many esteemed French chefs before opening Nicole Restaurant. Aylin uses her french cooking skills and uses Turkey's freshest ingredients, making meals on a seasonally altered tasting menu, along with wines from Turkey's boutique vineyards. 
This classy establishment has been serving upscale versions of esnaf, which are dishes more commonly known as tradesman dishes. Since 1950, Hunkar has been located in the sophisticated Nişantası neighborhood. Once you enter the doors, you can walk right to the cafeteria-style display, making it easy to choose from the day's freshly made dishes.
Established in 2002, Trilye Restaurant offers guests the highest quality seafood by nature, with a new twist. Run by Süreyya Üzmez and his wife Mahmure Üzmez, Trilye Restaurant serves every day of the year. Additionally, this restaurant, which has been awarded many international quality awards, is one that pays great attention to the prohibition of hunting and the fact that sea fish are of a catchable caliber.
How to Stay Safe in Turkey
It's important to make sure that you're up to date on your vaccinations before traveling to Turkey. For more information on the vaccines needed to travel here, visit your GP for advice. Mosquitoes and sandflies can be a nuisance during peak travel times as well, especially along the coast in summer, so be sure to pack repellent. During these summer months, the sun can be strong – cover-up, and pack high-factor sunscreen.
While in-country, it's suggested to drink purified water and make sure food is well cooked and fresh. The most important piece of advice we can offer is to purchase good travel insurance. Travel insurance will protect you against illness, injury, theft, and any cancellations. Most insurance will be comprehensive protection coverage, in case anything goes wrong.
Most travelers are worried about safety threats while visiting this country. Yes, this can be a common issue, and since the summer of 2015, the number of attacks in Turkey has increased. Despite tight security measures, the risk of terror attack exists everywhere in the country.
There is now increased vigilance in large crowds, in markets, and at shopping malls. Increased security and protection can also be found on most public transport as well. Large events and demonstrations are to be avoided, and some even advise travelers to carry a passport or identity card in case of random police checks. For the latest security information, you can check at Turkey's foreign office.
Our articles may contain affiliate links. We may get paid a small commission when you use our links with no additional cost of your part! See our Privacy Policy page for more details.