Located in Central Asia, hugged by Russia on its northern border and China to the east, Kazakhstan is huge. The world's ninth-biggest country is the most economically advanced of the 'stans', thanks to its abundant reserves of oil and other valuable minerals.
This means generally better standards of accommodation, restaurants and transport than elsewhere in Central Asia.
Unexplored by many, Kazakhstan is a curious yet little-known land of vast plains, mountainous horizons and beautiful culture.
The biggest city, Almaty, is almost reminiscent of Europe with its leafy avenues, chic ALZhiR Museum-Memorial Complex, glossy shopping centers and hedonistic nightlife. The capital Nur-Sultan, on the windswept northern steppe, has been transformed into a 21st-century showpiece with a profusion of bold futuristic architecture.
South Kazakhstan is a focus of Central Asian history, featuring many famous monuments. It is a scenically diverse region where the snow-capped peaks, lakes and glaciers of the Tian Shan range give way to steppe and desert. The desert is home to the Singing Barkhan – a sand dune 3.2km (2 miles) long, which, as it crumbles, produces a peculiar singing sound.
Use this Kazakhstan travel guide, including top Kazakhstan travel experiences, tips for travel in Kazakhstan, plus tips on staying safe while you are there.
Language
Kazakh, Russian
Currency
The national currency is the tenge (T).
Climate and Recommended Time to Visit
The best time to visit Kazakhstan is in the spring or autumn, as the weather is the best.
During April–June it is a Naturalists' heaven as the steppe and hills blossom and migrating birds flock in.
The weather is perfect during the months of May-September; from July it's hiking season and Summer tours are also possible, as long as they don't visit the hottest regions of Kazakhstan.
It gets really cold during the months of November–April, but skiers can enjoy Central Asia's best facilities at Chimbulak.
Top Attractions and Must-See Sights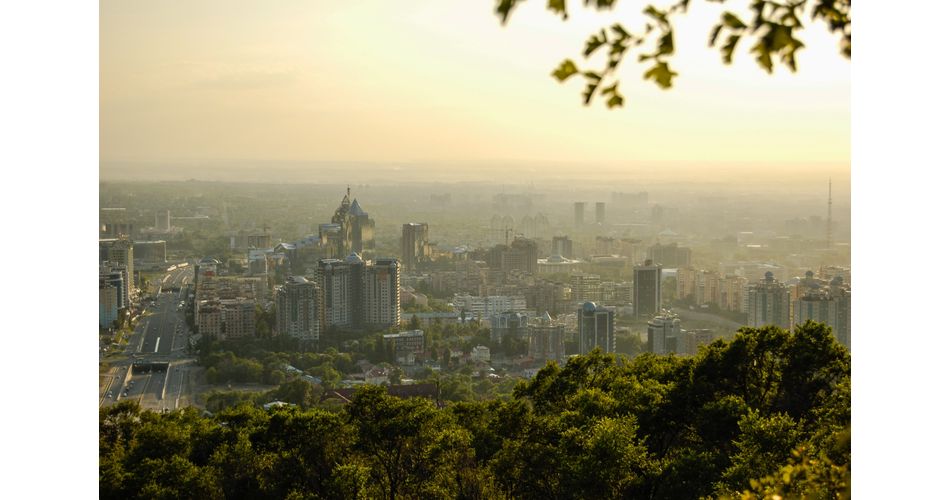 Baiterek
Kazakh legends have it that on the World River bank, there grows the Tree of Life, called Baiterek. Samruk the holy bird of happiness is flying to it to lay a golden egg in the nest, located on its top. The egg symbolizes the Sun, granting life and hope. But beneath, there is Aydakhar, a wicked dragon, hiding among the roots, and wishing to eat the egg.
In recent years, Bayterek was embodied in a beautiful tower, resembling the ever-lasting fight of good and evil. The Bayterek monumental structure was opened in the very center of Kazakhstan capital in 2002. It ushered in a new stage in the people's life, becoming a symbol not only of Nur-Sultan, but also of the whole country.
Turkestan
Known to historians as Yassy and Shavgar, this 1,500 year old city was the capital of the Kazakh khanate where the ceremonies of enthronement toоk place. It was the place where ambassadors of foreign states were sent to.
One of the most notorious Turkestan monuments is devoted to Ahmed Yasawi. It is an architectural complex made of palaces and temples which annually attracts crowds of tourists. This place is worshiped by the Muslim community of Kazakhstan and other Central Asian countries. In ancient times the triple visiting of this place was equal to pilgrimage to Mecca.
The entire city centre is an ensemble of historical buildings including the tomb of Robia Sultan Begim, Timur's granddaughter, the tombs of the Kazakh khans and the representatives of nobility. This is the largest city in Turkestan in terms of noble people's tombs number.
The UNESCO has included Turkestan (or rather Khoja Ahmed Yasawi Mausoleum) in the list of the world's heritage.
Park of 28 Panfilov Guardsmen
The Park of 28 Panfilov Guardsmen is the most popular amusement park in Almaty. The park is a green area of 18 hectares, divided by straight paths and alleys, surrounded with mixed deciduous grove of perennial oaks, elms, aspens, maples, poplars, pines and firs.
Over the years of its existence, the park changed its name not once or twice, until 1942, when it was finally renamed in honor of Panfilov soldiers of the 1075 regiment of the 312th riffle division, who having small forces were able to blunt the German attack at the approaches to Moscow in November 1941.
Almaty
Almaty is the former capital of Kazakhstan and the largest city of the country. It's the gateway of many travelers who start their journey in the country or travel to the neighboring country Kyrgyzstan.
Almaty is a surprisingly modern city. It's the scientific, cultural, historical, industrial and financial center of the country and by the looks of the number of banks, shopping malls and modern designs of the buildings, you can tell that there's money invested in this city!
Whether or not this Kazakhstan city was the Garden of Eden, Almaty surely has a spectacular beauty, being surrounded by the beautifully snow-capped Tian Shan mountains where you can find the last wild apple forests in the world.
Ile-Alatau National Park
The Ile-Alatau National Park is a beautiful national park located in the Trans-Ile Alatau mountains south of Almaty. The park was created in 1966 and is home to approximately 300 species of wildlife, including the snow leopard.
There are lots of hiking trails in the National Park that will bring you through woodlands and alpine meadows towards beautiful waterfalls, glaciers, and lakes.
The world's largest outdoor ice-skating rank Medeu and Central Asia's top skiing resort Chymbulak are located on the edge of the Ile-Alatau National Park in the Malaya Almatinka Valley. Both are open from November to March and are very popular places for the local winter sports lovers.
Turgen Gorge
The Turgen Gorge is part of the Ile Alatau National Park. This beautiful gorge is a real paradise for hikers and is home to dense forests, alpine meadows, lakes, hot springs, and seven waterfalls.
You can go on some stunning hikes or visit the gorge on a mountain bike or on horseback.
Kolsai Lakes
The Kolsai Lakes are a system of three lakes, nestled among the hills of the Northern Tien Shan Mountains, approximately 300km east of Almaty. They are also called "The Pearl of the Northern Tien Shan" and after visiting the lakes, I totally get why!
The 3 lakes are so clear that, when the sun is out, the surrounding forests, hills and snowy mountain peaks are mirrored in the water.
The two lower lakes, Kolsai 1 and Kolsai 2 are surrounded by spruce trees, alpine meadows, and mountain pastures. Kolsai 1 is at an altitude of 1000m while the second lake lies at an altitude of 2500m.
Lake Kaindy
Lake Kaindy is at an altitude of 2000m and geologically very young. This 400m long lake was formed in 1911 after an earthquake triggered an enormous limestone landslide, which formed a natural dam in the gorge that was covered by spruce trees. Water started flooding the basin and submerged the forest.
The lake is almost 30 m deep and if you look underwater, which is very easy because the water is very clear, you can still see the needles on the submerged trunks. Due to the cold temperatures, the trees were naturally frozen and well-preserved in the water.
You could go diving in this lake to see its unique beauty, but brace yourself for the cold! The temperature of the lake is maximum 6ºC in summer!
Air
A good network of domestic flights links cities all around Kazakhstan and fares are reasonable. The main airlines are the pricier international-standard Air Astana, and inexpensive SCAT. Bek Air and Qazaq Air serve more limited destinations. All Kazakh airlines now meet international safety standards.
Train
Trains serve all cities and many smaller places. They're a good way to experience Kazakhstan's terrain, vast size and people. Except for small local trains, tickets are best bought in advance.
In summer, the best tickets for popular trains may sell out a couple of weeks in advance. The official, trilingual www.tickets.kz site allows you to purchase tickets online using international Visa and MasterCard. Tickets may also be cancelled online for a small fee.
Some international trains don't show up on www.tickets.kz, but appear on the www.tutu.ru site. If you purchase a ticket through www.tutu.ru, make sure that there's a '3P' symbol under the train logo that indicates that you can print the e-ticket off yourself. All others must be collected from a train-ticket machine in Russia.
Trains are generally slower than road travel but for longer intercity trips are the only option other than flying. Fares in platskartny (3rd-class open-bunk carriages) are similar to bus fares. Kupeyny (2nd-class four-person couchettes) costs about 50% more – typically 300T to 400T per hour of travel. We have quoted kupeyny fares, unless stated otherwise.
Bus
With a few exceptions such as the busy Shymkent–Almaty, Nur-Sultan–Karaganda, Atyrau–Uralsk, Semey–Ust-Kamenogorsk and Uralsk–Aktobe routes, intercity bus services are unlikely to thrill you, with less frequent departures in increasingly aged buses from ramshackle bus stations.
Nevertheless, buses are an option for trips of up to five or six hours – generally a bit faster than trains and with fares similar to platskartny (3rd class) on trains – typically around 500T per 100 km. For longer trips, trains are generally more comfortable.
Car
Traffic police and poor roads are the main hazards of driving in Kazakhstan. Main intercity roads may have bad, potholed stretches but are mostly in decent condition. Huge infrastructure projects are massively improving some major trunk routes.
Traffic police may stop motorists just to check their papers, and have a reputation for finding irregularities that they may then overlook if bribed. Go very slowly past any parked police vehicle or police observation post.
The blood-alcohol limit is zero. Don't run red lights and do stick to speed limits (usually 50km/h in cities and 90km/h outside them). The standard bribe rate in the Mangistau region is 5000T. You should carry an International Driving Permit as well as your home-country licence.
Taxi & Ridesharing
For many intercity trips, taxis offer a much faster alternative to buses and minibuses. They're generally found waiting outside the bus and train stations and you can either rent the whole cab or share it with three other passengers at a quarter of the price. Sharing may involve some time waiting around for other passengers to materialise.
In cities, some taxis use meters, others refuse to, so often your fare depends on your bargaining skills. Uber (www.uber.com) is a cheaper alternative for those with smartphones and relevant language skills.
Car-sharing is popular with locals heading to another city posting their destination, departure time and price per passenger online, either on BeepCar (www.beepcar.ru) or BlaBlaCar (www.blablacar.ru).
Best Hotels In Kazakhstan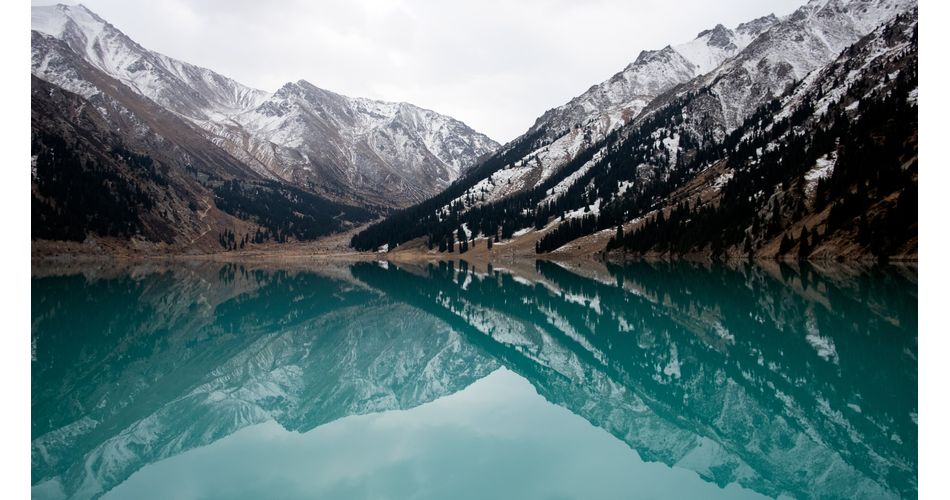 The 4-star Renion Park Hotel lies within 2.8 km from Central State Museum of Kazakhstan.
The venue has non-smoking guestrooms include economy flat, deluxe twin room and superior twin room that come with a refrigerator, an iron with ironing board, a closet, a sofa and hi-fi. They provide bathrooms with a bathtub, a shower and a hairdryer.
Reunion Park Hotel is placed within a 20-minute drive from Almaty airport.
Almaty is the business and cultural center of Kazakhstan and a city that has long appealed to those of a nomadic nature. With sumptuous accommodation, superior service and a prime location in the city center, The Ritz-Carlton, Almaty offers a luxury hotel experience that stirs every sense. Alight from the sky elevator into the 30th floor lobby and receive a splendid welcome, accentuated by the awe-inspiring views that surround you.
Perfect choice if you're planning a business trip or considering a leisure travel. The hotel is located in the central part of the city, in close proximity to various landmarks. Facilities and services include two restaurants with the finest cuisine, lobby-bar, 4 spacious conference rooms, and a relaxing spa-center. Hotel boasts 117 well-appointed guestrooms with unique inspired design by local culture and traditional art.
Mercure Almaty City Center is perfectly located right in the heart of Almaty city. Historical places, walking areas and parks located very close. Two nearest subway stations within 5-10 minutes.
Best Restaurants In Kazakhstan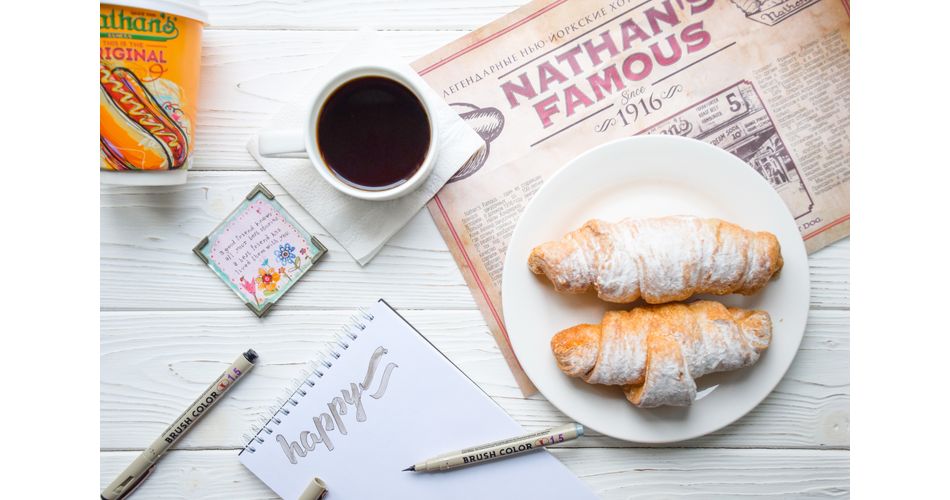 The restaurant Gosti is an absolute delight for anyone interested in the history of Russian culture. Decorated in the bohemian style of a Russian noble mansion of the early 20th century, the restaurant specializes in high-quality modern Russian cuisine.
Whilst drinking black tea, brewed in a samovar, a traditional metal teapot, the guests can look around and admire a wide array of decorative items and curiosities, from rusty coal irons to second-hand ice skates. With its unique, otherworldly atmosphere, Gosti is a must-visit spot on Almaty's culinary trail.
Kishlak is a cozy and relaxed restaurant specializing in traditional Central Asian cuisine. The interior of each of the three dining rooms is beautifully decorated with distinct Central Asian motifs. It represents three traditional household settings, a farmer's house, a merchant's home and the living room of a rich bai.
While seated at the low tea house-style tables, guests can get acquainted with the rich, multi-layered flavors of Central Asian food and choose from the wide range of traditional Uzbek, Uygur and Kazakh dishes on offer. 
The glistening blue domes of the renowned Uzbek restaurant Alasha, located on the outskirts of Almaty, can be easily spotted from afar. The restaurant complex, built in the Turkistan or Timurid architectural style, specific to the breathtaking city of Samarkand, has quickly become one of the favorite restaurants in Almaty.
The menu offers the best of traditional Uzbek cuisine, including its signature dish, the wedding plov or palov, a mouth-watering main course made with rice, lamb, carrots, raisins, garlic and chickpeas. The plov is cooked over an open fire in huge iron cauldrons, and usually served with a fresh tomato salad, pickled onions and herbs called achik-chuchuk. Every night, the meals are accompanied by live Uzbek music and traditional dance, giving a glimpse into the richness of Uzbek culture.
How to Stay Safe in Kazakhstan
When it comes to personal safety in the central Asian country of Kazakhstan, you'll find that there are some problems. Transportation, scams, thieves, and corrupt police are just some of the issues you might fact.
Be prepared for these things, and you may escape them. If they end up happening to you anyway, at least you were warned and maybe even a little prepared.
Travelers have reported being violently robbed at night, and the general advice is to never go out alone once the sun sets.
Even in a group, it's smart to avoid arguments with locals. Leave the area if a fight does break out among individuals. An extremist element does exist in and around Kazakhstan, and terrorists, including suicide bombers, have targeted civilians in restaurants and at night clubs.
Areas to stay away from at night include all parts of Almaty below Tashkentskaya Street – travelers have reported muggings and being drugged in and around bars.
Smaller districts within this city and areas like Shanyrak with dodgy-looking homes are also to be avoided. Foreign travelers and residents have been attacked and mugged in Atyrau and Aktau.
Smaller towns like Uralsk, Taraz, Semey, Shymkent, Taldykorgan and Ust-Kamenogorsk are to be avoided after dark due to the risk of mugging. Shar, Temirtau and Stepnogorsk also turn violent at night.
As in other urban areas, thieves rove on trains, and some unlicensed taxis may take advantage of solo travelers.
Criminals also operate at airports by finding out passengers' names through the often non-private plane lists and gaining their trust by standing with a sign with the passengers' names when they arrive. They will then offer to take you to your hotel, but instead take you to a remote area and rob you. Provincial airports are more known for this type of activity.
Troublingly, the very people you would seek to help you after such a crime are often tied up in corrupt behavior as well.
Cops are very easily bribed in Kazakhstan, partly due to low salaries, and will rob visitors by pretending to arrest them for being publicly drunk in places like Atyrau and Tengiz, where such behavior is illegal.
Other public officials might also play games with travelers. In the Almaty airport, for example, visitors have reported customs officials demanding they pay up to $500 for some vague violation.
Even the uncorrupt officials might do some questionable things to travelers. It's not uncommon for security personnel to put foreign visitors under surveillance in their hotel rooms. This extends from tapping telephones to actually going through your belongings.
Our articles may contain affiliate links. We may get paid a small commission when you use our links with no additional cost of your part! See our Privacy Policy page for more details.