With safaris, mountains, wineries, an endless coastline, and cities like Cape Town, South Africa is a magical place where no traveler can go wrong!
South Africa is one of the continent's best safari destinations, offering the Big Five (lion, leopard, buffalo, elephant and rhino) and more in accessible parks and reserves. You can drive right into the epic wilderness at Kruger, Kgalagadi and other parks, or join khaki-clad rangers on guided drives and walks.
South Africa's ever-changing scenery is the perfect canvas on which to paint an activity-packed trip. Try rock climbing in the craggy Cederberg, surfing off the Eastern Cape coast, abseiling from Cape Town's iconic Table Mountain, bungee jumping from the Garden Route's Bloukrans Bridge, or swinging into Graskop Gorge.
The country is a great place to travel as it's inexpensive (thanks to a very weak currency), there are a lot of work opportunities, and plenty of adventure activities to keep you busy. True, the country isn't perfect with high levels of corruption and petty crime (be sure to watch your stuff!), but the country's rich history, natural beauty, and international culture make it a hotspot with travelers from around the world.
This South Africa travel guide will help you plan your trip to this magical country and will help you find the best accommodation opportunities, top things to do, and more.
Language
South Africa boasts 11 official languages. The main language spoken in all the big cities is English, but the two most widely spoken languages are Zulu and Xhosa.
Currency
The currency in South Africa is called the Rand.
Climate and Recommended Time to Visit
For the best weather and a jam-packed events calendar, plan your trip to South Africa during the summer months. From November to February, the days are hot with temperatures reaching the mid-eighties and dropping to the mid-sixties at night.
Winter is ideal for wildlife watching so If you're planning a safari trip to South Africa, book your flights during the country's winter months. From June to August, temperatures dip to the mid-forties making game drives in the Kruger National Park more bearable.
Bear in mind that it is rainy season in Cape Town and the Western Cape. This is a good time to also visit arid areas such as the Karoo.
Autumn (March to May) and spring (September to October) you'll find cheaper flights and fewer crowds at the top attractions.
Top Attractions and Must-See Sights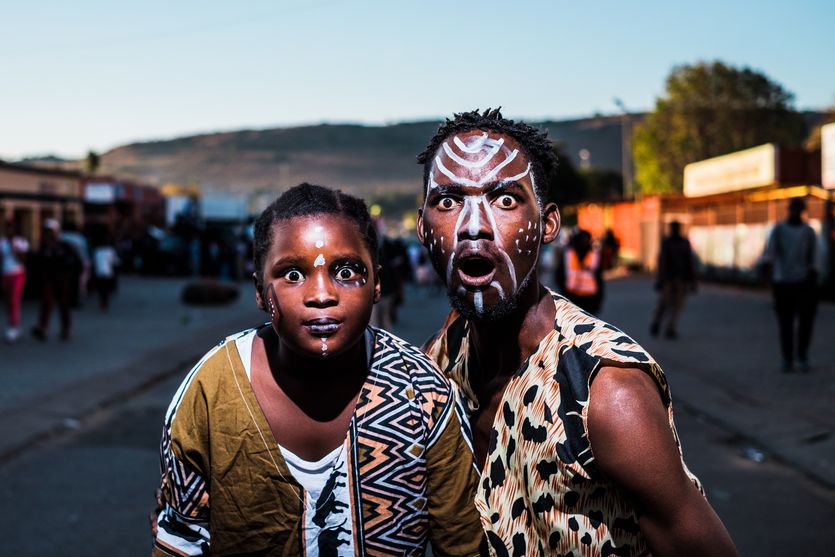 Wild Coast Walks
This part of the Eastern Cape offers peace and seclusion along a remote and spectacular subtropical coastline.
With its rugged cliffs plunging into the sea, remote sandy beaches, rural Xhosa villages and history of shipwrecks and stranded sailors, the aptly named Wild Coast is ideally explored on foot. From the Great Kei River to Port St Johns, pathways hug the shoreline, cutting through dense vegetation or snaking across denuded hillsides and gorges, and often overlook southern right whales and dolphins in the turquoise seas. Power down in rustic accommodation, or overnight with families in traditionally designed rondavels (round huts with a conical roof).
Hluhluwe-Imfolozi Park
Sometimes overshadowed by Kruger National Park, Hluhluwe-iMfolozi in northern KwaZulu-Natal is nonetheless one of the country's best-known and most evocative parks. Stunningly beautiful, it features a variety of landscapes, from open savannah to mountains with wildflowers. It teems with wildlife, including the Big Five and other amazing creatures. Hluhluwe-iMfolozi can be visited at any time because there's always something happening and plenty to see, from elephants munching marula trees to impala, zebras, wildebeest and giraffe babies. Great wildlife drives, accommodation and hiking trails ensure a memorable experience.
Soweto
A tour around the vast, sprawling township – South Africa's largest – provides a graphic idea of how the majority of black South Africans live.
Durban Beachfront
For decades the Golden Mile beachfront in Durban has been popular with cyclists, joggers, and leisurely strollers. Here you can also explore the Indian District, where dealers in traditional kurtas and saris hawk incense, ornately embroidered fabrics, and aromatic spices; visit the KwaMuhle Museum, the Durban Botanical Gardens, the Tala Game Reserve, the Inanda Heritage Trail, or see a Sharks rugby game.
The Drakensberg
Majestic, stunning and mysterious, the mountains and foothills of the World Heritage–listed uKhahlamba-Drakensberg Park are among the country's most awe-inspiring landscapes.
Drakensberg means 'Dragon Mountains' in Afrikaans, while the Zulu named the range Quathlamba ('Battlement of Spears'); both convey beautifully the area's sublime backdrop of incredible peaks. People have lived here for thousands of years, evidenced by the many San rock-art sites. With its Zulu villages, wilderness areas and wildflowers, and good accommodation and eateries, the Drakensberg region is the perfect place for photographers, hikers and adventurous travellers.
Addo Elephant National Park
At Addo more than 600 African elephants roam through low bushes, tall grass and distant hills. The land and the park represent a conservation success story. Also roaming free are hyenas and lions, introduced in 2003 to bring the kudu, ostrich and warthog populations down. Buffaloes, rare Cape mountain zebras and endemic dung beetles can also be seen, but elephants are the showstoppers – particularly when they burst from the undergrowth, flap their ears and dwarf all that is before them.
The Sani Pass
Africa's highest pub is a hell of a place to get to. From the west it's an endurance drive through Lesotho's awesome Central Highlands, past huge dams containing Gauteng's water supply. From KwaZulu-Natal, it's a vertiginous drive up the Sani Pass (2874m), which climbs 1300m through uncountable hairpin bends from the South African border post.
Kgalagadi Transfrontier Park
Kgalagadi covers almost 40,000 sq km of raw Kalahari in the Northern Cape and Botswana, an area roamed by some 2000 predators. But such statistics, albeit impressive, barely scrape the surface of this immense land of sizzling sunsets, velvety night skies and rolling red dunes. The park is one of the world's best places to spot big cats, and you might spy black-maned lions napping under thorn trees, or cheetahs and leopards purring along the roadside. Best of all, you don't need a 4WD to access the park.
Kruger National Park
Kruger National Park is the biggest, most popular, and busiest game reserve in the country. Its accessibility, quantity and variety of wildlife, and staggering size and range of activities make Kruger unique and compelling. From wilderness trails and bush walks to mountain biking and remote 4WD trails, there are myriad opportunities to enjoy the wild environment and its four-legged inhabitants. Kruger is simply one of the best places to see animals – big and small – in the world.
Cape Town
Overlooked by flat-topped Table Mountain, with its cable car, walking trails and abseiling, Cape Town is one of the world's most beautiful cities. Fill your days here visiting beaches and Constantia wine estates, wandering the V&A Waterfront, catching the ferry to Robben Island and, above all, meeting the easy-going Cape locals.
In complement to its considerable natural charms, the city is benefitting from ongoing urban renewal, with excellent restaurants, hip food markets and design-savvy arcades opening in once-industrial neighborhoods such as Woodstock and the Waterfront's Silo District.
Table Mountain
One of the best things in Cape Town is the hike up Table Mountain. It's a steep, tiring climb that takes around two hours but the views are definitely worth it. There is also a cable car, so you can take it down once you successfully reach the summit. A one-way ticket is 135 ZAR for adults, with discounts available for students, seniors, and kids. Be sure to dress appropriately and bring water as the weather can change quite quickly.
The Winelands
Whitewashed Cape Dutch architecture dots this endlessly photogenic landscape of rolling hills and vines in neat rows. The Winelands is the quintessential Cape, where world-class wines are the icing on the cake. Stellenbosch, Franschhoek and Paarl, the area's holy trinity of wine-tasting towns, host some of the southern hemisphere's oldest, largest and prettiest wine estates.
Clarens
The odd international star popping in for a lungful of fresh mountain air gives this well-heeled town celebrity credentials. But with galleries, antiques, classy restaurants, a microbrewery and adventure activities in the surrounding countryside, there's something to appeal to most visitors. The laid-back town is perfect for an evening stroll after a day exploring the nearby Golden Gate Highlands National Park. And with plenty of pubs to drop into and a bookshop to browse, Clarens is the best place in the Free State's Eastern Highlands to simply wind down.
Garden Route
This is one of South Africa's main tourist draws. The route stretches along the Indian Ocean from Mossel Bay to St Francis. There are beautiful landscapes and wineries all along the route. The journey is only a few hundred kilometers, but it's best to spend a few days exploring along the way.
Johannesburg
With a grisly reputation, the City of Gold is a surprisingly vibey and inspiring place thanks to the regeneration uplifting its inner city. The cultural enclaves of Braamfontein, Newtown, 44 Stanley and the Maboneng precinct are dynamic and exciting spots by any city's standards, with galleries, restaurants, bars and boutiques.
Take a walking tour to understand the background of this urban transformation and spot Maboneng's public art by international muralists. Try to time your visit to coincide with Braamfontein and Maboneng's weekly markets.
Air
Domestic fares are generally affordable but it depends on the route. A budget flight from Jo'burg to Cape Town, a popular route served by numerous airlines, costs around R1000, while Cape Town to East London, a less competitive route, might cost double that.
There are a number of budget airlines connecting all the major South African cities. It rarely works out cheaper to fly with the main carrier, South African Airways (SAA).
Keep costs down by booking online months before travelling, either directly or through the likes of Computicket Travel or Travelstart (www.travelstart.co.za).
Airlines in South Africa
Airlink South African Airways' partner has a good network, including smaller destinations such as Upington, Mthatha and Maseru.
SA Express – This South African Airways partner has a good network, including direct flights between Cape Town and Hoedspruit (for Kruger National Park).
South African Airways The national airline, with an extensive domestic and regional network.
CemAir A small airline connecting Port Elizabeth, Bloemfontein, George, Plettenberg Bay, Margate and other destinations.
Kulula Budget airline connecting Jo'burg, Cape Town, Durban, George and East London. It also offers discounts on domestic flights with sister airline British Airways.
Mango The South African Airways subsidiary flies between Jo'burg, Cape Town, Durban, Port Elizabeth, George and Bloemfontein.
FlySafair Offers cheap fares between Jo'burg, Cape Town, Durban, Port Elizabeth, East London and George.
Train
South Africa's Shosholoza Meyl offers regular services connecting major cities. For an overview of services, descriptions of trains and valuable advice, visit The Man in Seat Sixty-One (www.seat61.com/southafrica).
South Africa's famous Blue Train travels between Pretoria and Cape Town, stopping en route in Matjiesfontein or Kimberley. For 27 hours of luxury, one-way fares (per person sharing) for deluxe/luxury during high season (September to mid-November), including all meals, drinks, off-train excursions and en-suite bathroom. You can book directly or through travel agents, both in South Africa and overseas. Enquire about packages including accommodation and one-way flights between Pretoria/Jo'burg and Cape Town. The train also occasionally travels between Pretoria and Hoedspruit (for Kruger National Park).
Shosholoza Meyl's luxury offering, Premier Classe is an affordable alternative to the Blue Train et al. Trains run from Cape Town to Jo'burg on Tuesday, returning on Thursday; and from Jo'burg to Durban on Thursday, returning on Sunday. The fare includes meals in the deluxe air-conditioned dining car. Single travellers occupy two-berth coupes, couples occupy four-berth compartments. There's a lounge-bar and shared bathrooms, and vehicles can be transported.
Bus
A good network of buses, of varying reliability and comfort, links the major cities. There are no class tiers on the bus lines, although major companies generally offer a 'luxury' service, with features such as air-con, a toilet and films.
The major bus lines offer student, frequent-traveler and senior-citizen discounts, as well as specials – check their websites for details.
Lines are generally safe. Note, however, that many long-distance services run through the night. On overnight journeys, travelers should take care of their valuables and may feel more comfortable sitting near the front of the bus.
For the main lines, purchase tickets at least 24 hours in advance, and as far in advance as possible for travel during peak periods. Tickets can be bought through bus offices, Computicket Travel and Shoprite/Checkers supermarkets.
City to City In partnership with Translux, it operates the routes that once carried people between the homelands and the cities under apartheid. The no-frills service is less expensive than other lines and serves many off-the-beaten-track places, including townships and mining towns. Destinations include Mthatha (for the Wild Coast), Nelspruit (for Kruger National Park), Zeerust (for Botswana), Cape Town and Durban.
Greyhound An extensive nationwide network of comfortable buses, including Jo'burg to Durban via Richards Bay. Also operates other lines, including the cheaper Citiliner buses.
Intercape An extensive network stretching from Cape Town to Limpopo and beyond. For longer hauls (including Cape Town to Windhoek, Namibia, and Mossel Bay to Jo'burg), it's worth paying extra for a reclining seat on an overnight Sleepliner bus.
Translux The main long-distance operator, serving destinations including Cape Town, Durban, Bloemfontein, Port Elizabeth, East London, Mthatha, Nelspruit and the Garden Route.
Metro
Cape Metro Rail Services from Cape Town south to Simon's Town are generally safe during peak daylight hours. Gautrain The rapid-transit Gautrain is a safe and slick link between OR Tambo International Airport, Sandton, Rosebank, Park Station (downtown Jo'burg), Pretoria and Hatfield.
Trains depart every 12 minutes at peak times (5.30am to 8.30am and 3pm to 6pm Monday to Friday), and every 20 to 30 minutes outside peak times. A one-way ticket between Pretoria and Park Station costs R76. If you're travelling in peak periods or staying near a station, it's a fast, state-of-the-art and cost-effective way to enter and exit Jo'burg.
Car
South Africa is a spectacular country for a road trip. Away from the main bus and train routes, having your own wheels is the best way to get around, and if you are in a group, hiring a car is often the most economical option. Road maps are a worthwhile investment and are readily available in South Africa.
Automobile Association of South Africa offers a vehicle breakdown service, which can be useful if you'll be driving in the areas it covers.
Its fleet of emergency response vehicles operates nationwide, with AA-approved operatives available elsewhere and numerous other benefits offered to members. Check the website for motoring news, information and tips.
Members of foreign clubs in the Fédération Internationale de l'Automobile (www.fia.com) group have access to AASA – contact your club to find out what is available to you in South Africa.
Car rental is inexpensive in South Africa compared with Europe and North America, starting at around R200 per day for longer rentals. Many companies levy a surcharge for drivers aged under 21.
Rental companies include:
Argus (www.arguscarhire.com) Online consolidator, covering South Africa, Lesotho and Swaziland.
Around About Cars Covering South Africa and Swaziland, this recommended budget agent secures low rates with other operators, including Budget, Tempest and First. One of the few companies offering unlimited mileage.
Avis (www.avis.co.za) Covers South Africa, Lesotho and Swaziland.
Budget (www.budget.co.za) Covers South Africa and Swaziland.
Europcar (www.europcar.co.za) Covers South Africa, Lesotho and Swaziland.
First (www.firstcarrental.co.za) Covers South Africa.
Hertz (www.hertz.co.za) Covers South Africa.
Sixt (www.sixt.com) Covers South Africa.
Tempest (www.tempestcarhire.co.za) Covers South Africa.
Thrifty (www.thrifty.co.za) Covers South Africa.
Insurance for third-party damage and damage to or loss of your vehicle is highly recommended, though it's not legally required for private-vehicle owners. Generally, it is only available on an annual basis.
If you're renting a vehicle, insurance with an excess should be included, with an excess waiver or reduction available at an extra cost. Check that hire-car insurance or the rental agreement covers hail damage, a costly possibility during summer in the highveld and lowveld regions.
Hitch-hiking and picking up hitchers is inadvisable. If you're strapped for cash, you can look into drive-shares. Hostel noticeboards often have details of free or shared-cost lifts.
Taxi & Ridesharing
Shared minibus taxis run almost everywhere – around cities, and to the suburbs, townships and neighboring towns. Riding them offers an insight into local life, but be aware that there are safety issues.
They leave when full – though 'full' in South Africa isn't as packed as in many African countries. Most accommodate 14 to 16 people. Slightly larger 'sprinters' accommodate about 20.
Away from train and bus routes, shared taxis may be the only choice of public transport. At weekends they generally have reduced services or no departures. Visit TaxiMap for a useful database of minibus-taxi routes, fares and other information.
Boat
There are few opportunities to travel by boat. The most likely possibilities are between Cape Town, Port Elizabeth and Durban. Local yacht clubs are good starting points. Cruise liners also ply the east coast between the Cape and Mozambique, with opportunities to join or leave along the way.
Best Hotels In South Africa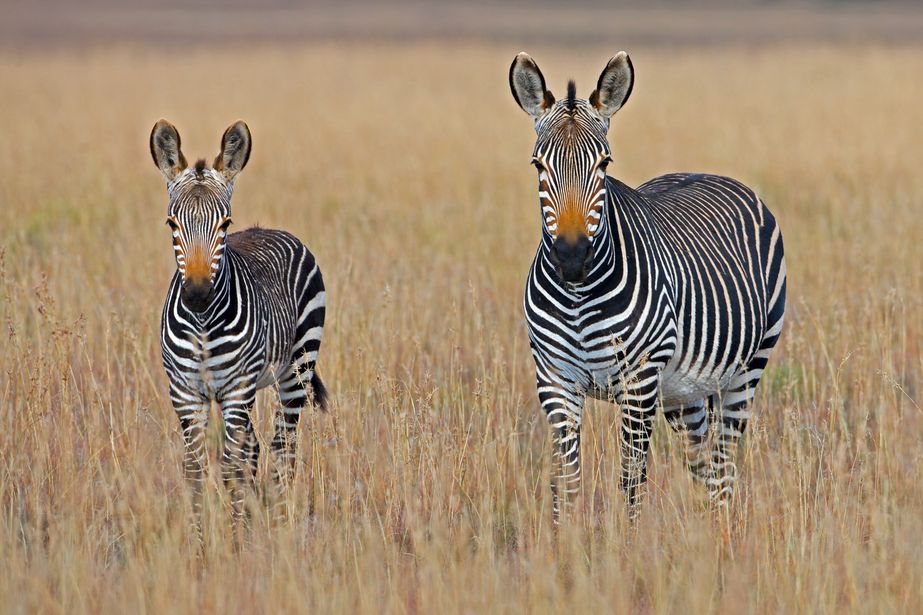 A privately owned five-star complex of four villas in a wine and fruit farm established by French Huguenots in 1692, in the heart of South Africa's Western Cape winelands. Affordable luxury and privacy at its best in a village with French heritage and ambiance, in one of the loveliest valleys of the Cape.
The most stylish hotel in the Winelands, with contemporary detailing offset against historic Cape Dutch architecture, and considered design that delights at every turn. The eight-acre kitchen garden and restaurant are destinations in their own right, but waking up here is the ultimate privilege.
Rhulani is situated in the remote Madikwe Game Reserve, which can be visited only if you're staying on-site. The lodge is designed in local wood, stone and thatch, with epic views, and a prime position amidst a vast swathe of wildlife-rich bush. 
Derwent House stirs to the fragrant aromas of our sumptuous breakfast and the promise of another beautiful day in the heart of Cape Town. You are at the center of the glorious rush that is this magical city – yet nestled in the comfort and serenity of your luxurious base camp in a quiet residential neighbourhood at the foot of Table Mountain, steps away from happening Kloof Street. 
Best Restaurants In South Africa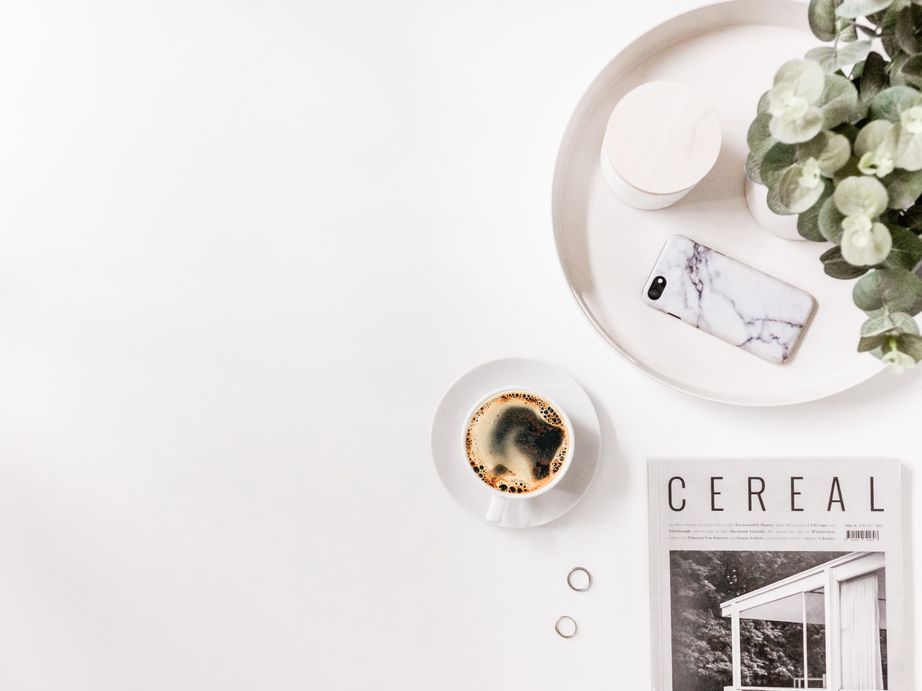 Established in 1994, The Grillhouse has received numerous awards, including Leisure Options' Best Independent Steakhouse (for the last five years), and a Rossouw's Restaurants rating of three stars (the highest accolade). 
PLAKA is not just a meal, but a ritual for your sense, great-tasting dishes and the freshest ingredients are the essential components of our rich heritage. Since inception they have produced the finest yet unpretentious Greek dishes to delight our patrons. PLAKA'S use of clever techniques complement simple flavor combinations designed to titillate the palate – making dishes utterly delicious.
Since the inception of The Local Grill in 2002, following strict "field to fork" principles means that the beef is sourced from the best producers they can find, aged on the premises and cut to order. This collaboration with beef producers has meant that over the years they have been able to showcase different breeds, beef from different regions and improve the offering year on year.
The kitchen tours offered in Parktown North have further resulted in new relationships with farmers from far afield as Brazil and throughout Africa. 
In 1994 Nelson Mandela Square, then known as Sandton Square, opened its doors to the public and Trumps Restaurant was unveiled. For over 21 years Trumps has fed locals, tourists and celebrities alike, and in 2015 began a complete rebuild from the ground up.
Two decades after opening as the original restaurant on the square, Denis, Allen and Michael Martin have evolved the Trumps Grillhouse restaurant into a new world class, fine dining destination – a Grillhouse, butchery and wine establishment second to none. 
The Café del Sol brand stands for superb food and an atmosphere that speaks to the heart and soul. It is about wholesome, satisfying meals that delight the palate, the eyes and the nose. It is about the finest and freshest ingredients made to order and served immediately from pan to plate. Under the loving and attentive eyes of Mamma Luciana, daughter Chiara, and son Ryan, the brand has grown and flourished – gathering a huge and loyal following. 
Langa Township is the oldest township in Cape Town and is the most visited by the tourist. It holds a strong historical account of movements against the apartheid government and thus the interest by the tourist. Mzansi Restaurant aims to introduce to the tourist African traditional foods served in the African traditional environment. Music, played by a live band adds to the atmosphere aiding in a complete township restaurant experience. 
How to Stay Safe in South Africa
Remember that South Africa has a high crime rate and you need to be much more cautious than in most Western countries.
There are dozens of ATM scams that involve stealing your cash, your card or your personal identification number (PIN) – usually all three. Thieves are just as likely to operate in Stellenbosch as in downtown Jo'burg, and they are almost always well-dressed and well-mannered men.
In the most common scam the thief tampers with the ATM so your card becomes jammed. By the time you realise this you've entered your PIN. The thief will have seen this, and when you go inside to report that your card has been swallowed, he will take the card – along with several thousand rand.
If you're using public transport and venturing outside tourist environments, it is preferable to travel with a friend or in a group.
Remember that violence against women is widespread throughout South Africa; exercise caution. Ask locals about areas to avoid and don't walk around after dark, when the risk of mugging is high.
Store your travel documents and valuables in your room (if it's secure), in a safe or at least out of sight. If your room does not have a safe or is not secure, enquire if there is a safe at reception. Don't flash around valuables such as cameras, watches and jewelery.
On the flight over, keep your valuables in your hand luggage. If arriving or changing planes at OR Tambo International Airport (Jo'burg), vacuum-wrap your baggage. Items are sometimes pilfered from bags before they reach the carousel. To travel around towns and cities after dark, take a taxi or, if your destination is very close, drive or walk with others.
As a general rule, avoid walking by yourself or driving at night. Keep your car doors locked and windows up. Put your home mobile phone on roaming, buy a local SIM card or hire a phone, especially if you'll be driving alone.
The legal system does not distinguish between soft and hard drugs. Dagga or zol (marijuana) is illegal but widely used. People often use marijuana openly, as you may discover in some backpacker hostels and bars. This is not recommended; there are heavy penalties for use and possession.
For the latest information, check the following websites:
Solo travel is straightforward. While you may be a minor curiosity in rural areas – especially so for solo women travelers – in most places it's likely that nobody will even bat an eyelid.
Times when you should join a tour or group include at night and on hiking trails. Particularly for women, going it alone on hiking trails is not recommended. There is normally a three-person minimum on trails for safety reasons. Especially in urban areas and at night, lone women travelers should use caution and avoid isolating situations.
Solo female travelers may feel uncomfortable in Lesotho, where women are regularly oppressed and harassed in the patriarchal society.
Our articles may contain affiliate links. We may get paid a small commission when you use our links with no additional cost of your part! See our Privacy Policy page for more details.