Located in South East Asia and with over 7,000 islands to choose from, making the Philippines the second-largest archipelago in the world.
The Philippines is defined by its emerald rice fields, teeming megacities, smoldering volcanoes, bug-eyed tarsiers, fuzzy water buffalo and smiling, happy-go-lucky people, the Philippines is slowly becoming a must visit destination.
The Philippines is justifiably famous for its beaches, but sporty types need not feel left out. While surfers are just catching on to the tasty (if fickle) waves that form on both coasts, divers have long been enamored of the country's underwater charms. Northern Palawan is perfect for sea kayakers, and Boracay and Pagudpud (North Luzon) are world class level kiteboarding destinations.
Back on terra firma, trekking can be done just about anywhere, while mountain-bike and canyoneering tours are gaining popularity. Moreover, the Philippines is unofficially, the zipline capital of the world.
The paths leading to the Philippines are increasingly well traveled: Manila is now an indispensable stop for many low-cost carriers, and intrepid travelers are discovering the Philippines' beaches, jungles, and culture for themselves… and spreading the word.
The time to visit the Philippines is now. This complete Philippines travel guide covers everything you need to know when it comes to traveling to the beautiful Philippines.
Language
Tagalog and English (The Philippines has many different dialects which vary according to region, but English is also predominantly spoken which makes traveling around easier.
Currency
Philippine Peso (PHP)
Climate and Recommended Time to Visit
Located close to the equator, the Philippines is a consummately tropical country; the northern island of Luzon shows three distinct seasons (a somewhat chilly cold season from November to February, a hot, dry summer from March to June, and a torrential typhoon season from July to October).
As you go further south, the distinctions vanish and the weather becomes uniformly warm and humid, with year-round rain showers.
The dry and wet season alternate and is dependent on where you are in the country. Typhoons are a big enough deal here, that the Philippines follows its own naming system.
Top Attractions and Must-See Sights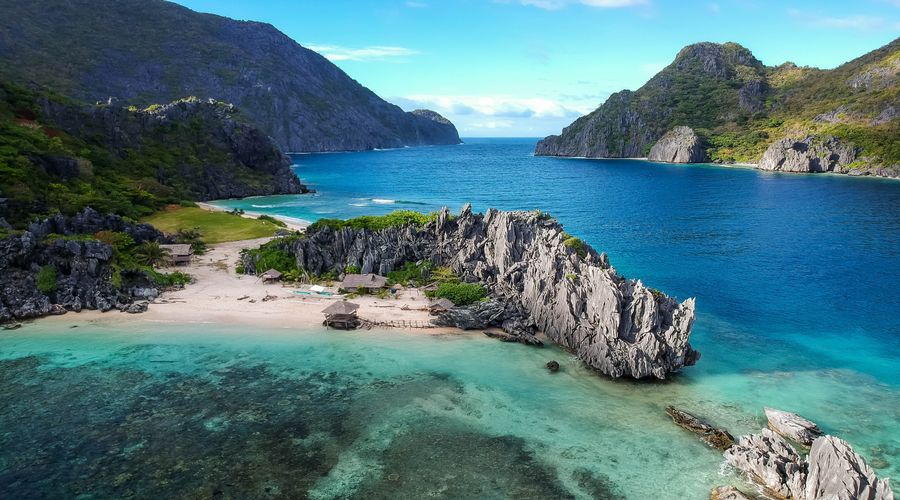 Bacuit Archipelago
Cruising through the labyrinthine Bacuit Archipelago of northern Palawan, secluded beaches, pristine lagoons and rocky islets, is an experience not to be missed. 
Only a short bangka (boat) ride from the easygoing coastal town of El Nido, Bacuit Bay presents a thrilling mixture of imposing limestone escarpments, palm-tree-lined white-sand beaches and coral reefs. Overnight island-hopping trips in the bay or further north through the Linapacan Strait toward Busuanga offer an opportunity to bed down in remote fishing villages where the daily catch is grilled for dinner.
Ifugao Rice Terraces
It's easy to look at a map of North Luzon and assume the Cordillera is all untamed wilderness. And yes – there's rugged jungle. But what really strikes a visitor to Banaue, Batad and the other towns of Ifugao is how cultivated the mountains are.
Even the sheerest cliffs possess little patches of ground that have been tilled into rice paddies. Take all those patches together and you get a veritable blanket of upland-tilled goodness, an unending landscape of hills rounded into rice-producing lumps of emerald.
Beaches
Nothing defines the Philippines more than a remote strip of pearly white sand – there's at least one made-to-order beach on each of the country's 7000+ islands. Seeking a good dive spot with plenty of additional diversions and a great beach? Dial up El Nido or Sipalay's Sugar Beach. Want action with your beach experience? Take kitesurfing lessons on Boracay or surf lessons in San Juan, La Union.
Boracay
It wasn't that long ago that Boracay was a sleepy, almost unknown backwater. The world has discovered Boracay, elevating the diminutive island into a serious player in the pantheon of Southeast Asian party beaches. Yet for all that's changed, Boracay remains generally mellower than the likes of Kuta Beach or Ko Samui. Solace can still be found, in particular at the southern end of Boracay's signature White Beach, where the spirit of the old Boracay lives on.
The nightlife here in Boracay is not to be missed as beach parties can often be found everywhere. Pay a visit to Bom Bom Bar for some live reggae music, Exit Bar, and keep your eyes peeled out for some of the full moon parties at Area 51 in Bulabog Beach.
If you have loads of time on your hands, get away from the tourists and consider making the trek to Gigantes Island in Iloilo. A trip to mainland Antique is also a great side trip as you enjoy whitewater kayaking and soaking yourself in giant cauldrons.
Cebu Sand & Sea
Cebu is your quintessential beach-lovers' paradise. Around the island, sandy coves and dramatic cliffs abut an unbroken ribbon of turquoise water. Off the west coast, coral walls attract rich marine life and scores of divers to places such as Moalboal, where schooling sardines present an unmissable spectacle. 
Offshore, Malapascua and Mactan Islands are dive meccas known for thresher sharks and turtles, respectively, while Bantayan is the place to get catatonic on the sand. At the heart of it all is the fun and frivolous Visayan capital, Cebu City.
Bohol Nature & Wildlife
While most visitors to Bohol are divers bound for touristy Alona Beach, the real charms of this central Visayan island lie deep in its interior. Perhaps no island in the country is better suited for a half-week romp by motorbike. Perfectly paved roads lead through jungle to peacock-green rivers, chocolatey hills, dramatically placed ziplines and cuddly little tarsiers. The island took a gut-punch with the 2013 earthquake, which toppled many of its centuries-old Spanish churches. Bohol bounced right back though, and is better than ever.
Siargao
Welcome to the 'Most Beautiful Island in Asia'. A chill-out vibe and friendly breaks for both experts and novices make this island the Philippines' top surf destination. The legendary Cloud Nine break is the hub but waves abound elsewhere; head to tranquil Pacfico in the north for an undeveloped experience or take a surf safari to seldom-visited spots. The island is booming on the back of newly introduced direct flights from Manila, with non-surfers now arriving in droves.
Manila Culture & Nightlife
Contrary to popular belief, there's more to this megacity than just traffic and noise. Manila's nightlife is second to none. From the bongo-infused hipster hang-outs of Quezon City and Cubao X to the sizzling bars and chichi nightclubs of Makati and the Fort, there's something for everyone. The museums are world class, and in contemporary art and design circles Manila is Asia's rising star.
Eternally classy Intramuros oozes history. Even the long-maligned culinary scene is finally emerging, as cutting-edge restaurants open alongside earthy cafes and craft-beer bars.
Coron
The small sleepy town of Coron is an underwater haven for dive enthusiasts and those keen to explore the marine life. World War II shipwrecks dot the shores of nearby islands, making them ideal dive spots to explore.
If diving isn't your thing, island hopping around the many beautiful islands and lakes is a good way to spend your time. You can also rent a motorbike and drive up the coast, or even pay a visit to a local safari in the Northern most part which is home to many zebras and giraffes.
El Nido
Declared to be part of "World's Best Beaches" by CNN, El Nido is home to many uninhabited islands where relaxing Robinson's Crusoe style is possible. A 4-hour ferry from Coron takes you to one of the most stunning locations on your Philippines Travel Guide. El Nido is located in the northern tip of Palawan Island, offer pristine white beaches and paradise islands. You can visit these places by joining an El Nido Island Hopping Tour.
Siquijor
It may be best known for healers and witch doctors, but this Visayan island's real magic lies in its ring road – 72km of nearly traffic-free coastal bliss. Experience Siquijor by motorbike, taking in blazingly white sand beaches, centuries-old churches, mysterious banyan trees and natural fish spas. Detour inland to explore caves, get rubbed by a healer and cool off in refreshing falls before returning to the coast to cliff-jump into turquoise waters. Pack your snorkel and enough cash for a seafood lunch and sunset cocktails.
Best Hotels In The Philippines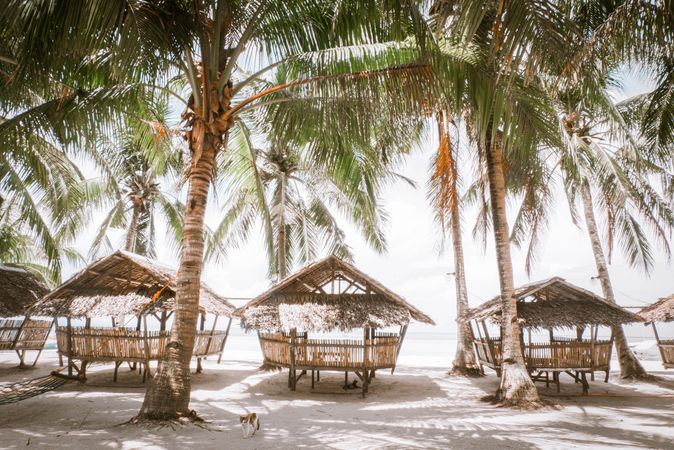 Astoria Current houses more than 200 colorful and trendy rooms to accommodate today's contemporary traveler. Every corner has been meticulously designed to create a cozy and elegant ambiance suited for all ages. Whether you are looking for a chill island getaway or an adventurous action-packed vacation, Astoria Current is a hotel in Boracay Station 3 that offers both.
The Lind Boracay, Philippines is a 5-star beachfront property on the serene area of Station 1. It sets out to become the coastal escape of discerning travelers, sophisticated jet-setters, and anyone who wants an intimate time in paradise.
Its stylish rooms and facilities, and tailor-fit, intuitive service will make your stay a true experience of luxury. It ranks among the best on the island with its signature boutique aesthetic and subtle aplomb.
The perfect idea of a tropical paradise is an iridescent beach lined with towering palm trees where you can enjoy the majesty of blue skies and white-crested waves. This is exactly what you'll find when you come and stay at South Palms Resort Panglao. 
Nestled between a lush four-hectare forest and a calm, shallow lagoon, Lagen Island, El Nido Resorts' Eco-Sanctuary island resort, has the densest forest over limestone out of the 45 islands and islets of Bacuit Bay. Observe and delight in different endemic species flourishing in their natural habitat. Hike through Lagen's forest trail which leads to a rewarding view of one of the coves on the other side of the island. 
Best Restaurants In The Philippines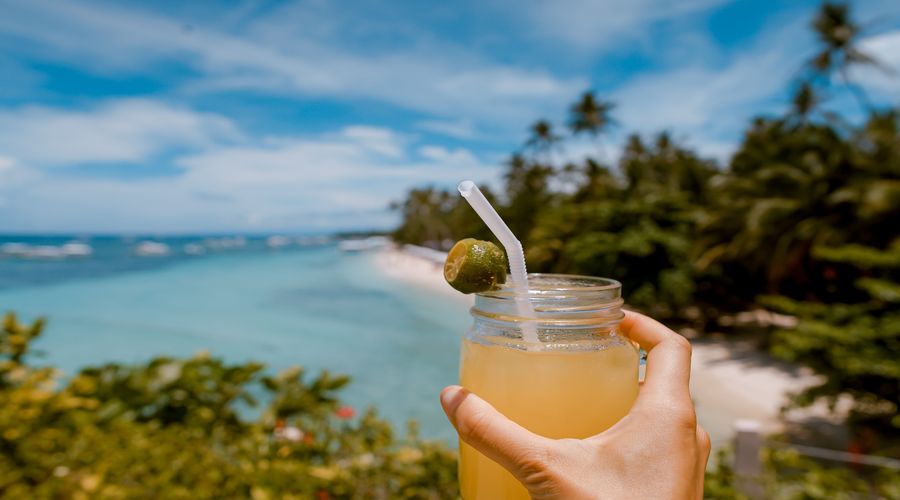 Master Chefs prepare authentic Chinese dishes at lunch and dinner, including signature roast duck. The Dim Sum Unlimited lunch buffet, with over 55 dim sum selections, is popular for business luncheons and quick meals. 
High Street Café is an all-day dining restaurant where guests can explore nine neighborhoods offering a colorful variety of flavorful, quality cuisines from around the world. 
Savor the best of international cuisine with three on-site restaurants at the Radisson Blu Cebu. Feria offers a wide variety of Asian and Mediterranean fare, Sushisake serves premium Japanese cuisine, and Urban Table provides an alfresco venue in the Events Plaza. Order from a curated menu of global favorites under the stars. Thanks to room service, you can enjoy a delicious meal in the privacy of your room day or night. 
This establishment is best known for its nightly live performances and the award-winning Balearic-inspired signature 15-course grill which features generous cuts of meat and seafood. The restaurant also has an à la carte and tapas menu offering house-prepared charcuterie, bruschetta's, salads, cheeses, starters, desserts, premium steaks, the Manny O. Signature Wagyu Burger and more.
How to Stay Safe in The Philippines
The cities are as safe as most, assuming you follow a number of commonsense tourist precautions. Some dangers are particular to major tourist hubs in the Philippines, such as the "Ativan gang" scam where friendly-seeming locals slip a roofie in your drink and rob you while you're out cold.
Like the rest of the region, the Philippines' laws look harshly on illegal drug use. While the death penalty has been indefinitely suspended, the Philippines Dangerous Drugs Act will still come down hard on any proven drug users – you could be sentenced to at least 12 years in prison for possession of as little as .17 ounce of marijuana.
Mountain or volcano trekking is hazardous during the wet season because of landslides. Vaccinations for water-borne illnesses such as typhoid should be up to date and dengue fever can be a problem – speak to your GP or travel health clinic well before departure, and take precautions to avoid mosquito bites. Malaria is a threat in certain locations, so seek advice on prophylaxis before travelling.
Our articles may contain affiliate links. We may get paid a small commission when you use our links with no additional cost of your part! See our Privacy Policy page for more details.