The notion of travelling solo can be a daunting one for first-timers, raising a number of questions you need to answer for yourself:
Will I be safe?
What route should I follow?
Why do you I want to travel alone?
What resources are available to be if I need help?
Whether it be a multi-country trip or a city break, if you ever have the opportunity to go off and explore a part of the world by yourself we would definitely recommend it.
You will find solo traveling to be empowering, enjoyable and a wonderful experience. Being able to do what you like when you like is something that is often underrated. When it comes to solo travel, you can choose whether you want to sleep in, fill your day with activities or treat yourself to a day of getting lost in a beautiful city.
So, here are a few common-sense solo traveling tips and rules that you can use when travelling solo. Rather than making up excuses not to travel by waiting around for someone to join you, book that trip and go solo.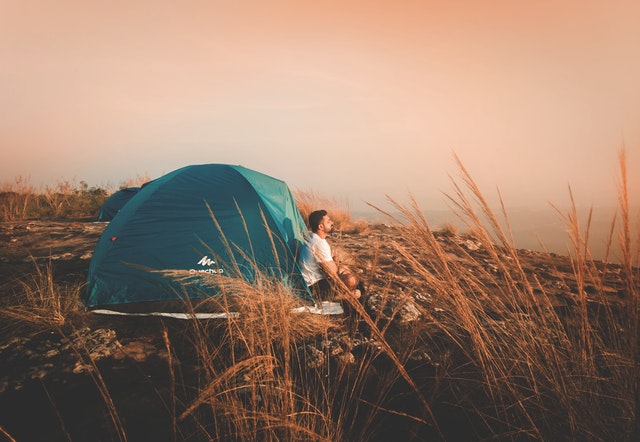 Why Solo Travel?
With Solo travel you can do exactly what you want to do – all the time! Always wanted to try surfing? Sign up for a class and go for it; Feel like trekking all the way across town to a museum? Do that! No one can stop you from doing exactly what YOU want.
You can rest when you want and pour it on when you're feeling ambitious. For good or for bad, your mistakes are your own, but your triumphs are yours as well.
Solo travel will make you learn how to survive – when and what to trust, how to make buddies, how to find your way around alone. That's the biggest reward of solo travel.
How to Travel Alone Safely
Perhaps one of the most common questions of the solo or single traveler: "Is solo travel safe?" Without a companion to watch your back, you are more vulnerable to criminals and scams. But the saying "safety in numbers" isn't always true – a solo traveler can blend in more easily than a group, and by not drawing attention to yourself as a tourist can be beneficial to your overall safety. Here are a few safety tips for traveling alone:
Do Your Homework Before You Arrive.
Know how long it takes and how much it costs to get from the airport to your hotel or to the city center. Solo travelers to are more likely be "taken for a ride," so ask the taxi driver for an estimated fare before you leave. If it's considerably different from what you know to be true, don't be afraid to take a different cab, or opt for a rideshare service.
Reserve in Advance
As it's your first trip, go easy on yourself and book your accommodation and airport transportation in advance. Book a hotel with a 24-hour front desk if you'll be arriving late, so you don't end up sleeping in your car or worse.
Keep the hotel's number and address with you, in case you need to call them when you land or let the driver know where to go.
Carry Good Identification
Have you identification with you and in more than one place. If you choose to wear a money belt, use it for storage and make sure is it not in plain sight. Constantly reaching under your shirt for money draws attention to it and defeats the purpose. Instead, keep your passport, extra stores of money, and other important documents tucked away, and use a theft-resistant bag or purse for carrying daily spending money.
Exude Confidence
Walking confidently and with a sense of urgency is an effective technique for deterring unwanted attention to yourself, since appearing lost or confused can make you vulnerable. If you are lost or in need of some guidance, walk into a shop or restaurant and ask for directions there.
Avoid Looking Like a Tourist
Lose the Disney T-shirt and don't walk around with your face in a guidebook or a map. The more you blend in the less attention will be on you from unwanted people, especially at night.
Leave Valuables at Home
Don't draw attention to yourself by wearing flashy clothes or jewelry.
Lie a Little
When asking for directions, don't let on that you are alone: "Can you direct me to the museum? I have to meet a friend."
Check Your Maps And Transportation Schedules
Do so before leaving your location. A solo traveler who's too absorbed in his or her phone can be a mark for unsavory types.
Let Someone Know
It is highly recommended leaving your itinerary or brief outline of destinations with a friend or family member at home, as well as a photocopy of your passport. When you're going out for the day, it is also smart to let someone at the hotel know where you're headed – be it someone at the front desk or a friend you trust.
Register With The State Department.
For U.S. citizens traveling internationally, consider signing up for the free Smart Traveler Enrollment Program (STEP), which could help the State Department assist you in case of emergency. If you're from outside the States, see if your home country has a similar program.
Arrive During The Day
Areas around bus and train stations can be scary and/or deserted, and small towns tend to shut down early. Plenty of beautiful towns can appear eerie at night, and locals who are genuinely trying to help you can appear unnecessarily threatening. Arriving during the day means you'll be able to find a place to stay and get your bearings before dark.
Trust Everyone And No One
One of the best reasons to travel alone is to meet new people, but this also makes you more vulnerable. It's okay to hang out, travel, and share with new friends, but you might not want to ask them to hold your money. Scam artists can often be the most charming companions you'll find; you want to be open-minded, but keep your guard up enough to ensure your safety.
Learn a Few Words In The Local Language
Making an effort to communicate in the local language is always appreciated and often returned with an effort to communicate in your language.
Go To a Local, Independent Coffee Shop
Look for coffee shops with large communal tables or coffee bars along the window and sit near someone. I've often had great conversations with locals by positioning myself in this way.
Have a Backup
Another top tip for a solo traveler is to make sure you keep the address to your hotel somewhere on your person, in case you get lost, need directions or need a taxi to bring you back. Carry your passport in a well-concealed place when you're traveling between destinations. Keep an extra $50 somewhere safe in your luggage or on you when exploring for the day. Your shoe or bra, are great hiding places!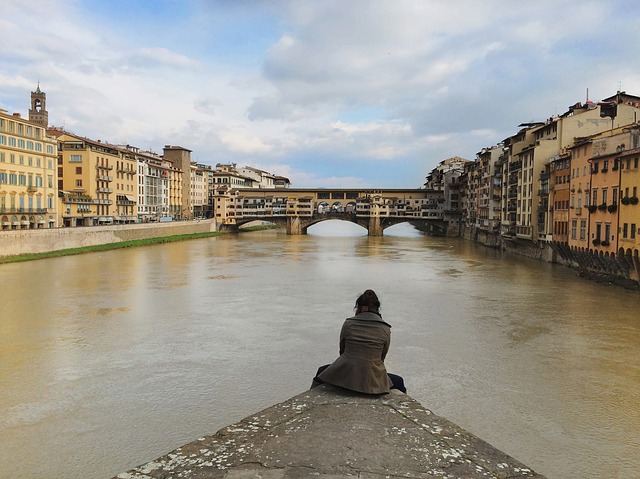 How to Travel Alone As a Woman
Though some tips apply to just about every solo traveler, women traveling alone have their own set of safety concerns that most men don't have to face. Here are a few tips to help you protect yourself.
At check-in, consider asking for a room near the elevator so you won't need to walk down long, potentially ill-lit hallways to reach your room. When filling out guest registration forms, consider using your first initial instead of your name, and skip the "Mrs./Miss/Mr." check box. Additionally, make sure the clerk writes down your room number instead of saying it out loud. This will prevent anyone in the vicinity from knowing where to find you later. Consider packing a door stop to wedge under the door in case the lock is unreliable.
To avoid attracting unwanted attention, dress as conservatively as the women you see around you. A good rule of thumb is to dress modestly. Think knee-length or longer skirts. Bare arms, shoulders, and legs are considered risqué in some countries, so do the research before you go and once you're there.
Seeking out company can help you have a safer and more enjoyable experience. Smaller hotels and hostels are great places to find like-minded travelers to explore new places with. And even when you can't find someone to buddy up with, there are often ways to associate yourself with others so you'll be less likely to be bothered. In some countries, there are women-only sections in trains and women's waiting rooms at train stations. Sticking close to families on public transportation and in unfamiliar public markets is another technique some women use.
Having a repertoire of harassment deterrents can be as important to women travelers as a sturdy pair of shoes and a passport. Not engaging with people who are bothering you can make you a less interesting target. If you want to avoid being approached during lulls in activity, such as while waiting for a train, carry a novel or keep your eyes on your phone to make yourself look busy and involved.
If a situation of harassment escalates, making a scene can sometimes be effective. Many societies place a high premium on respecting social norms, so drawing attention to harassment in a loud and clear manner may solve the problem.
Don't Hire a Taxi Off The Street
This applies especially at night. Make the most of reliable local sources such as hotels and restaurants that are able to book legitimate and trustworthy public transport.
Good and reliable taxies can, in supported countries, be found at Holiday Taxis or KiWiTaxi.
It May Help to Wear a Wedding Band
And never admit you are single!
Learn standard greetings and manners such as "please" and "thank you", as well as phrases that will raise awareness to those around you, including "go away" and "help".
Don't Be Afraid to Call For Help
Now you know some of the local language, don't be afraid to use it and make people aware if you are in trouble. More often than not, bystanders will step in if they know you're in trouble.
Find Out Which Places You Should Avoid
Ask your accommodation staff about any areas that you should avoid, and store the phone number and address of your hotel in your mobile phone. It's also worth having them written down in the local language, in case you get lost or your battery runs out.
Don't Panic If You Think You're Being Followed
Think you're being followed? Cross the street and try to find a group of people you can join or talk to, for example in a café or shop. Either that, or head to a reliable-looking hotel to relax in the lobby for a while. This is always a good way to get your equilibrium back.
Tips for Solo Dining
Eating alone isn't so bad. Many solo travelers (and frequent business travelers) hate dining by themselves. There's even a name for it: solomangarephobia.
The following tips can help you overcome what for many travelers is the most unpleasant aspect of going it alone:
Chat With The Service People
Waiters and waitresses are some of the best local color you'll find.
Choose The Right Eatery
Cafe or outdoor dining is often attractive to single travelers; sitting alone with a book in a cafe isn't as unusual as a table for one at a fancy restaurant. You can also opt for a counter seat or a seat at the bar. A restaurant booth can also provide some privacy.
Bring Reading Material
If you start to feel uneasy sitting alone and staring down at your food, you can crack open a book, whip out your phone, or read a magazine.
Eat In
If you don't want to endure yet another public meal alone, use room service or order carry-out from a restaurant nearby.
Eat Well
Just because you're alone doesn't mean you shouldn't take time for sit-down meals, a leisurely cup of coffee, or a decadent dessert.
Become a Regular
Dine in the same place regularly so that you become friendly with the staff.
Take Your Restaurant Meal at Noon
If you want to dine at a fine restaurant, do so at noon. It's the same executive chef and quality of food but the prices are lower, the lights are higher, and the crowd less romantic.
Eat at The Bar or a Communal Table
A table for two or four leaves no opportunity for a solo traveler to be social. Eat at the bar or in a restaurant with communal tables and you could be mixing with the locals in no time.
Top Solo Travel Activities
Get Lost
It's easy to overthink and over plan many aspects of travel, especially when you're by yourself. Sometimes, having the confidence to just wander around and see where the day or night takes you can lead to some of the best stories.
Join a Tour
An organized day tour or a longer package group holiday suits many solo travelers, allowing you to make friends while on the road. Going with an escorted tour is how the best way to see the world on your own. It's a bit more expensive, but safe. It means no solo meals as you always have someone to share that with you.
Join a Cruise
Some solo travelers love complete freedom, while others enjoy having more structured options. Multi-destination cruises tread a comfortable middle ground for many people, allowing them to kick back and relax in a group at their leisure, or go off on a mini solo adventure once they disembark at a new destination.
Experience It All
When Airbnb introduced experiences, diverse local-led activities in cities all around the world, it completely reshaped the industry. Now, solo travelers around the world can take part in countless unique experiences, while meeting new people.
When You've Had Enough of Single Travel
The constant sensory input and vigilance of traveling alone can wear you down. If you feel your attention or your body flagging, don't be afraid to back off your ambitious itinerary, slow the pace, and kick back for a bit.
When traveling abroad, seek out an expat bar – locals will often know where these are  – where you can hang out and speak your native tongue with some fellow expatriates and travelers. When traveling in more familiar locales, a hot shower and a night in front of the tube in a nice hotel room can often give you enough of a reprieve to send you out eagerly the next morning.
Use Facebook and Twitter to make connections where you're travelling. Offer to take local friends of friends out for dinner, and you'll be surprised how many people take you up on it – everyone likes to be a tour guide for a night. Also seek out your interests in your destination – the fan club for the local football team, say, or a park run.
Don't bury your head in a book. It's easy to be daunted by travelling alone – and retreating into the pages of a good novel can feel like the perfect way to escape curious stares on public transport or in restaurants.
But going solo means you have a chance to really take in your surroundings, meeting locals and travelers alike along the way; be content to be by yourself, but confident enough to introduce yourself to people when you want to be sociable.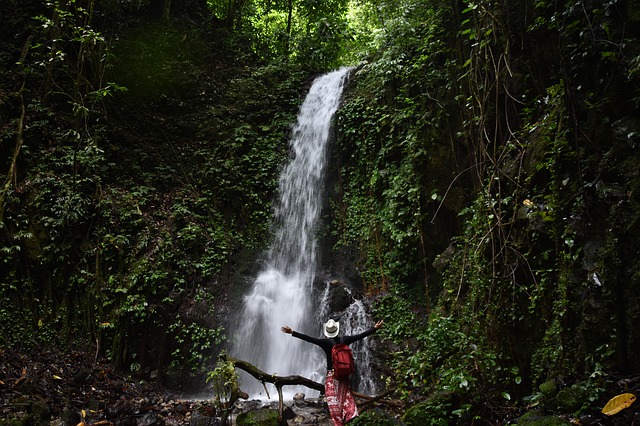 The Best Solo Travel Websites