If you are a lover of a passionate, sophisticated, and wonderful life, then traveling to Italy is the destination to visit.
Spain is more diverse than you could ever imagine, and if you look beyond the cliches of food, lifestyle, and sangria, then you're sure to get the best out of your travels. Spain is a combination of old, new, modern, and traditional. This beautiful, interesting, and dynamic country has a lot of regional uniqueness and variety.
Spain is packed with things to do and see, from bullfights, massive cathedrals, world-class art, whitewashed villages, delicious paella to sunny beaches, and lively nightlife. No matter the reason for your travels, you'll find something to enjoy in this magical country.
Language
Spanish is the official language in Spain, but English is very prevalent in the major tourist cities. Smaller cities will have their own local dialects such as Catalan or Andaluz. 
Currency
Spain's currency is the Euro.
Climate and Recommended Time to Visit
While it's certainly great to visit Spain all year round, most travelers tend to visit in the Summer months, soaking up that amazing Mediterranean sun. The only issue that comes with visiting during this time is the crowds along the coast. During these hot months, the lunch breaks can be long, and some shops and restaurants even will close down entirely in the month of August.
If you visit in July and August, these months are the most humid, crowded, and expensive, especially near the coastal areas.
Spring and fall offer the best combination of good weather, light crowds, long days, and plenty of tourist and cultural activities for all travelers to enjoy. If you are wishing to hit some of Spain's biggest festivals, then spring is an ideal time to visit.
The off-season is from November to March, and during these months, you can expect shorter hours, more lunchtime breaks, and fewer activities, especially in smaller towns. The big complaint from most travelers is, of course, carnival season, with parties that pop up across the country in the weeks leading up to Lent.
Top Attractions and Must-See Sights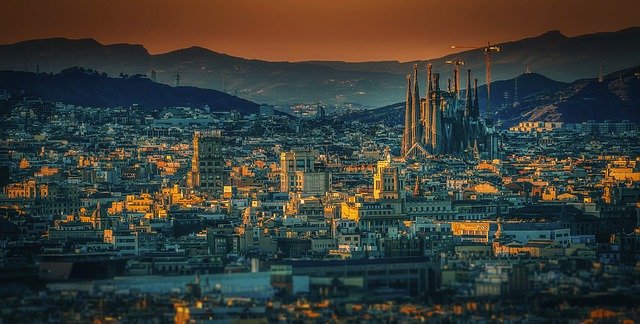 Barcelona
Barcelona is the capital of Catalonia and has long been praised as the best spot in Spain to visit. There are many reasons that travelers flock to the charming city of Barcelona, and one of them has to do with the captivating blend of ancient structural treasures alongside contemporary masterpieces.
Claiming a world-class drinking and dining scene, travelers should spend a few days here if they wish to be eating at midnight and partying into the early hours of the morning with the locals!
Some of the must-see sights here include La Sagrada Familia, Park Güell, and Casa Mila, and Batllo. If you are an adrenaline junkie, then you should check out the Highest Bungy Jump in Spain or try a Scenic Helicopter Ride.
No matter what you choose to do, Barcelona has a charm like no other!
Discover Andalusia
Be sure not to miss out on the charms of Andalusia while you're traveling in Spain!
If you want to wander around an ancient Moorish city, then Granada is the place to go. Here, you can step into history and wander the breathtaking streets of Alhambra, which is Granada's old palace, all while learning about the incredible past that this one destination has witnessed. Make our words, visiting Granada is definitely one of the best things to do in Andalusia.
Seville
Another must-visit city in this region is Seville, which is rich in Moorish heritage. This city draws in visitors from all over the world and is the perfect place to visit if you want to experience traditional Spanish culture. Packed with flamenco bars, tapas, and more sangria than you will be able to manage, this lovely historical city is an underrated gem in Spain.
Here, remember to visit the Plaza de Espana, wander the Old Quarter, and relax in the palace gardens at the Royal Alcazar.
Get Lost in Vibrant Madrid
Although Barcelona is a huge tourist destination in Spain, the capital is just as full of energy. Madrid is one city that is alive and vibrant 24/7, especially when it comes to the late hours of the night.
Madrid is famous for its museums, marvelous cuisine, and non-stop nightlife. Here, you will find yourself being swept along soaking up the culture at every turn. On the other hand, if you're looking for a thrill of a lifetime, then you should be sure to check out the tandem skydiving offered in Madrid.
El Camino de Santiago
Spanning 800 km from the French border, El Camino de Santiago, also known as The Way of Saint James, is a challenge that many travelers will take on while visiting Spain. This is a popular pilgrimage that takes around a month to complete, but with a lot of determination and dedication, this path is one of the most inspiring and enlightening experiences that you can ever have.
If you chose to take this on, then you can opt to do this activity independently or with a group. If you choose to go with a group, then we recommend you use G Adventures.
Visit the Guggenheim Museum
Known as one of the most famous museums in the world, the Guggenheim Museum in Bilbao always has fascinating exhibits on modern art. Even if you're not a modern art fan, you should stop by just to check out what all the hype is about, and additionally, the architecture of this museum is alone something to marvel at.
Go to Valencia
Valencia is a pretty amazing town, known for its City of Arts and Sciences, with futuristic structures, great seafood, paella, rich history, and a star soccer team.
Join the Running of the Bulls
This event is held in July, in the city of Pamplona, attracting both the brave and the stupid. This multi-day celebration is the perfect place to go drink sangria, eat quality food, wear a red scarf, all while celebrating the only way Spain can.
Lounge on the Costa Del Sol
If you are looking to join the laid-back life for which Spain is famous for, then hanging out on the beach and enjoying this coast is something you should set time aside for. The sun coast, in southern Spain, is most well known for its stunning beaches, lively nightlife, and tons of tourists.
Visit Gibraltar
Bordering Spain on the Iberian peninsula, Gibraltar is actually an overseas territory of the United Kingdom, where you'll encounter an intriguing mix of cultures, filled with influences from Britain, Spain, and North Africa.
Hike the Pyrenees
This majestic mountain chain is one that walls off France, laced with medieval villages, high mountain walking trails, and great skiing options. Additionally, they are also the traditional start of The Camino.
Unwind in Salamanca
Salamanca seems to be in the middle of nowhere, but no matter its location, has a huge amount of life to it. This university city is one that will give you a mix of small-town atmospheres, great nightlife, and countless backpackers.
Air
Spain has an extensive network of internal flights which are operated by both Spanish airlines and a handful of low-cost international airlines.
Carriers include the following:
If you're pressed for time and are looking to jump from one city to the next, choosing a budget airline might be the way to go. The top two to choose from are EasyJet and Ryanair, but it's best to book in advance to keep costs down.
Boat
Ferries and hydrofoils are the most important link between Barcelona, Valencia, and Denia to Palma de Mallorca and Ibiza. There are also additional services to Spain's North African cities of Ceuta and Melilla.
Baleària is a company that runs between the mainland and Palma de Mallorca. This company will even offer overnight services, where you can opt for seating or sleeping accommodation in a cabin.
Trasmediterránea, which is the main national ferry company, operates a combination of slower-paced ferries and also modern, high-speed, passenger-only ferries and hydrofoils.
Bus
There are few places in Spain where buses don't operate, and numerous companies provide bus links from local routes between villages, to fast intercity connections. It is often cheaper to travel by bus than by train, especially if you are on long-haul travel runs.
Most buses that connect villages and provincial towns are not geared to tourist needs. Often, just one bus will run daily between smaller cities during the week, and will not operate on Sunday at all. In most cases, it's unnecessary to make reservations. All you must do is arrive early enough to get a seat and buy a ticket.
There are hundreds of bus companies operating in Spain, but the following are the most well known:
ALSA – This company is the biggest player, with routes all over the country. You should check online for discounts and purchase tickets in advance.
Avanza– With buses from Madrid to Extremadura, western Castilla y León and Valencia via eastern Castilla-La Mancha (en Cuenca), Avanza is a great company to travel with.
Socibus – This bus system provides services between Madrid, western Andalucía, and the Basque Country.
Car & Motorcycle
Every vehicle will display a nationality plate of its country of registration, and due to this, you must always carry proof of ownership if you are driving a private vehicle. If you're driving, make sure to buy an International Driving Permit (IDP) because you'll need one for any car rental you wish to have. This permit costs about 18 EUR, or $20 USD, and is valid for one year after the date of issue. Additionally, these permits are valid in 150 countries.
Car rentals can sometimes be as low as 25 EUR, $30 USD per day, but it's important to note that renting a car isn't the most economical way to get around.
If your schedule is flexible, it's recommended to use a ridesharing service, which allows you to catch rides with locals between cities. With rideshare, drivers are verified, making this a perfectly safe option.
Train
Renfe, which is an excellent national train system, runs most of the services in Spain, along with a handful of small private railway lines also operate. All long-distance trains have 2nd and 1st class options. If you're traveling as a family, it's easy to ask for a group of four seats with a table when making your reservation.
You'll find left-luggage facilities at all main train stations, which are usually open from about 6 am to midnight. If you wish to use these services, they will usually charge €4 to €6 per day per piece of luggage.
If you are taking an overnight trip within Spain on trent hotels, it's worth paying extra for a sleeping berth in a six- or four-bed compartment. If available, a single or double-cabin can also be chosen.
If you wish to travel quickly across the country, then a Eurail Pass will allow you to explore Europe in a specific time period. This will also be a good option if you are traveling with your family. If you are seeing more information, then be sure to check out the Eurail site to find out about the different types of passes and costs.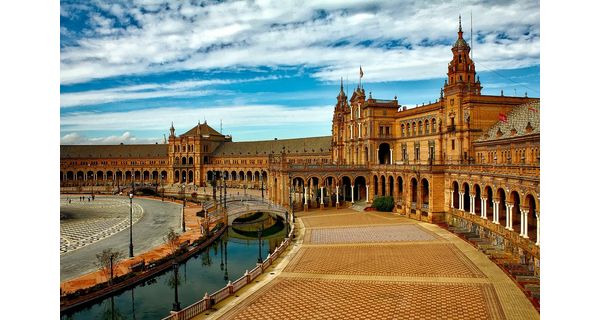 This hotel is located in Barcelona's Born District, right beside Ciutadella Park. Motel One Barcelona-Ciutadella offers guests modern, air-conditioned rooms, equipped with a private bathroom and interactive TV.
Motel One Barcelona-Ciutadella features a 24-hour lounge bar and a continental breakfast, which is available each morning at the property. Additionally, this hotel has a gorgeous rooftop terrace with views of Ciutadella Park, the sea, and even the Barcelona skyline for guests to enjoy.
Situated in Granada, within 70 m of the Granada Cathedral and 1 km of Alhambra and Generalife, Eurostars Catedral offers travelers with accommodation featuring a 24-hour front desk and free wifi. This property also owns a restaurant and a terrace, with a fully operational tour desk that can provide guests with information on the area.
Barcelona Sagrada Familia invites you to experience everything Barcelona has to offer at the Radisson Blu 1882 Hotel.
Located in the city of Barcelona, only 400 m from Sagrada Familia, the hptel has an outdoor pool and an on-site fitness center.  The hotel offers guests 182 spacious and comfortable rooms, all equipped with modern amenities to ensure your stay is a pleasant one. Host an unforgettable event or business conference at Radisson Blu 1882 Hotel.
La Pedrera is simply a 14-minute walk from this accommodation and the nearest airport is Barcelona El Prat Airport, which is only 14 km from the Hotel.
Featuring its own bar, the Vincci Consulado de Bilbao is located in Bilbao, deep in the Basque Country region. Among its facilities are a private restaurant, room service, and a 24-hour front desk, along with free WiFi throughout the property. Additionally, private parking is available on site.
Some popular points of interest near this hotel include Calatrava Bridge, Guggenheim Museum Bilbao, and Arriaga Theatre. Also, the nearest airport is the Bilbao Airport, only 13 km from Vincci Consulado de Bilbao.
The Hyatt Centric Gran Via Madrid is located in the heart of Madrid. The rooms feature a 24-hour gym, a bar, and even on-site dining. For transportation, the Gran Via Metro Station is 150 m away.
Each room is modernly decorated and featuring custom-designed furniture, gorgeous city views, functional work areas, 55-inch TV, air conditioning, and heating. Each private bathroom comes with free toiletries, bath or shower, and hairdryer, making your stay complete.
Just a 7-minute walk away, you will find the Puerta del Sol and the El Retiro Park. The Madrid-Barajas Airport is a 45-minute metro ride away.
Best Restaurants In Spain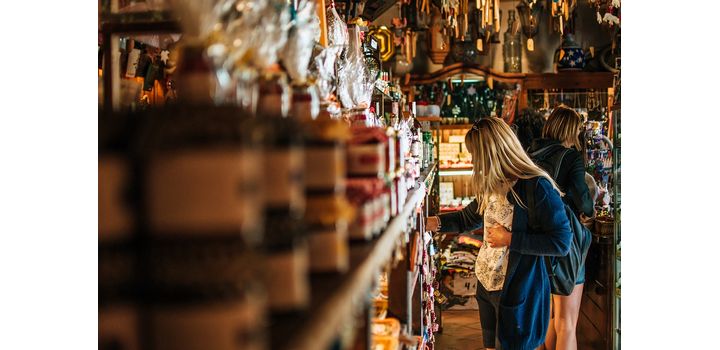 Jose Espasandín, who is a businessman and restaurateur, brings his dream to life. Having a place of his own, all starting as a neighborhood restaurant in 1997, Los Montes de Galicia was born. His dedication and care for details, as well as his strong commitment to quality products, has quickly made his restaurant a gem.
The restaurant is very well decorated and offers a variety of Indian and Nepalese dishes for all guests to enjoy with family and friends. In addition to reasonable prices, the staff here are very friendly and helpful.
BelleBuòn is a Neapolitan place that gives surprise to its guests, which is reflected in this restaurant's cuisine. Built on ancient values, genuine flavors, and a pleasant surprise in each of the dishes, the chef proposes a homemade philosophy.
The handmade pasta is prepared and freshly cooked, making it a point of reference for authentic, traditional Italian cuisine.
Built-in the elegant surroundings of a 19th-century mansion house and Mediterranean garden,   the Salvia Restaurant is one you can't miss. Most times, summer dining takes place on the covered terrace, allowing guests to watch the sun setting over the Tramuntana Mountains. When the weather is a little chilly for sitting outside, the elegant dining-room becomes the venue that all want to experience.
The dining experience starts when guests ring the bell in order to gain entrance into this wonderful little oasis. Remember that reservations are essential because this restaurant only caters to couples and small groups given its limited capacity.
Astrid Oheim, the chef and proprietress of this restaurant, makes her plates and desserts directly reflect the passion coming from her mother. With the fresh products, she can deliver Canary plates that respect ancient recipes, with a personal touch.
How to Stay Safe in Spain
Most that visit Spain never feel remotely threatened, leaving the main thing to be wary of is petty theft. Be extra careful in Madrid and Barcelona, which are two major cities where people will try to snatch your phone on the street or pickpocket your stuff in crowded trains. It's best to keep all valuables concealed and locked away in your hotel room.
Remember that not all thieves look like thieves, and tourists should watch out for an old classic, which are ladies offering flowers for good luck. Still, we don't know how they do it, but if you get too involved in a friendly chat with these kinds of people, your pockets will always wind up empty.
If this does occur you can report thefts to the national police. You can visit www.policia.es for a full list of police stations found around the country. It's important to note that you are unlikely to recover your goods, but will need to make a formal declaration for insurance purposes.
Our articles may contain affiliate links. We may get paid a small commission when you use our links with no additional cost of your part! See our Privacy Policy page for more details.