There are many ways to research what is the best travel destination. You can go to a travel website, ask your friends and family, or even ask a travel agency. There are also some other ways that you can research the best tourist destination.
The most important thing when it comes to researching what is the best travel destination is to know your needs and interests. What type of vacation do you want? Do you want something exciting or relaxing? Do you want something cultural or nature-oriented?
Once you know these things, it will be easier to find what kind of vacation will suit your needs and interests.
18 Ways to Research a Travel Destination
The following is a list of 18 ways to research a travel destination.
1. Read the travel guidebook or newspaper before you go.
If you are planning a trip, it is important to read the travel guidebook or newspaper before you go. This can help you stay prepared and give you an idea of what to expect before your journey.
Planning a trip is not the same as booking your ticket. The travel guidebook or newspaper will offer suggestions and information on where you should go. You should also research online to be sure that there are no hidden costs or fees from the specific destination you have in mind.
2. Search for articles online about the destination you want to visit
If you're planning a trip and want to learn more about the destination, the first thing you'll want to do is search online for articles, blogs, and other travel-related content. This is a quick and easy way to get started on your research.
But if you're looking for more information than what's available online, you'll need to seek out an expert in that particular field.
3. Ask your friends, family, and colleagues for their recommendations
Instead of feeling overwhelmed with all the places you want to visit, ask your friends, family and colleagues for their recommendations on what places are worth visiting during your trip. These suggestions can save time and money by not having to plan a list of places to visit. This is also a great way to share your experiences with others if you have someone who wants to hear about them.
4. Search for blogs about your destination on the internet and read
Many travelers who want to know more about their destination before they go take the time to search for blogs about their destination on the internet. This is a great way to get some more information about your destination, as well as getting a travel blog that you enjoy reading and feel inspired by.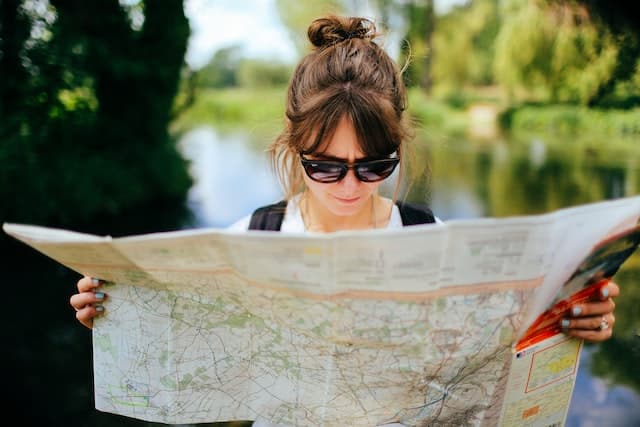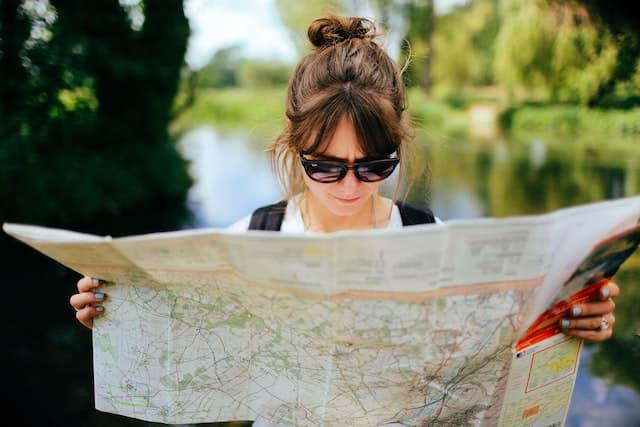 5. Use Google Maps
Google Maps is an online resource that has helped travelers figure out their destination and find the best route to get there. This resource also allows travelers to plan activities while they are in their destination. For example, if you are at Disney World and want to go on a roller coaster, you can use Google Maps to figure out the best route and save time by planning ahead.
6. Watch Videos on YouTube
Watching a film about your location can help you understand aspects about it that are difficult to describe in writing. You may see how the landscapes look, hear how the accents sound, and even view footage of the sites you might wish to visit on your vacation.
YouTube has a tremendous amount of travel content, ranging from travel vlogs to documentaries to tour footage to movies from official travel firms and much more. Make yourself a cup of coffee, sit back, and investigate a travel destination via video before you go.
7. Use social media like Facebook or Twitter
Social media has changed the way that people communicate with each other, which is why it is important to leverage this tool to gain insight into your target audience. This information can help you develop more effective marketing strategies and create content that will resonate with visitors.
8 Ask hotel staff or locals
When traveling to a new destination, the best way to learn about the culture is by asking locals. And if you're on vacation with limited time, then it's even more important to ask hotel staff or people you meet along the way. You might find hidden gems that other tourists don't know about!
9. Watch Documentaries
Documentaries can be quite intriguing sources of information about your holiday destination. If you watch an interesting documentary, it can both inform and serve as a wonderful talking point later in conversations with individuals you encounter on your travels. Check Netflix's documentaries area to see if there are any films concerning your destination.
10. Search for the hashtags on Instagram
Instagram is a platform that allows people to share pictures and videos of their travels with friends and family. And while some people take the time to engage in meaningful, personal prose, many are also posting their vacation photos with little more than a few hashtags.
Instagram has inspired individuals to seize their moments and share their experiences with the world, while also encouraging a sense of community. Instagrammers use hashtags and explore what they're doing on the platform as they post.
11. Browse Pinterest for images that might inspire you
Pinterest is a social media website that allows you to post images for others to view. It is a great tool to find pictures that inspire your ideas. You can also browse the different boards, or collections of images on a given topic such as "Travel" and find the perfect picture for your blog post.
12. Podcasts
Podcasts can be a fantastic approach to research a travel place before you arrive if you are an aural learner and remember things better when you listen to them. There are thousands of podcasts covering a wide range of topics available, so it's simply a matter of selecting the appropriate one.
There are podcasts on travel in general, and you may also find podcasts dedicated to your location.
13. Check TripAdvisor
TripAdvisor is a popular website where travelers can review their travel experiences. One of its most valuable features is the ability to compare different experiences and destinations based on reviews from other travelers. This allows you to make an educated decision before booking your next trip!
14. Ask for advice on Reddit
Reddit is a popular website where users can ask questions and receive answers from people from around the world. It's easy to find advice on travel, hotels, flights and more with this website.
15. Purchase an online guidebook from the destination, like from Lonely Planet
Across the world, travelers rely on guidebooks to help them find a place to stay and things to do. Lonely Planet is one of the most well-known guidebook publishers, but it's far from the only one. Other publishers such as Rough Guides, Frommers and Rick Steve's have all published their own travel guides for various destinations.
16. Check out travel blogs that have visited your desired destination
Every traveler longs to find the perfect travel blog that describes their desired destination. The best way to get the most out of a trip is by reading travel blogs that have visited your desired location. You are able to find out what it's like there and how you can prepare for your next trip.
17. See what the weather is like in your destination
Check the weather before you head out on your travels with our guide to what's happening in your destination and what the forecast looks like.
18. Check the price of flights with a travel website before booking them
There are many different travel websites out there that can help you find the best prices for your next trip. However, it's always good to do a little research before buying your tickets.
The best prices are always available through travel agents, airlines, and online travel websites. And don't forget to check out flights during the day versus night time as well.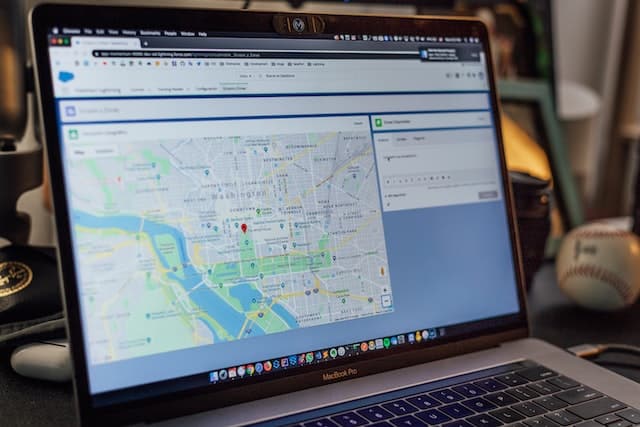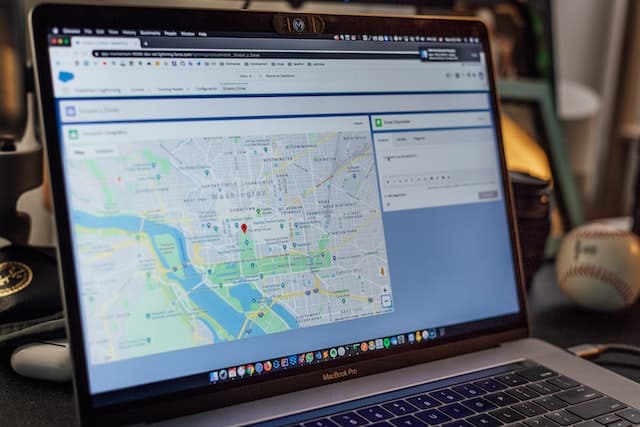 Tips for the Best Online Travel Discovery & Comparison Tools
Online travel discovery and comparison tools are a great way to find the best deals on flights, hotels, and car rentals.
There are many travel discovery and comparison tools available for travelers. Some of them are free while others require a subscription fee. They have built-in filters that help you find the best deals on your favorite destinations. They also provide you with reviews so that you can make a more informed decision about your travel plans.
The best way to use these tools is to set up alerts for the destinations you want to explore so that they will be notified when they go on sale or when there is an event happening in the city they are based in.
Compare prices on airlines ahead of your trip, and choose the one with the most affordable round-trip flights leaving from your desired destination. The airfare price comparison site will show you the cheapest available fares for your next flight under all types of dates and carriers.
All these tools can be accessed by travelers through mobile apps and their websites. They can also be found in travel apps such as Orbitz, Expedia, Kayak, and Booking.