In this article, we will be looking at the best places to visit each month of the year. The best places to visit each month of the year are as follows:
Australia in January
To kick off the year correctly, escape to balmy Australia in the middle of winter. Australia's golden beaches and winter sun make it a top destination for travelers, but these are only two of the many reasons to visit the Land Down Under.
Sydney dazzles with its world-famous landmarks, but make time to visit the beach!
The Great Barrier Reef, located higher up the northeast coast, offers world-class snorkeling.
Furthermore, the breathtaking scenery in the national parks will inspire you when you visit on a New Year's Eve in Australia and New Zealand tour.
Italy in February
Italy is a must-see vacation destination in Europe, and Venice Carnival tour gives the ideal Italian experience.
First, you can brush up on your history while admiring Rome's iconic architecture.
Then, travel to Florence to experience the city's artistic aura and world-class shopping.
Following that, it's off to Venice. Discover the charming waterways and old stone bridges. You may also watch the sophisticated city relax in the days leading up to Lent during the annual Carnival.
Ireland in March
Ireland, with its high coastline cliffs and lush green landscapes, is unquestionably one of the world's must-see destinations in any season.
Visit in March, however, and you'll be able to celebrate Ireland's favorite national celebration, St. Patrick's Day. On the St. Patrick's Day in Ireland: Traditions of the Emerald Isle tour, explore medieval Dublin and watch the iconic St. Patrick's Day Parade before going to the magnificent southern countryside.
Spain in April
Spain, which is always popular, experiences a drop in travelers in early spring, making it one of the greatest countries to visit during the off-season.
On the Barcelona, Madrid, and Seville Tour, visit famous attractions such as the Sagrada Famlia, Royal Palace, and old city of Córdoba—all with less crowds than during the busy high season.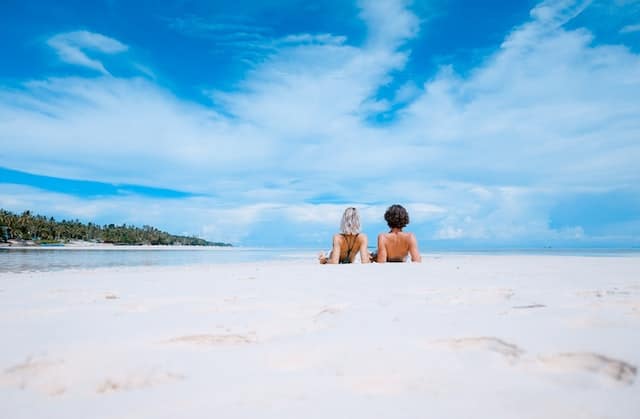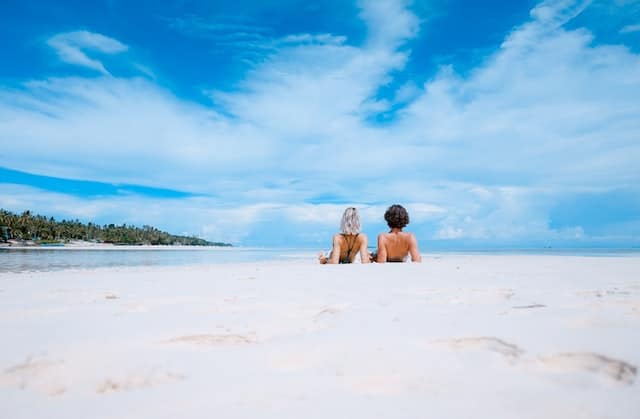 Greece in May
The healthful Mediterranean diet of locally grown fruit, fresh seafood, and handmade olive oil has a lot to recommend it.
A trip to Greece during harvest season will not disappoint, especially if you want to eat the freshest in-season food.
This makes May an ideal month for the Food & Wine: A Taste of Greece tour, which begins in Thessaloniki's culinary hub and concludes with the seasonal flavors of Crete.
France in June
France will shine in a whole new light in June as it hosts one of Europe's largest athletic events, making it one of the must-see vacation locations.
While taking a Grand Tour of France, experience the explosive atmosphere that comes with hosting the Tour de France.
Relax on the Riviera in luxury, sample your favorite red wine in Bordeaux, and marvel at the various UNESCO-listed and architectural masterpieces along the road.
But if Paris is your genuine love, make your home in the City of Light and immerse yourself in the romantic charm and artistic expertise that have made this city famous.
Japan in July
Japan is a fantastic place to visit if you enjoy participating in local traditions, such as a guided Zen meditation or a tea ceremony in Tokyo.
Scotland in August
Scotland is a fantastic destination for outdoor activities. An August visit provides the finest opportunity for pleasant weather, which is ideal for taking in the breathtaking scenery, trekking in the Highlands, and roaming around ancient castles.
The Royal Edinburgh Military Tattoo, held annually in August, is a must-see for an iconic Scottish experience. A highlight of the Scotland & Edinburgh Military Tattoo tour is seeing the world's top martial bands and dancers perform beneath the lights at Edinburgh Castle.
Oktoberfest in September
Traveling in September means attending the world's only original Oktoberfest.
These trips will take you to some of Europe's most picturesque and must-see travel spots. Raise your stein and toast with the locals in Munich at the world's largest folk and beer festival.
When you add in Swiss mountains, Bavarian woodlands, and ancient castles, it's easy to see why an Oktoberfest is a must-do.
New Zealand in October
The masses have left New Zealand's Coromandel Peninsula's magnificent sands. If it gets cold, dig your own thermal bath at Hot Water Beach.

Iceland in November
Iceland is a must-see destination for any nature lover, and it's only a short journey over the Atlantic.
Iceland is a one-of-a-kind winter destination with breathtaking landscapes, active volcanoes, geothermal wonders, and world-class views of the northern lights. 
The dark winter months are ideal for viewing the Aurora Borealis, a magical natural phenomenon that illuminates the sky with a rainbow of hues. Learn how to spot and photograph the northern lights.
Christmas Markets in December 
Nothing says "Christmas" like twinkling lights, mulled wine, seasonal crafts, and crowded Christmas markets.
Put Europe on your list of great places to visit in December, and prepare to be caught up in the festive mood.
Christmas Market trips are all about sharing holiday cheer… and collecting souvenirs, whether you choose to market hop through medieval Germany or crisscross over Eastern Europe.