One of the world's most visited cities, London has something for everyone: from history and culture to fine food and good times.
The heart and soul of the UK is a vibrant and eclectic city with plenty to offer every type of visitor. Modern-day London is a hub of famous landmarks, iconic buildings, and innovative attractions on every level.
Wander through St. James Park, visit Westminster Abbey, explore the streets of Shoreditch, and take a ride up the River Thames. Whether you are visiting London for business or pleasure, you will always be made to feel at home. The tourist heart of theatre land in Shaftesbury Avenue and the shopping mecca of Oxford Street are always busy, always lively, and always the place to be.
London is also a common stop on most backpacking trips, European vacations, or two-week holidays.
There is always something new to do in London! The only problem with London is that it is very, very expensive. You have to plan your budget thoroughly.
Luckily for us, there are enough free or cheap things to do in London that can fill your time.
Language
English is by far the most spoken language in the city.
Throughout the city there are as many as 250 different languages spoken by residents of all the different boroughs.
Also good to know is that London, as with the rest of the UK is a Christian province.
Currency
Pound Sterling – GBP – £
Climate and Recommended Time to Visit
The climate in London is generally mild, with temperatures rarely climbing uncomfortably high or low, although it is worth carrying an umbrella or raincoat throughout the year.
From December to February are considered the cold season with temperatures usually a few degrees above freezing. June through August, the summer months, temperatures are comfortable with highs rarely going above 25 degrees Celsius.
Like we said, London is one of the most expensive cities in the world but if you travel out of peak season things will be a little cheaper. If you want good weather and lower prices, consider traveling to London in April, May, September, or October, which are the off peak season.
During the summer months, the days are long and there are plenty of festivals and crowds that come to see them!
Top Attractions and Must-See Sights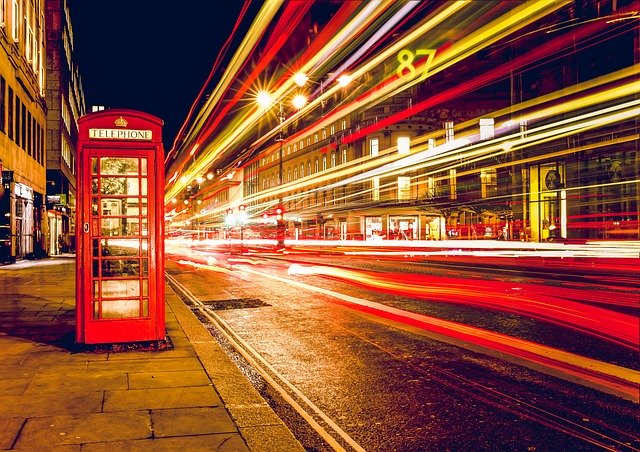 Hyde Park
Hyde Park is possibly the most famous park in London, and it is one of the largest of them all. The park has historical significance, having hosted a number of demonstrations and protests throughout the years. The park's famous Speaker's Corner is still occupied by debates, protests, and performance artists every week.
The park is home two bodies of water, the most famous being the Serpentine. You can go paddle-boating, see swans, and take in a breath of fresh air in the center of the city.
Westminster, Big Ben and the House of Parliament
Westminster is considered the political hub of London and is home to the Houses of Parliament and the world-famous Big Ben. Big Ben is the name of the bell housed within the iconic clock tower, and it still chimes every hour. Although you cannot go up the bell tower, you can view this Gothic structure from the street.
The best view of the tower is from the opposite side of the river near the London Eye.
You can also find Westminster Abbey here, which is open to the public most days. Whilst visiting these landmarks, be sure to rest your feet in Parliament Square, which features statues of important political individuals including Nelson Mandela and Winston Churchill.
London Eye
No trip to London is complete without a visit to the iconic London Eye. Originally constructed to celebrate the millennium, the Eye is a giant ferris wheel offering gorgeous views across the city. At night, the wheel is lit up in seasonal colors and is the centerpiece of London's annual New Year's fireworks display.
Team your visit to the Eye with a trip to the adjacent London Aquarium to make best use of your time on the trip.
Camden
Camden is a cultural neighborhood in the north of London. Known for its alternative culture, the crowds here are a mixture of punks, goths, rockabillies and tourists alike. Camden has a vibrant community of body modification enthusiasts and you will find a number of piercing and tattoo shops in this part of town.
Camden Market is eclectic and diverse, featuring street food from international cuisines and lots of stalls selling trinkets and unique artwork to take home.
Stroll down to Camden Lock to relax by Regent's Canal or walk along the water all the way to King's Cross.
Soho
Soho is known for a long time as the base of London's sex industry. The area is now the most popular nightlife spot although there are still some sex shops that can be seen here and there, giving Soho a delightfully risqué vibe.
In addition to bars and clubs, Soho has a number of theaters, jazz bars and restaurants to explore, making it a cultural hotspot. Its close proximity to Leicester Square means it is also a great place to go for a few drinks after a play or stage show.
Tower of London and Tower Bridge
The Tower of London is a great place to spend the day. You can view the Crown Jewels, see a fantastic view of the Tower Bridge and take a picture with a guard.
 The London Dungeon
The London Dungeon covers 2,000 years of London's gruesome history. It is a morbid but interesting museum to see and learn about England's past. After all, torture was a popular pass time in old England.
St. Paul's Cathedral
Inside you will find mosaics and elaborate stone carvings and a world-famous Dome on the outside. You can also climb the Whispering Gallery or higher still to the Stone Gallery or Golden Gallery for the amazing views of surrounding London.
Buckingham Palace
Buckingham Palace can only be visited during the summer but you can join the crowds taking photos outside the palace any time of year. You can watch the changing of the Guard at 11:30 am from May until the end of July. Admission is not cheap, with adult tickets costing 37 GBP.
Thames Cruise
The river Thames is the perfect vantage point for some of London's most iconic sites. From sightseeing trips with expert guides to fun dining experiences, you can find the activity for you.
The Thames is the lifeblood of London, bringing industry to the city for centuries. It is England's longest river, leading into the North Sea at its end. It has been the base for settlements since prehistoric times, and was a strategic importance to the Romans and English Kings, as well as during both World Wars.
There are a number of companies in London offering cruises across the Thames. Some cruises run at night so you can see the sights all lit up, whilst others are served with a meal or afternoon tea. This is a lovely and unique way to view the city, traveling along the historic Thames.
Travel with Children
London is a fantastic place for children. The city's museums will fascinate all ages, and you will find theater, dance and music performances ideal for older kids. Playgrounds and parks, city farms and nature reserves are perfect for either toddler energy busting or relaxation.
Some of the attractions for kids in London include:
Hyde Park & St James's Park – Open spaces, playgrounds, water and wildlife.
The West End – Museum and gallery activities at the National Gallery and British Museum.
London Transport Museum – Drive the tube, trains and buses and then have a London Underground–themed smoothie in the upstairs cafe.
Coram's Fields – Sandpits, swings, animals and areas for all kinds of acrobatics ().
Kensington Gardens – The ship-shaped Diana, Princess of Wales Memorial Playground and tons of space for unleashing those little legs.
Hackney City Farm
Mudchute Park & Farm
Southbank Centre
Battersea Park
Horniman Museum
Science Museum
London is a big city and like all big cities, the traffic is horrendous. Getting between neighborhoods at peak hours can take a long time.
The Tube: The best way to get around London is the Underground, or "the Tube." You can take the Tube from Heathrow Airport (LHR) into the city center. Be sure to buy an Oyster card that you can reload and use on both the Tube and city buses.
Bus: London's ubiquitous red double-decker buses are a great way to see the sights while going from one place to another. Be aware that the going can be slow, thanks to traffic jams and dozens of commuters getting on and off at every stop. There are excellent bus maps at every stop detailing all routes and destinations served from that particular area.
Night Bus
More than 50 night-bus routes (prefixed with the letter 'N') run from around 11.30 pm to 5 am. There are also another 60 bus routes operating 24 hours; the frequency decreases between 11pm and 5am.
Oxford Circus, Tottenham Court Rd and Trafalgar Square are the main hubs for night routes. Night buses can be infrequent and stop only on request, so remember to ring for your stop.
Taxis
Although expensive, taxis can be a very useful way to get about town. London's "black cabs" are all over and run off a meter, but tend to be the most expensive form of transportation. Most accept credit cards!
Cabs are available for hire when the yellow sign above the windscreen is lit; just stick your arm out to signal one. Fares are more expensive in the evenings and overnight.
Another valid options is to use apps such as mytaxi use your smartphone's GPS to locate the nearest black cab. You only pay the metered fare.
Other apps such as Uber or Kabbee will not help you order a Taxi but they can help you book a minicab in double-quick time and can save you money.
The Oyster Card is a smart card on which you can store credit towards 'prepay' fares, as well as Travel cards valid for periods from a day to a year. Oyster Cards are valid across the entire public transport network in London.
The benefit lies in the fact that fares for Oyster Card users are lower than standard ones. If you are making many journeys during the day, you will never pay more than the appropriate Travel card (peak or off-peak) once the daily 'price cap' has been reached.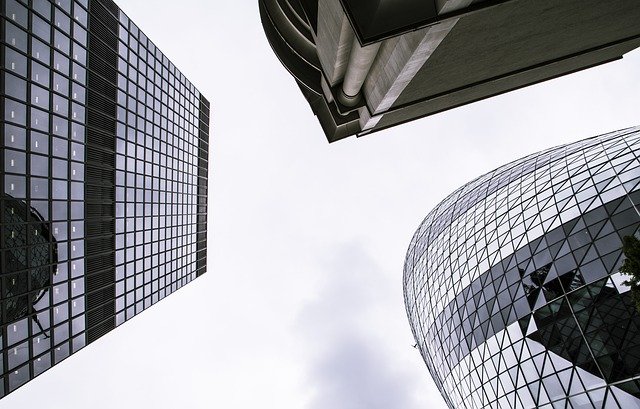 This B&B is just a 2-minute walk from the Kennington tube station, and surrounded by great pubs and restaurants. The rooms are clean and comfortable. It offers a great breakfast as well as clean and tidy rooms.
For backpackers, flashpackers, day-trippers, business travelers and everyone who shares in the spirit of hostel life, this London hostel is like a home away from home. Minutes away from the Tower Bridge, the Tower of London and the City Hall, the hostel is an easy walk from the buzzing nightlife of Shoreditch.
With a sweeping view over such a beautiful city, including Tower of London and Tower Bridge, citizenM Tower of London hotel is a wonderful place to wash off the jet leg. Do so in an amazing rain shower and after watch free movies from the XL king-size, super comfortable beds.
Feel an unparalleled connection to London, at Shangri-La Hotel. Stay in the capital's highest hotel, in one of the world's most iconic buildings, whilst enjoying panoramic skyline views that connect you to the whole city. This is the only five-star luxury hotel in London Bridge, contrasting sleek modern style with the area's rich historic character.
Just north of Tower Bridge, this friendly and comfortable hotel is located near the Tower of London, Tower Bridge, the 'Gherkin', the river and St Katharine Docks, and other amazing places in the center of London. There is good access to the business district. Liverpool Street Station is a short walk away.
All rooms feature en-suite facilities, flat-screen TV, desk and tea/coffee making facilities and free Wi Fi is available.
This hotel is ideally located for London's Financial hub, with a 10-minute walk from Liverpool Street station and close to some of London's iconic landmarks.
London City Airport can be reached by car in 21 minutes or alternatively on the tube via Aldgate East St in 30 minutes.
Clayton City of London is inspired by the Victorian textile warehouses and carefully designed with a contemporary modern feel in mind. This 4 star luxury hotel comprises of 212 luxury bedrooms including junior and master suites, offering panoramic views of the London Skyline.
Best Restaurants In London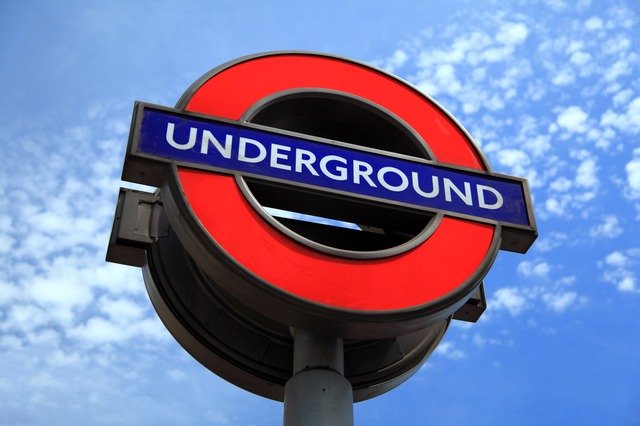 Duck & Waffle 
With amazing views over the city from the 40th floor and a lovely setting, their very much British menu is worth a try. Be sure to make a reservation ahead of time.
Humble Grape
This place is known for delicious food and a great choice of wine. The wine bar is located in the City of London and known for outstanding service. Be sure to check out their Bottomless Prosecco Dinner.
Padella is a small bistro specializing in handmade pasta dishes, inspired by the owners' extensive culinary adventures in Italy. The portions are small, which means that you can have more than one dish. 
This Michelin-starred gastronomic highlight with glass-fronted exterior envelops is a delicately lit, low-key interior, where the focus remains on divinely cooked food.
The menu is constantly in flux, depending on which sublime ingredients the chef has sourced that day. The relaxed atmosphere is complimented by friendly and attentive service. 
From humble origins as a supper club in a London flat, the Clove Club has transformed into an impressive Michelin-starred restaurant, named one of the world's best in 2017.
The menu is a mystery until dishes arrive at the table. Expect intricately arranged plates with impeccably sourced ingredients from around the British Isles. Your wallet might feel a little empty, but you sure will not. These is a vegetarian menu available but make sure to book it in advance. 
The remarkable views from this low-lit glamour puss on the 24th floor of Tower 42 are as heady as the resulting dinner bill, but executive art-deco surrounds and delicate Michelin-starred cuisine – think Lancashire rabbit and Romney Marsh lamb – make this a seriously impressive dining spot. Bookings essential; expect airport-style security at the door. 
Brett Graham's two Michelin stars, elegant French restaurant, attracts well-heeled diners in jeans with designer jackets. Artful dishes such as veal tartare, warm bantam's egg with celeriac and dried ham, steamed cuttlefish, or Herdwick lamb with salt-baked turnips, celery cream and wild garlic are triumphs. 
How to Stay Safe in London
Like most western cities, London is a safe place for tourists to visit. The usually rules still apply of being vigilant of pickpockets and scams, particularly in tourist areas.
Our articles may contain affiliate links. We may get paid a small commission when you use our links with no additional cost of your part! See our Privacy Policy page for more details.